'Succession is a great show that inspires me to push the boundaries of creativity.'
In an ongoing series, Bollywood talents pick their favourite show of 2021, and tell us just why they loved it.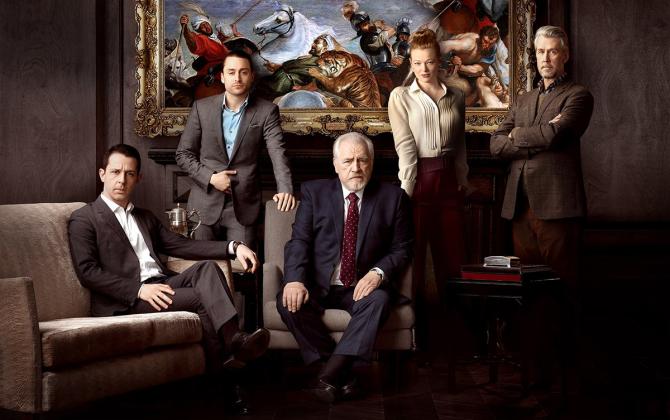 Neerja Director Ram Madhvani made a Dhamaka on OTT with his Kartik Aaryan film as well as his riveting Web series, Aarya, with Sushmita Sen leading an efficient cast.
He picks Golden Globe-winning series Succession as his favourite show of 2021, and tells Rediff.com Senior Contributor Roshmila Bhattacharya, "The great thing about watching shows like Succession is that it helps you discover so many actors you didn't know about. That's true even for Indian shows. The OTT platform allows actors to get busy and that's a really good thing."
At the International Emmy Awards presented in New York City on November 22, my crime thriller, Aarya, was in the running for Best Drama Series. Had we won, I would have received the coveted award from Brian Cox and it would have been a fan moment for me because he's an actor I respect and whose career I have been following.
We have seen Brian most recently as Logan Roy in Succession.
For me, Brian is Logan Roy, the Dundee-born billionaire founder of the media and entertainment conglomerate Waystar RoyCo in Succession. He's a King Lear kind of a character in the series who is constantly maneuvering everyone, who even in his 70s refuses to relinquish control. It tops my must-watch list for the year.
The dark comedy drama is now in its third season and can be seen in India on Disney+Hotstar.
Succession has bagged several awards, including Primetime Emmys, Golden Globes, Critics' Choice Television Awards and BAFTA TV Awards.
I've read that the first season got its audience solely on word-of-mouth. It's been building on its fan base since.
The feeling of Schadenfreude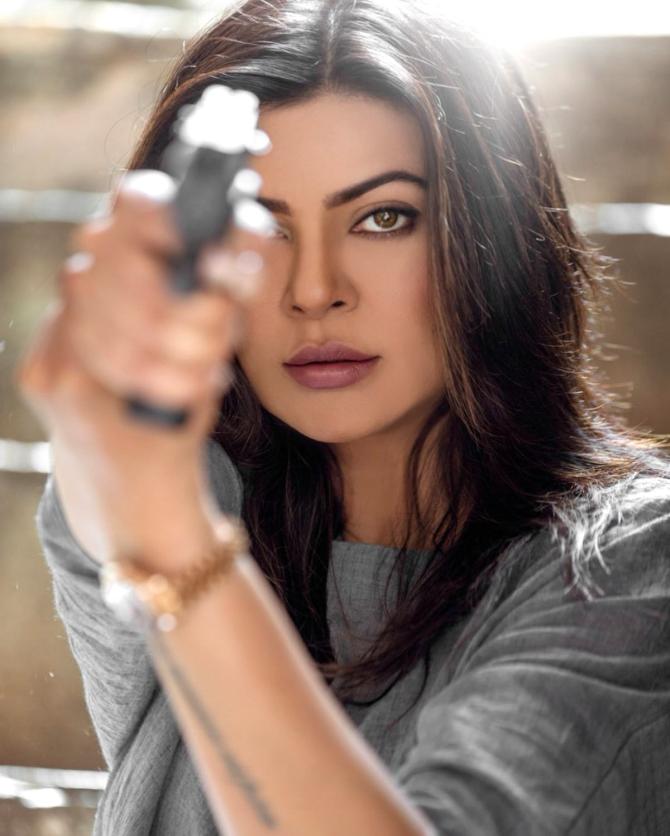 A word we have used in Aarya 2 is the German word Schadenfreude, which means taking joy in someone else's misery. That's the feeling I get when watching Succession.
As this dysfunctional family and its toxic relationships unfolds -- the father going against his children and them taking him on and their siblings too -- there's shock.
Also, a certain vicarious pleasure from watching them suffer, which is akin to a Greek tragedy, a Shakespearean play or even a soap opera.
It's this that gives the show its satirical edge.
Adam Mckay, one of the executive producers who directed the first episode, won an Oscar for Best Adapted Screenplay for The Big Short and has now made Don't Look Up with Leonardo DiCaprio and Jennifer Lawrence. Adam is known for his satirical comedies and he set the tone for this brilliant show.
Nothing personal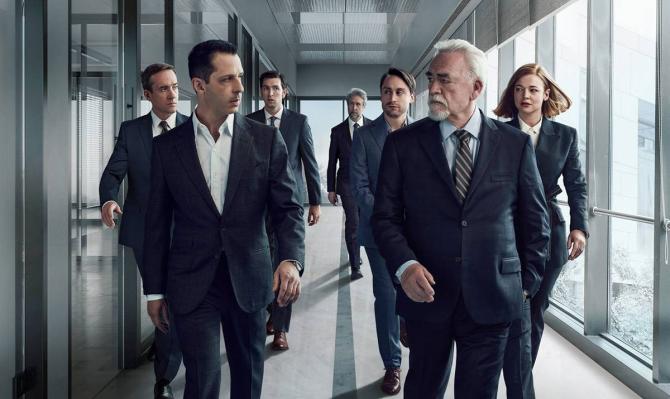 Succession takes plot elements from Dallas and Dynasty and elevates them to the power of 100. The dialogue is very real, and yet leaves you thinking, 'Do people really feel and speak like this?'
There is a certain cynical self-awareness in the language used that makes this a black comedy.
Technically, what struck me was the production design. The homes and the offices look like five-star hotels. They are cold and impersonal and not lived in.
There is no personal stuff.
It's almost as if the people who occupy them don't care for their surroundings or each other.
There's no attempt to make the rich look glossy. Even if they are shooting in a yacht, they will do it in top light and not in the mellow, golden light of sunset.
It has been shot like a documentary rather than a fiction series. Even in Aarya, the camera follows the actors.
Here, I hasten to add that I'm not trying to compare Succession with Aarya. It's only because Aarya also talks about trust and betrayal within the family that I chose to speak about it here.
Succession on its own is a great show that inspires me to push the boundaries of creativity.
The bumbling giant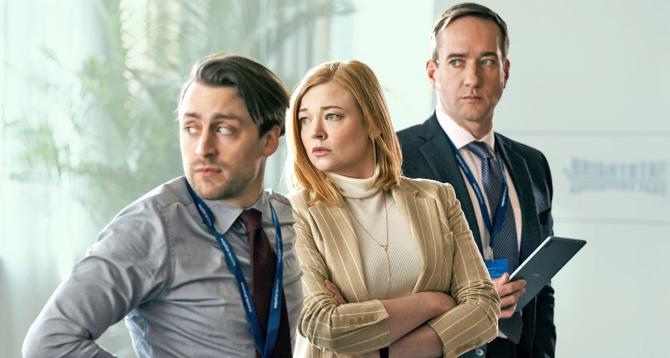 It's also a show that you want to know more about, for instance who has written it. As a film geek, I have read up on how the writing room functioned.
I have researched certain actors like Logan Roy's estranged grand-nephew, Greg Hirsch, who after being fired from his job, suddenly replaces his longtime COO, Frank Vernon.
Nicholas Braun, the 33-year-old American actor who bagged a Primetime Emmy nomination for Outstanding Supporting Actor in a Drama Series in 2020, is six-feet seven inches and is nothing like the bumbling, socially inept Greg whom he plays, yet he makes the character jump out of the page, so real and the comedy so believable.
So many characters like his stay with you, and you want to know what happened to them.
I have been Googling other actors too, like Sarah Snook who plays Siobhan 'Shiv' Roy, Logan's youngest child and only daughter from his second marriage. She is a left-leaning political fixer, who briefly worked for presidential candidate Gil Eavis, whose political views clash with Waystar's. Another brilliant performance!
The great thing about watching shows like Succession is that it helps you discover so many actors you didn't know about.
That's true even for Indian shows. The OTT platform allows actors to get busy and that's a really good thing.
Good guys die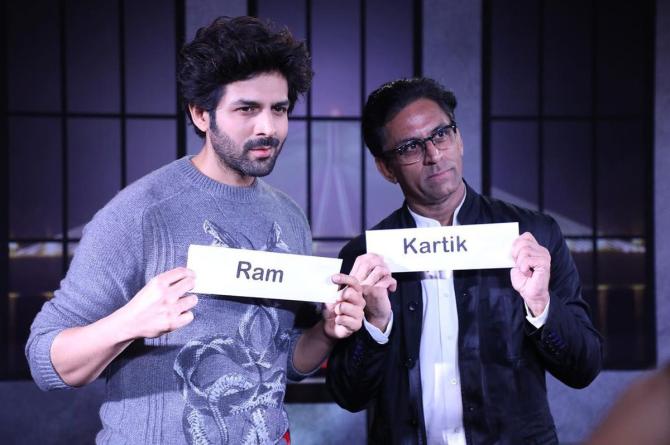 In India, we are always trying to make our characters likable. But foreign shows have turned the value system upside down, killing off the good guys and making you root for the bad guys.
As a creator and a director, I am always worried about putting out a value system.
Neerja was about how to overcome the loss of a child. It was an inspirational and motivational film.
Dhamaka is about the price you pay for ambition. Kartik Aaryan's Arjun Pathak is not a likable character to begin with, but by the end of the film, you end up liking him.
Aarya is about a woman who is asked to choose between being a wife, daughter and mother. She chooses to be a mother and protect her immediate family even if it puts her on the wrong path.
We have grown up believing that in the end, good overcomes evil. But in a show like Succession, no one is good, everyone's bad.
So you are sympathising with people you don't like and then, after a few episodes, with the ones who cheated and betrayed them.
With such shows, you are inviting people into your living room, and to have characters who are not likable in your home is a victory in itself for its brave creators.