What's your favourite Lata Mangeshkar song?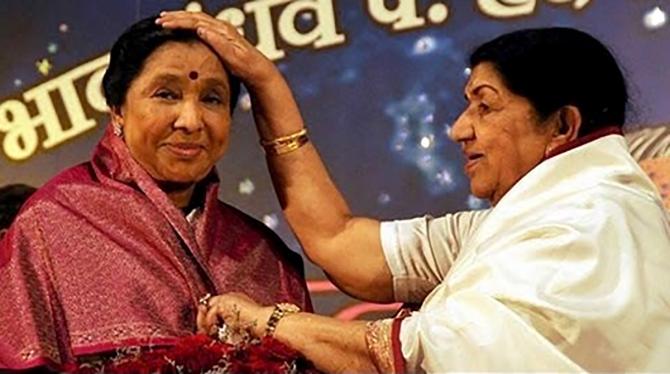 There is no barrier that Lata Mangeshkar's voice cannot cross.
Be it age, gender, language, nothing can resist the magic that she created.
For over six decades, her songs have touched the hearts of her listeners.
With her demise, India has lost something irreplaceable.
Shock and sorrow have enveloped the nation.
To deal with this tragedy, India, once again, finds solace in her songs.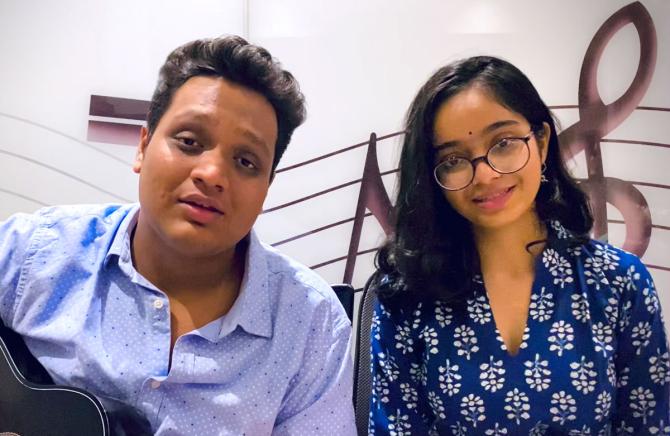 Aditya Khanvilkar, 18, a first-year college student, and Vaidehi Mekade, a 21 year old in her final year as a student of chartered accountancy, are Lata Mangeshkar fans.
Aditya, whose love for music began with learning to play the guitar, has been teaching friends and students how to play the instrument through online classes during the lockdown.
Vaidehi has been learning Hindustani classical music for the past 15 years. She is a graded artiste at All India Radio has won many scholarships and awards.
Watch their tribute to Latajibelow:
You too must have a favourite Lata Mangeshkar song.
Sing it for Lata didi. And share it on iShare, our video sharing platform.
Once you record the video, login on https://ishare.rediff.com with your Rediffmail ID.
Click on Upload videos.
Add the video files that you need to upload, just as you would select attachments while sending an email.
Fill in the Title, Keywords and Description of your video in the respective fields.
Select the category for your video, then click on the save button.
Your video will show after a few minutes on MyPage, under the videos section.
Please copy the URL and mail it to us at moviesdesk@rediff.co.in (Subject: My Tribute to Lata Mangeshkar).