Right from his debut as leading man in Maine Pyar Kiya to his last appearance as Tiger in Pathaan, Salman Khan's swaggering style has made its mark on screen.
His long locks in the upcoming Kisi Ka Bhai Kisi Ki Jaan may bring back memories of a forgettable cameo in Saawan Kumar Tak's Saawan-The Love Season, but his contribution to filmi fashion trends is undeniable.
Fluorescent shirts, see through t-shirts, silver pants, torn jeans, spandex shorts, mesh vests, a tie embellished with 261 precious diamonds, is there any look Salman cannot carry off?
Sukanya Verma recaps the 57-year-old's most iconic style mantras.
Leather jacket, Maine Pyaar Kiya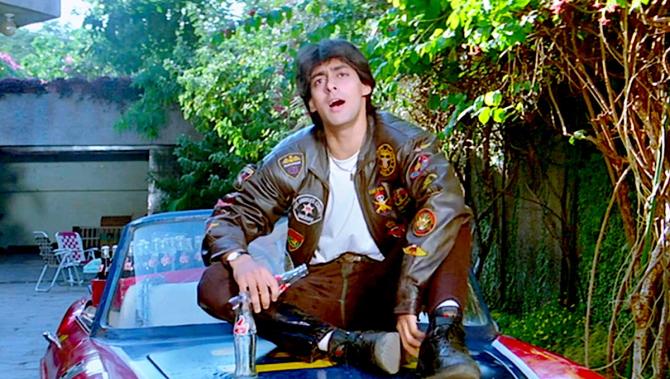 Though his heavily embellished leather jacket, which takes obvious style inspiration from Top Gun's Maverick, displays problematic motifs like the Nazi Swastika, ignorant folks lapped up the look without question.
Hereafter, chic leather jackets would became a signature staple of the star's wardrobe.
Tight jeans, Karan Arjun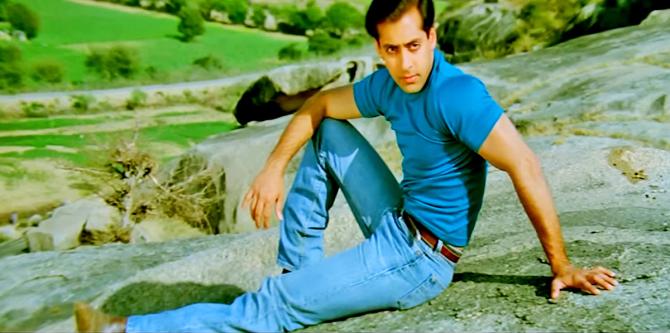 Once the star took to fitness, he was happy to flaunt his curves as dedicatedly as his heroine. Enter the butt tighttttt skinny jeans trend by Salman.
Tight tees, Jab Pyaar Kisise Hota Hai
With tight jeans come tighter tees and Sallu's rippling torso would not have it any other way.
Ganji, Judwaa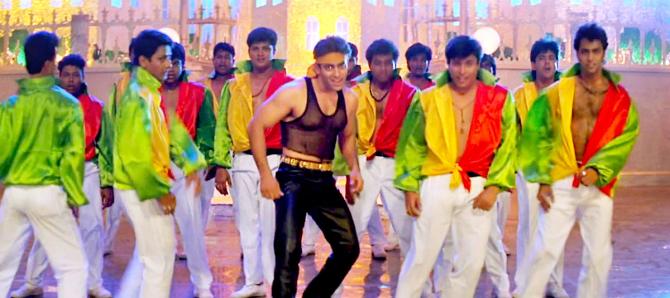 And the G.O.A.T of Ganji award goes to Bollywood's beloved Bhai.
Shirtless, Biwi No 1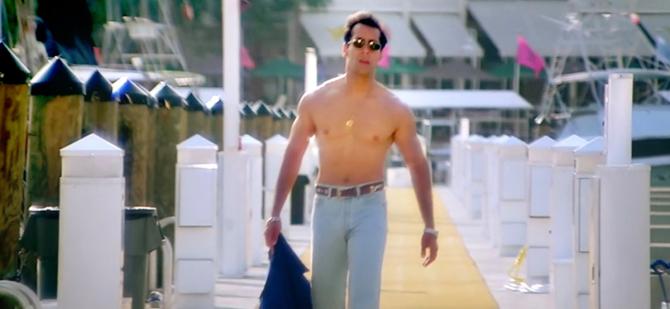 One could make a feature length movie from Salman's shirtless avatars -- be it to impress his ladylove, perform a concert before a cheering crowd or scare off the about-to-be drubbed villain.
Sarong, Mujhse Shaadi Karogi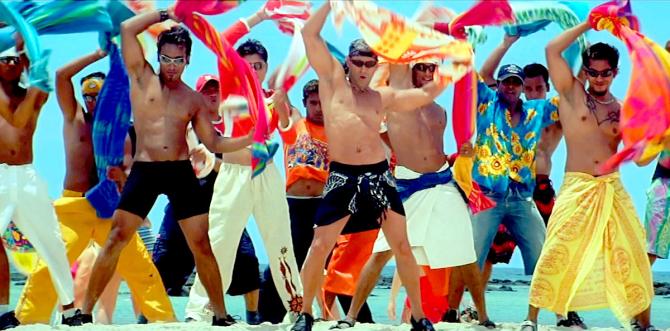 Remember the time when Salman upped the hotness quotient of his masala outings in skimpy beach wear?
Short shorts, Auzaar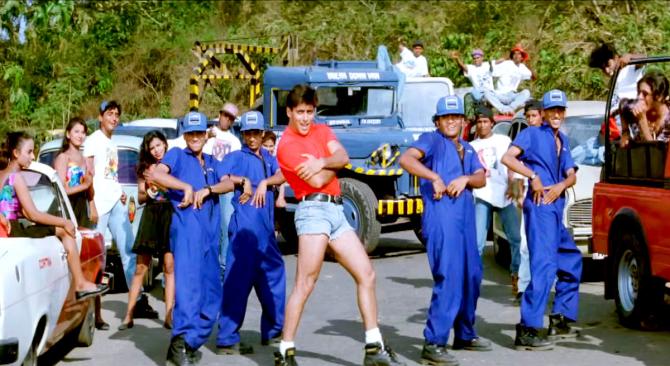 Nobody will judge you if Salman's denim hot pants are your ONLY memory of Auzaar.
Colourful pants, Hello Brother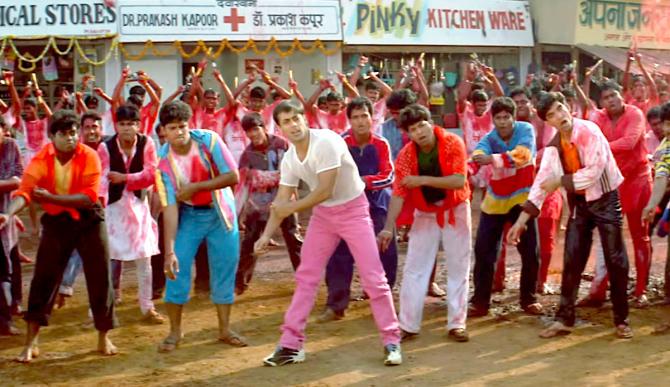 Orange pants, yellow pants, pink pants, fashion fail on everybody else but oh-so-hip when Salman does it.
Dungarees, Pyaar Kiya To Darna Kya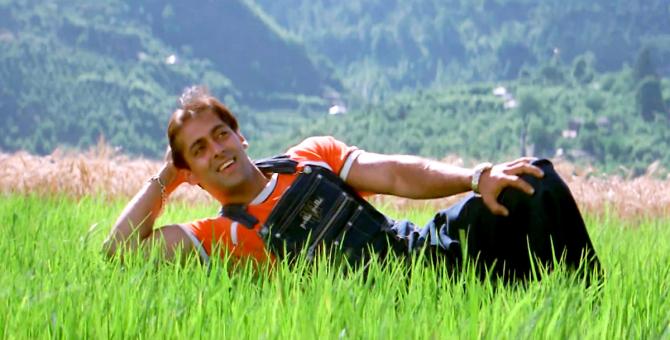 If you thought Salman is only about outrageous fashion, his charming appearance in overalls proves he can do cute too.
Dhoti, Garv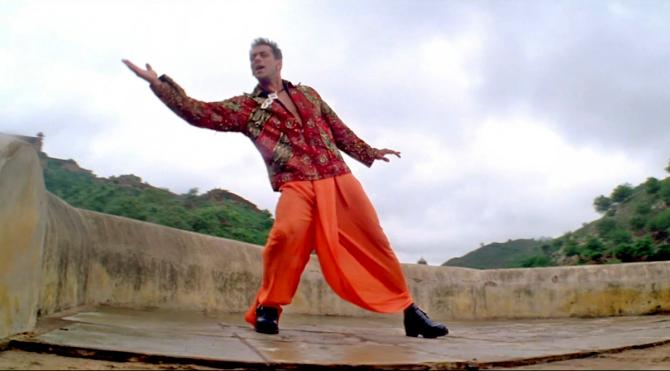 While most heroes reserve the ethnic garment for rural characters, there are several instances of Salman donning a colourful dhoti for purely sartorial reasons.
Bandana, Wanted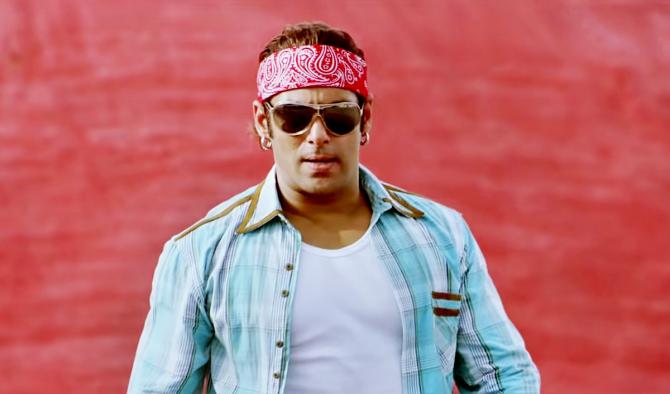 From the sweet Friend cap in MPK to the a groovy bandana in Wanted, the superstar has rocked a wide spectrum of headgears.
Scarf, Tiger zinda hai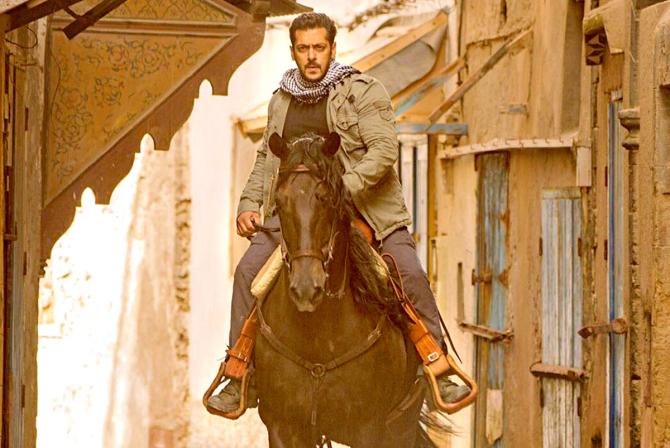 Tiger lives up to his Swag Se Swagat promise in the checked scarf, as part of his trademark look in the franchise.
Earrings, Partner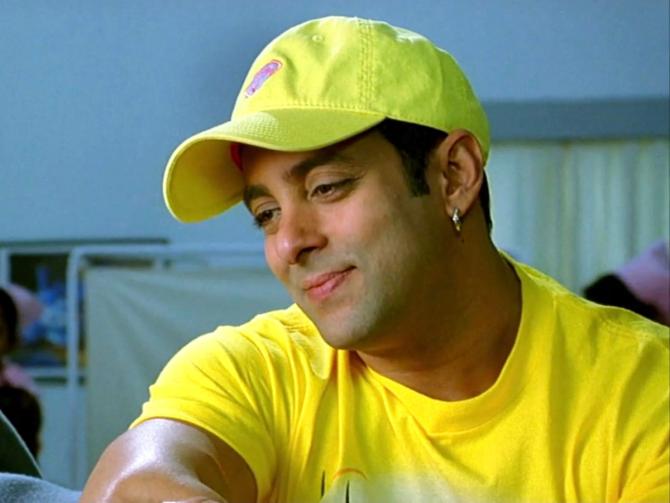 Hoops, diamond studs, Salman's earring game in on point.
Bracelet, Race 3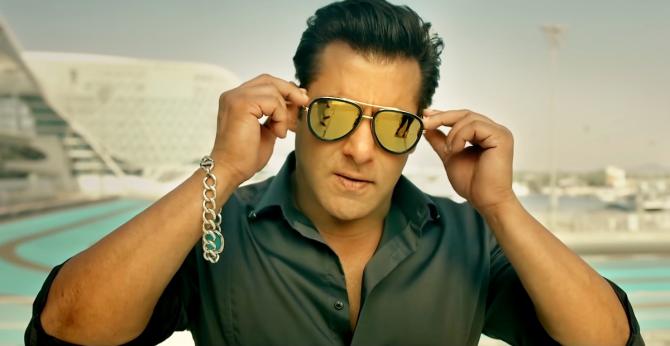 A constant accessory on Salman's being -- a silver-turquoise stone linked bracelet, gifted by his father, writer Salim Khan -- is a lucky charm the actor simply cannot do without.
A favourite among his fans, there's no dearth of knockoffs in the market.
Statement necklaces, Har Dil Jo Pyaar Karega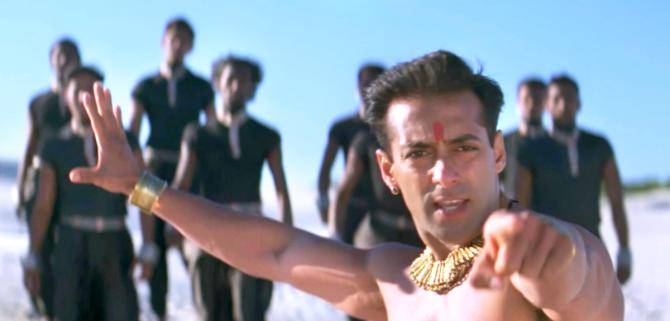 From chains and amulets to beads and chokers, the man's worn them all.
Floral, Maine Pyaar Kyun Kiya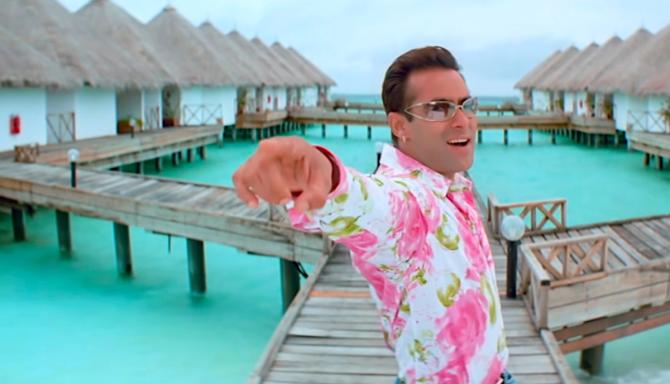 It's spring all year round if Salman's floral fashion is any indication.
Long hair, Tere Naam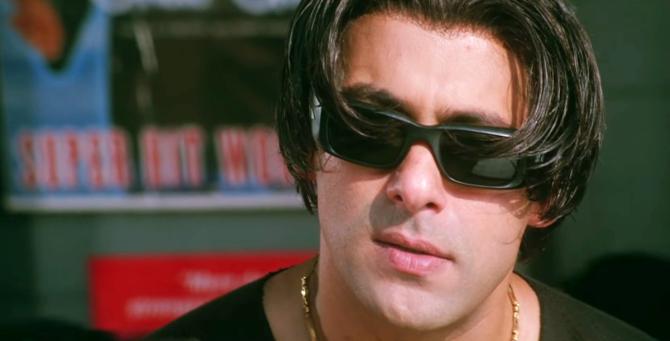 His curious looking blunt bob in Tere Naam may not be everyone's idea of stylish but it sure became a rage among his followers after the movie became a superhit.
Will his unruly tresses in Kisi Ka Bhai Kisi Ki Jaan recreate the magic?