When Raghuvir Yadav plays a character, he jumps out of the pages and acquires flesh and blood.
But the actor's journey to films wasn't an easy one.
His family of farmers, in the small village of Ranchipura near Jabalpur, Madhya Pradesh, disapproved of his love for the performing arts and frowned at the prospect of their boy becoming a 'bhaand.'
Left with no option, young Yadav ran away from home and joined a Parsi theatre in Lalitpur, Uttar Pradesh.
After gaining some experience in the field, he moved to Lucknow and later enrolled in Delhi's National School of Drama.
While at NSD, Pradip Krishen offered him the titular role in Massey Saheb.
Things moved slowly but steadily upwards for this effortless talent of Hindi cinema since then.
Although he likes to stay busy, Yadav is selective about his projects and won't accept anything or at once.
Committed to his passion for music -- a revered figure in the world of advertising, Yadav has sung several popular jingles as well some of the songs in his movies showcasing his expertise in folksy tunes -- the actor not only plays the flute (and harmonium, sitar, mandolin) but can also make one.
But it's his ability to extract simplicity out of complex characters and lend layers to an average Joe that distinguish him.
On his birthday on June 25, Sukanya Verma celebrates some of Raghuvir Yadav's best roles on big screen and small.
Massey Sahib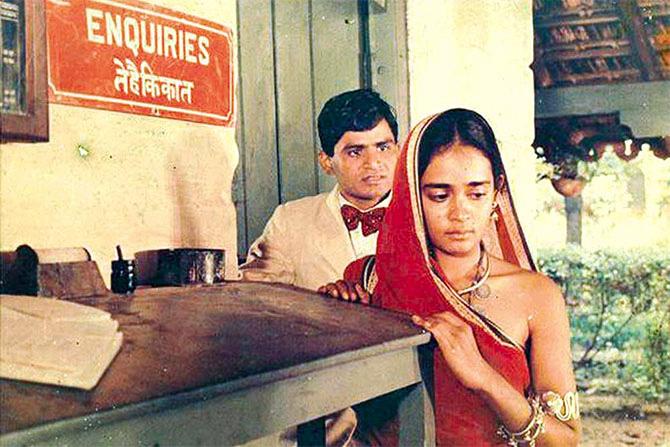 An adaptation of Joyce Cary's Mister Johnson set in British India, Yadav is pitch perfect as the wide-eyed, sincerity personified clerk whose allegiance to his colonial bosses is destined for heartbreaking realisations.
Salaam Bombay
Mira Nair's grim exploration of Mumbai's red-light district is full of broken, bewildering characters.
One of them is Yadav's drug peddler and addict Chillum whose street rat charms and questionable morality betray stories of a struggle he's unable to overcome.
It's not a lengthy part, but Raghuvir Yadav aces it.
Aasman Se Gira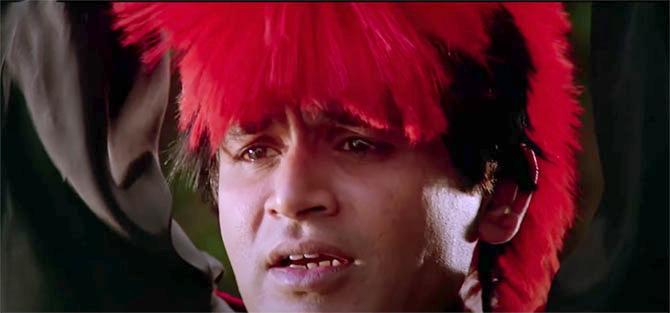 Rich in wacky imagination and kitschy costumes, the Pankaj Parashur directed trippy, kiddie fantasy deserves a dekko purely for Raghuvir Yadav's antics as the red-haired alien, Trishanku.
Teeming with childlike energy and naivete, he renders the adventures a significance like few have or can.
Darna Mana Hai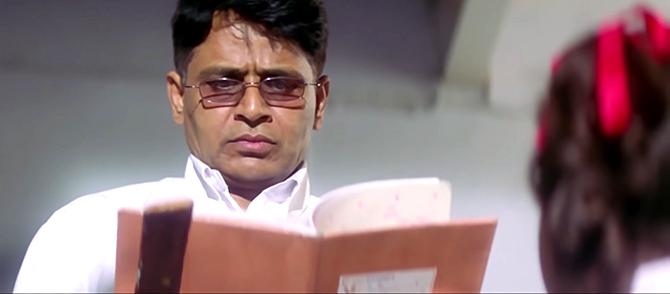 In the Ram Gopal Varma produced horror anthology directed by Prawal Raman, Yadav features in a segment called Homework.
Yadav is a compelling picture of guilt and hysteria as the schoolteacher hiding an unsettling secret.
Meenaxi: A Tale of Three Cities
M F Husain's ambitious, ambiguous, drama travels across places and people alternating between fact and fiction.
Thrilling in parts, confusing in others. it finds its consistency in Yadav's throughly engaging delivery as a novelist confronting writer's block.
Peepli [Live]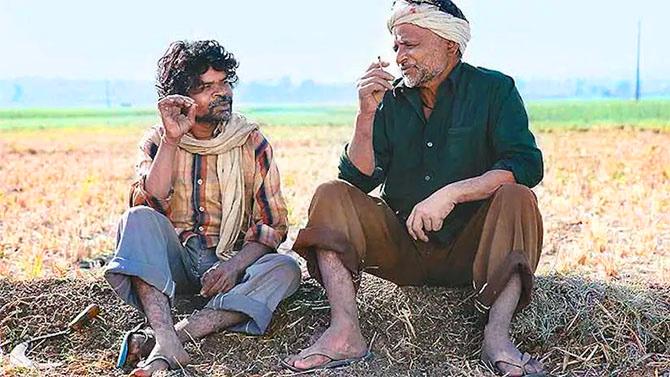 Yadav's Budhia is incredibly believable in his cynicism and cunning as the equally impoverished and desperate big brother of a suicide contemplating farmer forming the core of Peepli [Live]'s excellent satire.
Lagaan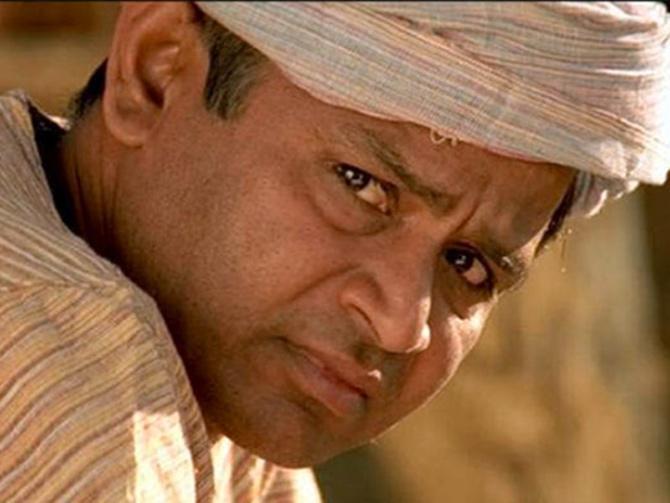 Yadav's poultry farmer turned fielder Bhura has his moment of glory when he sacrifices his wicket to save Aamir Khan's in the all-important, nail-biting finish of Ashutosh Gowariker's Oscar-nominated Lagaan.
The actor endured several health issues including an appendix operation during the arduous making of the movie, but all's well that ends well.
Water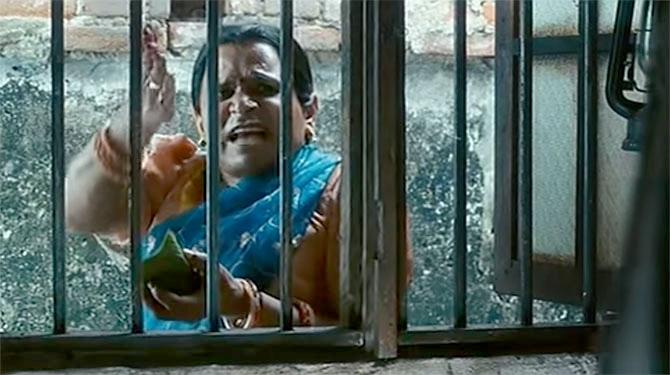 The man is a masterclass in how to leave an impression in little screen time.
In Deepa Mehta's Water, he pops outside the window giving us fleeting, fascinating insights into the crafty, gossip-mongering pimp Gulabi.
Firaaq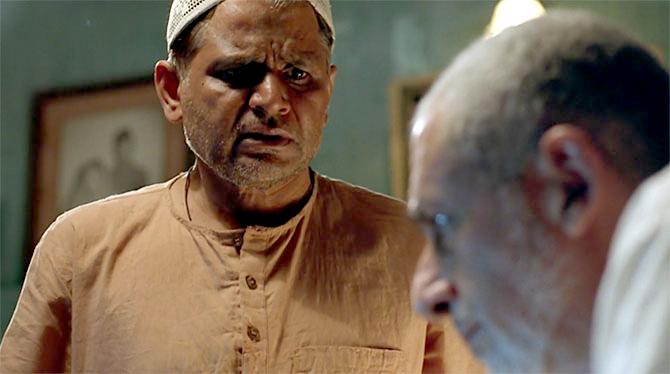 Raghuvir Yadav's cautious, wary domestic help to Naseeruddin Shah's classical vocalist in Nandita Das's Firaaq, set against the backdrop of the 2002 Gujarat riots, robustly shatters his master's delusions of secular harmony.
Newton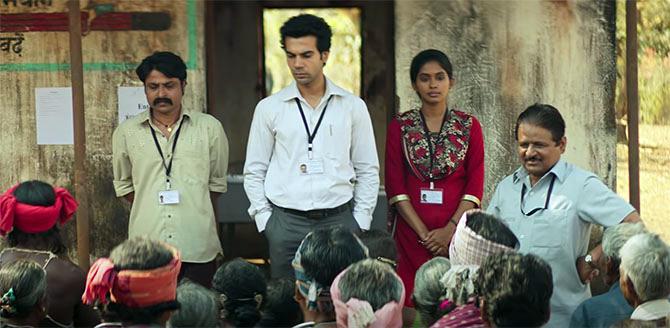 Not a trace of 'ghamand' in this reliable tour de force's own ability to lend support as the veteran government employee and Hindi writer, reluctant of his colleague's idealism and almost embarrassed by his own lack of it.
Sui Dhaaga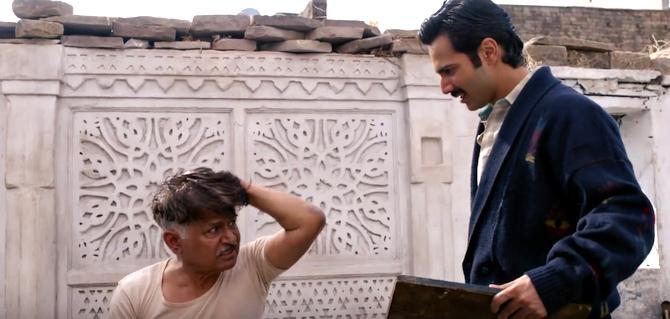 It cannot be reiterated enough. Raghuvir Yadav walking on the ramp alone is worth the price of admission.
As Varun Dhawan's cantankerous father doling out jabs and displeasure by the dozen, Yadav portrays bitterness and resentment of someone who tried and failed as fabulously as only he can.
His presence is Sui Dhaaga's greatest source of authenticity in whose shadow even lesser co-stars flourish and prosper.
Mungerilal Ke Haseen Sapne, Mullah Naseeruddin, Chacha Chaudhary, Panchayat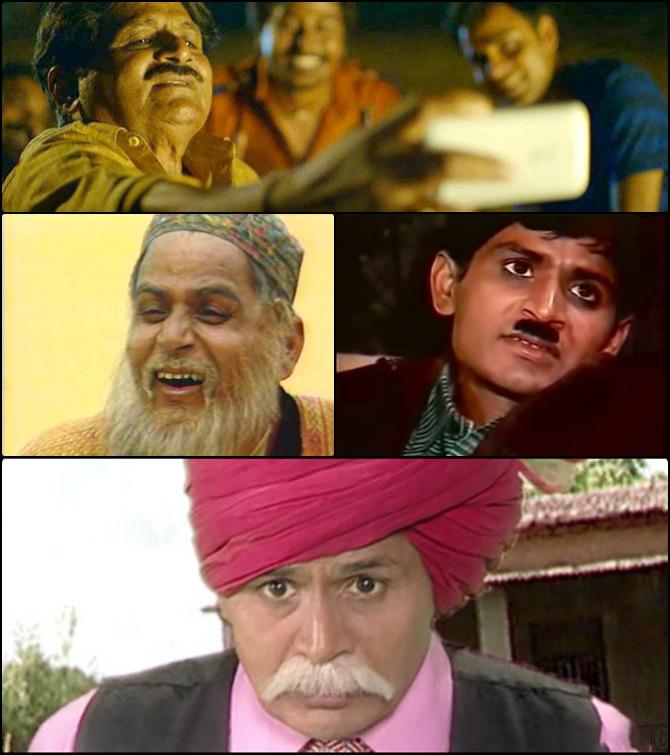 On small screen and streaming platforms, Raghuvir Yadav is a formidable force and at the centre of shows that recognise his mettle in detail.
Who can forget the blink-eyed Mungerilal and his tendency for daydreaming in Prakash Jha's Doordarshan classic?
Or his devilish laughter and witty, problem solving skills in and as Mullah Naseeruddin?
Or his superb transformation as the 'faster than a computer' Chacha Chaudhary?
Or the proxy for the elected village chieftain aka poor little Pradhanji in Amazon Prime Video's Panchayat?
Raghuvir Yadav is a man for all seasons.