In the serial, I played his daughter-in-law and he took care of me like a father-in-law. He made me feel like his own.'
'He was kind, caring, considerate and funny.'
Poornima Indrajith, who acted with Nedumudi Venu in the daily soap Oomakkuyil for three years, shares lovely memories of the legendary actor, who passed into the ages on October 11.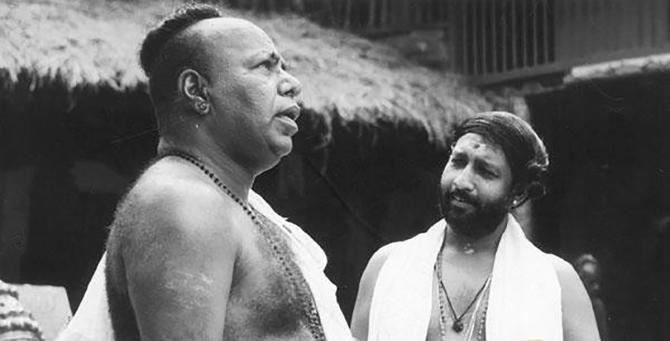 Although we knew each other personally through our families, my professional association with Venuchetan started with Randaam Bhavam. Then we worked together in the daily soap Oomakkuyil (2002-2004) for Surya TV. The soap went on for three years and that's when I got really close to him.
We'd see each other for 10-15 days a month.
I played his daughter-in-law and we shared a beautiful relationship both on and off screen.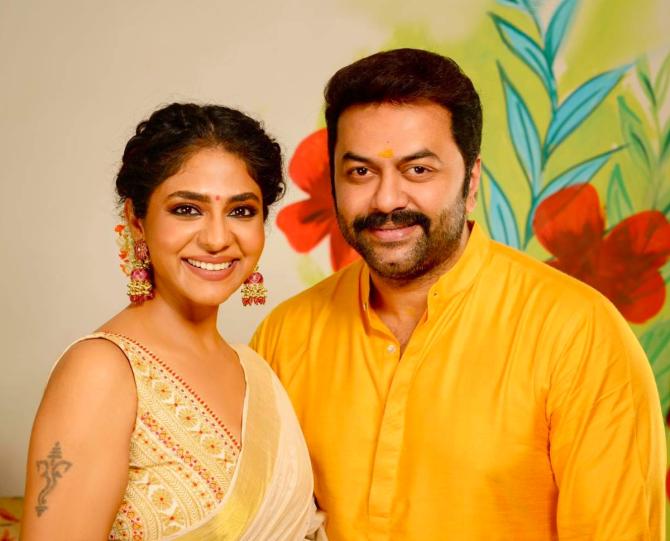 We used to connect over animals. I love dogs; he loved animals.
Ask any actor who's worked with him and they'll tell you how well he narrates stories, how he brings out the funny side.
Our shoot's location was a house near Vellayini (lake, in Thiruvananthapuram) for almost a year. It became like our house.
There used to be a stray dog who would hang out in the location.
Now, there would be many shoots there, but during our shoot, this dog's mannerisms would change and Venuchetan and I would talk about it in a funny way.
In this course, I even ended up buying a dog. I used to carry the dog almost every day to the shoot.
This was before I got pregnant, and Venu sir used to say: 'Okkathil vechhal, adhu nadakaan padikkillya. (If you hold/carry him all day, he will never walk) You have to put him down so he learns to walk on his own.'
Then he would joke: 'Kuttigal avanda samayathil pattiyine pidichu nadanna ingane undavum.' (When people are expecting you to be holding a kid, you're holding a dog)
Incidentally, in the serial, I got pregnant; and in real life, I got pregnant with Prarthana (Poornima's elder daughter).
I worked till my 34th week of pregnancy.
I had severe sickness and used to throw up regularly on the sets.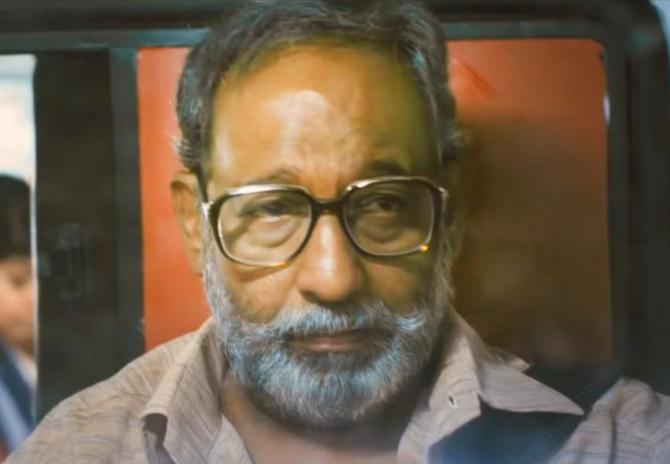 One day, I remember, around 6.15 pm, all of us had our evening snack.
There was cucumber and some salad, and I ended up developing a severe stomach ache. After that, he insisted that I eat only homegrown vegetables.
Since he would grow his own vegetables at home, he used to tell me why it is important to eat healthy stuff.
He'd grow cheera, vendekka (spinach, okhra) at home and every day, his wife used to cook and send him lunch.
During my pregnancy, he insisted I eat lunch with him every day.
I have worked in the industry for a very brief time; I am just a speck in the ocean.
But there are certain people whom I will never forget and Venuchetan is one of them.
When you are working with an actor for so many days, there are so many different challenges.
You live in the same character over a period of time, so you tend to be that person.
You are in the zone of behaving like them and your relationship also becomes like that.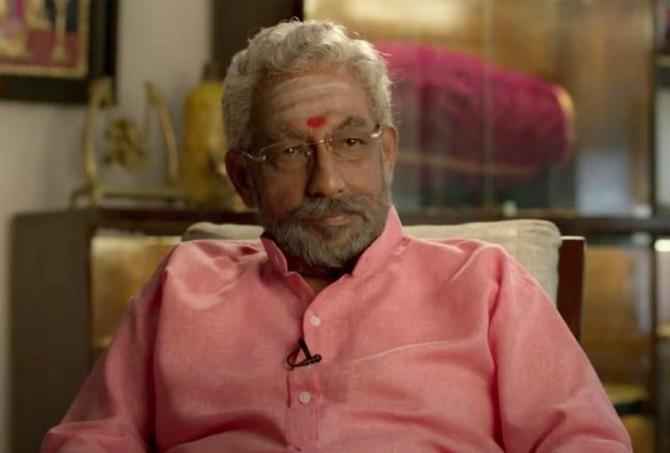 In the serial, I played his daughter-in-law and he took care of me like a father-in-law. He made me feel like his own.
He was kind, caring, considerate and funny.
It's the way a person makes you feel that eventually stays with you.
That's why even after all these years, it hurts so much that you won't see them again.
We all know that Venuchetan's body of work is immense.
He's worked with almost every actor in the Malayalam industry and everyone will have so many interesting stories about him.
I feel every actor is blessed with that... that you leave behind so many memories and work for the world to celebrate about you and your life.
In the last one year, we've all been at the receiving end of waking up to unexpected, unwelcoming news every day.
When I heard the news, my heart sank.
I am yet to gather the strength to call up his family and find out what really happened.
It's unfortunate that I don't have a photograph with him to share.
With Venuchetan, I will always cherish the memories I shared with him.
I hope and pray he's in a better place, wherever he is.
As told to Divya Nair/Rediff.com
Feature Presentation: Rajesh Alva/Rediff.com