A revealing excerpt from Anupam Kher's Lessons Life Taught Me, Unknowingly: An Autobiography.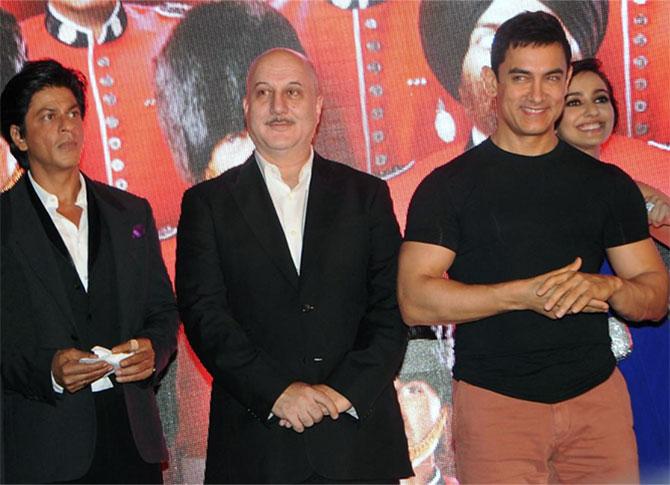 Over the years, I have enjoyed working with Shah Rukh Khan in various films.
We have shared some great, fun times together.
He is a very generous actor, brimming with enthusiasm and is very respectful.
I played a very significant role in getting him into the Yash Chopra films.
It was sometime in December 1993, when Aamir Khan had quit Yash Chopra's film Darr: A Violent Love Story, at the last minute.
Yash asked me if I could recommend someone to replace Aamir.
At that time, I was doing a film with Ramesh Sippy, Zamaana Deewana, which had Shah Rukh and Raveena Tandon with Jeetendra and Shatrughan Sinha in the cast.
Then, one day, when I was returning with Yash Chopra from a funeral, I told him: 'Yashji, you must talk to Shah Rukh.'
'But, will he do it at the last minute?' he enquired.
'The other role is an important one for an actor to play and I am sure he will do a good job for you,' I told him.
Yash Chopra signed him and did not regret it.
Nor did Shah Rukh Khan.
And there was no looking back for either of them.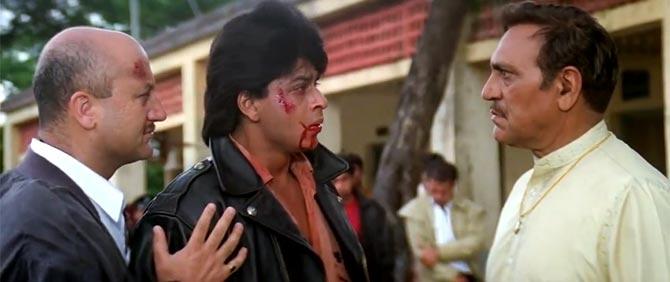 I have done quite a few films with him and I must admit that every film with him has been a delightful experience.
He is the greatest example of a person who, without a single godfather in the film industry, has made it to the top.
In fact, I give parallel examples of him and other actors like Akshay Kumar, who have reached the top through sheer hard work and immense determination.
I love him greatly and feel very warmly towards him.
The best thing about Shah Rukh Khan is that he does not take himself too seriously.
We all know that he is a very big star and yet, he always finds the time and is genuinely interested in the other people.
When he engages with another person, he makes them feel important and actually listens.
I really appreciate this quality about him.
And of course, he is undoubtedly a dedicated actor with the most charming appeal because of which he is known as 'King Khan'.
I feel that he was very good in Ashutosh Gowariker's Swades, in Shimit Amin's Chak De! India, in Aditya Chopra's Dilwale Dulhania Le Jayenge (DDLJ), and. of course, in Yash Chopra's Veer-Zaara.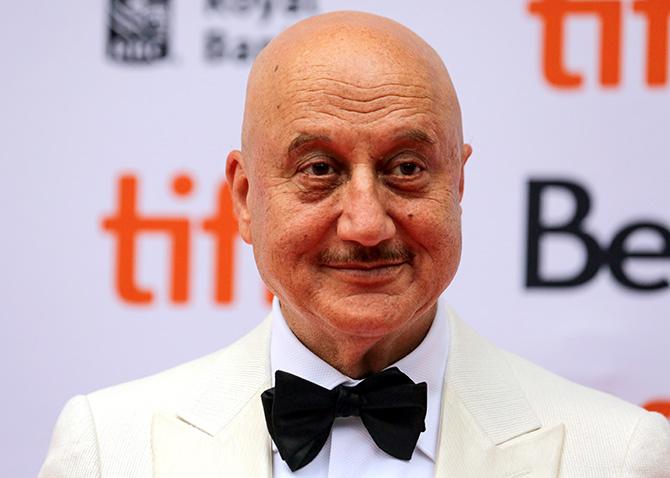 I recall that Shah Rukh was rather sceptical about the box-office result of the DDLJ project.
When Aditya narrated the story of DDLJ to me I knew it was going to be a blockbuster, simply because it was an unusual film.
I loved the story.
I loved the script.
I loved the screenplay.
It had so much heart and soul in it.
The premiere of the film was attended by the who's who of the film industry.
I recall, when the film got over, there was a stunned silence.
I was next to Yash Chopra near the exit.
He looked at me with fear in his eyes as if asking, 'Has the first film of my son gone wrong?' And then the audience burst into a standing ovation.
---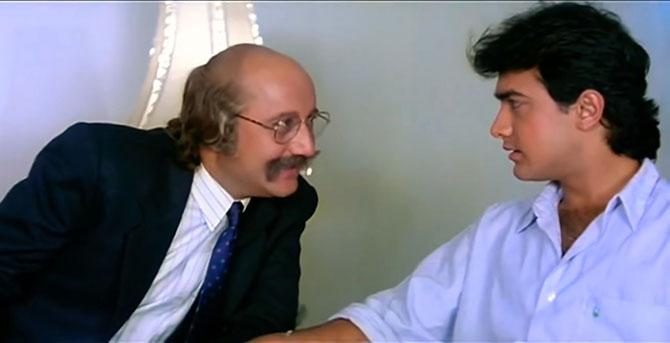 Success does a lot of things to a lot of people.
And Aamir Khan was no exception.
I think that in the initial stages of his career, Aamir Khan was more real.
Gradually, after having attained a significant foothold, he started cultivating a social persona.
There is no harm in that.
In fact, it is fantastic.
But in his case, it diminished the spontaneity of his personality.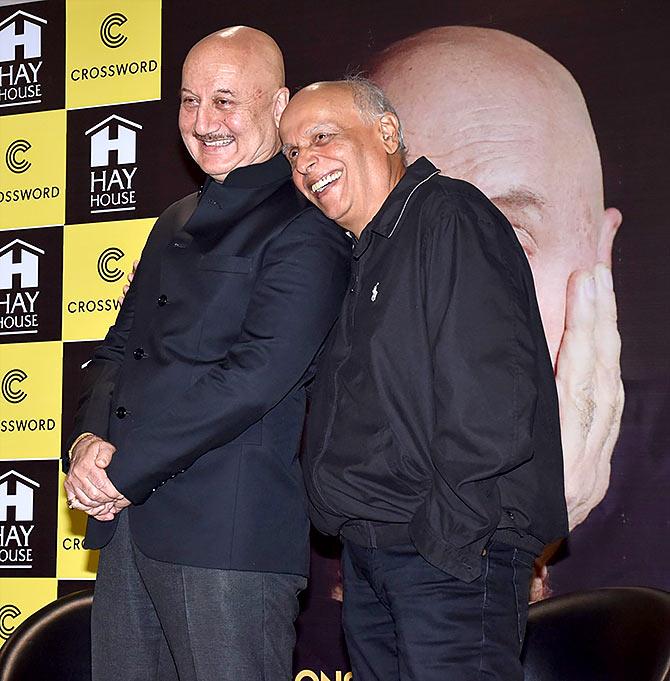 Undoubtedly, a very fine actor and a very hard-working one, but his personal interpretation took more precedence above all else.
We had a major problem during Dil Hai Ke Manta Nahi as he was very unhappy with my interpretation of Pooja Bhatt's father's character.
He made it clear to Mahesh Bhatt that this was not the way the father's role should be enacted.
When Mahesh Bhatt told me about it, I was upset and wondered why he was stepping on my creative toes.
In turn, I turned to Bhatt saab and asked: 'Do you have faith in me or not?
My brief is that anybody who, at the end of the film, tells his daughter that "I am the biggest idiot on earth", who tells his daughter to run away from the wedding, has to be slightly eccentric... he has to be little different.'
He agreed.
I told Mahesh Bhatt: 'Please tell Aamir that I may not be the "hero" of the film but I am far more educated and learned in the field of acting.
I know what I am doing.'
Mahesh Bhatt being Mahesh Bhatt went to Aamir and repeated exactly the same words.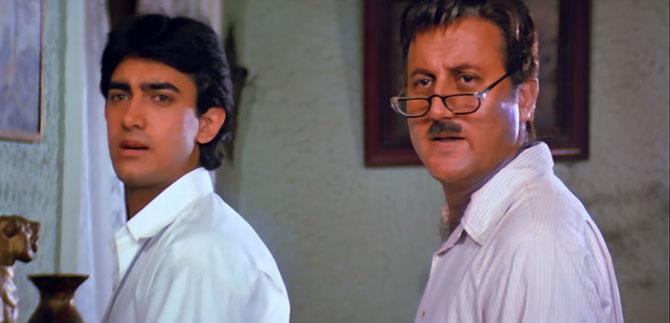 In our film world, when people become successful and earn a name, they collect 'yes-men' around themselves of whom there is no dearth of in the industry.
I think the same has happened to Aamir.
He likes to give the impression of being an independent, aloof person, who lives in his own world, and depicts how magnanimous he is.
But in reality, he is no different.
He too like most successful stars, has surrounded himself with people who say 'wow' to everything and anything he says or does.
He is guided, and misguided, by them.
For him, I am a character-actor.
He is a hero.
I have my own place in the industry, my own standing.
He has his.
I have not worked with him for over 20 years now.
I applaud him as an actor who has raised the bar high by sheer hard work and his choice of films.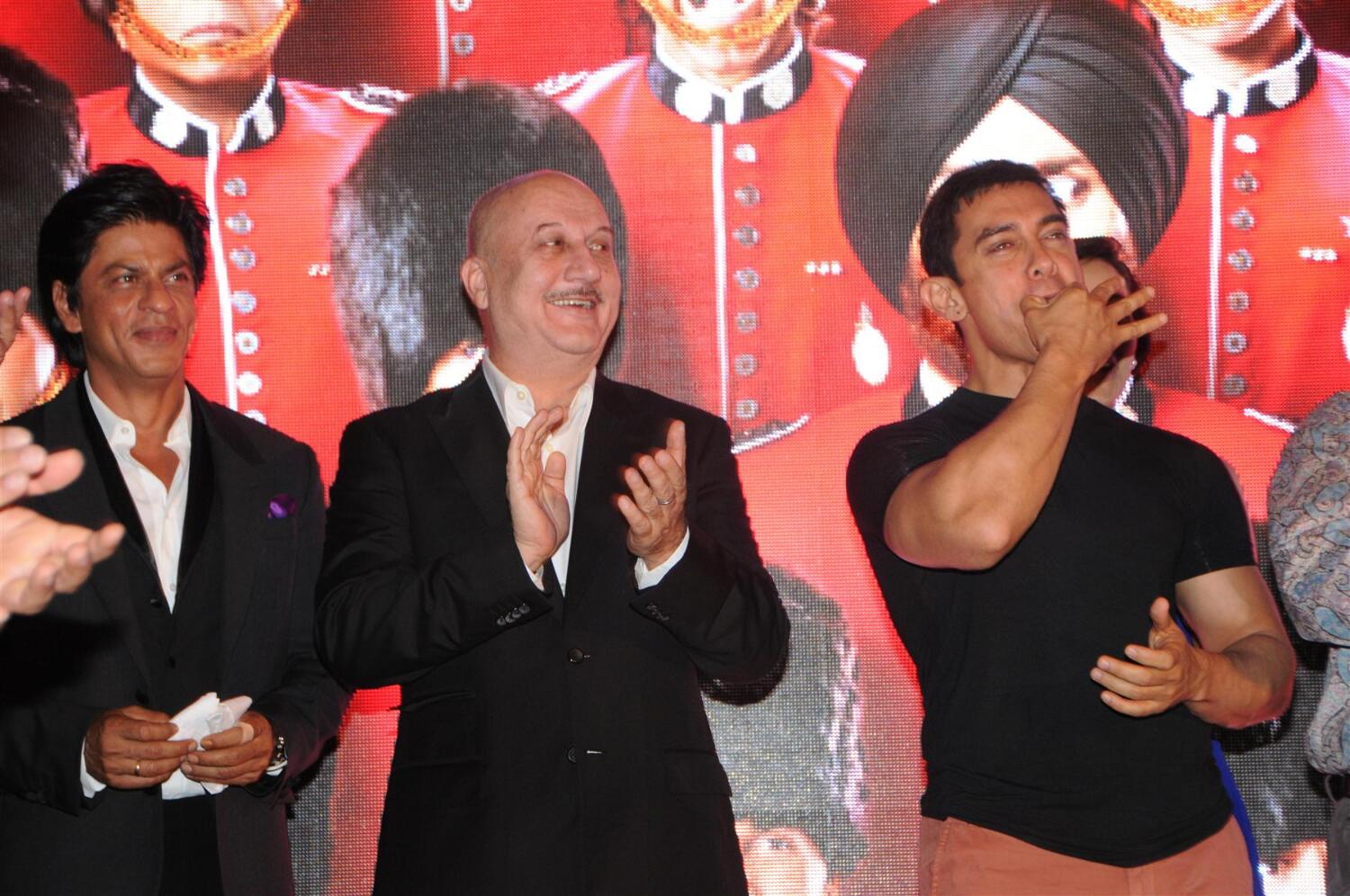 Unfortunately, relations between us further plummeted in November 2015, when in a conversation with Anant Goenka at the Ramnath Goenka awards, Aamir said a sense of 'insecurity' and 'fear' had seeped deep within the society, even in his family.
He said: 'Kiran and I have lived all our lives in India.
For the first time, she raised the question, "Should we move out of India?"
That's a disastrous and big statement for Kiran to make to me.
She fears for her child.
She fears about the atmosphere that will be around us.
She feels scared to open the newspapers every day.
That does indicate that there is a sense of growing disquiet.'
I would have not reacted to his statement, had it not come to me the way it did.
I was in Toronto shooting with Gerard Butler for A Family Man.
On an off day, I was travelling to a mall and my cab driver was an elderly Muslim who had family in India.
He recognised me, told me he was my fan and said: 'Sir I like your films.' I thanked him.
During our conversation, he said something that jolted me: 'Yesterday Aamir Khan has made a statement in India that his wife is scared to live in India... Saab, if such a big star with security around him is scared, then shouldn't ordinary people like us be concerned too?'
His words devastated me... made me angry.
I felt in my heart that it was not true.
And Aamir, who was ironically the brand ambassador of 'Incredible India', was joining the bandwagon of the intolerant brigade.
I felt the need to respond because I have never been 'afraid of taking a stand when it comes to matters that plague the nation'.
With my tweets on Aamir's statement, things deteriorated between us.
Back in the hotel, on 23 November 2015, my first tweet went out at 11.37 p.m. (IST):
Dear @aamir_khan.
Did you ask Kiran which country would she like to move out to? Did you tell her that this country has made you AAMIR KHAN.
At 11.41 p.m., I said: Dear @aamir_khan.
Did you tell Kiran that you have lived through more worse times in this country but you never thought of moving out.
At 12.24 a.m., I tweeted: Dear @aamir_khan.
When did 'Incredible India' become 'Intolerant India' for you? Only in the last 7-8 months?
#AtithiDevoBhavah
At 12.31 a.m.: Dear @aamir_khan Presumed country has become #Intolerant.
Wat do u suggest 2 millions of Indians?
Leave India?
Or wait till regime changes?
At 12.58 a.m.: Dear @aamir_khan.
#SatyamevaJayate u talked about evil practices but gave Hope.
So even in 'Intolerant' times u need 2 spread Hope not Fear.
I have nothing against Aamir Khan or those of his ilk who think and speak in that tone with those views.
Aamir is a wonderful person.
He is a great force to reckon with in today's time.
But, I feel, that to suit the 'agenda' of a group of people or some political party, you don't run down your country.
That's why I asked him as to which other country would Kiran Rao want to stay in where she would not feel insecure?
The problem is that in the film industry, people don't like to confront people's courage.
They don't like individuality.
They want everything, all views of theirs, to be accepted without question.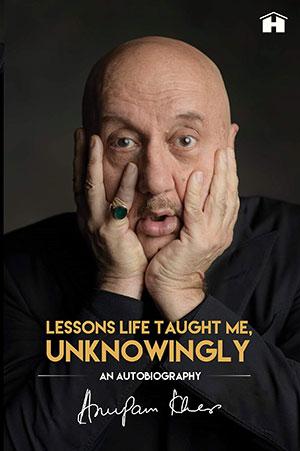 Excerpted from Lessons Life Taught Me, Unknowingly: An Autobiography by Anupam Kher, with the kind permission of the publishers, Hay House India.
---
Anupam Kher is one of India's finest actors. He currently plays Dr Vijay Kapoor on the NBC series New Amsterdam.