Here are some of the formidable female spirits of Bollywood.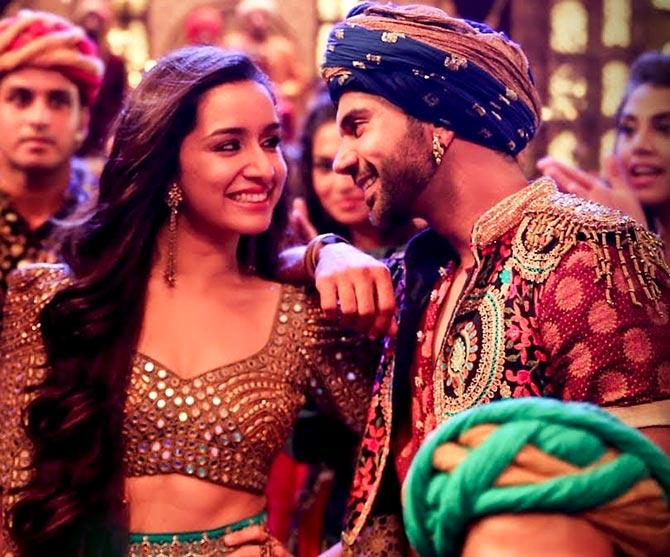 What would Hindi horror films be without a netherworld woman's wicked wrath?
Sending a shiver down the spine since the genre's existence, one dare not underestimate the power of the lady bhoot,
Stree, starring Rajkummar Rao and Shraddha Kapoor, explores the myth of a woman's murderous ghost seeking out men until they outwit her by painting O Stree Kal Aana all across the walls in town.
Sukanya Verma looks at some of the formidable female spirits of Bollywood.
Anushka Sharma, Pari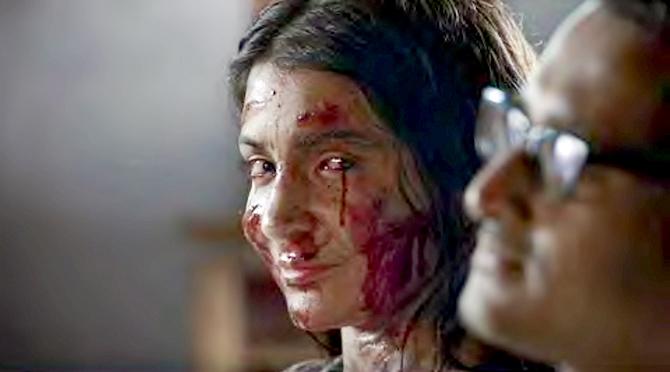 Battered, bruised and brutal without always meaning to Anushka oscillates between good witch/gory witch until her conscience supersedes her animalistic instincts and creepy behavior.
Adah Sharma, 1920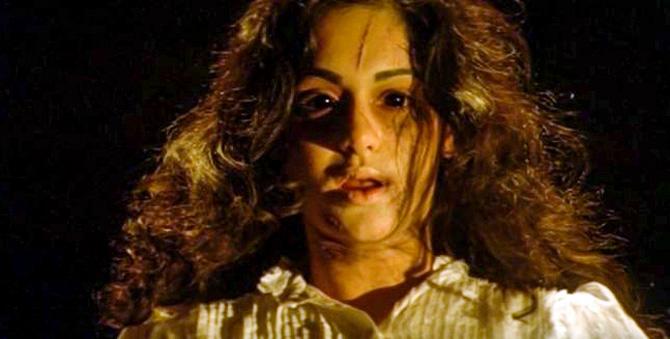 A vengeful 19th century spirit takes possession of a newly married Anglo Indian girl and a series of nightmarish episodes follow.
Konkona Sen Sharma, Ek thi Daayan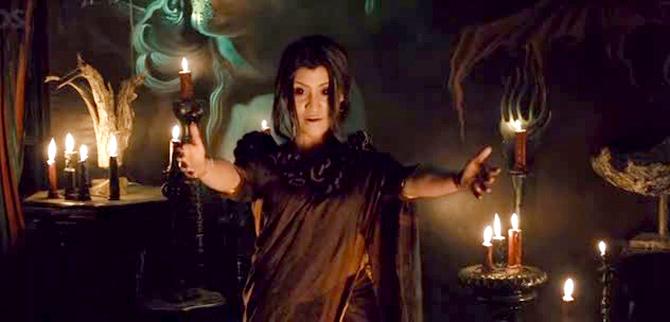 If Hansel and Gretel's stepmom and the evil witch they encounter in the forest were the same person, she'd probably be as terrifying as Konkona Sen Sharma's character in Ek Thi Daayan.
Vidya Balan, Bhool Bhulaiyaa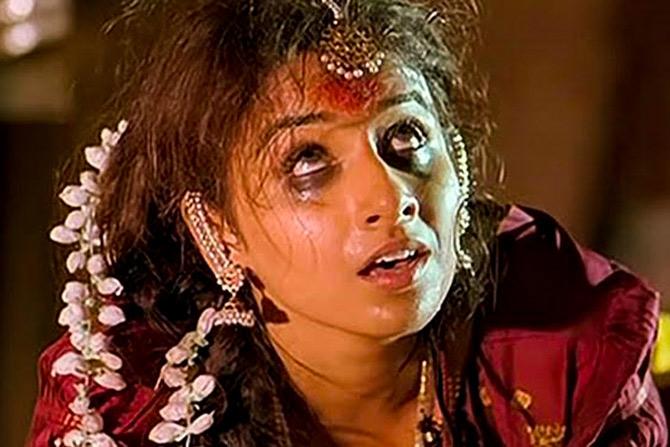 Call it dissociative identity disorder or good ol' possessed but the sight of a freakishly, frighteningly dishevelled Vidya Balan growling 'Amhi Manjulika' continues to terrorise us.
Urmila Matondkar, Bhoot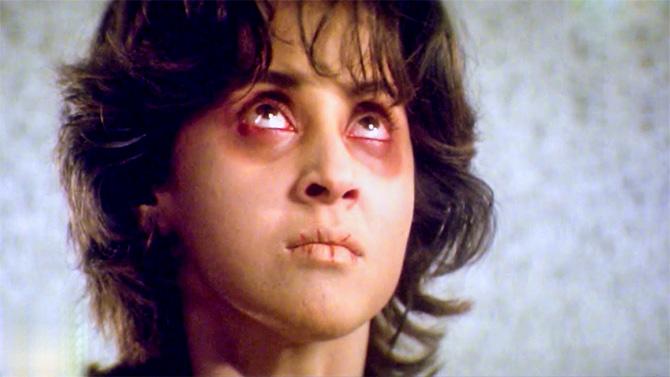 In Ram Gopal Varma's urban horror, an apartment aatma seizes control of Urmila Matondkar's body and does everything to erase all those sizzling Rangeela memories.
Shabana Azmi, Makdee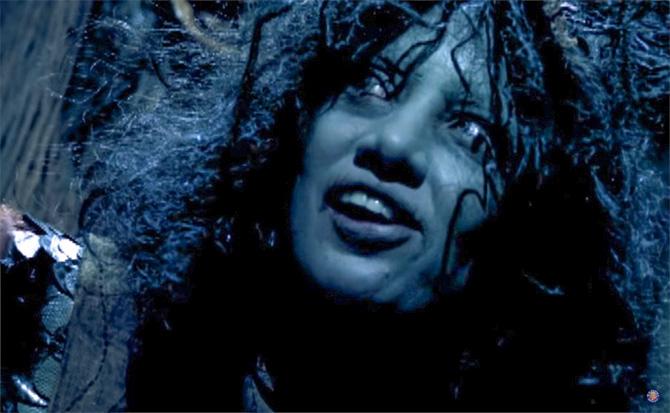 For someone who doesn't even turn out to be a real witch, Shabana Azmi's macabre makeup sets quite the benchmark.
Malini Sharma, Raaz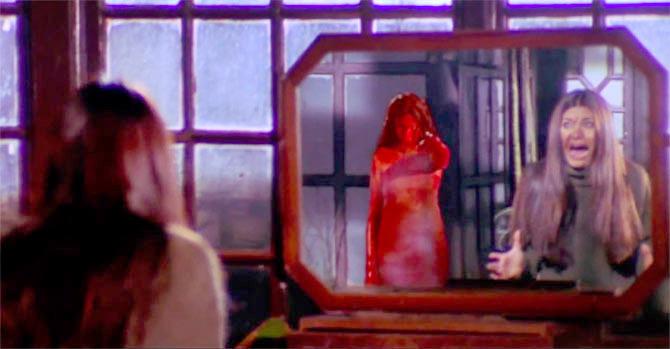 As the pesky bhootni after Bipasha Basu's and her unfaithful husband's lives, Malini Sharma's malevolent spirit throws up quite a few spooky challenges.
Revathy, Raat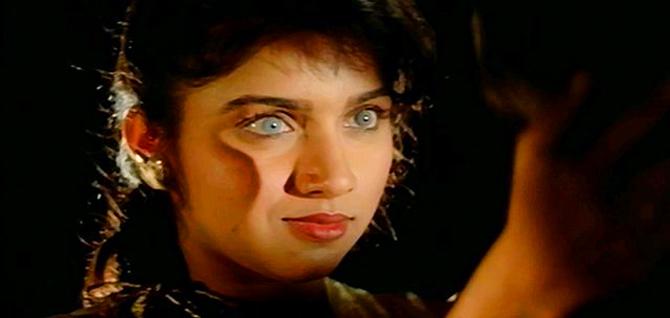 Revathy's spine-chilling possessed college girl in Raat scared the daylights of its audience. Especially when she looked at her victim with those contact lensed eyes and eerie smile.
Jasmine, Veerana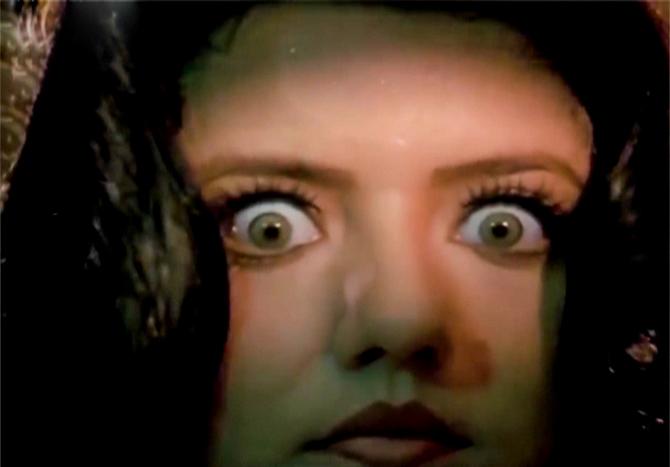 Ramsays B-horror aesthetic and Jasmine's stare to death glares go hand-in-hand in supplying Veerana with its cult scares.
Sadhana, Woh Kaun Thi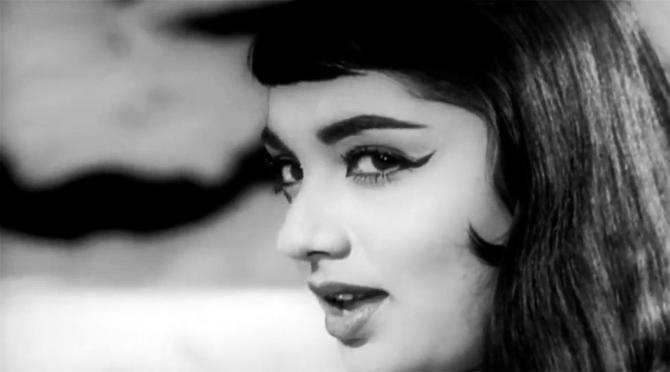 Woh Kaun Thi is more mystery than horror but few can startle like Sadhana's Mujhe khoon pasand hai-claiming woman-in-white on a lonely, rainy night.
Vyjayanthimala, Madhumati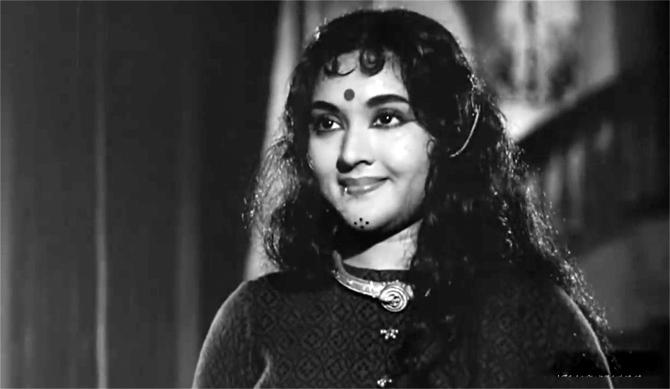 Between romance and reincarnations, Bimal Roy's black and white classic throws an unforgettable twist in Vyjayanthimala's ghostly re-emergence, which would later inspire Farah Khan's dramatic climax in Om Shanti Om.
Madhubala, Mahal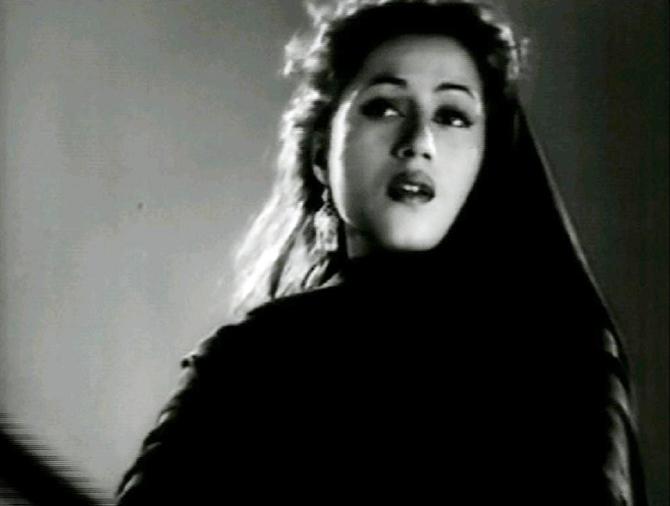 Mahal's puzzling mix of supernatural, suspense and reincarnation wouldn't be the same without Madhubala's ethereal beauty portraying a melancholic maiden of a desolate mahal.