Aamir Khan steps into Tom Hanks's shoes. Think it's a good fit?
Tom Hanks may be the only actor who could have played the role, wrote the late legendary film critic Roger Ebert after watching Forest Gump in 1994.
25 years late, it's still hard to imagine any other actor balancing the character's child-like worldview and heartrending sentimentality like Hanks did.
Bollywood doesn't think so.
Ready or not, Aamir Khan is all set to star in its official remake called Lal Singh Chaddha.
Winner of six Academy Awards in the Year of Pulp Fiction and The Shawshank Redemption, the original directed by Robert Zemeckis chronicles the sometimes maudlin, sometimes fanciful journey of its 75 IQed titular protagonist from boy to man.
After playing a thug, a wrestler, an alien and Ranveer Singh's pug-faced pet, Bollywood's resident perfectionist is ready to invite comparisons with one of the most adored actors in the world: Tom Hanks.
Often called India's own Tom Hanks (there's even a Facebook page of that name), Aamir in Lal Singh Chaddha will be the real test.
Sukanya Verma tries to visualise him as Forrest Gump, with help from Designer Satish Bodas.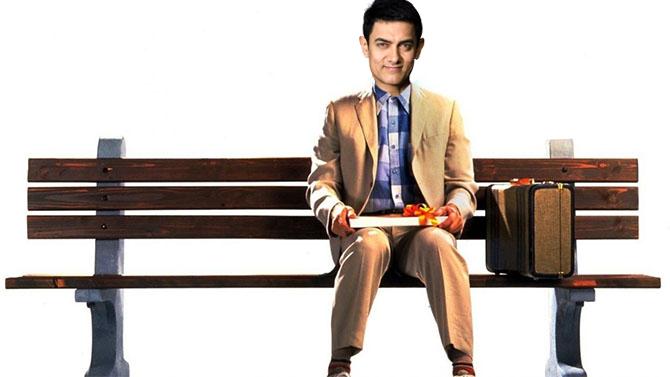 Tom Hanks was 38 years old when he played Forrest Gump. Aamir just turned 54.
But age is no problem for the Bollywood superstar, who has passed off as a school kid in his late 20s and college student in his 40s.
Time to inject some youth serum in that box of chocolates, Mr Chaddha.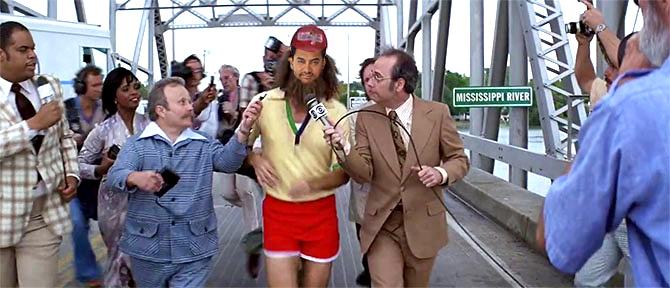 Forrest Gump involves a LOT of running. And a loooong beard.
Aamir Khan has some experience in both.
Remember the time he was chased by mob after mob in PK?
Or that fake beard he wore as the elderly tongawalla hoodwinking Salman Khan in Andaz Apna Apna?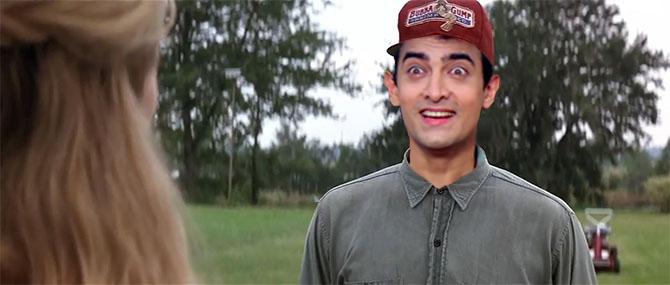 Hanks wore a bright red Bubba Gump Shrimp Co cap as a tribute to his wartime pal and his shrimp business dreams.
Aamir's sported some iconic ones in his several decades career -- the Captain cap in Dil Hai Ki Manta Nahin, a black one with a metal logo in Rangeela, another in Ghulam.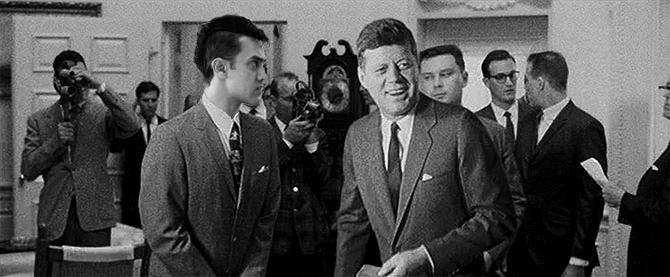 Quite a few jaws dropped when Hanks shook hands with US President John F Kennedy at the sheer incredulity of it.
'I gotta pee,' we believe are Gump's exact words as he famously excused himself from JFK's presence.
Forrest Gump grabbed a well-deserved Oscar for visual effects in a scene that has inspired many knockoffs since.
Now picture Aamir's susu break around a politician of the past. Real question is: Congress or BJP?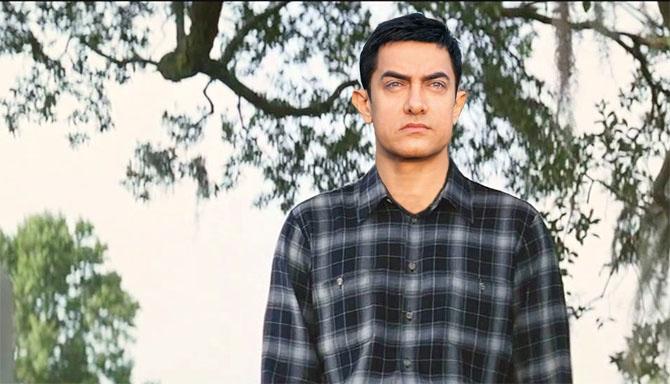 He cries on big screen. He cries on small screen. He cries at a colleague's preview screenings. He cries at media interactions.
Aamir Khan is all for tears. Forrest Gump (spoiler alert: His best friend dies, his mum dies, his wife dies) is full of tears.
Lal Singh Chaddha is tailor-made for Bollywood's best-known crybaby.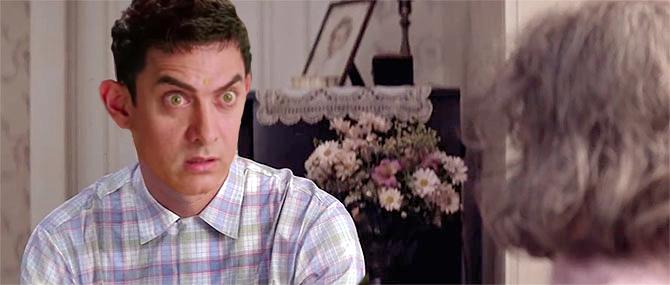 Quite a few Bollywood movies are Tom Hanks rip-offs.
Big inspired Chandra Mukhi, Phir Milenge had shades of Philadelphia, Bunty Aur Babli's third act is Catch Me If You Can, Na Tum Jaan Na Hum is channeling You've Got Mail and Kuch Kuch Hota Hai could well be an ode to Sleepless in Seattle.
Not to forget Salman Khan's role in Tubelight bore strong Forrest Gump influences.
Can Aamir do better?
Well, that disaster called Thugs of Hindostan is still fresh in our memories.
But as Gump's Mama always said, 'You've got to put the past behind you before you can move on.'
Do you think Aamir will make a good Forrest Gump? VOTE!