Feeling the heat and tension of the pandemic? Fikar not!
There's nothing as effective as a good, happy, positive film to launch you into the orbit of optimism.
Subhash K Jha picks three films that cannot fail to make you smile during these difficult times.
Gol Maal (1979)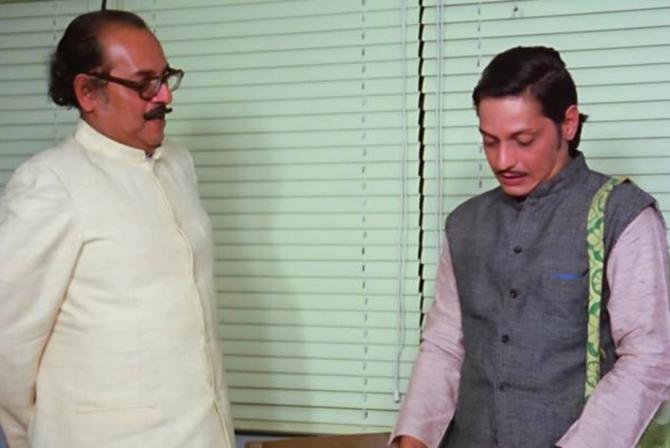 Hrishida's Gol Maal is a study of an imagined double identity.
Amol Palekar handles the complexities of the comedy of errors with elan eschewing over-statement.
He is Ramprasad Dashrathprasad Sharma, a closet-musician struggling to find a 9-5 job in the tumultuous post-Emergency Mumbai of the 1970s.
Enter the disciplinarian Bhawani Shankar (Utpal Dutt) who has a job for him, but also an autocratic attitude to anything that's frivolous or fun-filled.
To Bhawani Shankar, any young man who has shaved off his moustache is not serious about life.
In a fit of desperation, Ram pastes a mouche on his upper lip, dons a kurta borrowed from Asrani's wardrobe (that's a long story) and poses as a sedate, God-fearing, regimented office junkie.
It's hard to imagine the film without Utpal bossing over the timid Amol in a way that would, in today's workspace, be defined as harassment.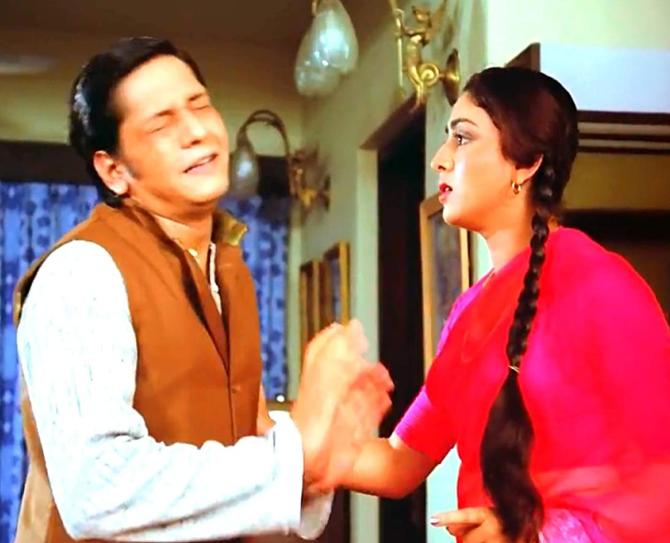 Both Utpal and Amol shared a very special rapport with Hrishida.
They both did five films each with the director. But none was as successful as Gol Maal.
To what do we attribute the enduring appeal of this comedy of mistaken identity? It's partly to do with the idea of wish-fulfilment through a doppelganger.
As a child, we often invent an imaginary 'other' for ourselves who does all the things that we are forbidden from doing.
Hrishida played on that childhood fantasy.
There was a child within him waiting to have fun as soon as the churlish disciplinarian stopped looking. And Amol Palekar, the non-mustachioed Laxmanprasad urf Lucky, played that child.
Rangeela (1980)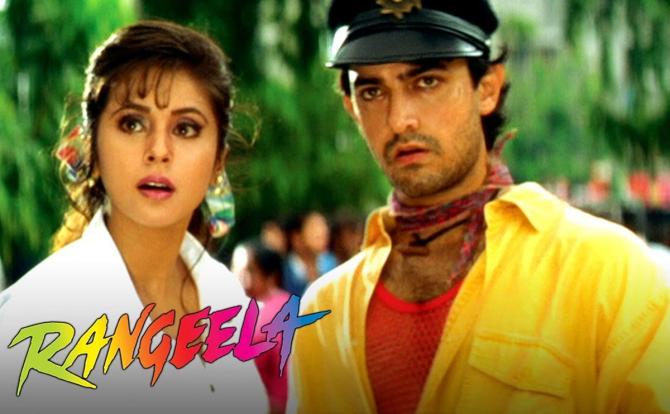 Playing the middle-class Mumbai girl Mili (the protagonist's name was director Ram Gopal Varma's sly tribute to Hrishikesh Mukherjee), Urmila rocked the box office and shook up every definition of how the conventional heroine conducted herself on screen.
Bindaas is the word that comes to mind when describing Urmila in Rangeela.
Gyrating sensuously to A R Rahman's seductive music, Urmila scorched the screen, setting the audiences's collective libidos on fire.
The plot was a cleverly cloaked fairytale.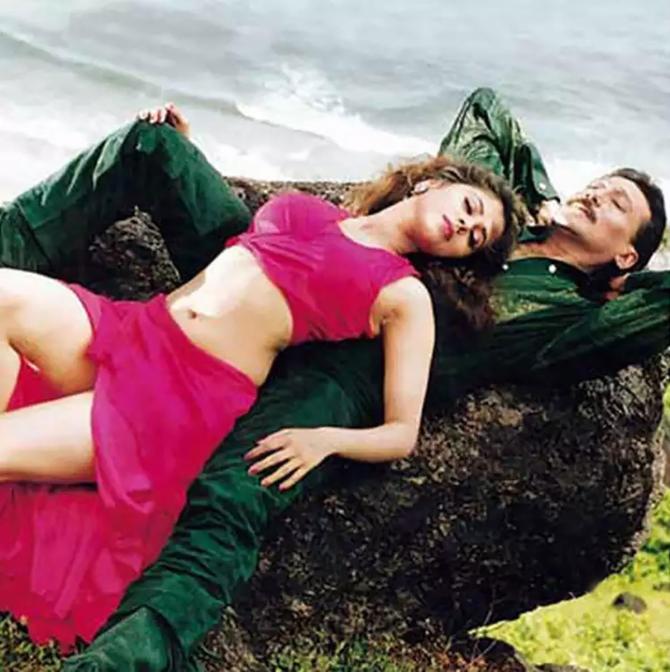 Girl dreams of stardom, is the secret love of street hoodlum Munna (Aamir Khan) but is swept off her feet by the nation's heart-throb, Raj Kamal (Jackie Shroff, playing an amalgamation of Rajesh Khanna and Kamal Haasan).
The film was fresh, sassy and unselfconsciously and unabashedly dreamlike in choreography, mood and tempo.
Mili's life at home is portrayed with a lightness of touch that Ram Gopal Varma never seemed to achieve in his subsequent films.
In fact, RGV's cinema leaned progressively towards dark, blood-soaked themes of gangsterism. Why doesn't he return to the rarefied realm of Rangeela?
Pyaar Ka Punchnaama 2 (2015)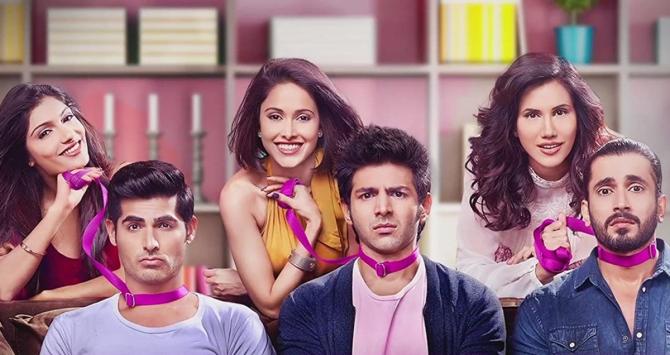 The sequel to the 2011 sleeper hit is not just a bolder, more provocative version of the first part.
It's a lot sexier and smarter.
A chirpy chutzpah cuts through the sharply written narrative, creating a credible and disturbing argument against urban relationships of convenience.
The way writer-director Luv Ranjan shows his three heroes being exploited by their girlfriends may seem extreme.
But the film is not saying every woman is a schemer. It's only asking for a fair reading of gender dynamics.
Men do get caught in situations where they must compromise with everything, from their ego to their bank balance.
They do suffer and bleed, you know. And, yes, they get raped too. Though, in this film, it isn't done literally.
So here's the lovers's dilemma.
Anshul's new love interest (Nushrrat Bharuccha, playing the thankless role of the airheaded deceiver with squeaky sincerity) insists on hanging around with her best friends 24/7.
She even has her male best friend sleep with her in her bedroom while her boyfriend looks on helplessly.
So when Kartik Aaryan as Anshul asks on behalf of all men who have to deal with their significant other's male BFF (ask Shah Rukh Khan, whose wife Madhuri Dixit in Hum Tumhare Hain Sanam insisted on best friend Salman Khan hanging around constantly) why it is okay for women to have male best friends and not okay for men to have female best friends, he puts forward a valid point.
Luv Ranjan's romp into the confusing mind of women mines into areas of everyday gender interaction with an insider's knowledge of how manipulative and lopsided relationships can get in a competitive society.
Kartik's comic timing is impeccable.
I want to see him doing the great Fahadh Faasil's role in the 2011 Malayalam hit Njan Prakashan where Fahadh played a dreamer schemer who cons his way through people's emotions.
TELL US WHAT YOUR FEEL-GOOD FILMS ARE IN THE MESSAGE BOARD BELOW!
Feature Presentation: Rajesh Alva/Rediff.com