Want to try something different?
Sukanya Verma looks up the pages of Bollywood to give you amazing bindi styles.
'Bindiya chamkegi, choodi khankegi. Teri neend ude te ud jaaye,' Mumtaz insisted in Do Raaste.
'Meri bindiya teri nindiya na uda de toh kehna,' assured Sridevi in Lamhe.
'Tere maathe lage hain yun jaise chanda taara,' Amitabh Bachchan noticed in Abhimaan.
The alluring bindi is an essential element of the Indian shringar and Bollywood poetry.
Its striking presence on the leading lady's forehead has prompted many a sleepless nights and pulsating hearts.
And its incredible variety leaves them spoilt for choice.
Sukanya Verma tells you how to be a bindi bombshell like these famous Bollywood stunners.
Madhuri Dixit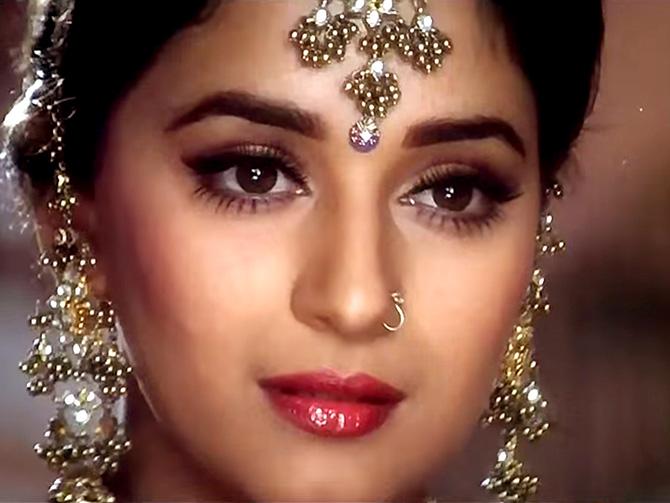 A sparkling touch is all it takes to turn the million-dollar smile diva into a picture of va-va-voom.
Bottom-line: From Madhuri to Madonna, no one can resist it.
Aishwarya Rai Bachchan
Dainty symbols of a bindi make the ultimate exotic statement. Maybe Ash could take it to Cannes next year?
Kajol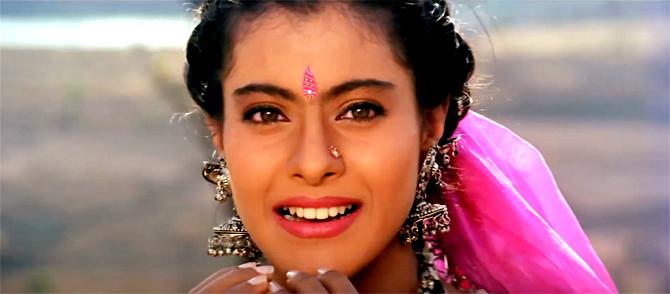 Perfectly matching bindis are a must for the colour-coordination obsessed.
Waheeda Rehman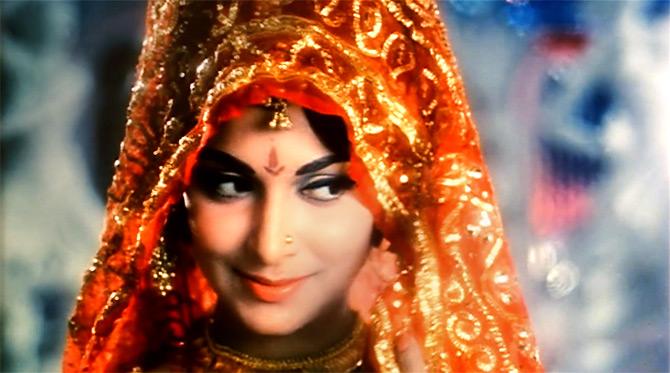 A diya-inspired design is befitting of the star's Chaudhvin Ka Chand splendour.
Karisma Kapoor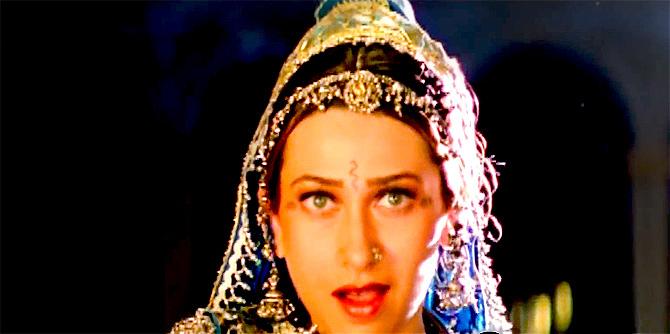 The slithering snake pattern keeps making a comeback every single decade.
Sharmila Tagore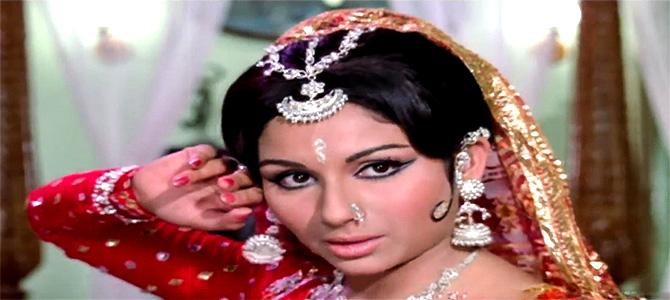 Find a silver lining, the Bollywood way.
Vyjayanthimala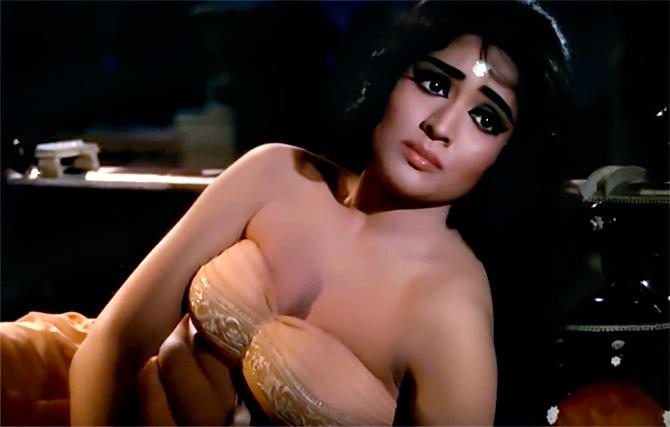 Sometimes bindi is all the bling one needs.
Tabu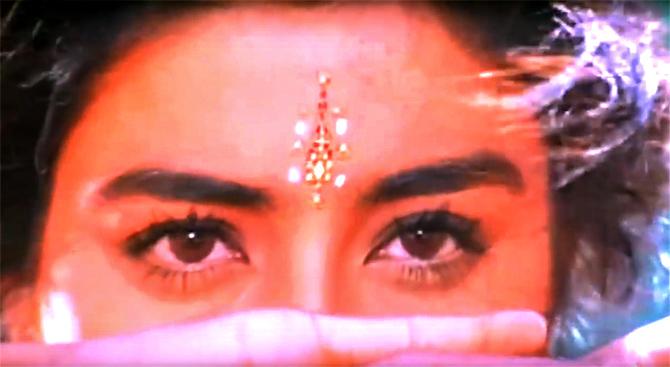 Never underestimate the attention-seeking prowess of the bold, beautiful bindi.
Mumtaz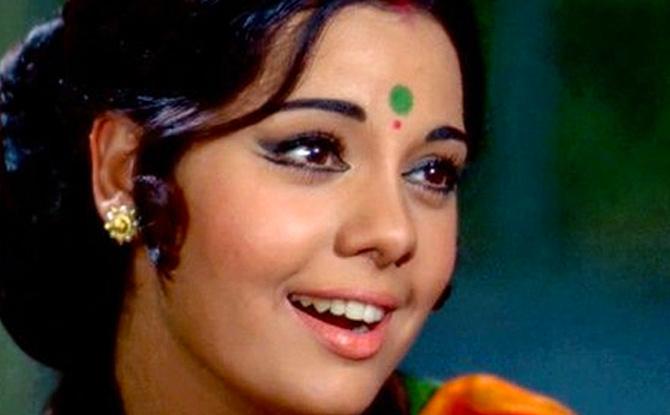 A pop of colour or two can do wonders for one's look and mood.
Deepika Padukone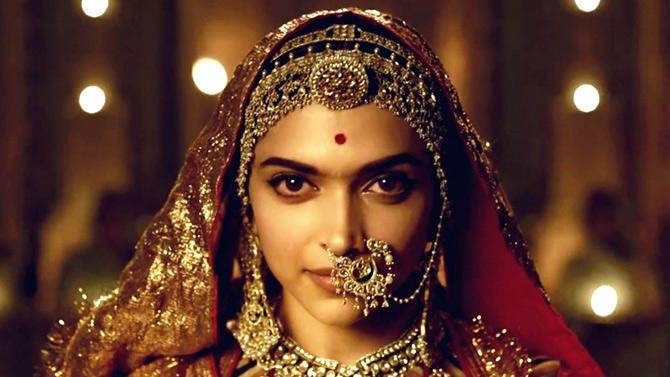 The classic red bindi worn a bit higher than usual is sure to bring out that old world elegance.
Bipasha Basu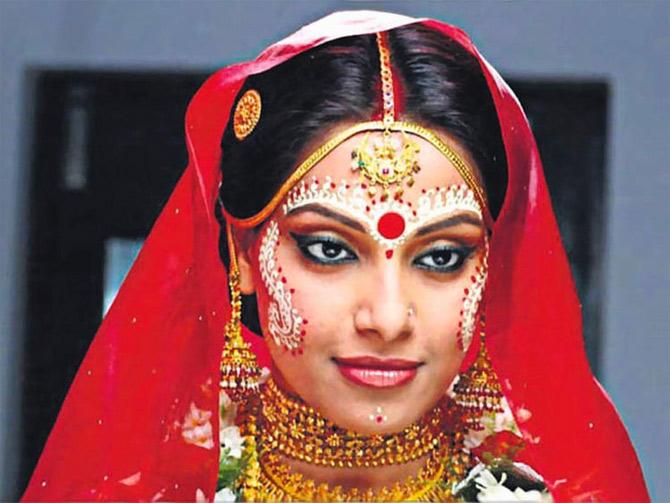 A dream Bengali bride on screen and off it, Bips demonstrates the glamour of the traditional kumkum bindi.
Priyanka Chopra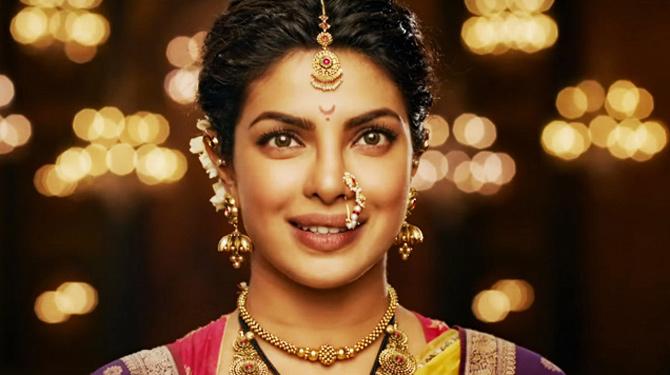 All hail the Maharashtrian mulgi and her gorgeous chandrakor.
Sridevi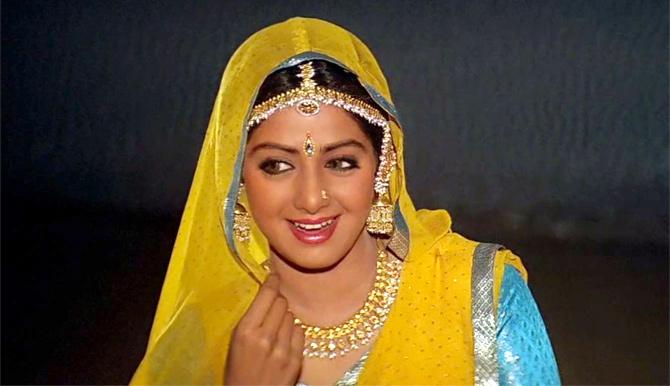 Royalty and flamboyance combine richly in super Sri's super embellished style.
Hema Malini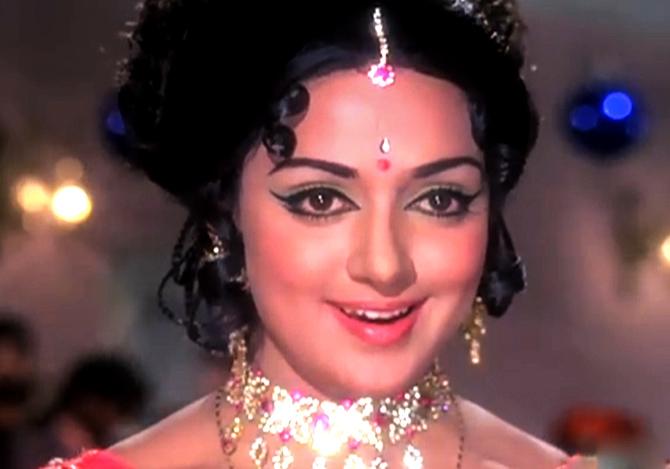 Double roles, double bindis, the Sholay superstar has done it all.
Divya Bharti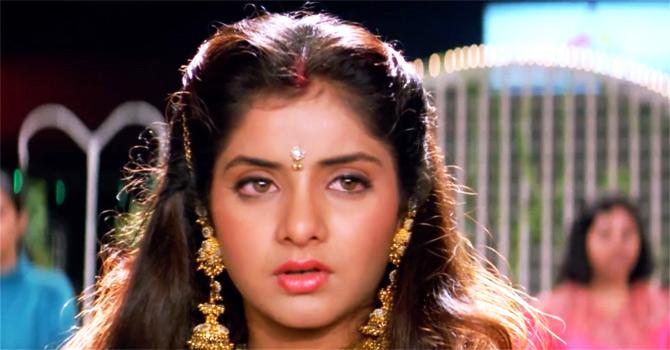 Beads and crystals bindi know a secret or two about how to be the life of a party.
Kareena Kapoor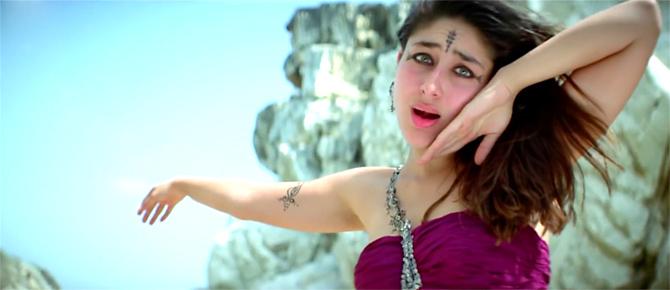 Kareena's kohl-lined artwork inspires all kinds of sexy, smouldering and stylish.
Shabana Azmi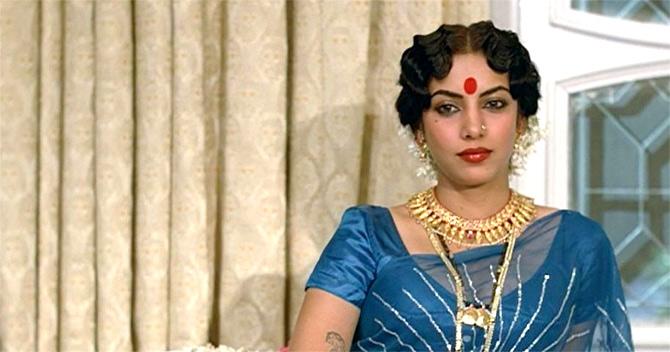 The XL bindi is sure to grab eyeballs. Make sure you have a forehead like Shabana Azmi's to pull it off.
Rani Mukerji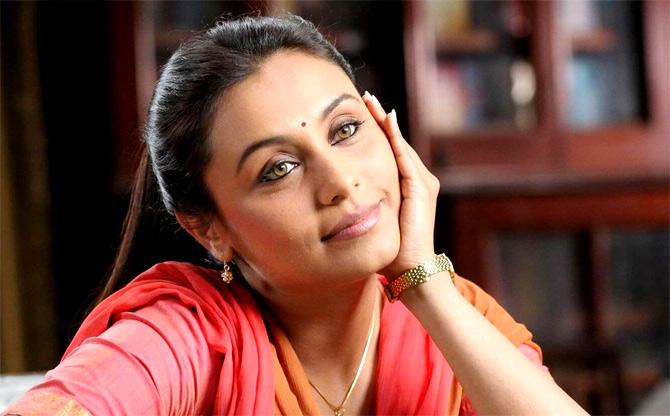 Not much for spectacle? A spot will do just fine.
Sonakshi Sinha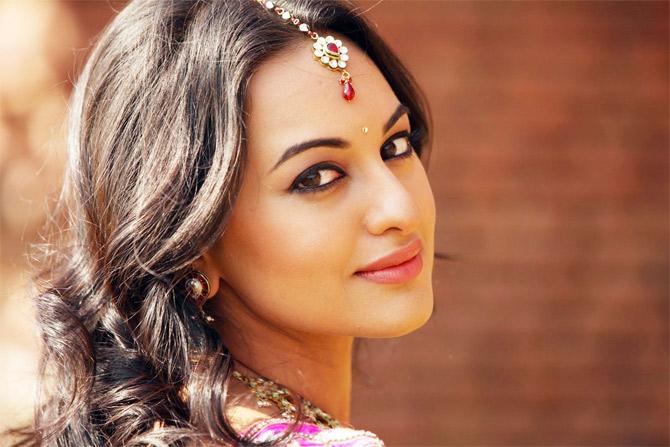 A sparkly one is even better when going for a fabulous but fuss-free impression.