Children need constant attention and care.
But most importantly all forms of wisdom must be conveyed in the language of fun and games.
Ever the entertainer, Bollywood has mastered the art of keeping its youngest audience engaged through songs and shenanigans.
Sukanya Verma lists some memorable instances of them entertaining kids over the years.
Taare Zameen Par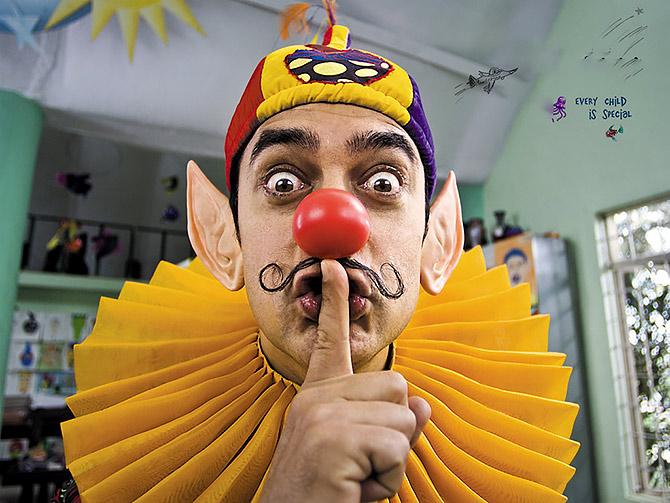 Aamir Khan's clown act and Bum Bum Bole dance is an instant ice breaker that not only makes him an instant favourite of his students but also learning loads of fun.
Mr Natwarlal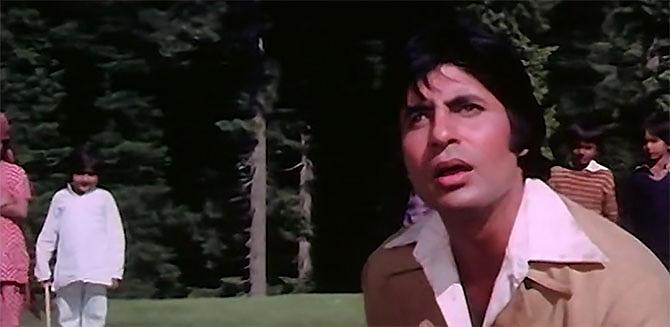 Amitabh Bachchan's energetic adventures around a 'jungle ka sher' may end on a tragic note.
His storytelling skills in Mere Paas Aao though spread anything but gloom.
Bajrangi Bhaijaan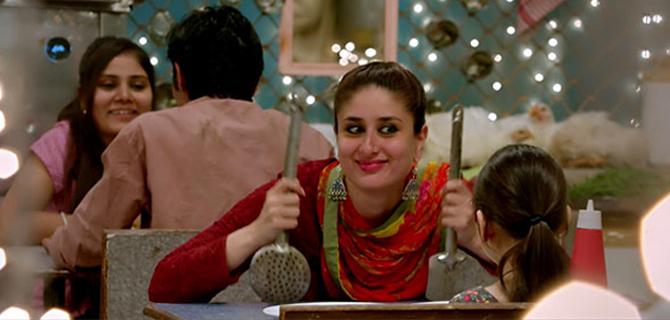 Kareena Kapoor and Salman Khan are glad to make a fool of themselves around The Chicken Song in Bajrangi Bhaijaan so long the little lost stranger amidst them is happy and smiling again.
Kuch Kuch Hota Hai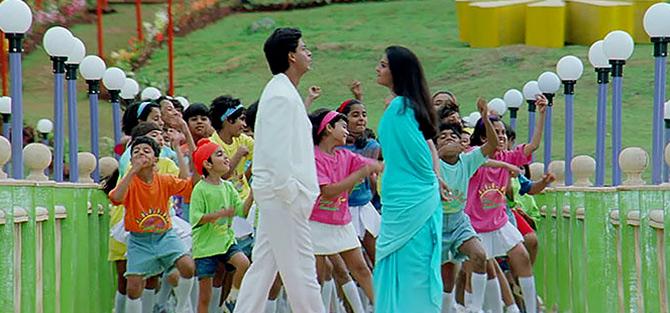 Shah Rukh Khan and Kajol romantically reconnecting over basketball and dumb charades at a kid's camp keeps the bacha party sufficiently cheerful and curious in Karan Johar's debut movie.
Andaz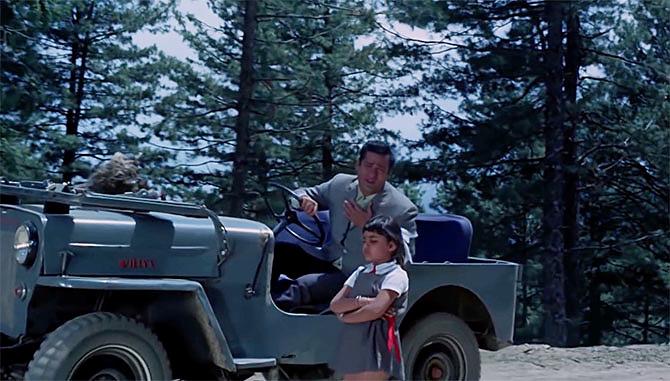 Shammi Kapoor keeps his little moppet appeased and amused through a series of Bazaar misadventures in the delightful Re Mama Re Mama Re.
Aashirwad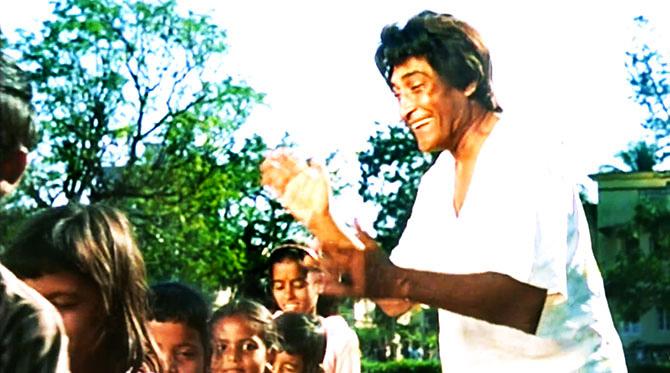 The kids in the park never had it so good what with Ashok Kumar taking them on a joyride and showing off his breathless rapping skills in his unfaltering, unstoppable recital of Rail Gadi Chuk Chuk.
Sadhu Aur Shaitan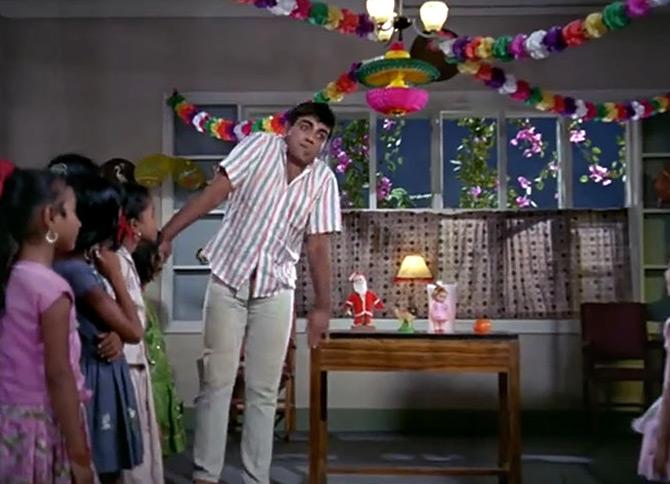 Trust Mehmood to keep it merry as he does his signature goofy dance around a bunch of kids in A for Apple B for Baby while they learn the A to Z of masti.
Half Ticket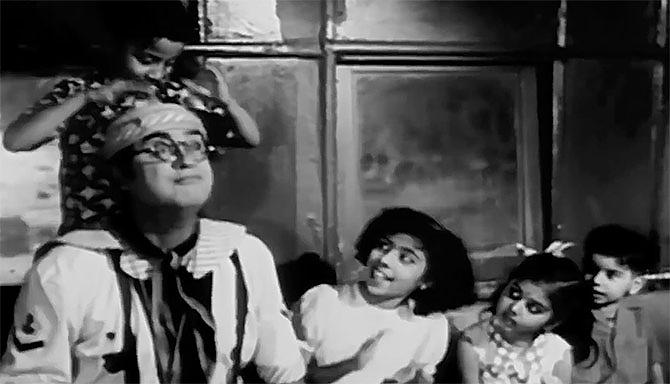 If you can't beat them, join them is Kishore Kumar's approach in Half Ticket where his boyish disguise endears him to a bunch of tots while they collectively chant Cheel Cheel Chilake Kajri Sunaye.
Chirag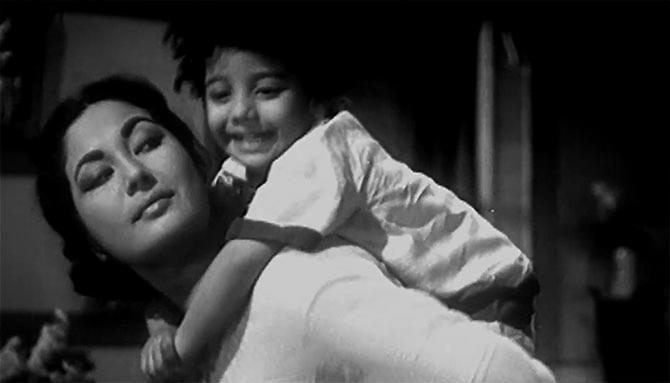 Who wouldn't want to piggyback on Meena Kumari when she offers to tell the most adventurous story of a king and his brave steed in Chal Mere Ghode Tik Tik?
Arjun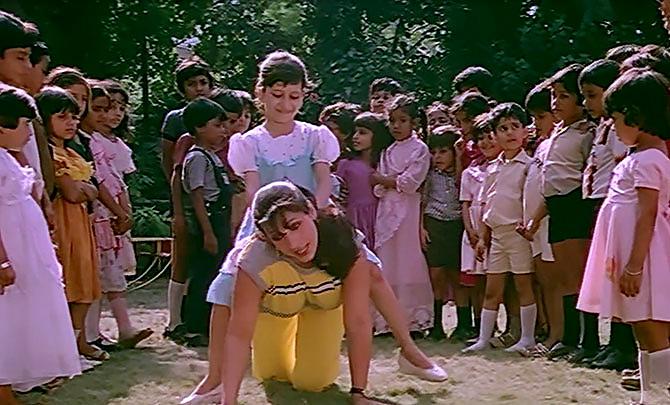 Munni, Pappu and Chunmun are at the receiving end of Dimple Kapadia's clever, charming riddles in a breezy, picnic track of Arjun.
Andha Kanoon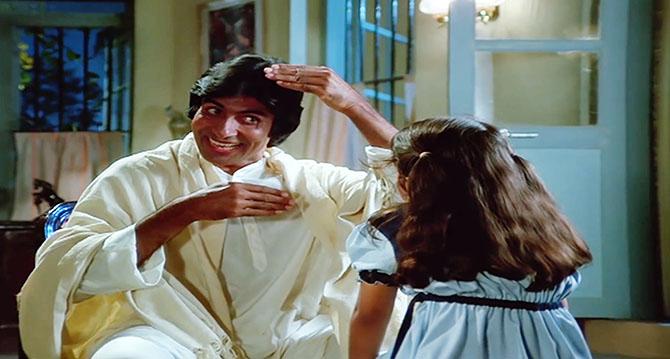 Some valuable life lessons are imparted as Bachchan makes faces and teaches his onscreen cry-baby the trick to Rote Rote Hasna Haste Haste Rona.
Sparsh
Shabana Azmi's droll storytelling are for everyone to enjoy as narrates the tragicomic tale of a kid called Harpapadlal Khatmalsingh Pudiyamal Heengamal Thengaprasad OR why parents should not keep such long names for their children.
Mili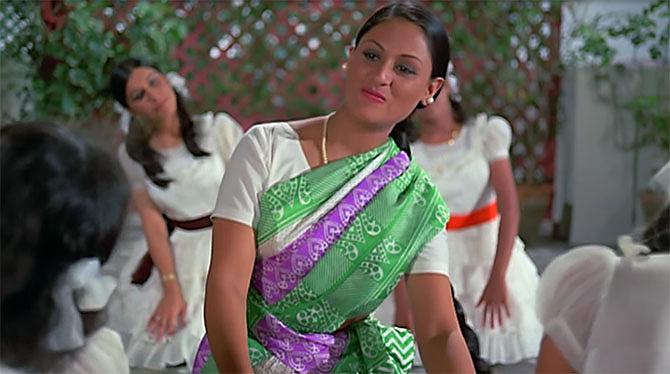 Jaya Bachchan embodies the adorable 'building didi' entertaining and inspiring her knee-high neighbours to act and dance in the vibrant Maine Kahan Phoolon So.
Asli Naqli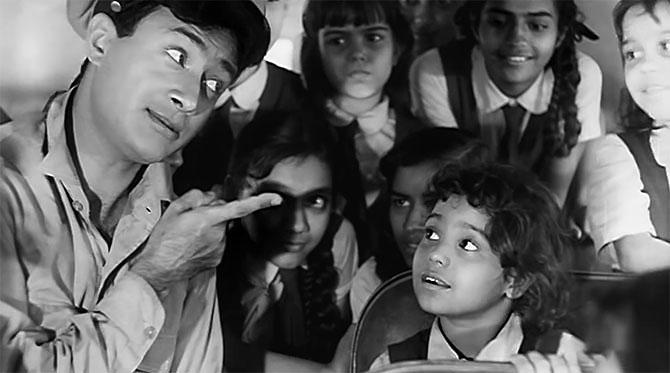 Dev Anand's charm on the young ones is equally effective and he demonstrates it in full strength going all out to turn a young lady's frown into a smile in Gori Zara Hasde Tu.
Ab Dilli Door Nahin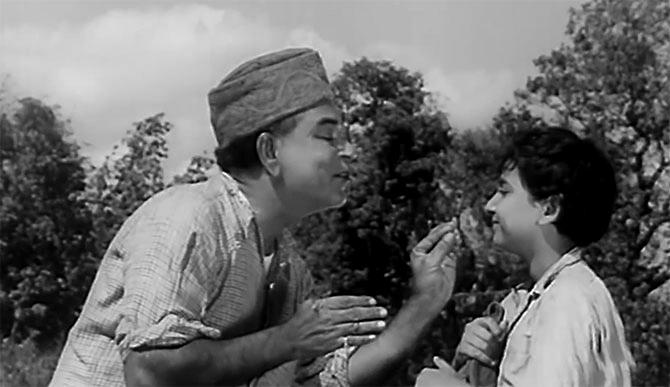 The rhyme and rhythm of Chun Chun Karti Aayi Chidiya and all its playful evocations around a bunch of animals with a touch of lively animation thrown in is guaranteed to pacify the kid in the movie as well as outside it.