'What an artiste!'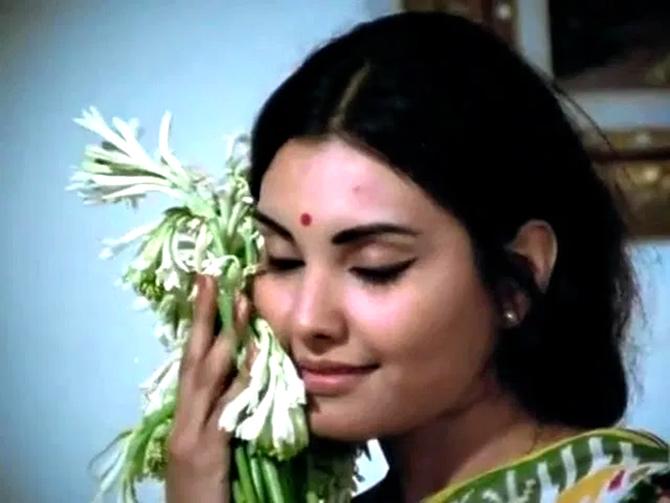 We would probably not have known about poet-lyricist Yogesh Gaur's passing had Lata Mangeshkar not tweeted about it.
Among the most articulate lyricists of Hindi cinema, Yogesh was the quietest.
Though he formed an immensely productive partnership with composer Salil Chowdhary, and this togetherness yielded some of Hindi cinema's most moving songs in Hrishikesh Mukherjee's Anand, Yogeshji never got his due in the Mumbai film industry.
Yogeshji's most enduring and endearing partnership was with Director Basu Chatterjee.
He wrote lyrics for Basuda's Rajnigandha, Chotisi Baat, Manzil, Pasand, Apni Apni, Baaton Baaton Mein, Priyatam, Uss Paar, Laakhon Mein Ek, Apne Paraye, Shaukeen and Jeena Yahan.
Lataji remembers Yogeshji's poetry with great fondness.
"Some of my most cherished songs were written by Yogeshji," the legend tells Subhash K Jha.
"He was such a quiet genius. His words were taken from normal conversation and yet so poetic. My songs Rajnigandha Phool Tumhare and Na Jaane Kyon Hota Hai Yun Zindagi Ke Saath from the Rajnigandha and Chotisi Baat are popular to this day," she says.
"But there are other lesser known songs that Yogeshji wrote for me that were equally beautiful, like Raaton Ke Saaye Ghane in Annadata, Madhbhari Yeh Hawayen in Anokha Daan, Tumne Diya Piya Sab Kuch Mujhko Pani Preet Dayake in Uss Paar. These are among my most beautifully written songs," Lataji adds.
"But my favourite lyrics by Yogeshji is Kahin Door Jab Din Dhal Jaye (sung by Mukesh in Anand)."
Hrishikesh Mukherjee, in whose Mili Yogeshji wrote two of his finest songs -- Badi Sooni Sooni Hai Zindagi and Aaye Tum Yaad Mujhe Gaane Lagi Har Dhadkan -- had thought the poet was shortchanged by the Mumbai film industry.
"Yogesh and I did Anand and Mili and he wrote so beautifully in both the films. Do you know Zindagi Kaisi Hai Paheli was to be played in the background for the opening credits in Anand?" Hrishida revealed.
"It was Rajesh Khanna who insisted on singing it on screen. He felt we were wasting a beautiful song in the background. And he was right!" Hrishida had told me in an interview years ago.
"I wish I had worked more with Yogesh. But you know how it is in this industry. One forms comfortable partnerships and misses the opportunity to work with some great talent in the process," the legendary director added.
"Madan Mohan is a such a great composer, but I worked only once (in Bawarchi) with him," Hrishida had said regretfully.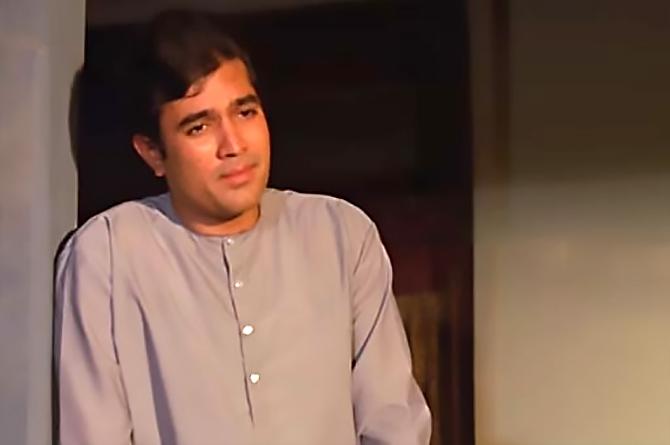 Many feel Yogeshji's lyrics were best sung by Mukesh, and the latter's son Nitin Mukesh still feels indebted.
"Such a sad loss. Yogeshji was the perfect gentleman and so soft-spoken. What an artiste! In all humility, I'd like to mention three of my favourite songs of Papa where the lyrics played the most important part in the beauty of the song," Nitin says.
"These songs were Kahin Dur Jab Din Dhal Jaye in Anand, Kai Baar Yuhi Dekha Hai Yeh Jo Mann Ki Seema in Chotisi Baat and Nain Hamare Saanjh Sakare in Annadata," highlights Nitin.
"Although Yogeshji was junior to Papa, Papa had great regard for Yogeshji's work and was always happy to sing his poetry. Amongst the great lyric writers of his times, Yogeshji was considered very special by Papa," recalls Nitin.
"Papa won the National Award for Kaee Baar Yuhi Dekha Hai, which Yogeshji wrote. My favourite song is Yogeshji's Nain Hamare Saanjh, Sakaare Dekhe Lahkhon Sapne, Sapne Kabhi Sach Honge Ya Nahin Koi Jaane Na Koi Jaane Na Yahan. Wah!"