Sleeping is just *one* of the pass-times, notes Sukanya Verma.
Bed, gym, car or plane, Bollywood stars will snap a picture any time, any place.
With the amount of traveling they do, it's not surprising how many of their click-worthy moments happen up in the air.
Some in-flight entertainment, Bollywood style:
When cute and crazy collide!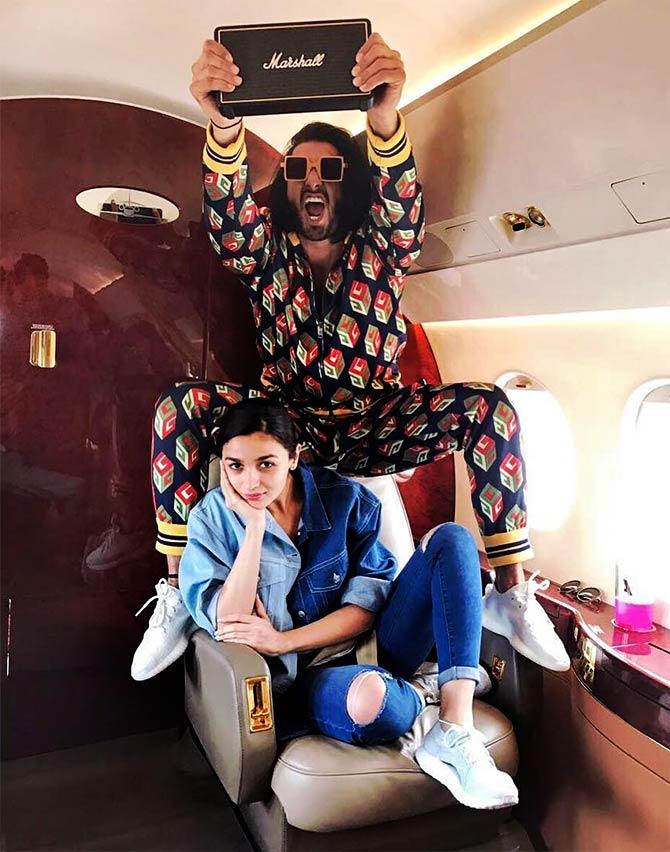 Can the talented Alia Bhatt match Ranveer Singh's wacky energy and loony vibe on screen? We'll know soon enough.
Their first movie together, Gully Boy, directed by Zoya Akhtar arrives in theatres in February.
Sleeping beauties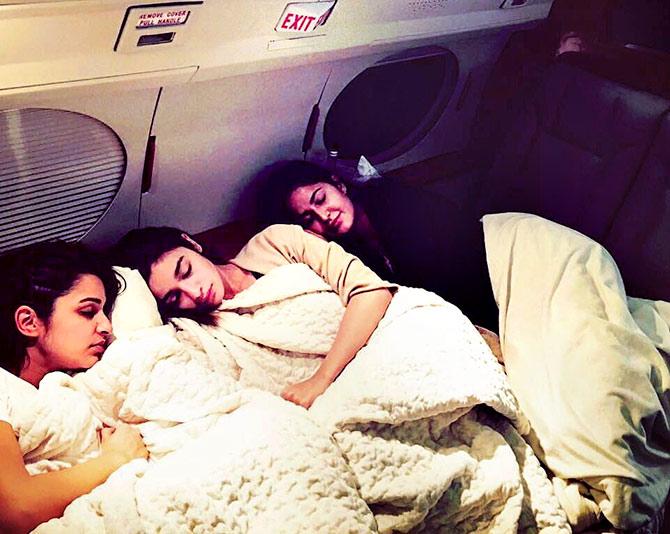 The sight of Parineeti Chopra, Alia Bhatt and Katrina Kaif's cozily napping next to each other, thousands of feet above air, is such a refreshing change from the catfight tales of yesteryear heroines.
Nap mode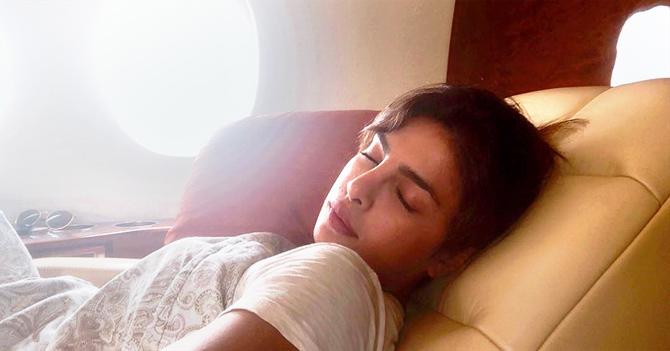 Priyanka Chopra catches up on her beauty sleep after a fun and fabulous holiday with brand new beau Nick Jonas in Goa.
Sunshine selfie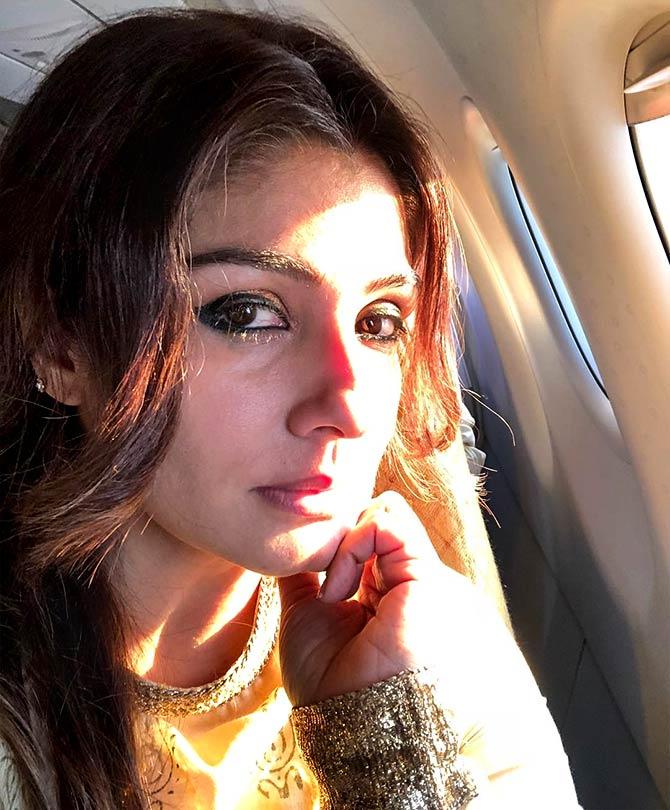 Find the perfect light for the perfect selfie like the Mast Mast Raveena Tandon.
Birds of a feather flock together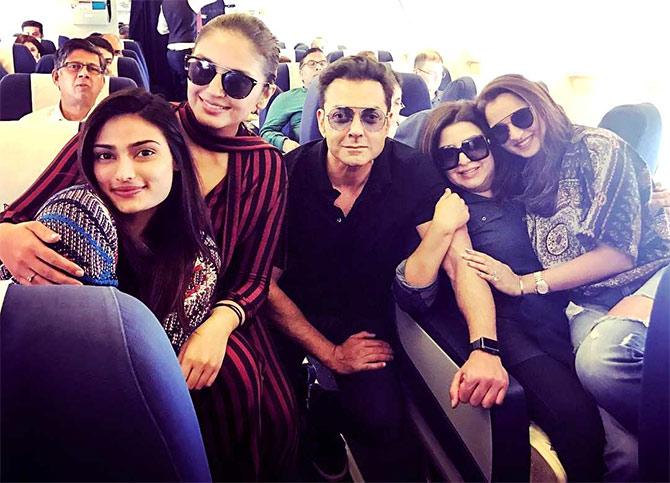 You'd almost mistake this for yet another Bollywood soiree if not for the backdrop of star-struck passengers.
Flying with the bachha party!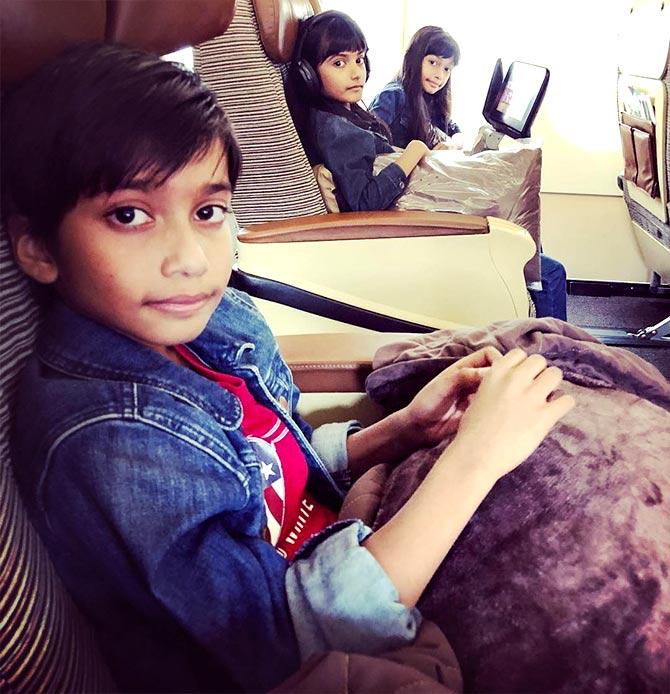 Farah Khan Kunder's brood -- Anya, Diva and Czar -- have fastened their seat belts and look all set to Zingaat in London with their super cool mommy.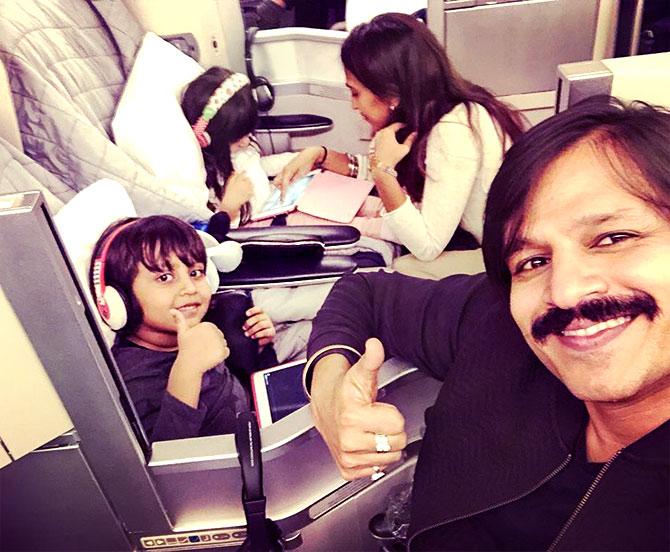 Ditto for Mr and Mrs Vivek Oberoi and their kids Vivaan and Ameyaa.
Zzzzz off!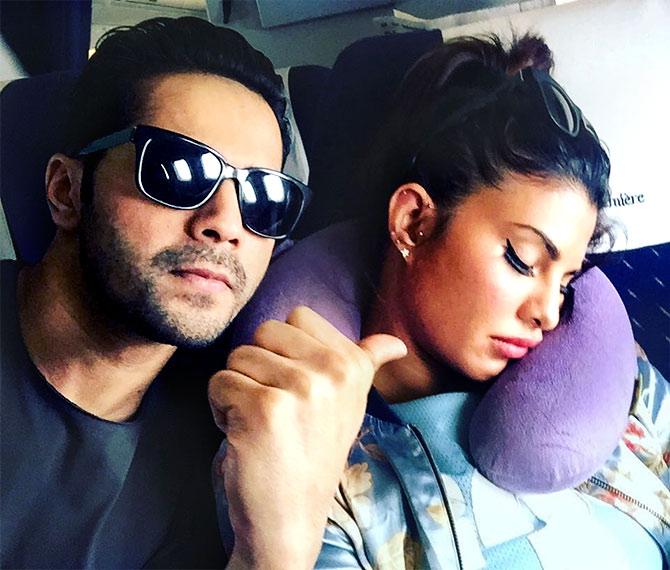 All promotion no siesta shows its effect on stars too.
Varun Dhawan seizes the opportunity to take a candid of his Judwaa 2 co-star Jacqueline Fernandez too deep in sleep to notice or care.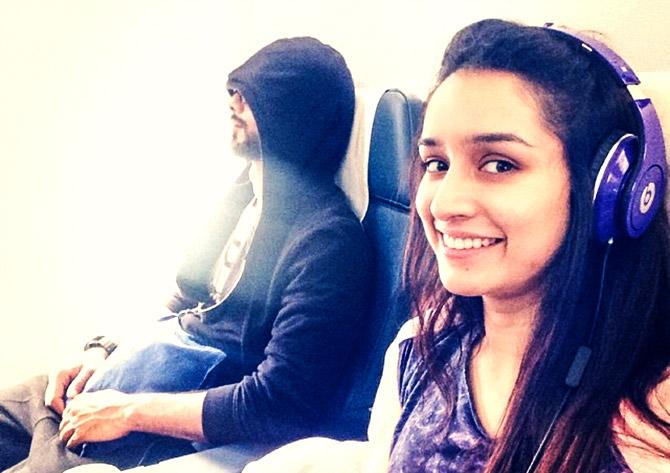 Shraddha Kapoor tries the same around her Haider hero, Shahid Kapoor.
Corridor selfies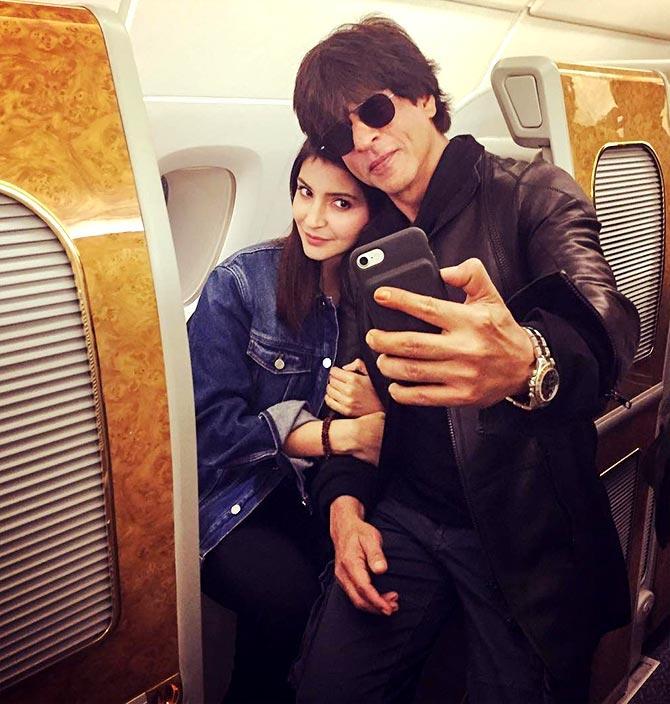 This is how colleagues Anushka Sharma and Shah Rukh Khan bide time once the seat belt signs are turned off.
High on work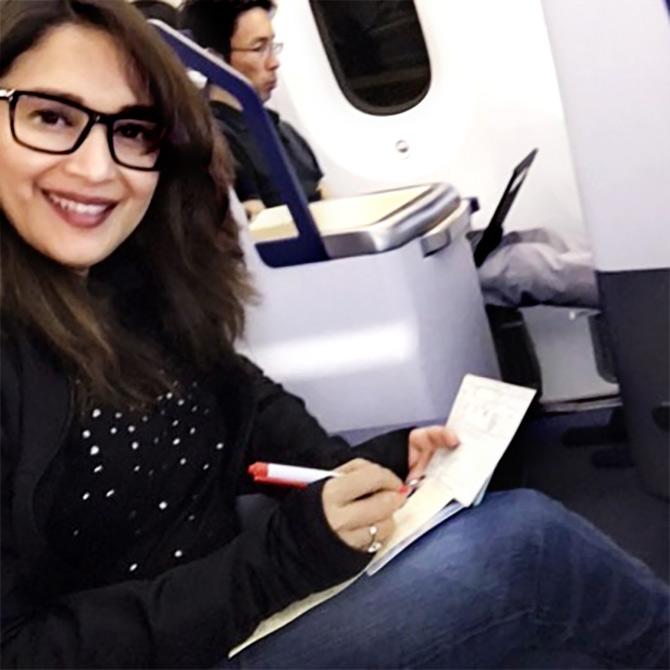 Perhaps the Dhak Dhak beauty has some more items to add in her bucket list while out and about between cities and countries.
Flying fad!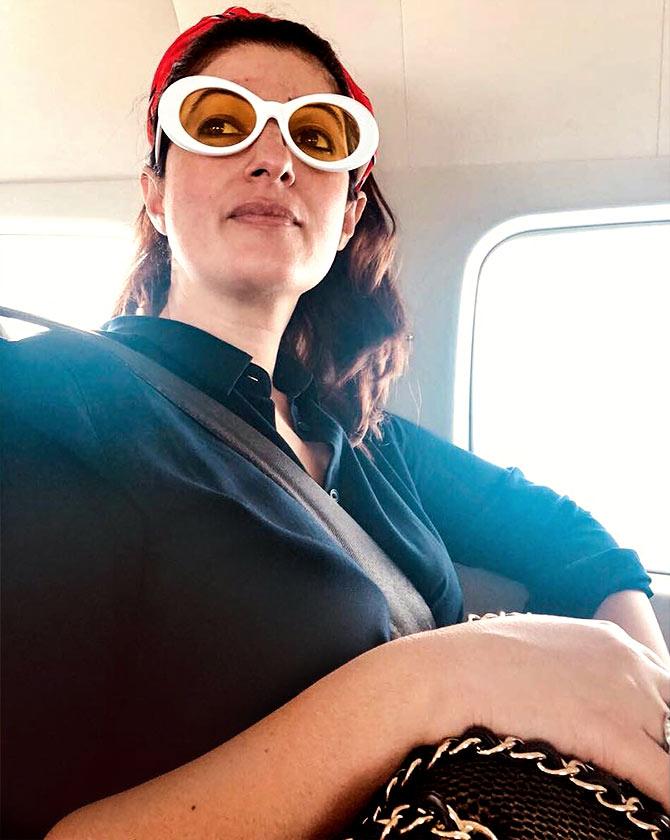 The fashion forward Twinkle Khanna's inflight look could give Generation Z a run for their money.
Of Big B & Business Class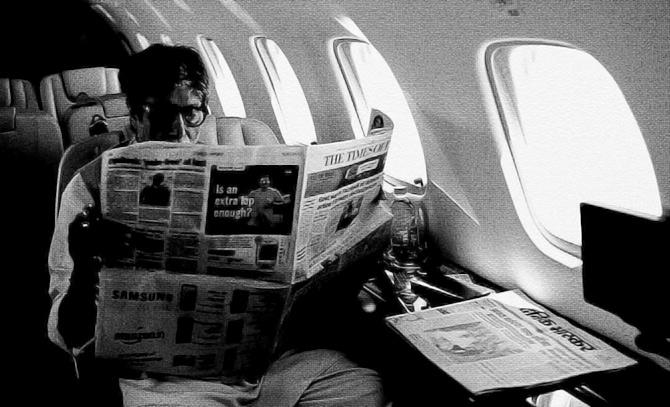 One of the biggest newsmakers in the country, Amitabh Bachchan catches up with what's going on in the country.
Jet. Set. Ouch.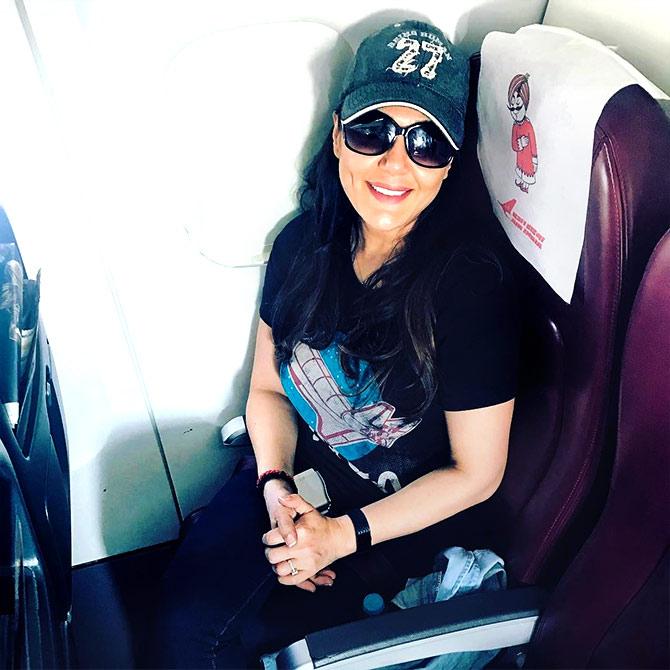 Now here's a visual we can relate to.
Preity Zinta gets a taste of last seat, last row discomfort. Her 'Ting' zing sure comes in handy.