At a time when many women were forbidden by their caste-conscious families from taking up acting assignments in an industry not deemed respectable, Phalke wanted to cast his wife as the female lead in Raja Harishchandra.
Chintan Girish Modi travels back in time.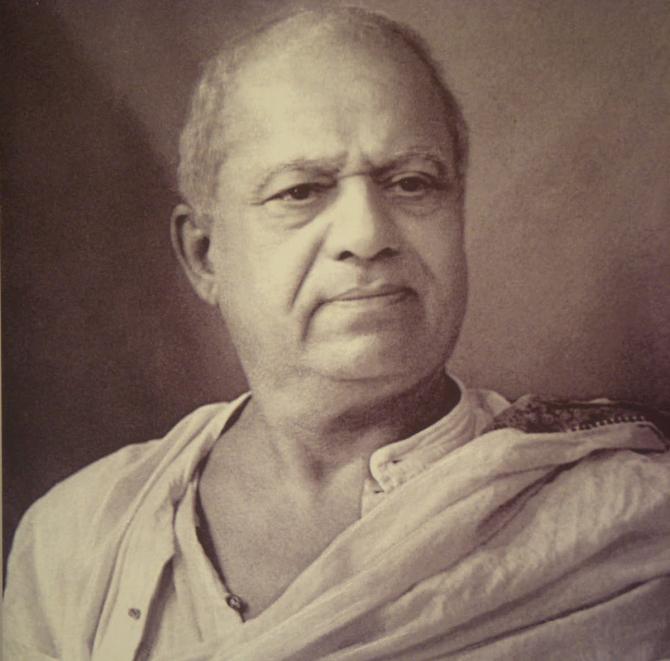 How did Dadasaheb Phalke come to be known as the Father of Indian Cinema?
What was so spectacular about his films that they are remembered today?
Why is India's highest award in the field of cinema named after this producer, director and screenwriter?
In order to answer these questions for Indians who are curious about the country's artistic heritage, the Government of India's Films Division hosted an online festival on April 29 and 30.
Coinciding with Phalke's 151st birth anniversary, five films paying tribute to his work were streamed on the Films Division's Website and YouTube channel.
Phalke was born on April 30, 1870, in the pilgrim town of Trimbak near Nashik in Maharashtra.
Though his official name was Dhundiraj Govind Phalke, he was addressed as Dadasaheb.
Gajanan Jagirdar's biopic A Dream Takes Wings (1972), shown at the festival, places Phalke's work in the context of how cinema evolved as a new medium captivating artists and audiences across national boundaries.
It documents the baby steps of India's film industry by emphasising what Phalke learnt from pioneers like Thomas Edison, Lumiere Brothers and George Melies.
Now forms of art and entertainment are often met with resistance; that was also the case with films.
Phalke adapted this so-called Western medium for Indian viewers.
Trained in art at Bombay's J J School of Art, and Baroda's Maharaja Sayajirao University, he drew on a vast treasure of mythological lore.
His directorial debut was Raja Harishchandra (1913).
Now a relic from the silent era, it is celebrated for being India's first full-length feature film.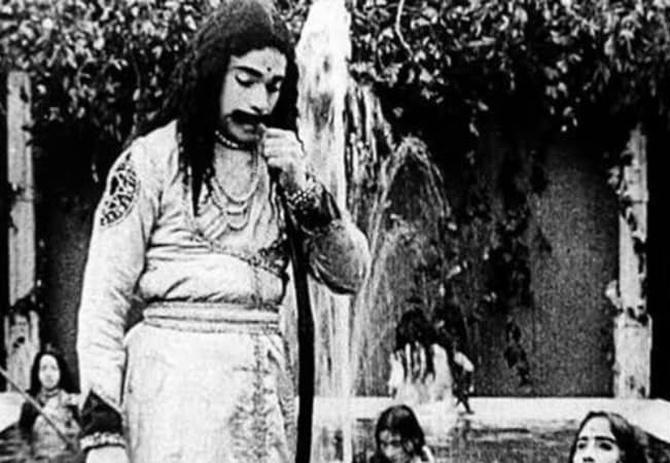 Kamal Swaroop's part-feature part-documentary film Rangbhoomi, showcased at the festival, records the formidable body of work that Phalke left behind -- 95 feature films and 26 short films.
Mohini Bhasmasur (1913), Satyavan Savitri (1914), Lanka Dahan (1917), Shri Krishna Janma (1918) and Kaliya Mardan (1919) are some of the most acclaimed ones.
The fact that Phalke's birthplace is famous for the Trimbakeshwar Shiva temple, one of the 12 Jyotirlingas, played an important role in determining the subjects of his storytelling.
In addition, Alice Guy-Blache's film The Life of Christ (1906) had a profound impact on him.
When Phalke saw Jesus on screen, he was so moved that he wanted to make films with plots revolving around events in the life of Krishna and Ram.
Ram Mohan's animation film The Pea Plant Legacy, which was also part of the festival, documents this formative influence in Phalke's life.
Phalke was so passionate that he went all the way to England to learn the craft of film-making from British director-screenwriter Cecil Hepworth.
On his return to India, he did not give up when people mocked him for having his head in the clouds and refused to invest in his dream projects.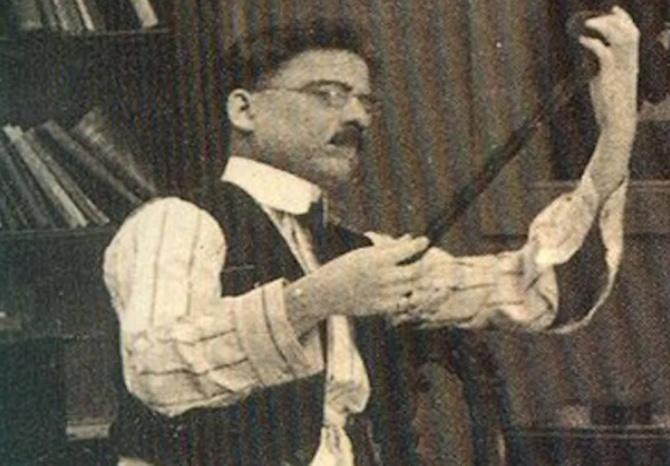 Where did he get this strength from?
Rupali Bhave and Sunayana Nair Kanjilal's book Lights... Camera... Action! The Life and Times of Dadasaheb Phalke (2016) reveals that his wife Saraswatibai sold her jewellery and other belongings to raise funds for Raja Harishchandra, to finance her husband's travel to England, and to purchase a camera and other equipment from Germany.
She was also his professional collaborator.
At a time when many women were forbidden by their caste-conscious families from taking up acting assignments in an industry not deemed respectable, Phalke wanted to cast his wife as the female lead in Raja Harishchandra.
She refused because she was already shouldering too many responsibilities.
Apart from taking care of nine children, and cooking for a film unit with approximately 60-70 people, she was working as an editor on her husband's films.
The Films Division's festival included two other films made by Kamal Swaroop -- Phalke Children (1994) and Tracing Phalke (2015).
The former is a tender account of Phalke's relationship with his children.
Incidentally, he managed to convince his daughter Mandakini to act in Krishna Janma and Kaliya Mardan.
However, on many other occasions, Phalke could not find the actors he wanted. He had to employ men to take up roles written for women.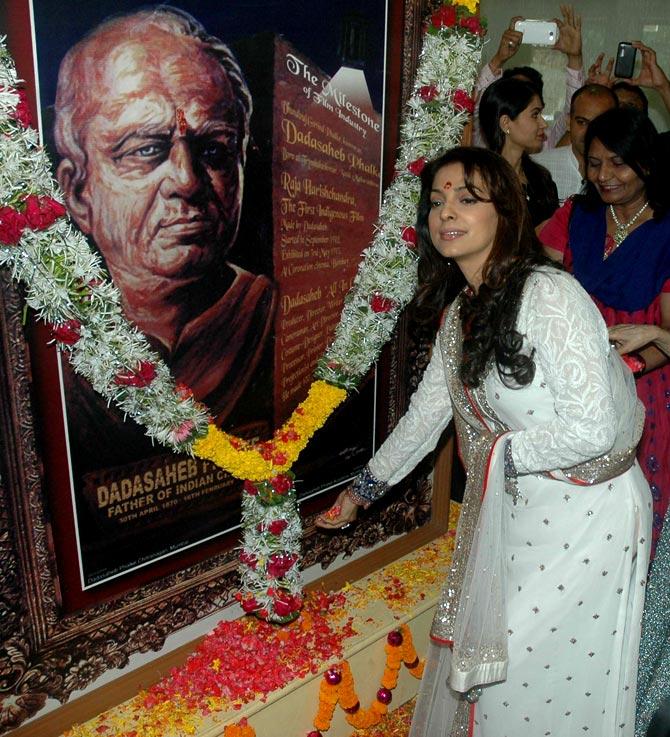 Phalke worked in Bombay, Baroda, Kolhapur, Pune and Varanasi.
Tracing Phalke is an attempt to capture slices from his life in each location.
This project was led by a team from the Film and Television Institute of India, travelling together and holding workshops with people in these cities.
Each workshop focused on telling stories from when Phalke lived there.
Rangbhoomi is about a quieter phase in Phalke's life. He moved to Varanasi after a dispute with his partners led him to resign from his company Hindustan Films.
He wrote a semi-autobiographical play named Rangbhoomi, which gave Swaroop the title for his film.
Phalke's withdrawal from the limelight is often seen as an unceremonious end but perhaps it was the most befitting exit. He retired to a city where people come looking for freedom.
Feature Presentation: Rajesh Alva/Rediff.com