Sukanya Verma tells us how Bollywood gives colours a whole new meaning.
Holi wouldn't really be Holi without all its colours. And green is one of its star shades.
Symbolising growth, nature, money and envy, the vibrant hue is synonymous with tons more in Bollywood.
Here's celebrating the Festival of Colours, everything it represents and all those times it stood out in Hindi films, in a special series starting today.
You're in the army now!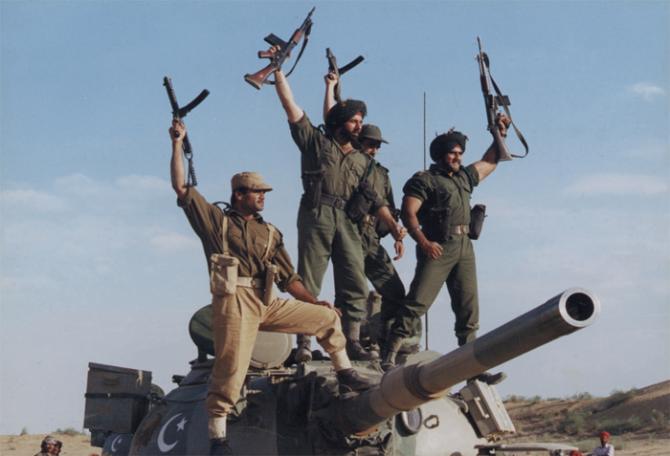 Nothing says valour and bravado better than men guarding the border in green fatigues and camos. Be it Border or the recently released Aiyaary, they focus on its glory to the hilt.
Hari hari chudiyan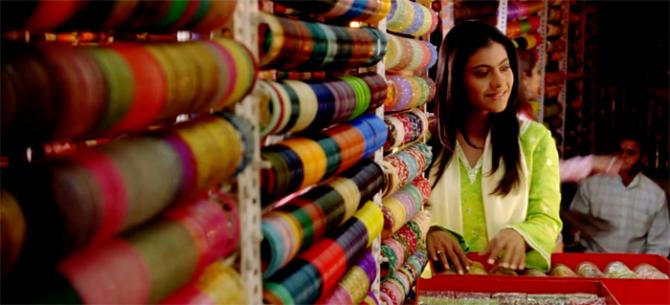 'Gori hain kalaaiyan tu laade mujhe hari hari chudiyan,' requested Jaya Prada in 1990, the demand continues till date.
Yash Chopra's Switzerland
It's not just the snow-clad Alps, but also the refreshing sight of green meadows, mountains and valleys to accompany his dreamy song sequences that instantly transport the viewer into a romantic reverie.
O hare dupattewali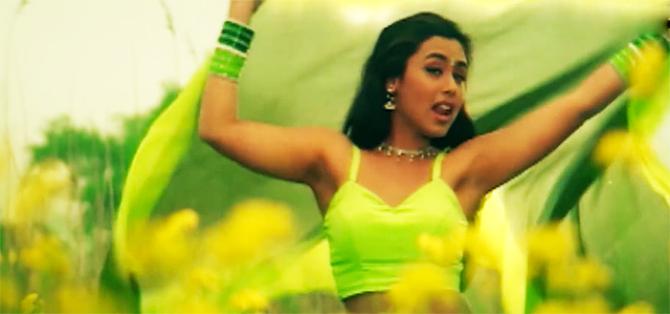 Red may hold a strong monopoly in the cinematic chunni space, but green is no less vivid as the competent runner-up.
The Muslim presence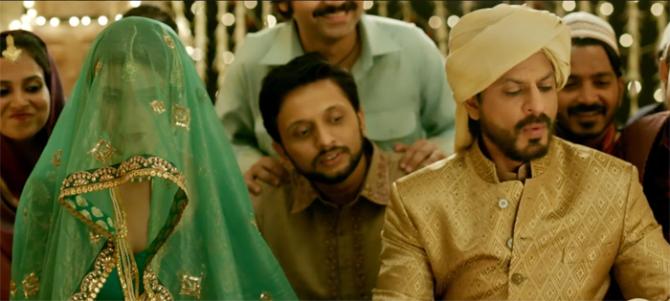 Green alludes to paradise in Islam and is conspicuous as the hue of celebration and religious identity in Bollywood's scheme of grit and glamour.
Aishwarya's eyes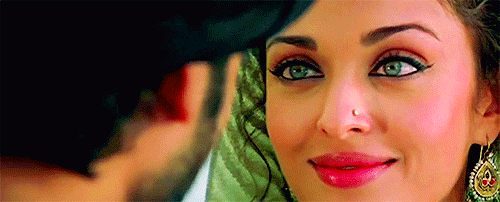 The world's most beautiful woman and her celebrated green peepers must be accustomed to every possible compliment in human history.
Apna Sapna Money Money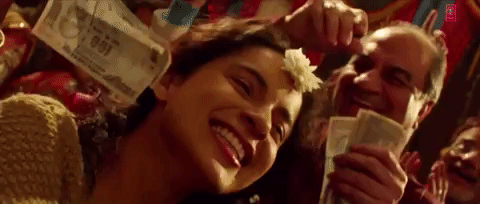 It's green and evokes glee on screen and outside it. It's like Rishi Kapoor summed up long ago -- Paisa yeh paisa nahin koi aisa.
Wedding dhamaka!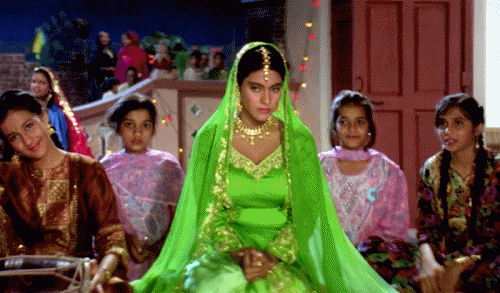 Two of the most iconic outfits -- Kajol's chartreuse green mehendi ensemble (Dilwale Dulhania Le Jayenge) and Madhuri Dixit's emerald green kurti and dupatta teamed with a white lehenga (Hum Aapke Hain Koun...!) whilst participating in wedding games -- is evergreen in public memory.
Gabbar Green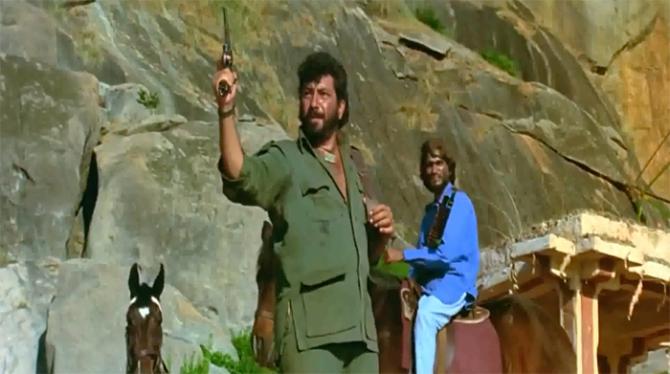 Speaking of iconic outfits, how can one forget Gabbar Singh's all-green look? Military never looked more menacing.
Kareena's lime green bikini!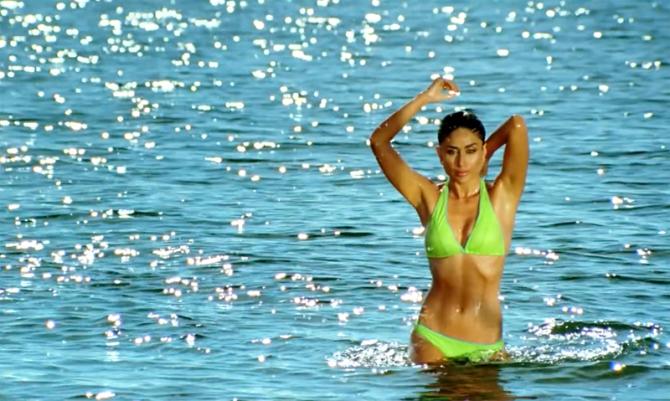 The onset of the size zero phase post-Tashan.
Hospital green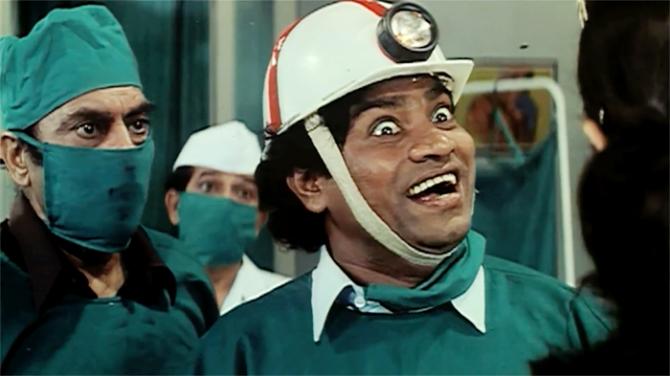 Every time the patient's inside the operation theatre and doctor slips behind a surgical apron and mask, the frames pretty much scream green.
Mujra musings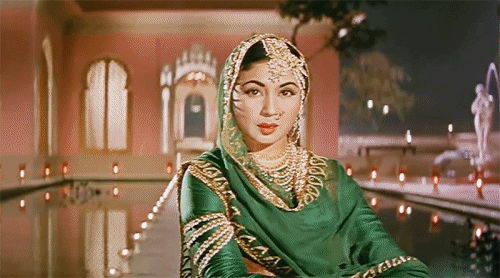 From Meena Kumari's in Pakeezah to Madhuri Dixit's in Devdas, the golden-hearted courtesan in gorgeous green is a symbol of romantic reunion, rewarded faith and hopeful hara rang.
Helen's green eye shadow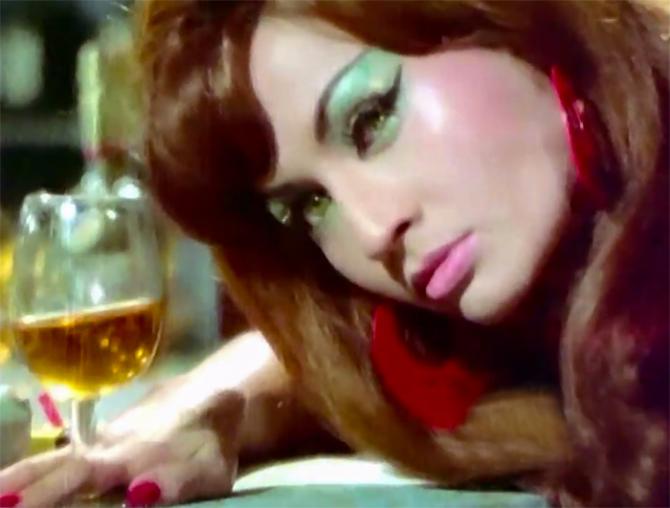 As the last word on bold make-up and sexy moves, Helen's dazzling style continues to be a reference point for aspiring fashionistas.
Jazbaa green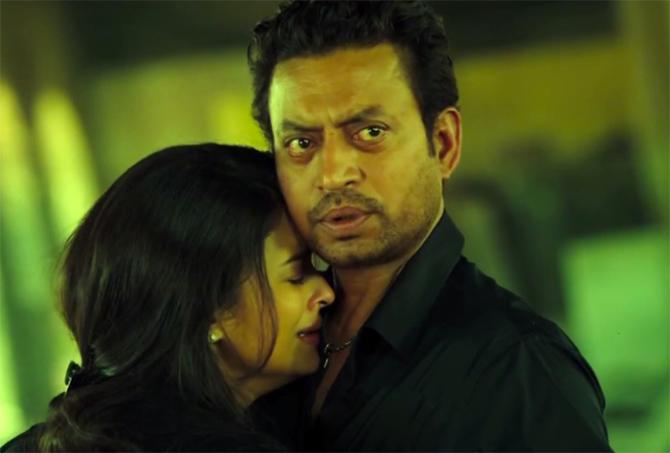 The sickly greenness of Sanjay Gupta's thriller could turn Grinch and Hulk turn blue in shame.
Uff Uff Mirchey! Woof Woof Mirchey!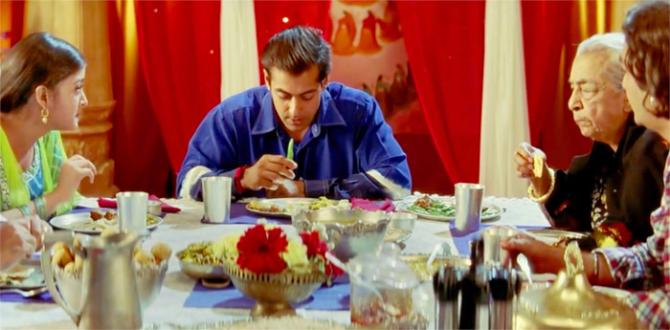 Bollywood loves spice and not just the Sunny Leone kind.
Be it Aamir Khan in Andaz Apna Apna, Salman-Ash in Hum Dil De Chuke Sanam or Alia Bhatt in Dear Zindagi, green chillies have triggered ample emotion on screen.