Sukanya Verma recaps all the action at this year's MAMI.
Every year the Mumbai Film Festival strives to make the world a smaller place by putting together a feast for cinephiles across various countries, cultures, regions, languages and genres.
Every year I hold my breath to catch some of the world's best minds at work on celluloid.
I am happy to report the 20th edition of MAMI does not disappoint.
Sure, it had its share of technical hiccups, like when preregistration-eager delegates woke up early morning to a conked-out server or that dreaded error message.
While some cinema buffs fought loudly and angrily over unreasonable number of seats reserved for erratic Gold-pass holders, others barked at those blocking seats and spots in the serpentine queue for latecomer friends in that familiar local train fashion.
Yet, no sooner the lights went off and the screen let loose its artistic beast, all was forgiven and forgotten.
United in awe and applause, the spirit of Mumbai is ever so unswerving.
As is its sense of style.
It's a mixed bag -- from Fabindia kurtas to distressed jeans, life jacket resembling hoodies to curious tattoo designs, Brad Pitt's vampire-length hair from the 1990s to Pinterest-worthy array of facial hair prototypes, handloom saris teamed with big bindis to seriously tiny shorts.
The latter earns my genuine admiration since the chilly air conditioning ensures I turn into a sheep wool-swaddled Thakur Baldev Singh during every single screening.
One of the most fun things about film festivals are the crowds and the conversations you eavesdrop.
Celebrities like Sriram Raghavan, Imtiaz Ali, Ishaan Khattar, Rasika Duggal, Radhika Madan, Sean Baker, Shakun Batra are strewn all over the place.
Somewhere, a volunteer is yelling, 'Last call for Audi 4' upholding a film is as urgent as a flight.
Elsewhere, a lady is juggling a Tabu interview and a Hungarian heist.
A film-maker, whose movie was unceremoniously dropped in view of MAMI's support to the #MeToo movement, hopes to move on and pitches a new project to another film-maker on the phone.
A self-proclaimed dubbing artist dabbling in a bit of everything to no avail aggressively networks her way around an unenthusiastic bakra.
But it's the gyaan givers flaunting their vast world cinema knowledge only to snore midway into the movie that are truly impossible to ignore.
Seven days and 23 movies later, my thoughts on the ingenuity I witnessed at the 20th Mumbai Film Festival.
Birds of Passage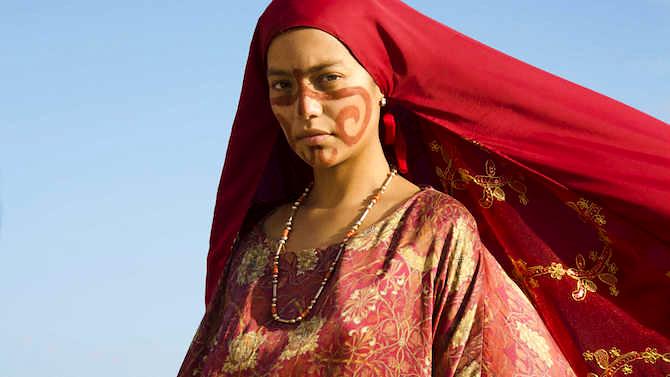 What it is about: The Wayuu people feud over honour, greed and betrayals as business becomes increasingly personal and less professional in this generation spanning epic.
What I thought: Birds of Passage chronicles the early Columbian crime and drug trafficking scene among clans, their ethics and fallibility with haunting sensuality and cool, composed aggression.
Its scale and slow burn doom stun and suck the viewer in despite knowing how it all ends.
Roma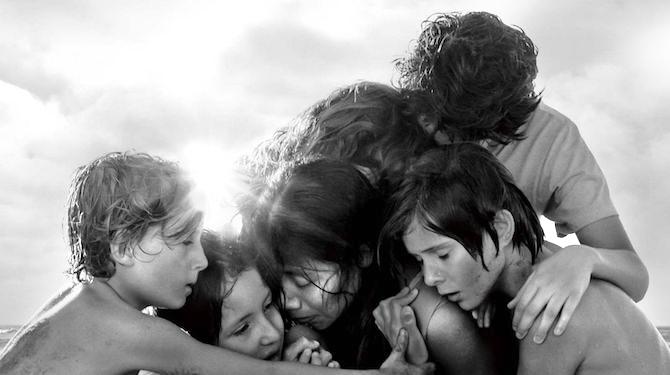 What it is about: Set in 1970s Mexico, a young domestic help cum nanny of Mixteca heritage goes about her endless chores while experiencing life, its disappointments and heartbreaks in an almost invisible manner.
What I thought: Roma's emotionally wrenching, visually rich monochrome imagery reveals its many, many layers.
Its recreation of lived-in memories reveals Alfonso Cuaron's sensitive soul across a story that endears as much as it shatters while building something more powerful than cinema -- life.
Mard Ko Dard Nahi Hota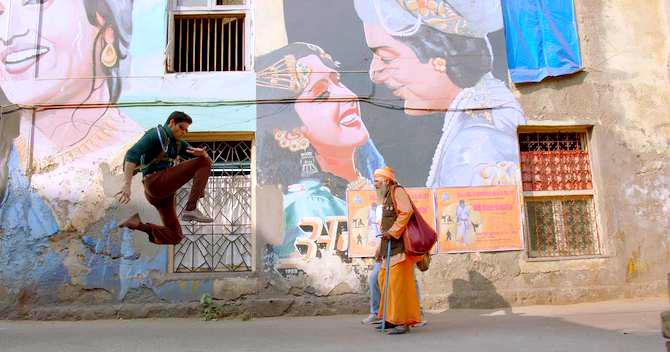 What it is about: A youngster suffering from a strange disorder. A childhood companion all set to marry a chauvinistic twerp. Their combined love for movies and martial arts cobbled up between twins who could not be more different.
What I thought: MAMI's opening film is a unanimous crowd favourite and fitting way to kick-start the proceedings.
Director Vasan Bala's wacky imagination, remarkable love for the movies and pure, preserved innocent memories of childhood rock every frame of Mard Ko Dard Nahi Hota.
3 Faces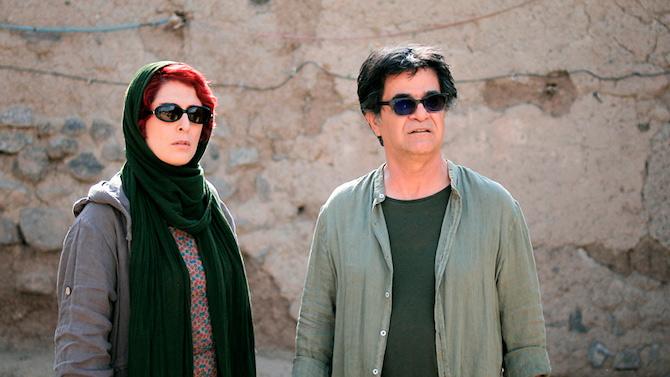 What it is about: An actress and film-maker's frantic search for the sender and subject of a disturbing video brings them to a remote village inhabited by patriarchal mind-sets as well as disarming charm.
What I thought: A gentle gem. Jafar Panahi's relaxed presence on screen extends to his film-making as he dwells on the degree of agency available to women through three actresses of the past, present and future.
Border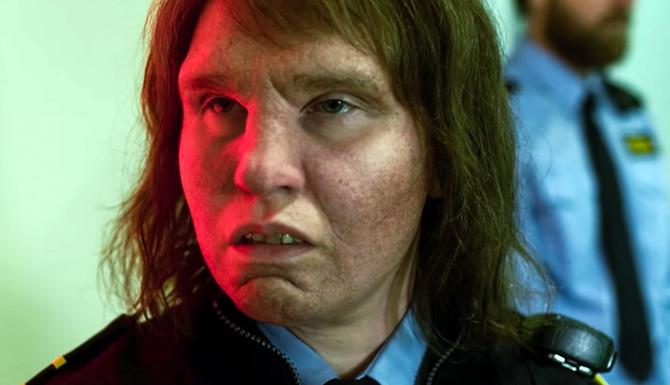 What it is about: Distinguished by her exceptional olfactory skills and peculiar appearance, a lonely customs officer comes across a mystery man she is increasingly fascinated by whilst cracking down a case of child pornography on the side.
What I thought: Ali Abbasi adapts John Lindquist's strange short story to create a parable about minorities alternating between weird and warm.
But it is Eva Melander's compelling vulnerability under those layers of prosthetic makeup that lingers on long after you've left the theatre.
Hamid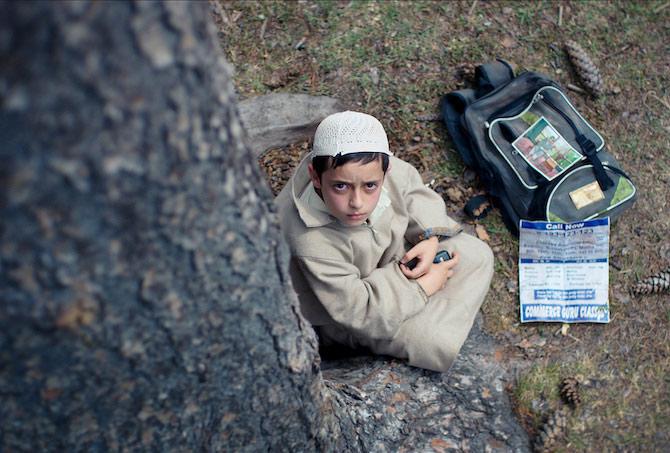 What it is about: A Kashmiri kid's efforts to dial God's number connect him to a bitter, guilt-ridden Central Reserve Police Force jawan.
What I thought: A picturesque fairy tale of humanity in the time of hostility.
As war-torn Kashmir is consumed in a relentless conflict of 'us' and 'them', the innocence enveloping Aijaz Khan's drama sheds all cynicism to appeal for hope deploying abundant grace and a dash of humour.
Shoplifters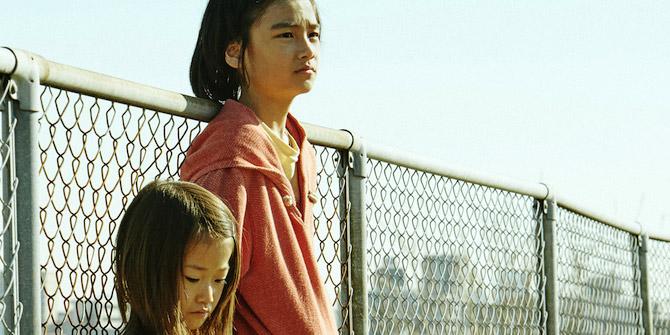 What it is about: A family of little means, not always related by blood, learn they cannot go living the way they do after they unlawfully adopt a girl facing abuse from her actual parents.
What I thought: Japanese film-maker Hirokazu Kore-eda is a master of complex emotions and establishes how crime and morality aren't mutually exclusive in his moving masterpiece that questions the structure of the traditional family through the interactions of a phony but fond assembly of unrelated individuals.
The Heiresses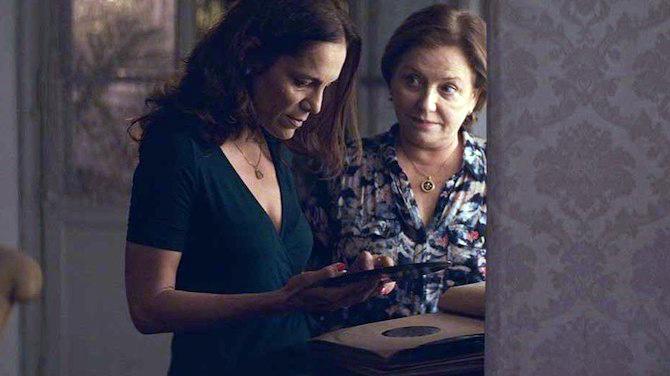 What it is about: A pair of wealthy companions from Paraguay faced with financial crunch have no option but sell their prized possessions even as one of them is sent off to jail for fraud.
Forced to step out of her sheltered cocoon, the other one discovers an excitement within she didn't know she was capable of.
What I thought: The seductive equation between the elderly heiress and the younger, hotter woman doesn't go in the dark places like Notes On A Scandal. Instead, it delicately examines the hesitation and instincts of a woman no longer in her prime through Ana Brun's astute delivery.
BlacKkKlansman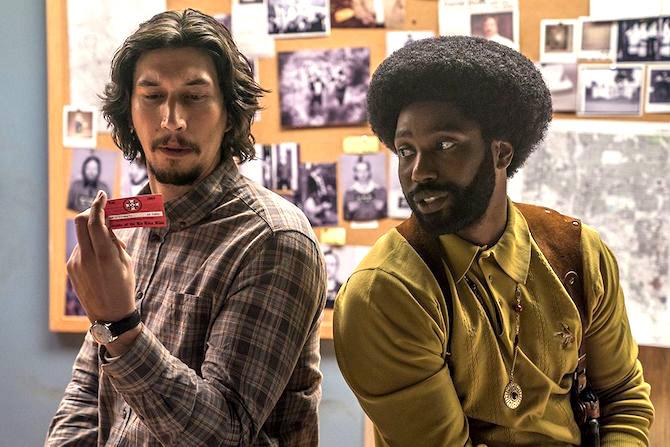 What it is about: Inspired by true events, BlacKkKlansman centres on Colorado Spring's first African-American detective for whom his Jew colleague proxies to gain access into the Ku Klux Klan.
What I thought: Spike Lee's caustic, cheeky entertainer doesn't pull its punches to highlight America's constant state of racism when not slaying as an exhilarating undercover thriller.
Wildlife
What it is about: An adaptation of Richard Ford's novel of the same name, Wildlife is about a soft-spoken 14 year old's world falling apart after his father loses his job and his mother loses her mind.
What I thought: There's an attractive meditative quality to Paul Dano's directorial debut, quite like his acting, which pervades through Wildlife's imperfect family picture and haunting melancholy.
But it is the sheer bitterness conveyed in Carey Mulligan's astonishing performance that becomes its focal point.
Burning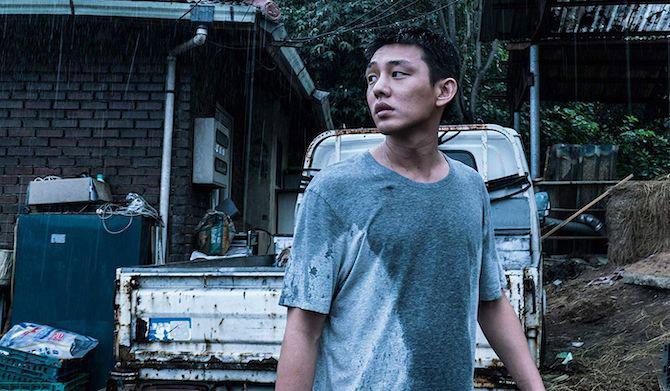 What it is about: An out-of-work man's encounter with his childhood acquaintance and her unusual friend leads to strange findings.
What I thought: The slow burn mystery is eventually rewarding, very rewarding. Best if you step inside its lyrical, allegorical, cryptic world sans any knowledge or expectations.
Non-Fiction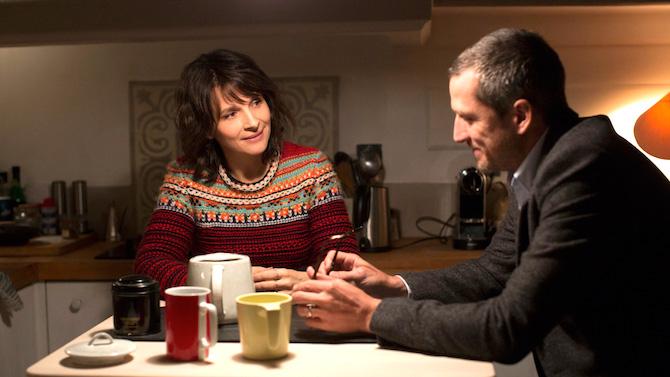 What it is about: Debating between modern and old against the backdrop of anxious literary scene in the face of growing digital domination with muddled-up adult relationships thrown in for good measure.
What I thought: Armed in zingers and wit, writing is everything here.
It's breezy, hilarious and accessible but Olivier Assayas' Non-Fiction is also sly and telling as it embraces all perspectives and possibilities.
Sivranjani and Two Other Women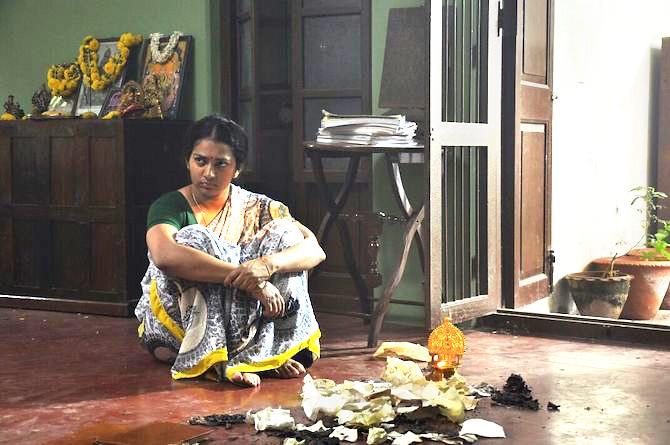 What it is about: Three short stories inspired by the works of Ashokamitran, Jayamohan and Aadavan respectively. Three women across different timelines. Three stories of suppression. And emancipation.
What I thought: In this riveting Tamil anthology full of long takes and life-like performances, misogyny is the order of the day from which women break through on their own or owing to circumstances or never at all leaving us with a sense of bittersweet.
Nancy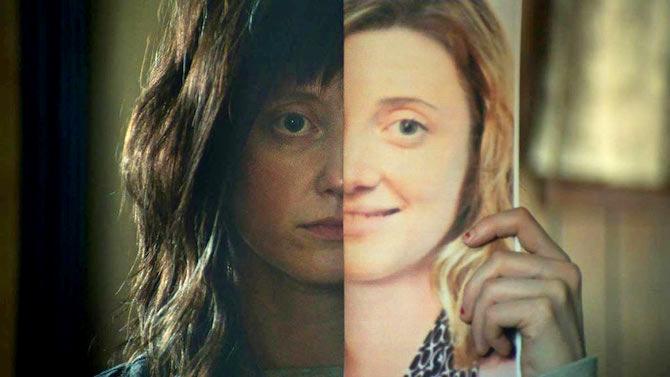 What it is about: A woman disposed to lying introduces herself as the daughter of a couple, who lost her 30 years ago after she herself lost her ailing, pernicious mother. What ensues is both creepy and heartbreaking.
What I thought: A premise tailor-made for a tense thriller acquires heart and mystery under director Christina Choe's keen eye that studies a dishonest, damaged and lonely nobody as discreetly as possible.
Amal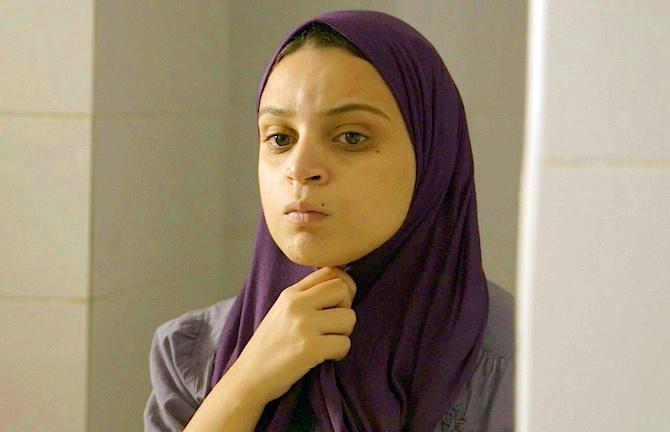 What it is about: A teenager comes of age against the backdrop of Egyptian revolution.
What I thought: Amal Gamal draws you into her world as her spirit is challenged and crushed amidst Egypt's troubled political climate in Mohammad Siam's riveting documentary.
Sorry to Bother You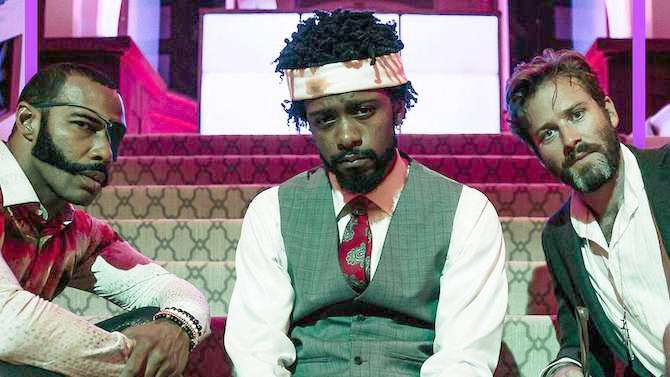 What it is about: An African-American telemarketer pays the price for selling his soul to the kooky mastermind of a disconcertingly dystopian society.
What I thought: Satire and science fiction collide in this wackier by the second treat from rapper, activist and film-maker Boots Riley.
Riley fearlessly reaches for the most farfetched corners of his political imagination and comes out trumps.
Los Silencios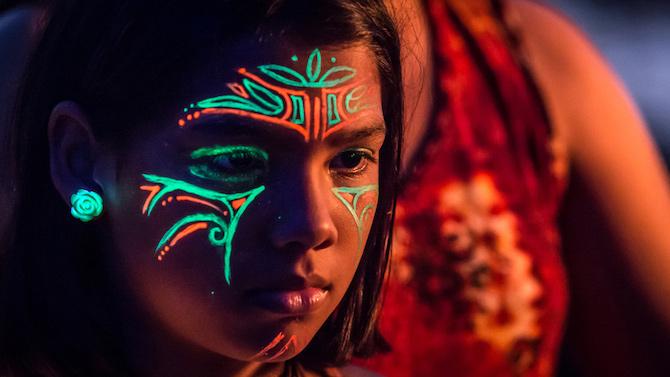 What it is about: Columbian conflict drives a mother and her two kids to take refuge in a small island of Amazonia. One fine day, her missing husband mysteriously reappears.
What I thought: The scenes are composed like poetry in the incredibly serene Los Silencios, but the movie arrives too late to truly move.
Nevertheless, I loved the supernatural surprise and 'it's us against us' conversation very much.
The Ballad of Buster Scruggs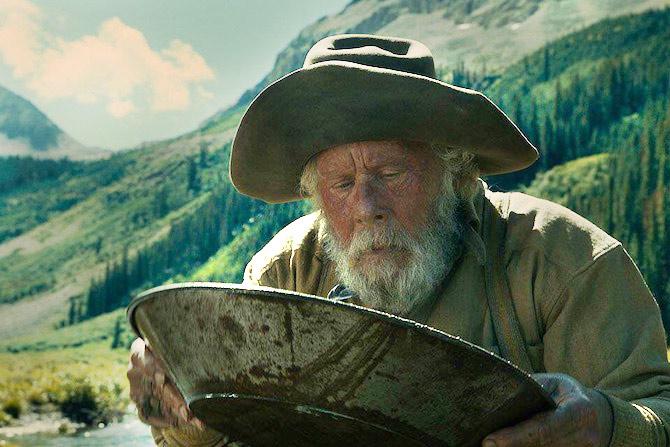 What it is about: A Western anthology of six short stories that take place in 19th century post-Civil War America.
What I thought: Usually, anthology films feel inconsistent or wanting but The Coen Brothers and their inimitable treatment lends itself to every single segment.
The upshot is alternately quirky, explosive, humorous, whimsical, tragic, bizarre and unswervingly breathtaking.
The Miseducation of Cameron Post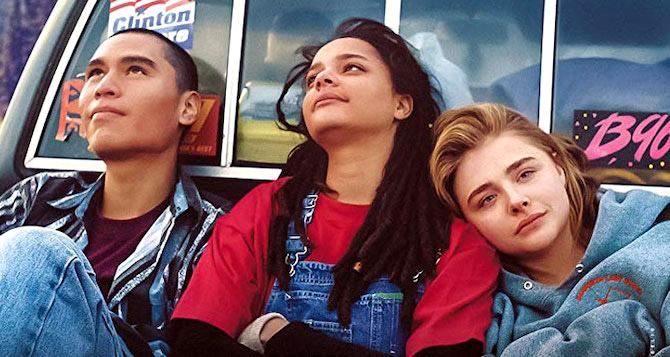 What it is about: A teenager is dumped in a conversion therapy institution for her same sex preferences in 1990s America.
What I thought: Director Desiree Akhavan's insights into the teen world and their so-called problematic traits are highly intimate and searching. And the subtle talents of Chloe Grace Moretz shine in her understanding of it.
A Land Imagined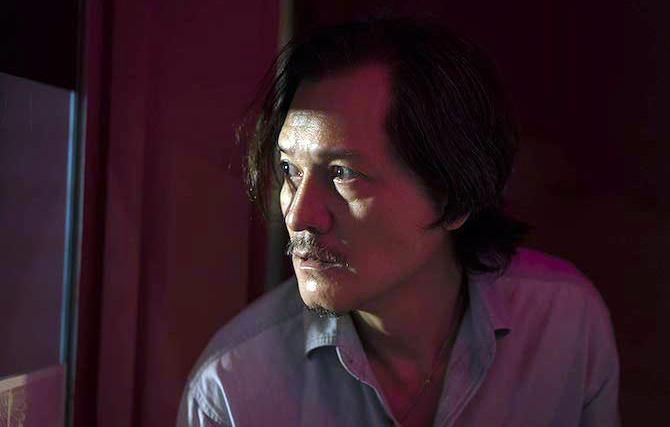 What it is about: A Chinese construction worker and his Bangladeshi friend go missing while a cop investigates around a land reclamation site of Singapore.
What I thought: Who knew Singapore had this side? But for all its noir-themed drama and despair, A Land Imagined is really a poignant immigrant drama that speaks of the human condition without as much as uttering a word.
One Cut of the Dead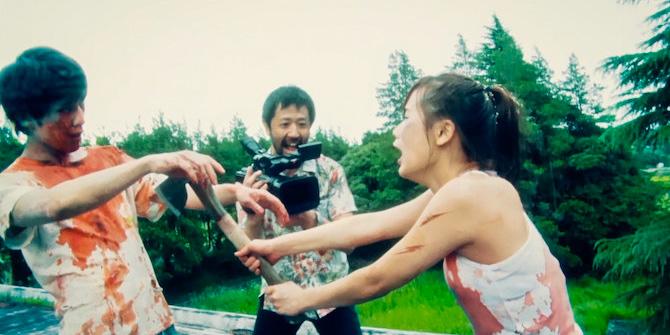 What it is about: A 'fast, cheap and average' film-maker is hired to shoot a zombie movie. On the sets, things get bloody and bizarre as the line between film and fiction gets crazy blurry. Except you have no idea what's in store.
What I thought: Sometimes 'fast, cheap and average' can bring the house down with blood-soaked, genre bending, deceptively cheese, chuckle-vending winners like One Cut of the Dead. Shin'ichiro Ueda's insane, infectious love for film-making is stuff cult movies are made of.
Ruben Brandt Collector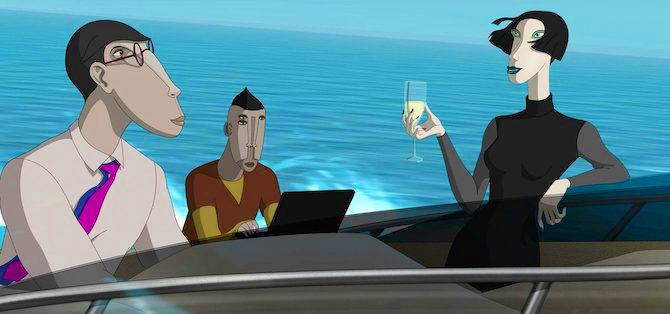 What it is about: A psychotherapist assigns his clients to steal world famous artwork for him from all over the world to get over his own anxieties. A cop and cinema prop collector is hot on their trail.
What I thought: It's no surprise Milorad Krstic's hyperventilating animation took more than half a decade to get ready. Its spiffy imagery and nutty script has no room for dull moments taking the viewer on an action-packed rollercoaster across the globe.
Widows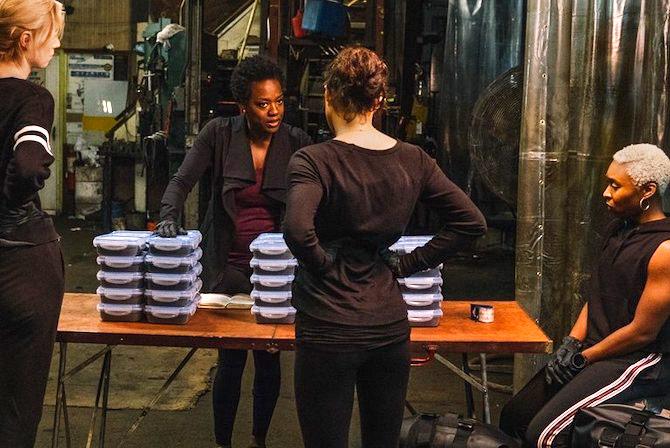 What it is about: A quartet of women plans a robbery inside a mayor elective's house to save their heads in the middle of racial and gender politics.
What I thought: Race and gender politics woven into an edge-of-the-seat heist drama, crackerjack stuff from Steve McQueen, this!
Viola Davis's Oscar nomination is certain but Elizabeth Debicki's iron fist in velvet glove and Daniel Kaluyya's cold brutality stand out equally.
What a perfect pick for a closing film.
Well done, MAMI!