Remote red carpets, living room speeches and bicoastal hosting, the 78th Golden Globes ceremony offered a dreary glimpse of celebration in the time of pandemic.
A far cry from its reputation of Hollywood's no holds barred night for glamour and glory, this year's Globes was a bizarrely informal affair.
Despite the awkward interactions, technical glitches, questionable nominations and glaring lack of diversity and inclusivity among its voters, the gleeful speeches and quirky responses somewhat made up for its afore-mentioned lapses.
Sukanya Verma handpicks a few.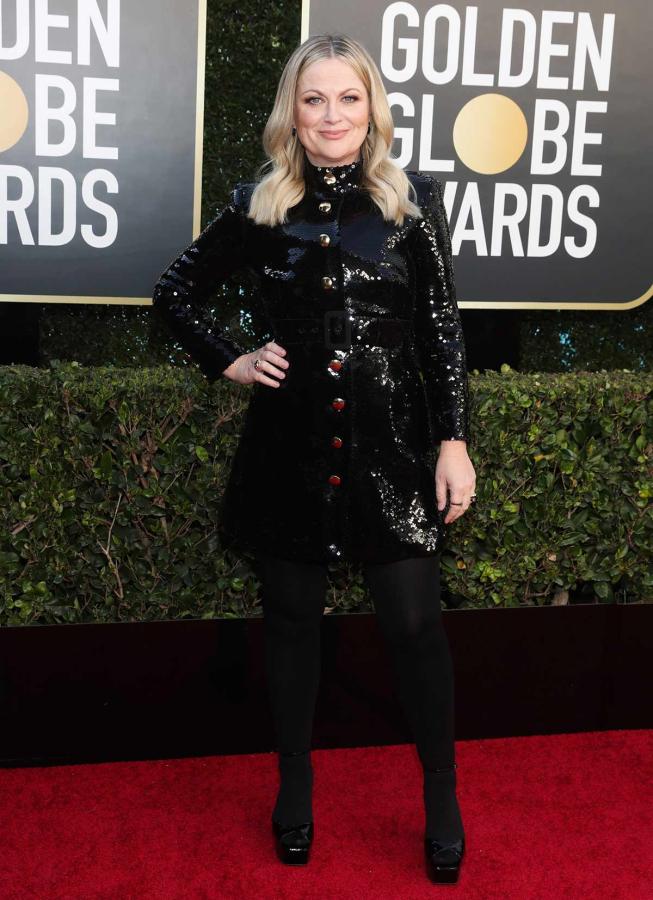 Hosts and ace comedians Tina Fey and Amy Poehler keep things light-hearted from New York and Los Angeles respectively as they poke fun at everyone from the Hollywood Foreign Press to Emily in Paris in one breath.
'(Award shows) are a scam invented by Big Red Carpet to sell more carpet.'
'Emily in Paris is nominated for best TV series, musical or comedy, and I, for one, can't wait to find out which it is.'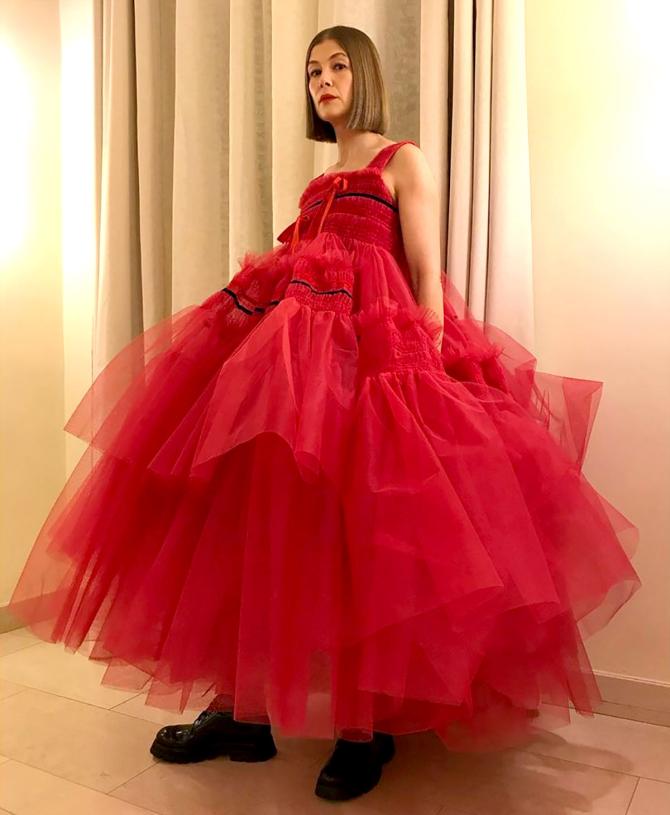 The show must go on.
At least the likes of Salma Hayek, Gal Gadot, Rosamund Pike, Kaley Cuoco and Elle Fanning, dressed to the nines in sleek couture and diamonds, demonstrated it with full gusto.
On the other hand, numerous celebrities decided to give primping a miss.
We wholeheartedly approve of this no-fuss style.
Be it Jason Sudeikis' tie and dye hoodie, the bright prints on Bill Murray's Hawaiian shirt or the plaid on Jeff Daniels'.
Truth be told the off-guard moments on Zoom turned out to be the highlights of the show.
Mank Director David Fincher glugging shots after every loss, Al Pacino catching forty winks or Jodie Foster's dazed winner (for The Mauritanian) cuddling up to wife and dog in cute pyjamas.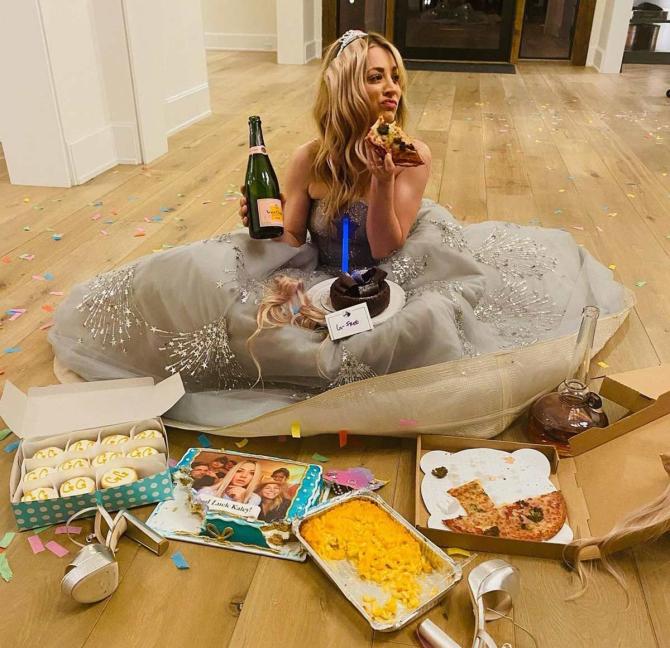 As if making amends for all the backlash over not a single Black member in the Globes voting body, the awards kicked off with a win for Daniel Kaluuya (Judas and the Black Messiah), John Boyega (Small Axe) and Disney Pixar's animated drama, Soul.
Kaluuya had to face a bit of an audio booboo when his speech was left on mute prompting him to quip, 'You did me dirty.'
The Crown's Prince Charles and Princess Diana had quite a fairy tale come true moment at Globes.
Emma Corrin and Josh O'Connor's gushing gratitude and bubbling joy was one of the few genuine high points of the night.
'Thank you to my Prince Charming, Josh, I could not have done this without you,' Corrin cooed.
'To Emma Corrin, our Best Actress winner. You're extraordinary, talented, funny and a brilliant player of rock, paper, scissors. I love you to bits,' he sweetly reciprocated.
Winner of seven Golden Globes, two Academy Awards and an Honorary Palme d'Or, the legendary actress and activist Jane Fonda received her Cecil B DeMille Award with characteristic intelligence and grace.
In her acceptance speech, Ms Fonda said, 'We are a community of storytelling. And stories can change our hearts and minds. Let's all of us make an effort to expand that tent so everyone rises and everyone's stories have the chance to be seen and heard.'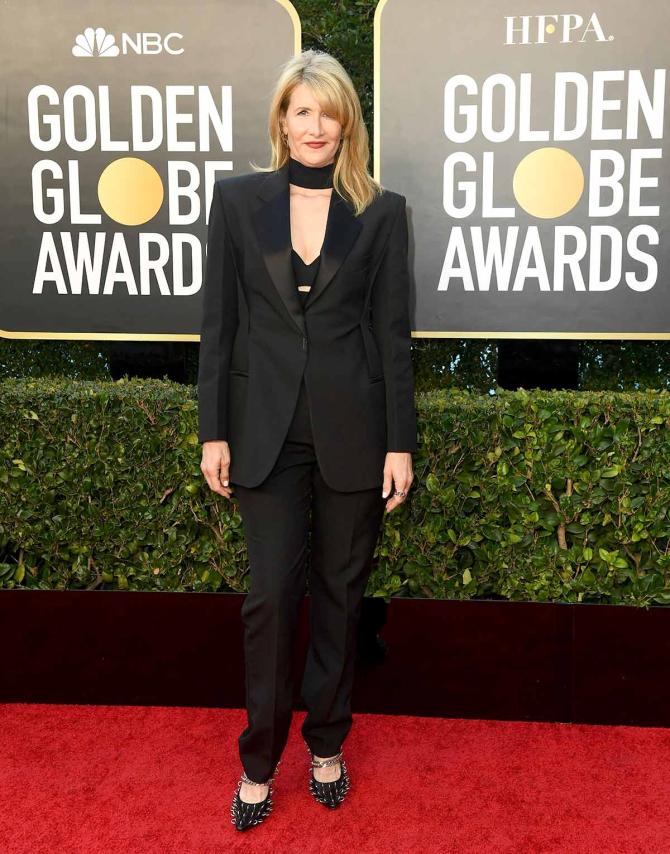 Winner of Best Actor and Motion Picture, Comedy or Musical, Borat Subsequent Moviefilm's Sacha Baron Cohen was expectedly unsparing in his speech as well.
'Donald Trump is contesting the result. He's claiming that a lot of dead people voted, which is a very rude thing to say about the HFPA (Hollywood Foreign Press Association).'
Amidst some great speeches, it was the one the one by late Chadwick Boseman's wife Taylor Simone Ledward, accepting the first ever posthumous Best Actor trophy (for a stunning turn in Ma Rainey's Black Bottom) on his behalf that left everyone most emotional.
'I don't have his words. He would have said something beautiful, something inspiring.'
What's better than a well-deserved win making history too? With Nomadland, Chloe Zhao becomes the second woman (first is Barbara Streisand for Yentl) ever and the first one of Asian descent to win a Golden Globe for Best Director.
Impressive, right?
As is her thank you speech where she quotes the true life inspiration behind her character, Bob Wells, 'Compassion is the breakdown of all the barriers between us -- a heart to heart bonding. Your pain is my pain; it's mingled and shared between us.'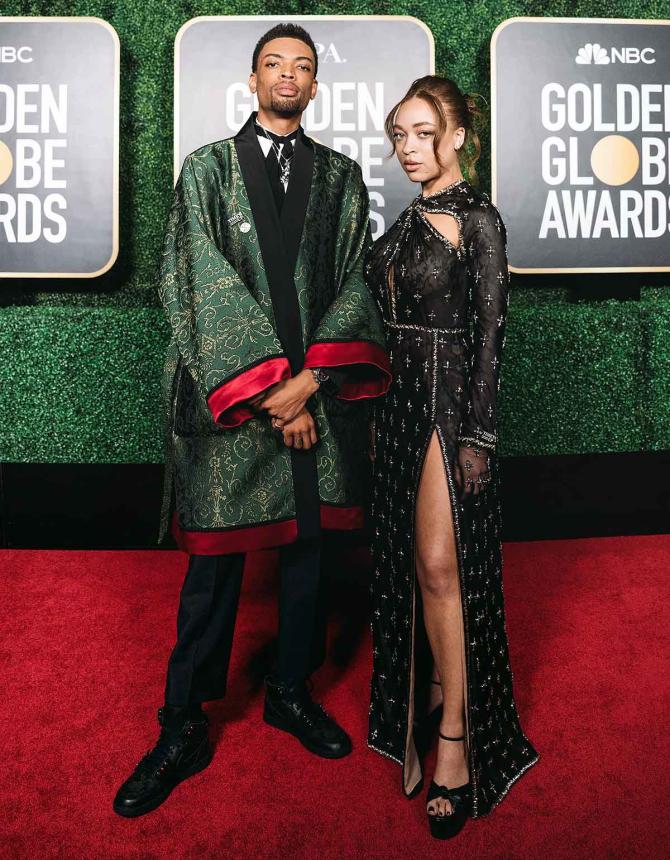 The delightful disruption of Mark Ruffalo's kids during his speech.
Nicole Kidman showing a rare glimpse of her daughters Sunday and Faith alongside singer husband Keith Urban.
Director Spike Lees kids Satchel and Jackson doing their Golden Globe 2021 ambassador duties.
Most memorably, Minari's Best American Foreign Film Director Lee Isaac Chung receiving the best award of all -- an ecstatic daughter crying, 'I prayed, I prayed' before proceeding to hug her dad, it was family over fanfare in this edition of the Globes.