From Refugee to Ludo, Abhishek Bachchan has played quite a few earthy characters.
But when it comes to rocking a hip chartbuster high on sass, style and spunk, the actor can be quite a picture of cool.
On his 45th birthday, Sukanya Verma offers a playlist of AB Baby's 10 grooviest tracks
Right Here Right Now, Bluffmaster!
Music: Vishal-Shekhar
Lyrics: Jaideep Sahni, Vishal-Shekhar
Singer: Abhishek Bachchan, Sunidhi Chauhan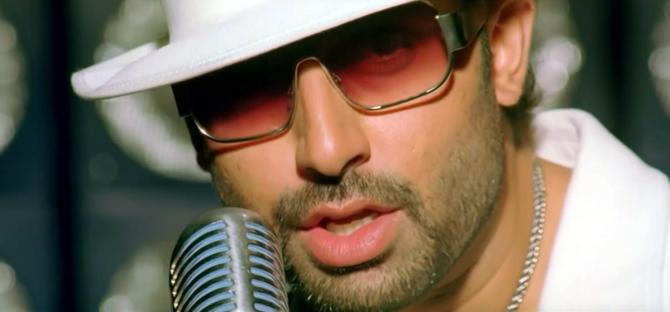 AB Jr wields the mic for 'hip hop fakers' Vishal-Shekhar's funky ditty for the end credits song of his breezy con caper. And nobody complained.
One Love, Rakht
Music: Shaan, Blue
Lyrics: Shaan, Blue
Singer: Shaan, Blue
Just when everyone thought young Bachchan was all about playing small town lads, the actor took everyone by surprise for a guest appearance in The Gift rip-off sashaying to international boy band Blue's giant hit in tinted sunglasses.
Dus Bahane, Dus
Music: Vishal-Shekhar
Lyrics: Panchhi Jalonvi
Singer: KK, Shaan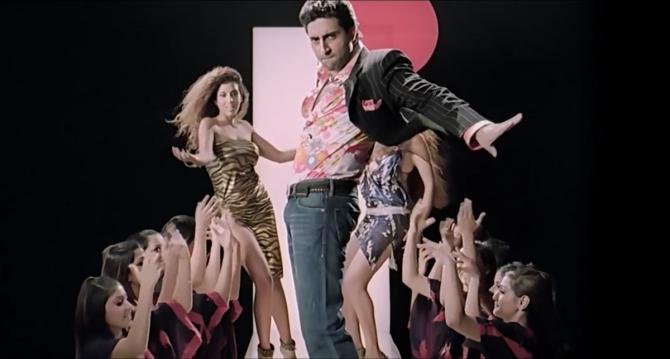 AB Jr shows he's too cool for school and with good reason too in the foot tapping title track of Anubhav Sinha's pre-hard-hitting film-making.
Dhoom Dhoom, Dhoom
Music: Pritam
Lyrics: Sameer, Asif Ali Baig
Singer: Tata Young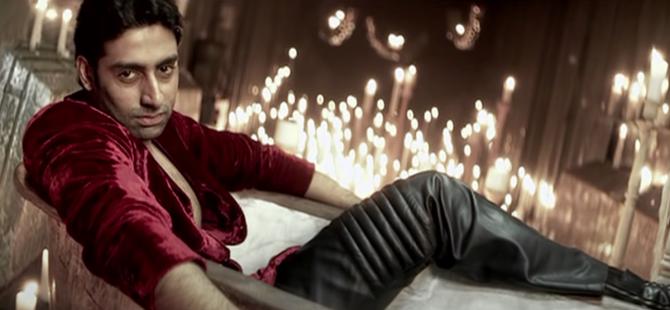 Long before Hrithik Roshan's chiseled abs and Katrina Kaif's toned being became our enduring memory of Dhoom's flagship song.
Abhishek Bachchan did quite well to assert himself as the hero of the franchise for its dandy Tata Young crooned version.
Thayn Thayn, Dum Maaro Dum
Music: Pritam
Lyrics: Jaideep Sahni
Singer: Abhishek Bachchan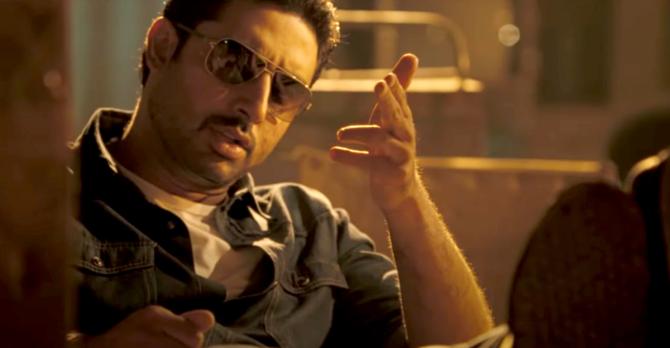 AB Jr gets all badass and cool to rap and rant his eccentric ways as a bad cop turned good in the stylishly composed and shot Thayn Thayn.
Hey Kaala Bandar, Delhi 6
Music: A R Rahman
Lyrics: Prasoon Joshi
Singer: Karthik, Naresh Iyer, Srinivas, Bonnie Chakraborty, Ember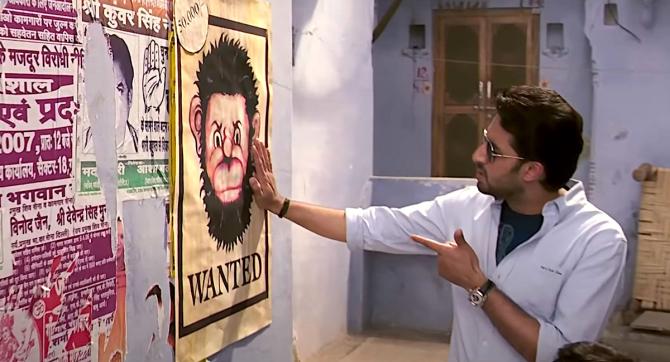 The sheer rhythm and recklessness of its beat and the wisdom of its free flowing lyrics find a carefree expression in Abhishek's high-spirited ways.
Where's the Party Tonight, Kabhi Alvida Na Kehna
Music: Shankar-Ehsaan-Loy
Lyrics: Javed Akhtar
Singer: Vasundhara Das, Shaan, Joi Barua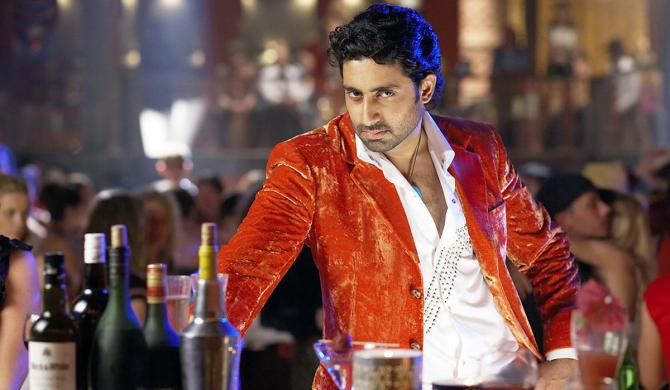 Abhishek and Preity Zinta burn the dance floor of NYC hotspot while their respective spouses engage in a night of infidelity against the tunes of this catchy club song.
Dol Dol, Yuva
Music: A R Rahman
Lyrics: Blaaze
Singer: Blaaze, Shahin Badar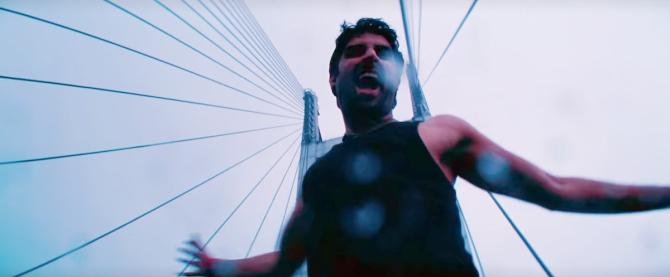 Though Bachchan plays a thuggish migrant in Yuva, Rahman ensures he gets a swell, stylish song to his credit. And the swift, snappy, erratic, spectacular Dol Dol is just that.
Desi Girl, Dostana
Music: Vishal-Shekhar
Lyrics: Kumaar
Singer: Shankar Mahadevan, Sunidhi Chauhan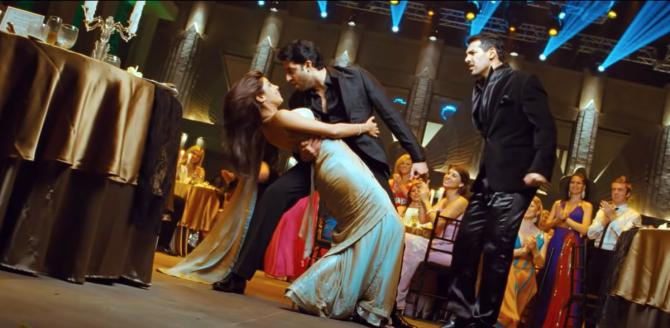 Desi sentiment, Western beats, AB at the top of his game while competing with hunky John Abraham for Piggy Chops attention, Dostana has its music in place even when the script goes all kinds of offtune.
JBJ, Jhoom Barabar Jhoom
Music: Shankar-Ehsaan-Loy
Lyrics: Gulzar
Singer: Zubeen Garg, Shankar Mahadevan, Sunidhi Chauhan
Jhoom Barabar Jhoom's soundtrack is the best thing about the rom-com. As is the title song that keeps popping up in many an avatar.
The fast-paced version, simply named JBJ, filmed on its four leads as a kinetic dance-off ensues in some breathless action.