It's that time of the year when spooky costumes, creepily carved pumpkins, tricks or treats and horror movies become the face of celebration.
Yep, it's Halloween.
Doesn't matter how young or old, just let your imagination run wild and play dress up, go eerie.
Sukanya Verma gives you freaky costume ideas to borrow from Bollywood.
Makdee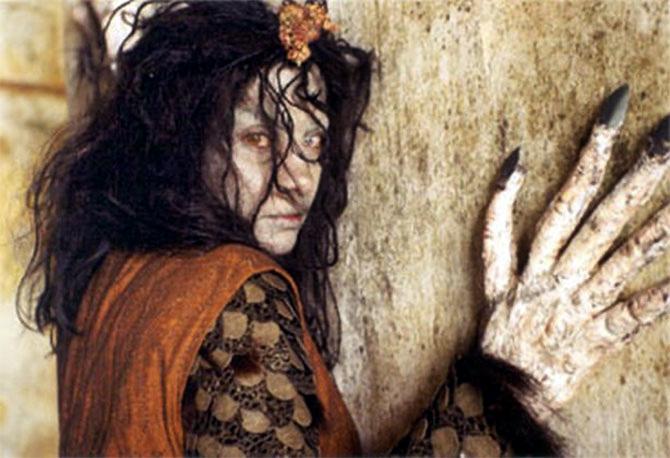 Remember Shabana Azmi's ultra-scary look as the wicked witch in Makdee? How's that for event appropriate?
Hatim Tai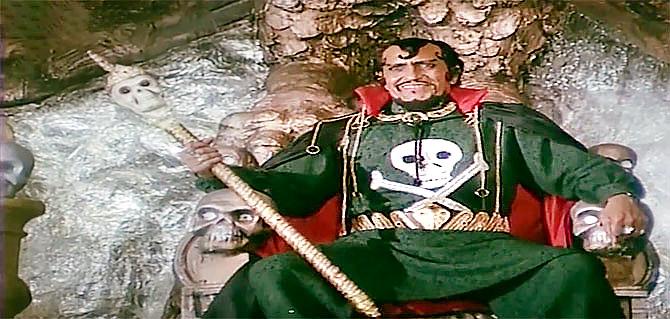 Danger and deadly doesn't get any bolder than Amrish Puri's evil sorcerer in an outrageous costume.
Madam X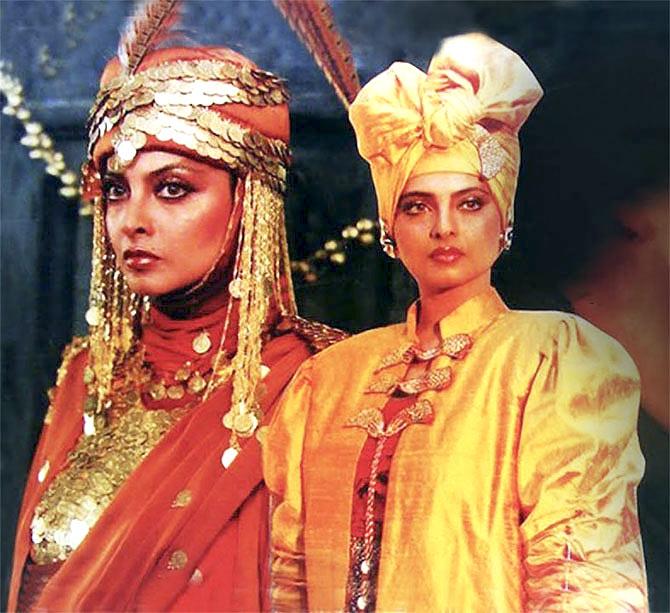 Pick anything from Rekha's tailormade-for-Halloween Madam X wardrobe and all eyes are guaranteed to stay fixed on you.
Shahenshah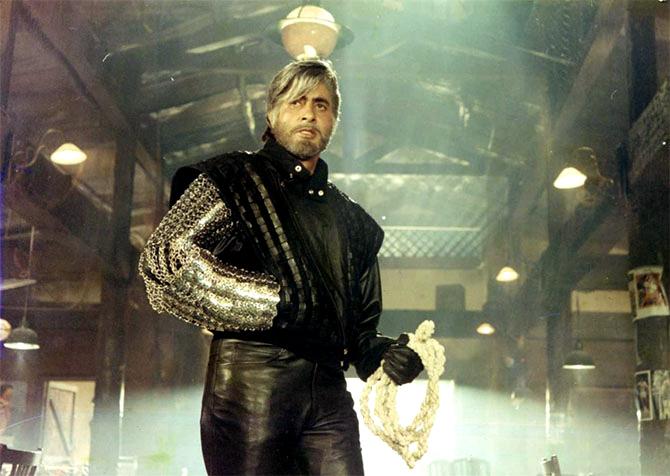 Make a 'baap' entry by emulating the Big B's kitschy dark knight. Fancy dress competition winners are made of stuff like this.
Nagina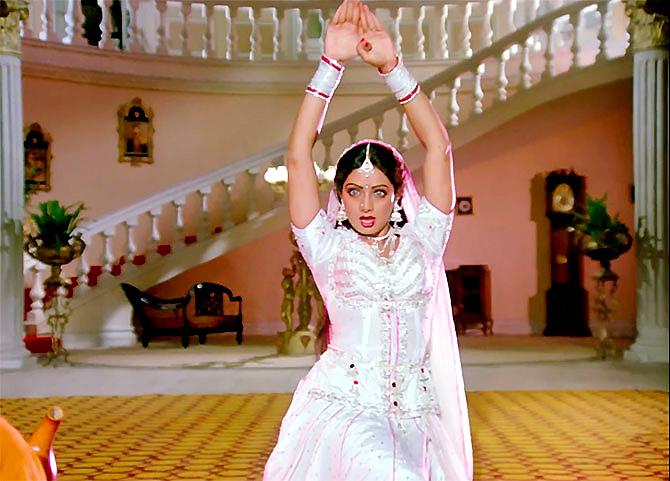 Bright blue contact lenses, silver white lehenga and a fierce Sridevi venting her shape-shifting snake woman fury is all the drama you need this Halloween.
Dharam Veer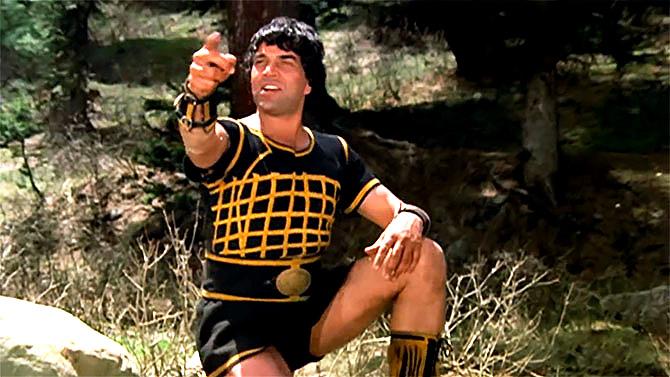 Dharmendra's gladiator costume in Dharam Veer is just the sort of attention you'll want all to yourself.
Pataal Bhairavi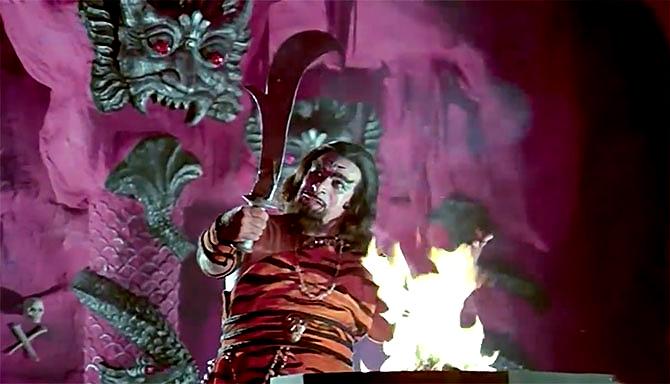 Halloween is all about excessive. And Kader Khan's mad magician get-up nails it fabulously.
Raja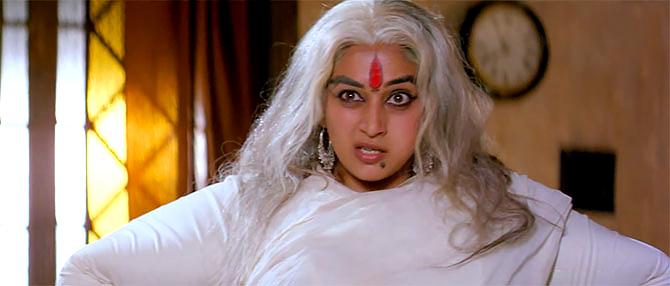 Madhuri Dixit's spooky disguise in Raja is the sort of horrific excitement Halloween thrives on.
Dariya Dil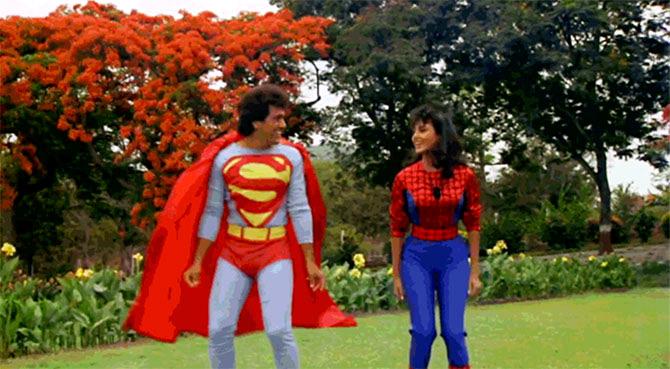 Comic con or Halloween, super hero cosplay is inescapable. Govinda and Kimi Katkar's enthusiasm for it is part of iconic 1980s imagery now.
Jaani Dushman
Hoping for a truly 'Happy Halloween' look no further than Jaani Dushman's cursed, bride killing, demonic werewolf.