Puneeth Rajkumar was a movie star literally his entire life.
He acted in his first film when he was just six months old. If you were to ask me, Premada Kanike would actually be my favourite amongst his movies as it was an original thriller.
Puneeth's father Dr Rajkumar was a simple and intensely private man. He never really spoke in public about why his youngest son featured in most of his films.
It was obvious to everyone who followed the Rajkumar family that Puneeth would grow up to be a film star.
Acting was not just in his genes; he himself showed a huge liking for this field.
M D Riti lists five of Puneeth's films that she considers to be amongst his best, on the basis of how they showcased his acting style -- which was full of fun and lightness -- and his skills such as dancing, stunts and singing.
Bettada Hoovu, 1985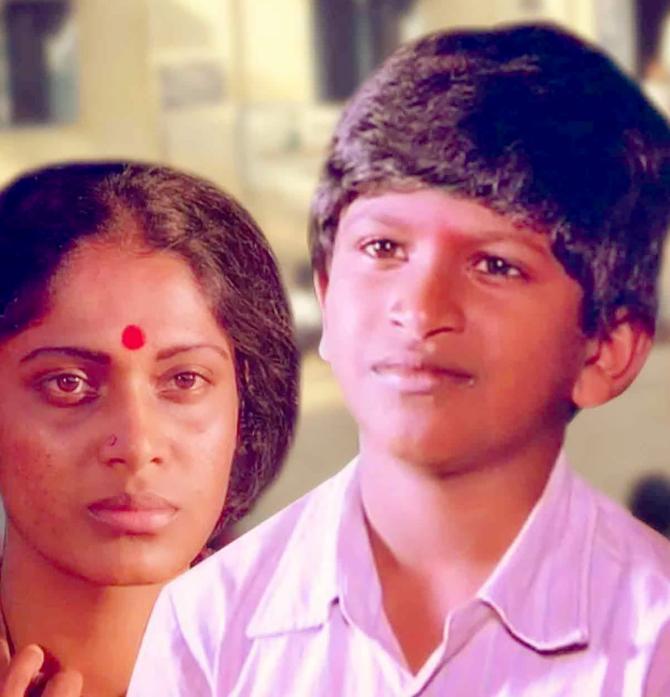 This movie is an obvious choice as it made Appu, whose then screen name was Lohith, famous.
Directed by N Lakshminarayan and produced by Puneeth's mother Parvathamma, it won him the National Award for Best Child Artiste.
The film follows the life of a village boy Ramu, who becomes his family's breadwinner; the choices he makes and his quaint connect with an American writer.
Lakshminarayan told me at that time that he found Puneeth a natural talent and a committed child actor.
Puneeth himself told me in an interview at that time, when he was just 12 years old, that he enjoyed acting for the camera.
Appu, 2002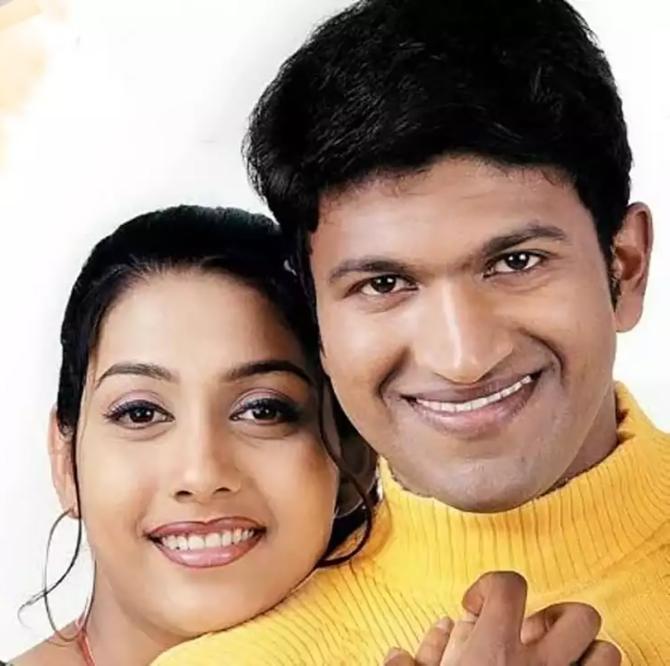 Curious Kannada movie audiences -- that included people like me -- eagerly awaited his first movie as hero to see what Puneeth, the adult, looked and sounded like.
They found that the small-made, almost frail child star, who had won a state award for his performance in Chalisuva Modagalu, had transformed into a muscular, boyish-looking young man.
Appu, a fun-filled movie about a college boy, did so well that it was remade in other languages with other actors later on.
Milana, 2007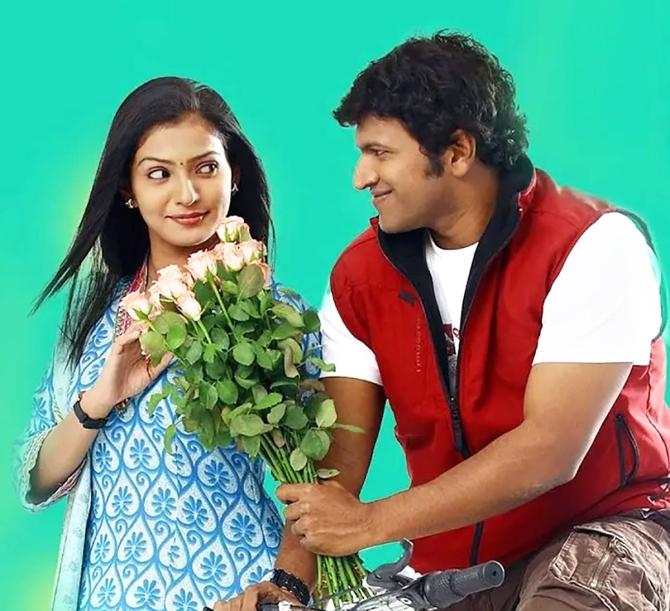 This film released after Puneeth had spent an active five years in the Kannada film industry.
In Milana, he plays a radio jockey called Akash, who is a light-hearted but sincere lover.
This film won Puneeth a state award for best actor. It was dubbed in Malayalam and remade in Bengali and Odiya.
I like Milana because it shows Appu not as a daring young boy fighting against wrongdoing, but as a gentle, middleclass young man struggling to win the heart of the woman he is married to.
Raajakumara, 2017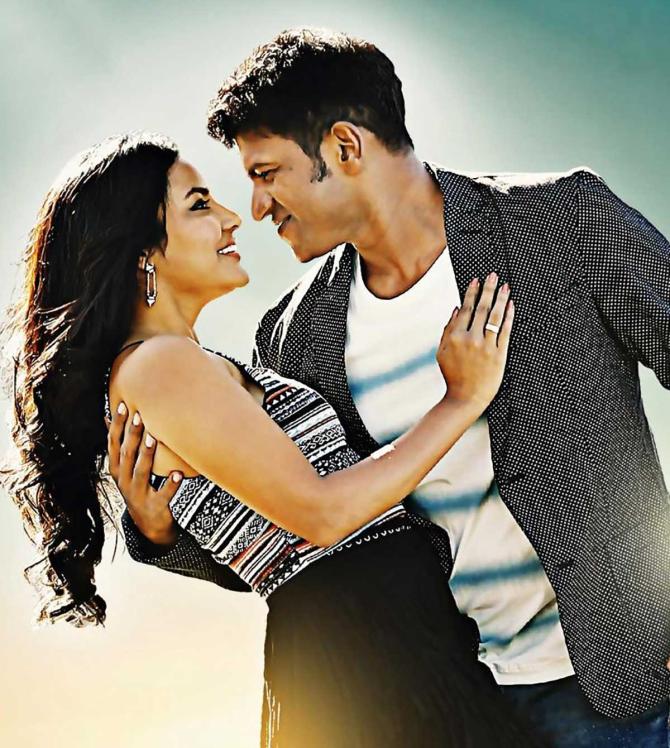 This is one of my favourite Puneeth films. An outstanding box office success, it is a sweet family drama spanning India and Australia.
Puneeth plays the role of a do-gooder, Siddarth, and takes the viewer through his life's journey -- of his discovery that he was adopted and the sweetness of life in Bengaluru.
It also has the song Bombe heluthaithe, which has become the anthem to both celebrate and mourn Puneeth in his home city.
Yuvarathnaa, (2021)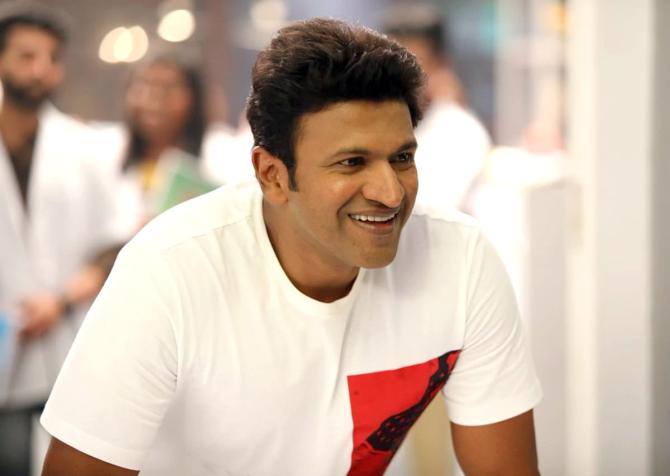 Puneeth;s last film Yuvarathnaa released on Amazon Prime Video earlier this year as theatres were closed in Karnataka due to COVID restrictions.
It is a very upbeat and motivating film as it shows Puneeth fighting to restore ethics in medical colleges across the state.
And that is how Puneeth will best be remembered -- as a well-meaning young man who worked hard to do the right thing and bring joy to everyone he met.