Subhash K Jha picks 5 Hindi films that celebrate sibling bonding.
The brother-sister affection so emphatically underlined in the Hindi film industry in Abhishek Bachchan's profound and protective love for his sister Shweta Nanda and Sara Ali Khan's doting Didi act with her brother Ebrahim was once a staple diet in our films.
Presenting five films that celebrated sibling togetherness.
Choti Bahen, 1959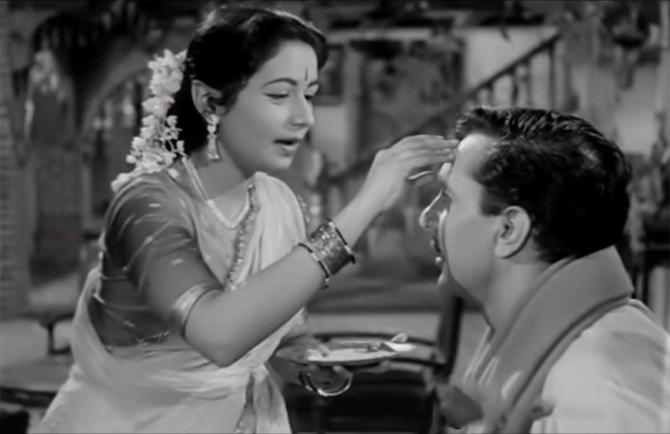 The great Balraj Sahni and Nanda played siblings in this timeless tearjerker about a brother and a sister who stand by each other, weathering every man-made and god-given storm.
The highlight of this sentimental saga is Lata Mangeshkar's song Bhaiya mere raakhi ke bandhan ko nibhan, a song played unfailingly in every household for Raksha Bandhan.
This film was made in Tamil, Telugu and Kannada as well.
Chota Bhai, 1966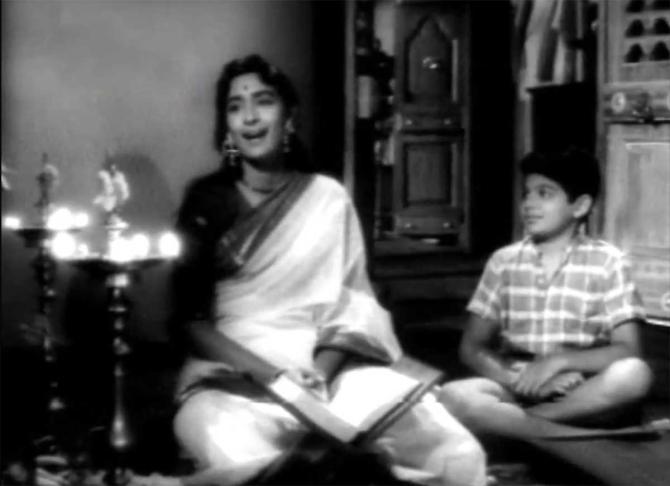 An absolutely undiscovered gem with the very powerful Nutan playing surrogate sister to her screen husband's little brother (Mahesh Kumar), the film showed why age is no barrier for a sibling bonding, and Nutan who was past 30 played out her sisterly bonding with her pre-teen screen-brother with such vivid emotions, there was not a dry eye in the theatres.
Bahen ho toh aisi.
Pyari Behna, 1985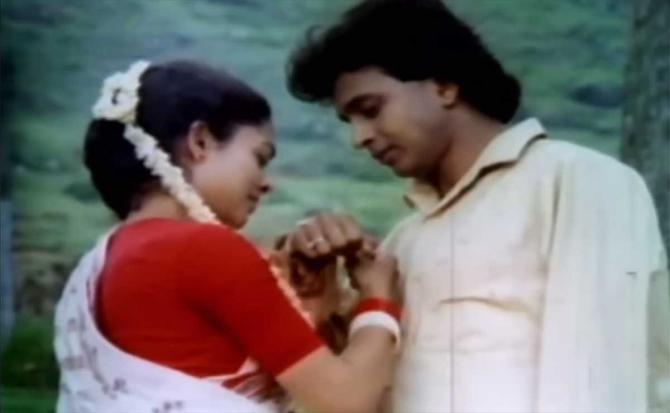 Mithun Chakraborty and the very talented and neglected Tanvi Azmi played siblings in this chaotic melodrama where interestingly the romantic leading lady Padmini Kolhapure had a much less pivotal role than 'sister' Tanvi.
This film directed by the redoubtable Bapu was not a major success, but the bonding between brother and his pyari behna seems very real even today.
Bandhan, 1998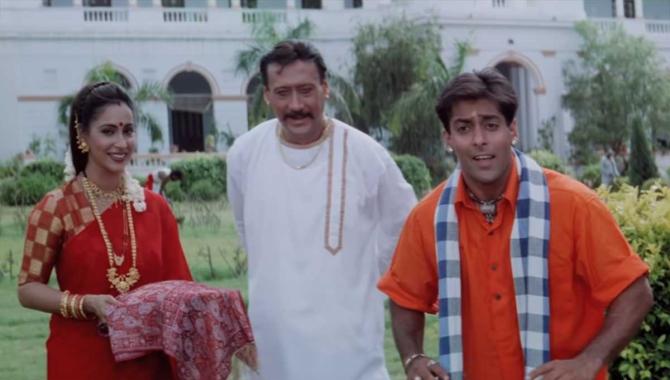 Salman Khan and Ashwini Bhave play inseparable siblings. So when Jackie Shroff marries Bhave, she insists on taking her brother to her sasural.
The relationship here was bit obsessive and overdone. But when it comes to Salman, over-the-top behaviour is only to be expected.
Sachcha Jhutha, 1970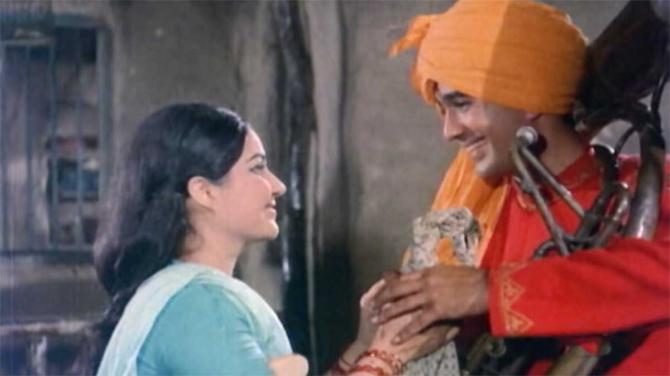 Rajesh Khanna and Naaz (who played sister to almost every hero of the 1960s and 1970s) were the siblings around whom the entire story of this hit film coming at the peak of Khanna's stardom, was woven.
Who can forget the song Meri pyari behaniya banegi dulhaniya where the Superstar sang and danced in anticipation of his dear sister's marriag?
Years later Amitabh Bachchan echoed the same sentiments to his screen sister in Adalat with Behna oh behna teri doli main sajaaoonga.
Stars change. Sentiments don't.
Feature Presentation: Ashish Narsale/Rediff.com