Major Bikramjeet Kanwarpal succumbed to COVID-19 on May 1.
After retiring from the Indian Army, the major became a successful actor in films and television.
An old friend salutes a wonderful human being.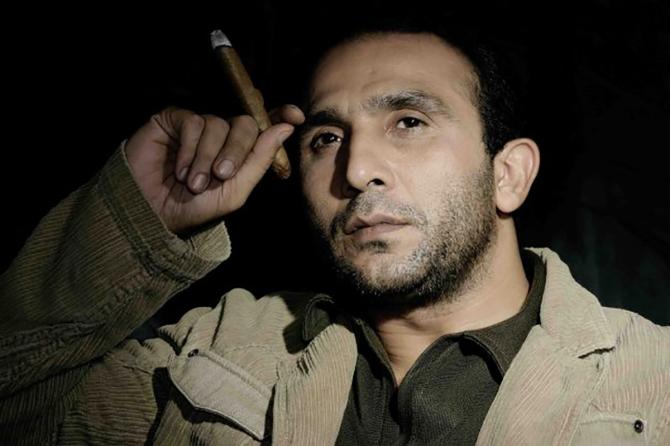 Some people never go.
They live with you even after death has unkindly taken them away from you.
Major Bikramjeet Kanwarpal -- more than a good friend, a lighting guide, and known to the world as a famous Bollywood actor -- was one of them.
An ex-army major and son of an army officer, his friends, colleagues and seniors dearly called him Bizzu.
He did his schooling from the prestigious boarding school in Kasauli, Lawrence School, Sanawar, and from those days itself, the brilliant student was loved by his teachers and classmates.
Bizz was passionate about acting since his childhood and used to participate in school plays and drama.
Though a 'brat', a term used for the children of army officers, Bizz never took academics lightly.
After completing his education, Bizz joined the Indian Army.
He was commissioned as an officer in Hodson's Horse, (also called the 4th Horse) a prestigious regiment of the Armoured Corps raised in the British era.
As a second generation soldier, 4th Horse was another home for Major Bikramjeet since the very inception of his career.
Soon after joining the regiment at Nabha, Punjab, Bizz became the blue-eyed boy of not only of his regiment. but of the entire brigade.
And this is where I met him for the first time.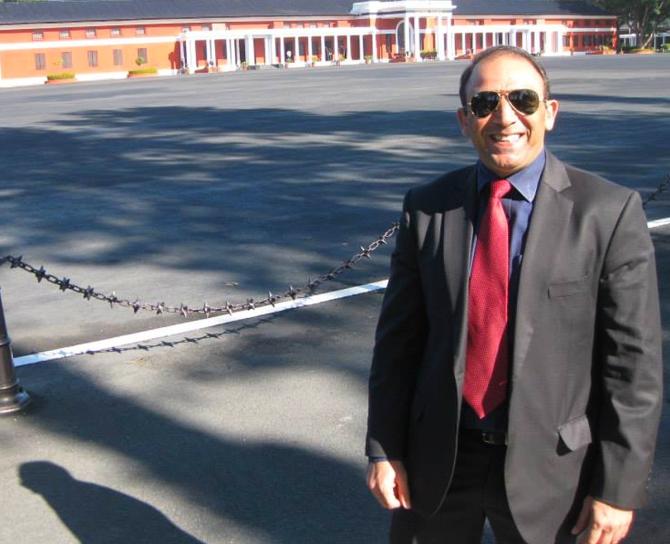 After migrating from Woodstock Mussoorie, I was studying at the Punjab Public School Nabha as my father Colonel A S Ghumman was the BSTO 1 Armoured Brigade.
I remember how was handsome, stunning, well-read and jovial Bizz was.
He loved listening to country and soft music. Elton John and Bryan Adams were his favourites. We would often exchange music CDs with each other.
The officers would finish their work during the day and we kids our school, and in the evenings, we would all meet at the officers' club which hosted many indoor activities like billiards, badminton and table tennis. It had a library with books on the Indian Army as well as fiction. Most importantly, it had a bar which had premium liquor and the world's best nimbu pani made by its bartender, 'Pie', as we called him.
Here, Bizz, Colonel Vivek, a very dear friend and three months senior to Major Bikramjeet, and Colonel Feroze Khan, who was a national squash player, used to get together with the officers.
They used to play tug-of-war on the badminton court and Major Bikramjeet was undoubtedly our leader.
One could witness the best Queen's English between Bizz and and Colonel Vivek whereas Colonel Feroze used to onslaught all the officers with his power game.
We kids would pick up the key to Bizz's bike and take it for a spin, only to come back after two hours and give the keys to the bachelor's room, called the Stallion Den. It accommodated all the bachelor officers of the regiment.
After the fun days at Nabha, my father got posted as camp commandant Babina, Uttar Pradesh.
As luck would have it, 4th Horse was also posted at Babina within months, and we were together again.
My brother Captain Ruminder Singh Ghumman and Major Bikramjeet became best buddies as they were gym partners too.
In the evenings, all of us would gather at Major Bikramjeet's room to listen to music, chat and play the guitar.
Country Roads Take Me Home was our favourite song.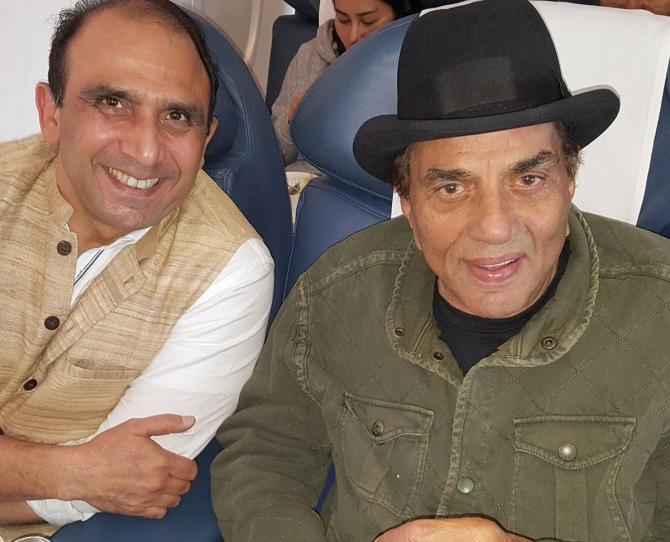 Bizz was instrumental in teaching us how to dance, including jive. He was always full of life.
I remember putting on his favourite perfume before going to a party and he would guide me by saying, 'Buddy, put on this one for occasions.'
Then came a time when we parted ways to set out for a new journey to fulfill our dreams.
Major Bikramjeet resigned from the Indian Army and went to Bollywood where he worked in films like Paap, Platoon, Ghazi Attack.
He was a part of popular television serials and became a loved celebrity in Bollywood.
I declined to join the army and became a lawyer instead.
My brother Captain Ruminder would be in regular touch with Bizz when he was in Bombay.
It was through him that I got in touch with Bizz again, and we relived our childhood memories.
Bizz loved his brother Mr Vishwajeet Kanwarpal a lot.
We often used to talk about his brother and parents, who would spend their holidays at their summer cottage in Solon.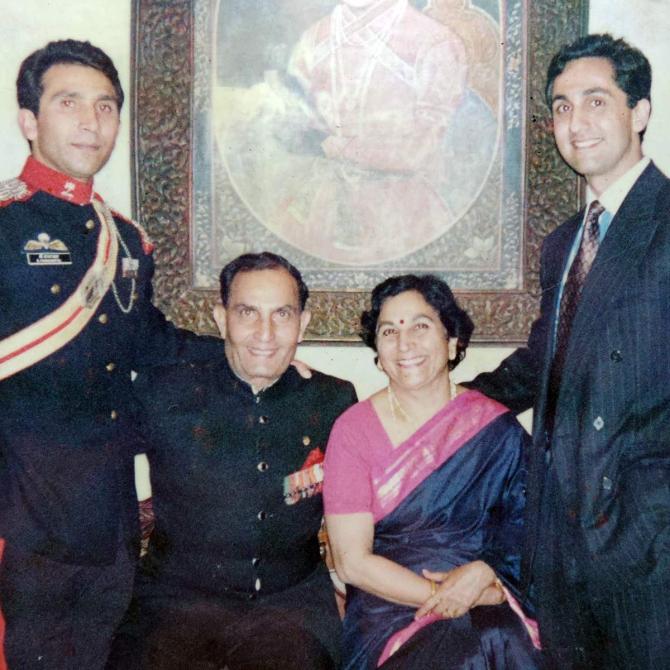 The last time I spoke to Bizz was when he was shooting for a film in Lucknow. It was just a few days ago.
Never in my worst nightmare did I realise that would be my last conversation with him.
He was in the midst of writing a movie script based on the Indian Army.
When Colonel Feroze Khan informed me about Bizz's sad demise, my world was shaken to its core.
A feeling of emptiness crept inside me.
Bizz was the most free-spirited, lively gentleman I knew and he left us too soon.
He was a man of his word, someone who lived life on his terms.
He knew how to live life not only on the big screen, but also in real life, with the same passion.
Will miss you a lot Bizz, you will always be with us.
Your memories are gold to us and even God can't take them away, forget Death.
Feature Presentation: Rajesh Alva/Rediff.com