'I have great friends in film industry but professionalism and friendship are two different cups of tea.
'When it comes to producing a movie, every producer thinks of saleable actors.'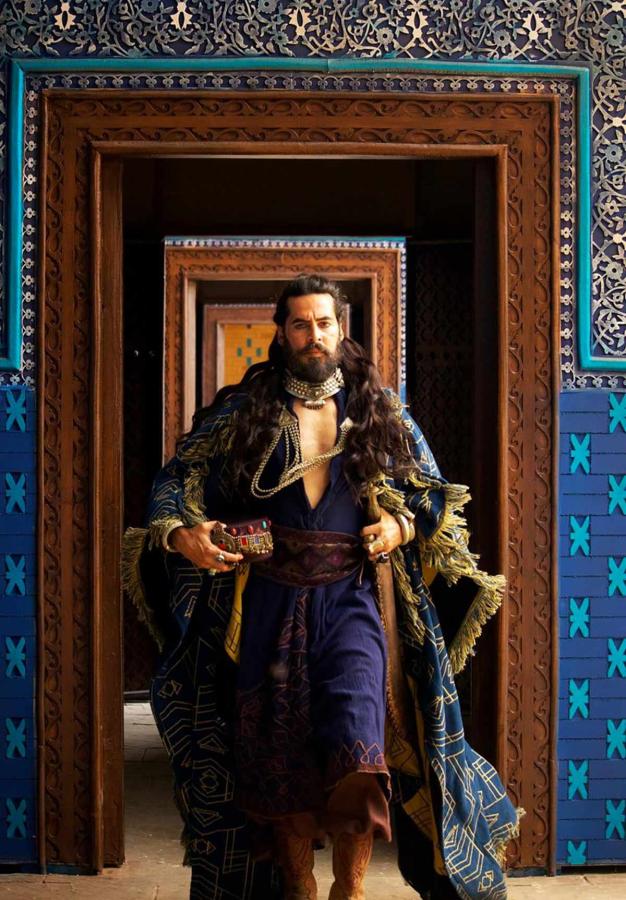 If patience has another name, it has to be Dino Morea.
After waiting for 10 years to get a good break as an actor, Dino came up with his career's best performance yet as Shaybani Khan in Nikkhil Advani's Web series, The Empire.
The last time the actor was seen on the big screen as a leading man was in 2010's Pyaar Impossible!, where his co-stars were Priyanka Chopra and Uday Chopra.
In The Empire, Dino plays the antagonist (Shaybani Khan was Mughal emperor Babur's arch enemy, who defeated and humiliated him by forcing Babur to get his sister, Khanzada, married to him).
Dino's grand entry in the series as the warlord makes you wonder where this actor was in hiding for the last two decades!
"Believe me, everyone is asking me the same question! The fact is, after 2010, I was getting roles that were not so great. I did not want to be a part of those movies because I felt that, if I did those films, log kya kahenge... ye kya bakwas hai? I did not want my stock to fall so I said no," Dino tells Syed Firdaus Ashraf/Rediff.com.
So what has he been doing for the last 10 years?
"I was living life experiences and trying to be a better actor," he replies. "I went to an acting school in Delhi after doing 15 films as a hero! I went there because I wanted to know what they teach in acting school since I had not done any formal training. I learnt a lot."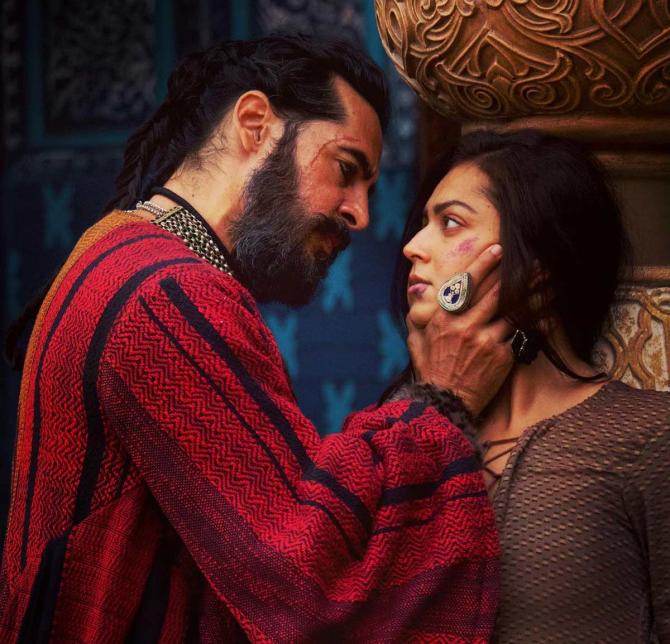 Dino Morea shot to fame when he won the Gladrags Manhunt pageant in 1995. From modelling, he gradually shifted to acting.
He became an instant hit as a chocolate hero when he sang Musu Musu Haasi in his debut film, Raj Kaushal's Pyaar Mein Kabhi Kabhi... in 1999.
Dino's main competitor in those days was John Abraham, another Gladrags Manhunt winner-turned-actor.
If Dino saw a hit in Raaz, John's career got wings with Jism.
"Then suddenly, something happened to John's career. He did Dhoom and never looked back. Hats off to him!" Dino reflects. "Unfortunately, I never got a film like Dhoom.
"One has to believe in destiny. John's destiny was different from mine. He was supposed to move faster than me at that time."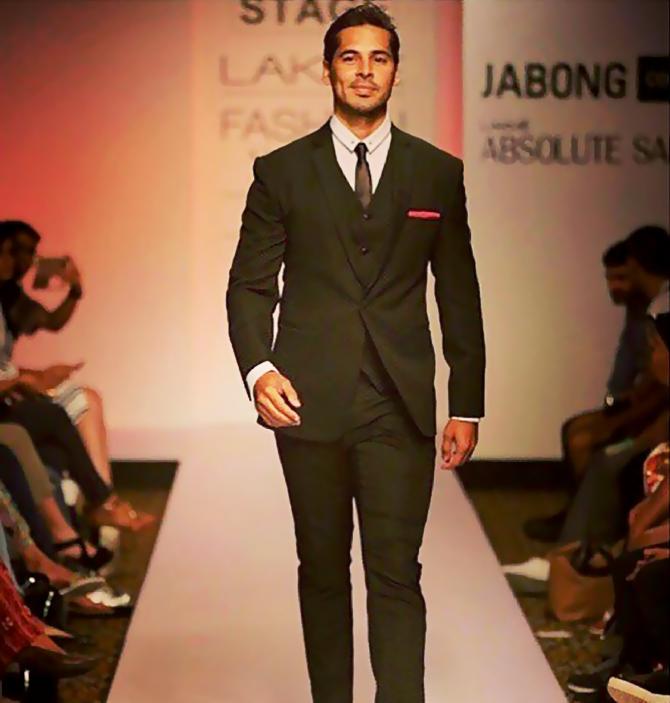 Does he regret saying no to any film?
"Golmaal," Dino answers immediately.
"It was offered to me through Neeraj Vora but I refused. I also refused Mukesh Bhatt's Zeher, which was directed by Mohit Suri. Emraan Hashmi did that."
He adds quickly: "I don't regret it now because you have to move ahead with those decisions."
Dino continues, "After Dhoom, John's career started moving in high speed. Many producers told me then that there was not much difference between John and me. They said this, but they never gave me work. Ultimately, Bollywood producers only think of one thing: Who is saleable. That's okay, as my time has come now."
But isn't it surprising that he parties with top-notch Bollywood producers and actors, yet nobody gives him work?
"I have great friends in film industry but professionalism and friendship are two different cups of tea. When it comes to producing a movie, every producer thinks of saleable actors."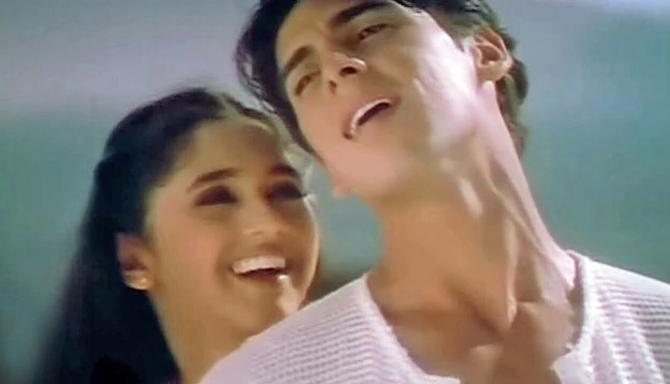 Since work was hard to come by, what did he do?
"One cannot live on love and fresh air," he replies. "I invested in two businesses and, unfortunately, both failed."
Luckily, keeping fit was always Dino's passion and he never gave up on that.
Was it frustrating to be so physically fit and yet sit at home with no work?
"Frustration toh bahut hai (there is a strong feeling of frustration)," Dino says. "I am a very calm person by nature and always positive. I have always believed that life is a roller coaster. One day, you are on top and, one day, you are at the bottom. But once you hit the bottom, there is no way but to go up. If you are a fighter, you will fight for it.
"There is always light at the end of the tunnel. If you are ready to work hard, with laser sharp focus and discipline, you will do it. When rubbish work comes to you, you must say no.
"Actors fear that if you are out of sight, you are out of mind. I wondered whether I would ever get to act again. But I believed that I would get an offer one day and, now, the results are here for everyone to see."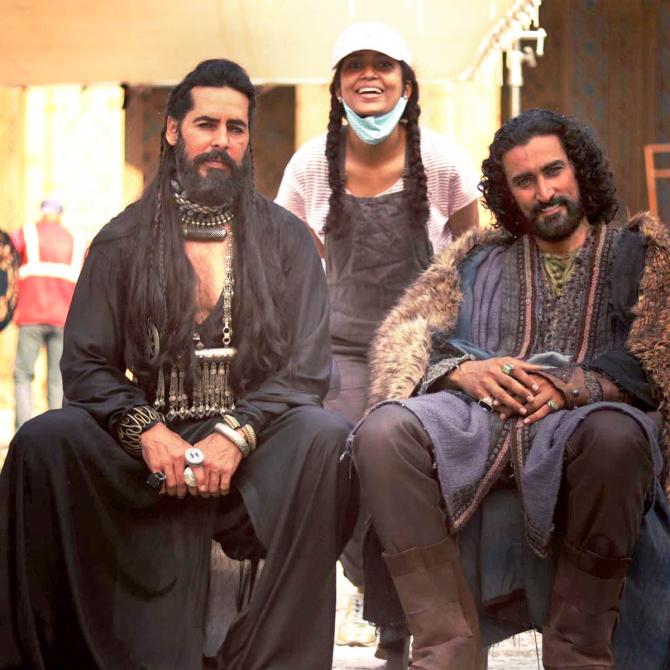 Dino is thankful to producer Nikkhil Advani and director Mitakshara Kumar for seeing him as Shaybani Khan.
"These two people gave me an opportunity to prove myself," he says. "Everybody thought of me as a romantic hero but it was Nikkhil Advani and the Mitakshara Kumar who looked beyond my romantic image and made me an antagonist.
"They knew that I have some skills and I can prove myself.
"When I met Nikkhil and told him I wanted to play an interesting role, he offered me Shaybani Khan's character. I immediately said yes. It is like, if you are hungry for something, you get it."
What kind of preparation did he do for this role?
"I got a (Urdu) tutor. I worked hard and practised the diction. There are a lot of Urdu words in the series and I practised a lot."
Dino explains Shaybani Khan's character: "There are a lot of layers in this character. I had to get into his psyche. I understood him before the shooting began. He is scary but, somewhere, he is emotional too. There is a vulnerable side to him when it comes to Khanzada (Babur's sister, whom he marries).
He adds, "As an actor, the peak of his career comes at a point when people call him with his dialogue, 'Hamari mohabbat ki misaal yaad rakhega, aapki gaddari se bhi wafa ki humne (The world will remember my love; I was faithful even to your treason).
"What I loved about Shaybani's character is that people told me they hated me when they first saw me but, later, they were in tears when they see his plight because of his love for Khanzada. This is the biggest satisfaction that an actor can get in his life."
Did Babur not look like a weakling in front of Shaybani Khan? Dino says: "Babur's character in The Empire is very complex. He always had his sister Khanzada and grandmother (Shabana Azmi) to guide him."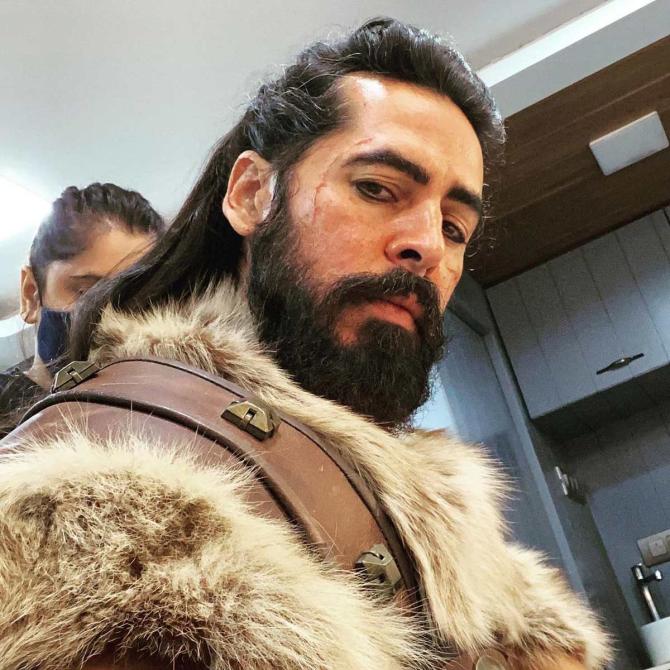 Dino is looking forward to the future. "Now, I have proved myself as an actor and the offers have to come. I am getting accolades from everywhere.
"I always wanted to be ready as an actor and, therefore, I kept physically fit.
"I always thought that if a chance comes my way, I have to look good. That happened when the OTT platform took off and I started getting roles," he says.
The actor has since been seen in Web shows like Mentalhood, Hostages 2 and Tandav.
How would he like to summarise his journey as an actor?
"As I told you, it is like a roller coaster ride. I started on a high, then went low. Now, I am on a high again."