Piku released six years on May 7, 2015.
Subhash K Jha unveils some fascinating facts about the film.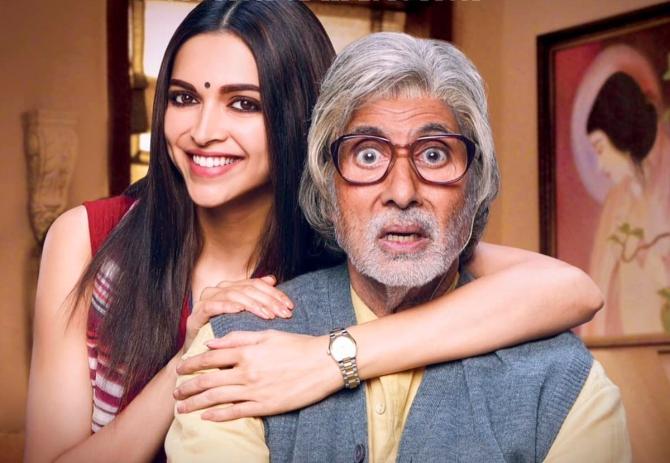 Did you know that the original choice for the title role in Piku was not Deepika Padukone? It was Parineeti Chopra.
Director Shoojit Sircar wanted Parineeti to play the Big B's beleaguered daughter in the film, but she argued that she was already doing a father-daughter film, Daawat-e-Ishq.
So Shoojit rang Deepika's doorbell.
As luck would have it, Daawat-e-Ishq bombed. Piku was a cult success.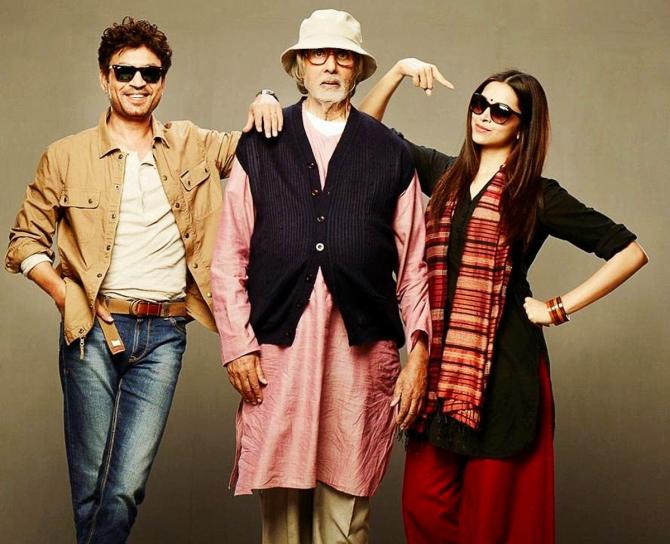 Irrfan, who played Rana Chowdhary, preferred Shoojit Sircar over Ridley Scott.
In 2014, Irrfan opted out of the Ridley Scott sci-fi spectacle The Martian, which later released to raves.
Irrfan had told me, "Yes, I was offered The Martian. The director Ridley Scott and I met. I had a memorable conversation with him. What an inspiring man and talent! He is so many things at the same time and yet, he told me he had seen The Lunchbox."
"I asked him how he could find the time to see films after being a producer, director and so many other things. He said films like Lunchbox were his bedtime stories. Can you believe it?' Irrfan asked.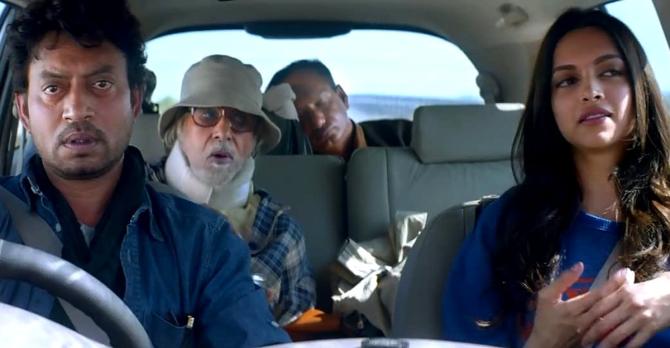 Speaking of the role that was offered to him, Irrfan had said, "It was that of a NASA scientist. While Matt Damon was in outer space, my character was on earth. But meri baatein hawa mein ho rahi tthi (but I was talking in the air)."
The role -- an Indian character named Vincent Kapoor -- was eventually played by the British actor, Chiwetel Ejiofor, who Indian audiences may remember as Kiera Knightley's husband in Love Actually.
This was not the first time Irrfan was offered a role by Ridey Scott.
"He had earlier offered me a part in a film with Russell Crowe, which I couldn't do due to time constraints. Maybe I'll be third time lucky."
Alas, that was not to be.
Irrfan explains why he turned down The Martial for Piku: "I had committed my dates to Shoojit Sircar's film, and no regrets about that. Piku is an important film in my career."
"For the first time, I was seen in an overt romantic role. Not that I haven't played romantic roles. I have, in Maqbool and The Lunchbox. But in these films, I didn't get a chance to romance my heroine with poetry and banter," Irrfan said.
"Shoojit is a good film-maker, and I'd love to work with him again. But more importantly, he is a wonderful human being."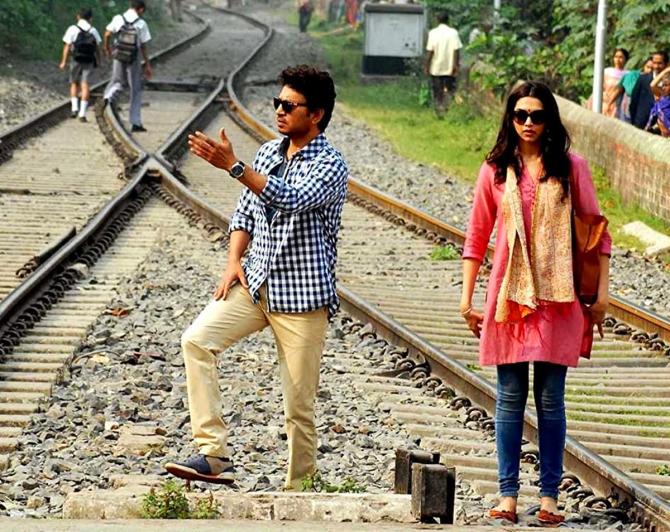 Deepika learnt Bengali to play Piku Banerjee, not that she had to speak the language much.
Whenever her character was agitated, she was required to break into Bangla.
Shoojit and his wife Jhuma helped her with her accent and diction, but there was also a voice coach on the sets.
Amitabh Bachchan's character Bhaskar Banerjee was a direct tribute to Hrishikesh Mukherjee's Anand.
In Hrishida's film, Mr Bachchan's character was named Bhaskar Banerjee.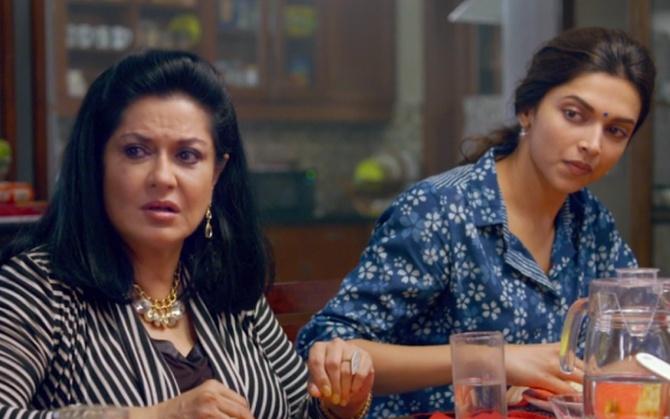 Moushumi Chatterjee, who played the chatterbox aunt Chobi Mashi, returned to Hindi cinema after eight years.
She was persuaded by Shoojit, who is a big fan of the actress.
She didn't know his work, so she watched Vicky Donor and Madras Cafe.
Feature Presentation: Rajesh Alva/Rediff.com