'There is an unsaid bond between Ranveer and me.'
'We just have to look at each other to know if something is not working.'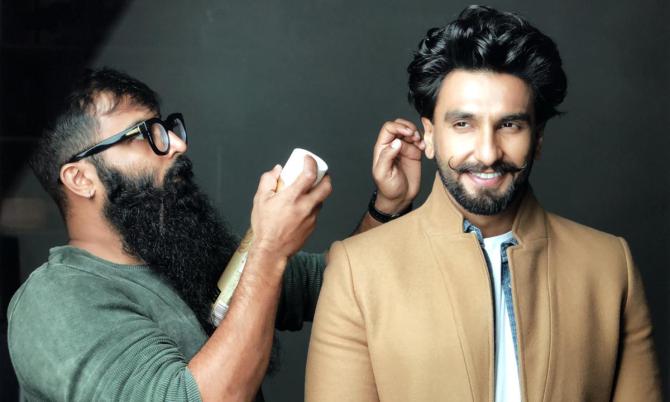 It's not easy for a small town boy to make his Bollywood dream come true.
But ever so often, dreams do come true and sometimes in a way we don't see coming.
Bhusawal-born Darshan Yewalekar probably never thought that one day, he would be Ranveer Singh's personal hairdresser, styling him for his biggest movies, including Karan Johar's Rocky Aur Rani Ki Prem Kahaani.
In fact, all he wanted to do was to study in a big city.
He wanted to try his hand at aeronautical engineering, but his financial background didn't allow that.
His mother ran a beauty parlour from home. When a family friend gave them the idea of becoming a hairstylist, Darshan dropped out of college and took a bus to Pune to do a course.
A Mumbai friend once boasted to him that he was working for ace hairstylist Aalim Hakim in Sanjay Gupta's film Musafir, starring Sanjay Dutt.
That got Darshan excited, and he took the next bus to Mumbai.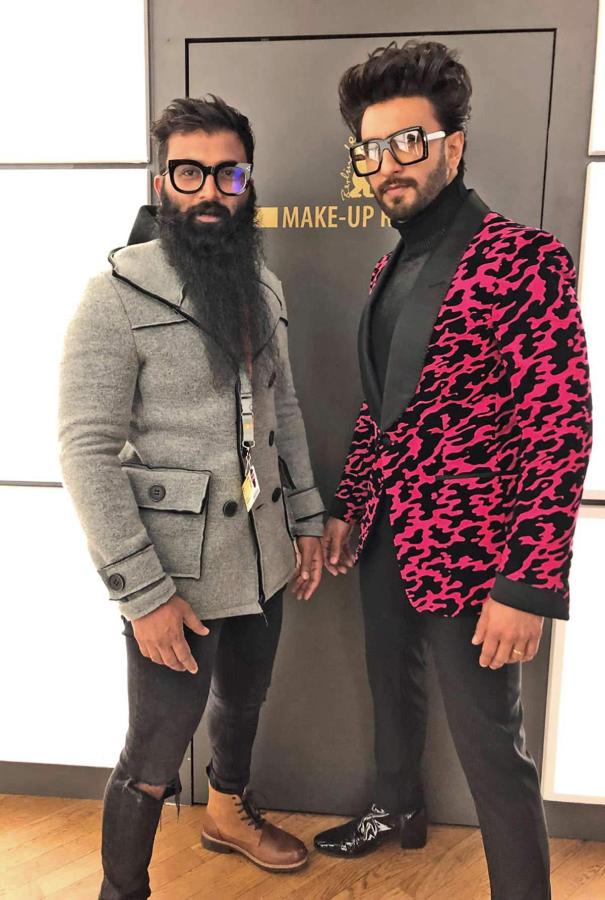 16-year-old Darshan landed at Mumbai's Mehboob Studio, where the song O Saki, Saki Re was being shot.
He spent nine hours in a corner, watching the shoot, totally fascinated.
In the evening, he met Aalim, answered some questions and landed a job.
The very next day, he found himself on the sets of Salman Khan's Mujhse Shaadi Karoge as an assistant hairstylist.
Darshan went on to work with Salman for six years and shares the milestones in his jou8rney with Patcy N/Rediff.com about his journey.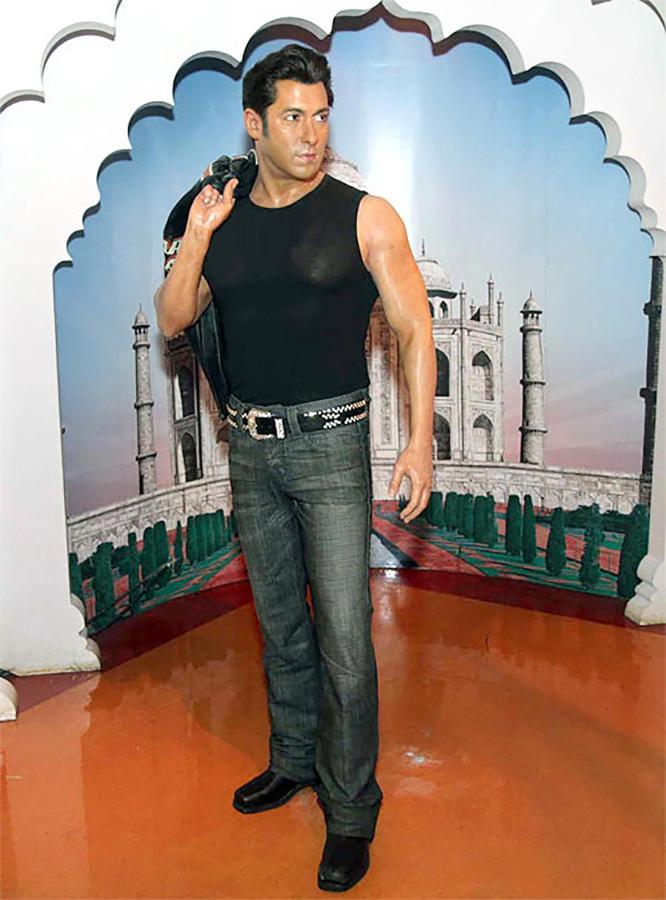 My first outdoor stint as an assistant was for Salmanbhai in Dubai.
Bhai always concentrates on maintaining his physique. As a 17 year old, I was influenced by that.
He would ask me, 'Are you ready for your workout?'
He would constantly push me.
One day he asked me to come to Taj Lands End, as his wax statue was to be made by the Madame Tussauds team. They wanted to know about his hair.
That was a proud moment for me because Salmanbhai trusted me.
Before he left for London for the launch, Salmanbhai called me home and asked if I had a suit.
I said no.
He asked me to check his wardrobe and pick a suit that I liked and wear it in London.
That was the kind of encouragement he gave me.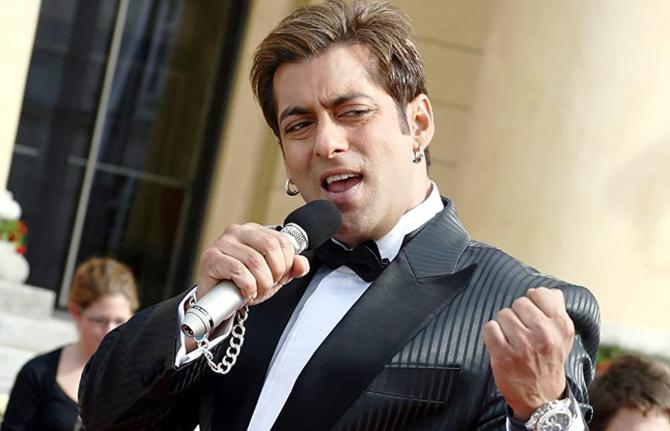 The first film that I did for Salman was Yuvraaj.
I got to decide his hair look, hair colour, everything.
Our first shoot was in Austria and that trip transformed me.
I gained a lot of confidence.
(Director) Subhash Ghai told me to create a different look for him.
Colour was trendy then.
I gave him blond highlights and a global colour.
Salmanbhai sat for three hours and let me do what I wanted.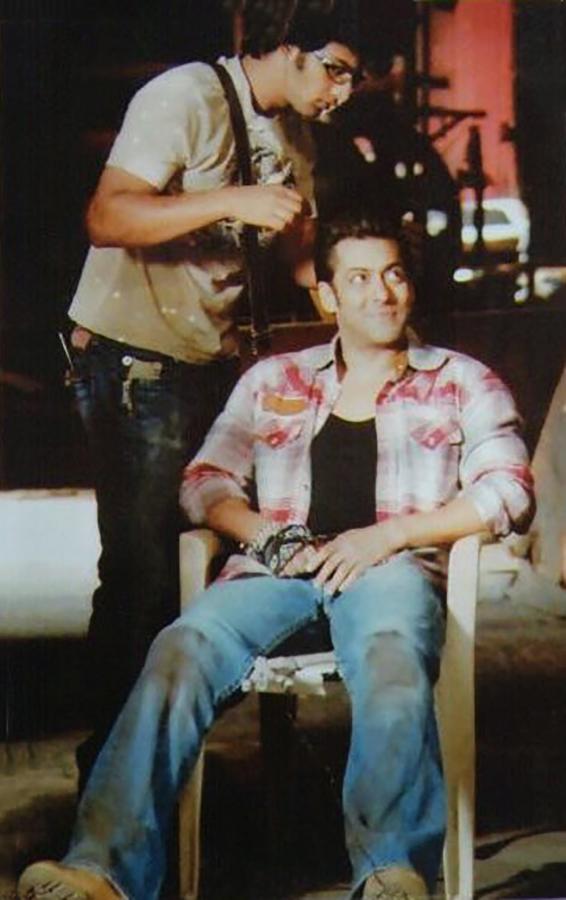 My last film with Salmanbhai was Wanted.
(Director) Prabhudeva sir wanted a sharp look, so we cut his hair short from the sides and gave it a pushback on top.
Salmanbhai has very soft and straight hair. It's very easy to work with.
He had grown his hair for Yuvraaj, but he prefers a short crop.
When I left Salmanbhai, it was a beautiful departure. He called me home and we had a long chat.
I told him honestly what I wanted to do.
He told someone that he was proud that this boy had the guts to move away from him, and do something different.
I literally grew up with him, from a 16 to a 22 year old.
I consider him my guiding force.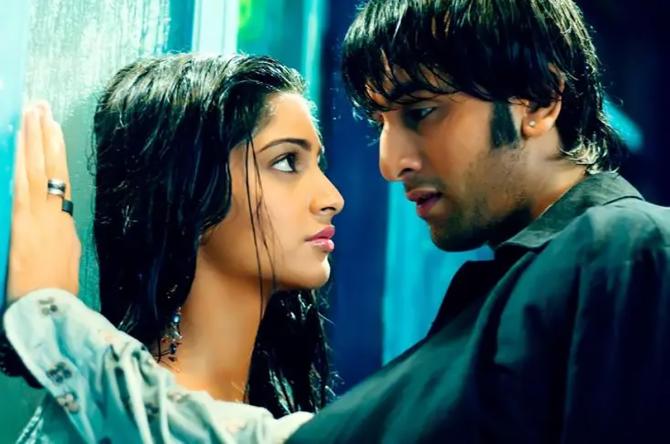 After being a hairstylist for stars, I started my own salon. But I realised I am not good at business. Within a year, I hit rock bottom.
I started freelancing.
I had no job.
Before I had left Aalim, I had designed Ranbir Kapoor's hair.
(Director) Sanjay Leela Bhansali had come to meet me at Aalim's salon with Ranbir Kapoor to create a look for Saawariya.
Salmanbhai was not doing films then, so he suggested that I work with Ranbir for the time being.
Saawariya got delayed by 45 days and Bhai resumed work, so I got to work on the film for only 15 days.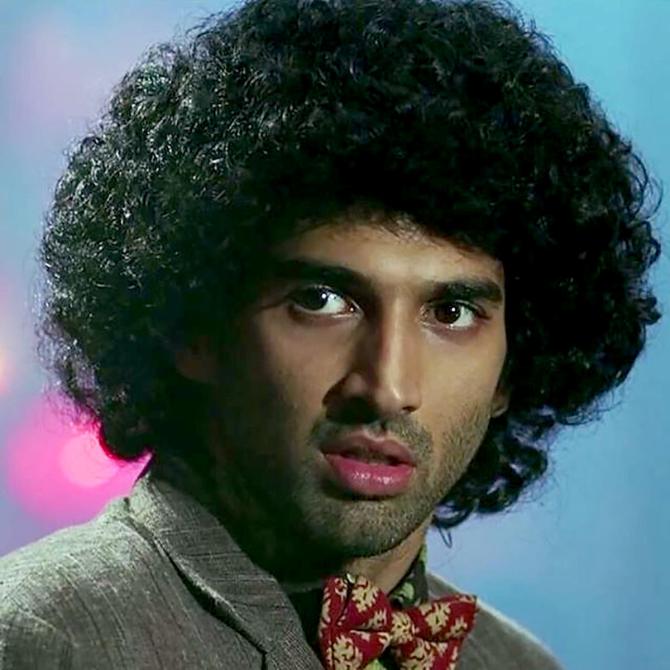 I could not complete Saawariya, but Sanjay sir told me that whenever I needed help, I could get in touch with him.
SO he gave me an opportunity to style Aditya Roy Kapur's hair in Guzaarish.
Aditya has curly hair.
I was surprised when I met him because normally, mainstream actors don't have hair like that.
I thought it was fascinating and decided to retain as it was.
We maintained the texture because that would bring out the innocence on his face.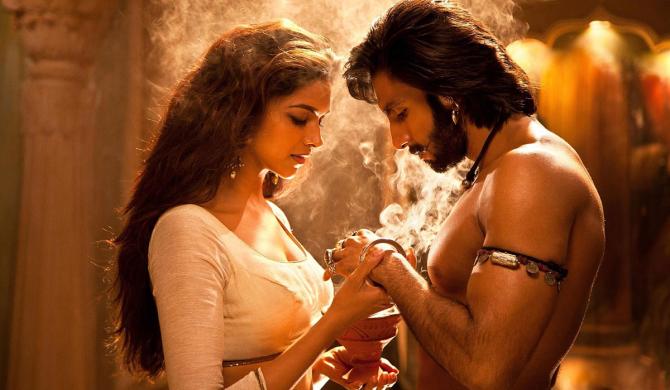 I worked with Ranveer Singh for the first time in Goliyon Ki Raasleela Ram-Leela.
I prepped for a week, did my research and presented my design sketches to Ranveer. My idea was to make him look like Ram.
I think he really liked it because I got a call from his manager, asking to do a magazine shoot with Ranveer.
Ten days into Goliyon Ki Raasleela Ram-Leela, he offered Gunday to me.
I had no job or money, so this was a great opportunity for me.
I started getting work because of Ranveer Singh.
Then we did Shaad Ali's Kill Dill.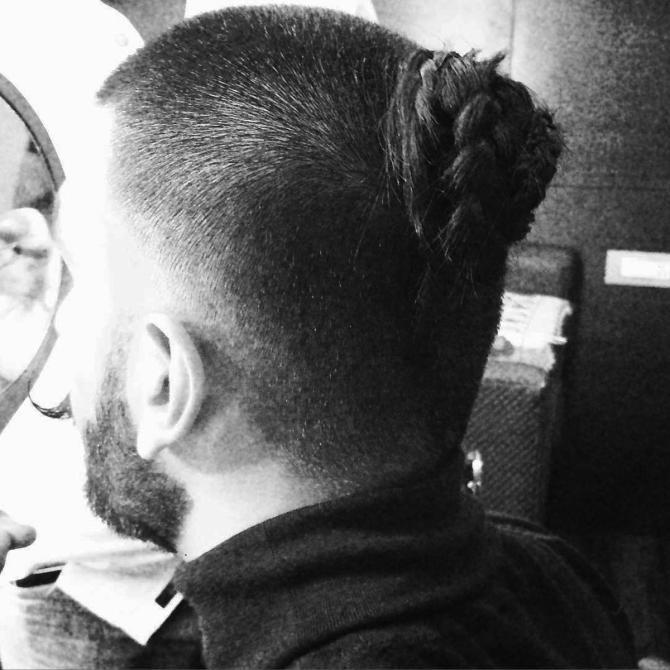 Next was Bajirao Mastani. The most difficult part was to create a shendi.
The look test was in four days and I was still thinking about how to create a shendi.
I remember we were travelling to Chennai or Hyderabad, I saw a painting of a bald guy with a shendi. I stood there just looking at it.
Ranveer came from behind, tapped me and asked, 'What are you doing?'
I showed him that painting. It was like an inspiration.
It was really difficult to create the shendi, there were too many questions: How do you manage it on a day-to-day shoot? What kind of baldness is needed? How much hair should we keep?
The main part was to maintain the continuity of that baldness.
Like, for instance, when he was at war towards the climax scene, he wouldn't be able to shave his head, so there must be some hair.
A lot of planning went in that.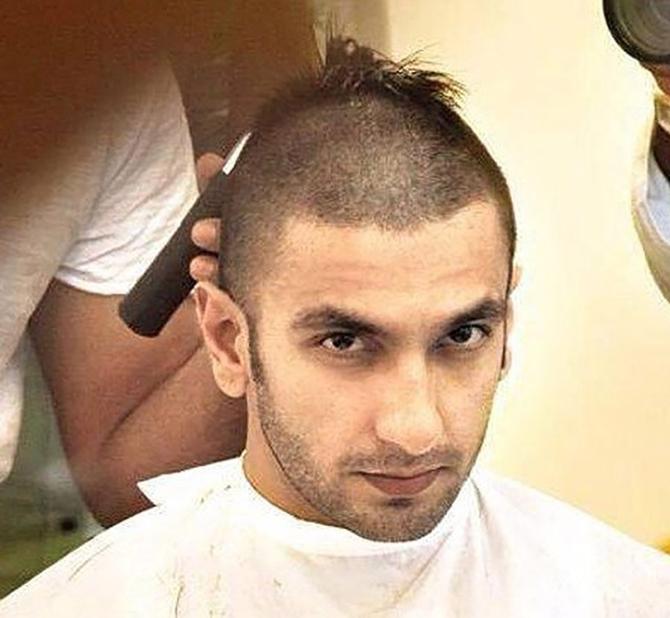 The first major question was going bald.
Ranveer was doing multiple things at the same time. But he had to go bald, so the question was: Should it be real or fake?
There were a huge discussion, and a majority voted for a fake bald.
I suggested we make it real because I felt we should do justice to a historical film like this.
Ranveer agreed and broke the stereotype that heroes can't go bald.
We made a prosthetic shendi and blended into his scalp.
I did not do his look in Befikre because I got to design the look of a whole movie in Qaidi Band.
This was the first time I was doing a whole film.
The characters in Qaidi Band are in jail so (Director) Habib Faisal asked me how I would cut their hair.
I had decided not to to do a good finish on the hair, so I kept distracting myself by talking and chilling while cutting the hair because I didn't want a perfect job.
Bhansali approached me again for Padmaavat.
There are no images available on Allauddin Khilji, so I had to think how I would make him look deadly.
I asked Ranveer to grow a beard because if shaped in a good manner, it would give out a different feel of the person.
He grew it for two months.
We decided to keep his hair long, below the shoulders. We blended the prosthetic hair into his real hair, so that it did not like a wig.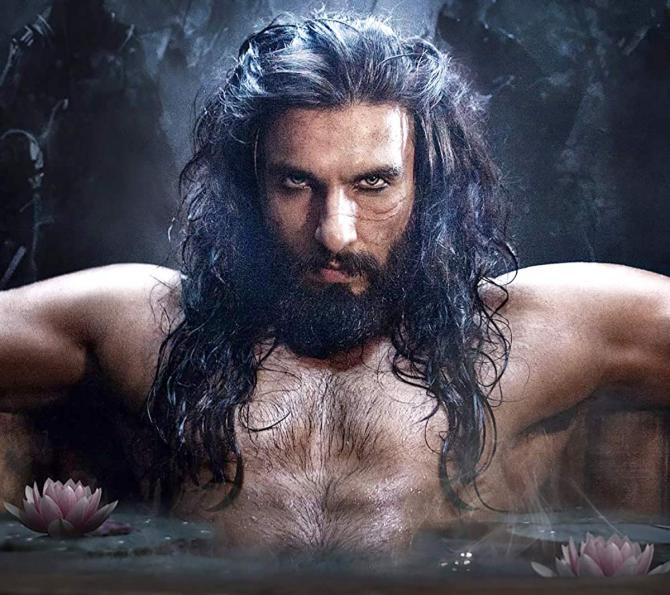 The prosthetic make-up by Preetisheel Singh played a huge part in creating the look. She is fantastic!
The costume completed the look.
To maintain his hair was the most challenging thing in my career so far.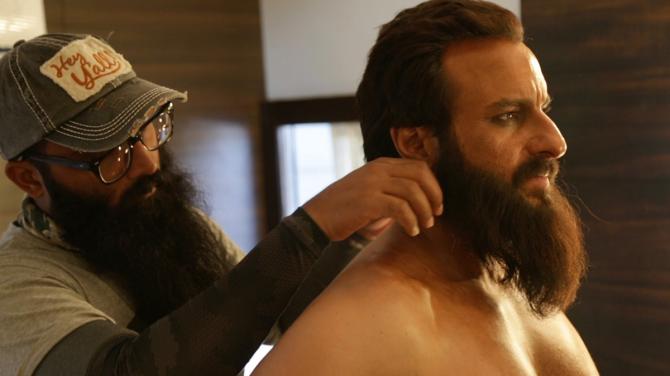 Then Ranveer got busy with Gully Boy and I was not needed.
So I designed the look for Laal Kaptaan.
I was approached for Saif Ali Khan's look in the film, but the script was so interesting that I wanted to create the whole Laal Kaptaan world.
I had decided on doing a lot of research on Naga sadhus, but when I entered (Director) Navdeep Singh sir's office, there were so many pictures and material stuck on the doors and walls that I just kept staring.
He had done complete research for the film, and he handed me a docket.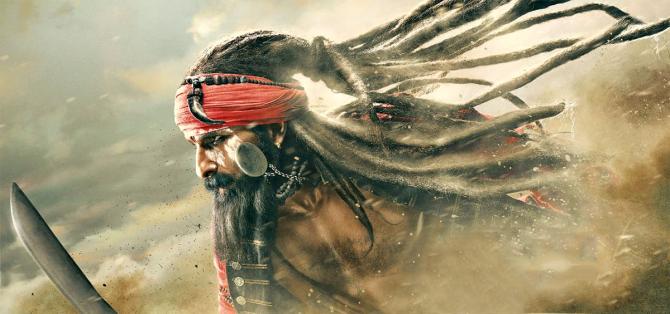 For me, Saif is a king. He is the most gentlemanly person I have ever met in my life.
I aspire to be like him.
He is so knowledgeable, so humble, so nice, so witty, so energetic, so giving...
When I first met him, he greeted me by saying, 'Hey buddy, what's up? Heard a lot about you.'
He made me so comfortable.
He made me feel like he knows my work and who I am. That really boosts you up.
He gave me lot of time to style his look.
He would be at his rehearsals, but still would accommodate us.
The first time we did his hair, it took us three-four hours to assemble it together.
We did three look tests until we finally got the look that he has in the film.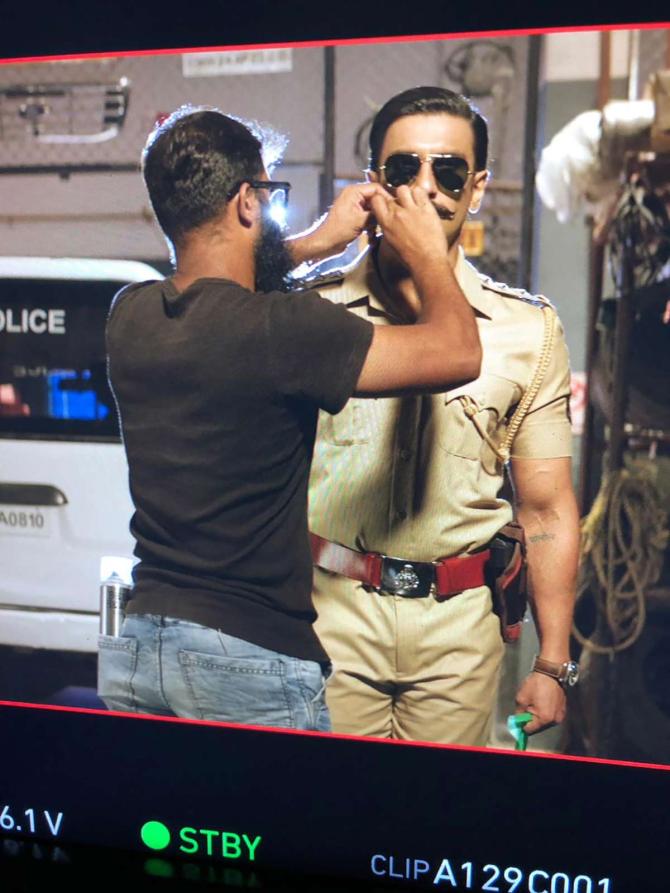 Simmba was exciting because I got to meet Blockbuster Director Rohit Shetty.
He is so humble and sweet.
He was very clear with his idea.
He told me, 'Isko police banana hai, mujhe chotti moochi dede. Make his hair look like a desi cop.'
That's all his brief was.
He never came to see how I was cutting his hair.
I gave Ranveer a nice oiled, side-parting look and a desi small moustache.
When we went on set, Rohit Shetty looked at him and said, 'Achcha hai.'
It felt so nice.
It was an easy film, not heavy on styling.
Then I did Jayeshbhai Jordaar, made by first-time director Divyang Thakkar.
When I met him, he said he wanted a unique moustache and hairstyle and asked me to work on it.
Since the movie is not out, I can't talk about it.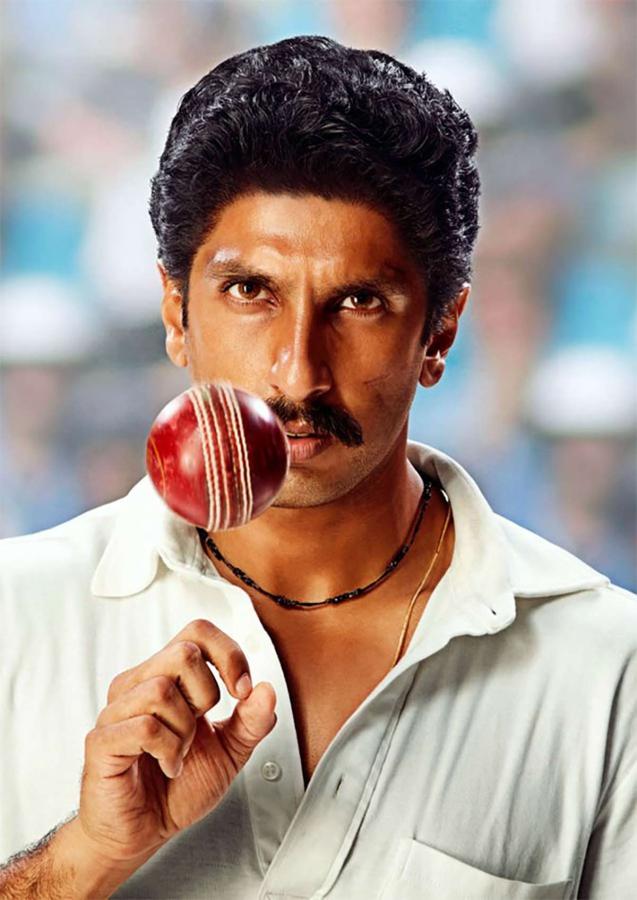 '83 was an event!
When I met (Director) Kabir Khan, he gave me Kapil Dev's pictures and asked me to make him look as close as possible to him.
He asked me how I would achieve the moustache, I opted for a real one, not a fake one.
I had worked with Ranveer for almost 10 years now and I know every hair on his face.
We did five look tests to get the moustache right because we wanted that volume and curls right.
A normal moustache trim takes 10 to 15 minutes but we took 40 to 45 minutes to trim it the first time.
Ranveer was very patient.
To maintain it on the sets, we had to trim it on alternate days.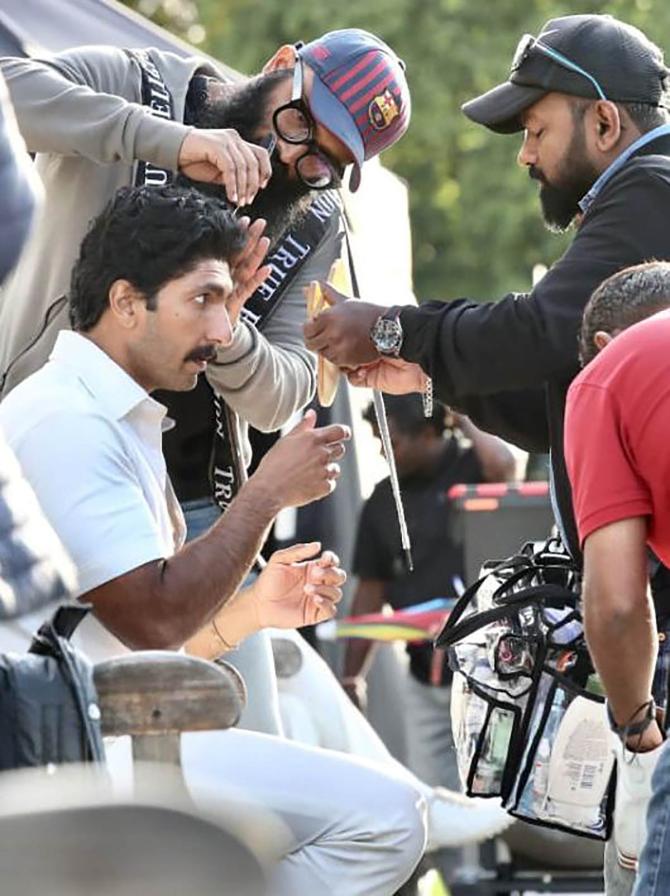 For the hair, we created a wig for him.
That took six-seven trials on our own. We didn't even meet Ranveer until we were satisfied.
The wig required a lot of maintenance.
After 10 years of working with Ranveer, I can say we are still the same from how we were on day one.
The love has just increased.
I think we are like brothers.
There is an unsaid bond between us.
We just have to look at each other to know if something is not working.
Ranveer is driven by his passion towards cinema by acting; I am, by hairstyling.
There is so much that I have learnt from him.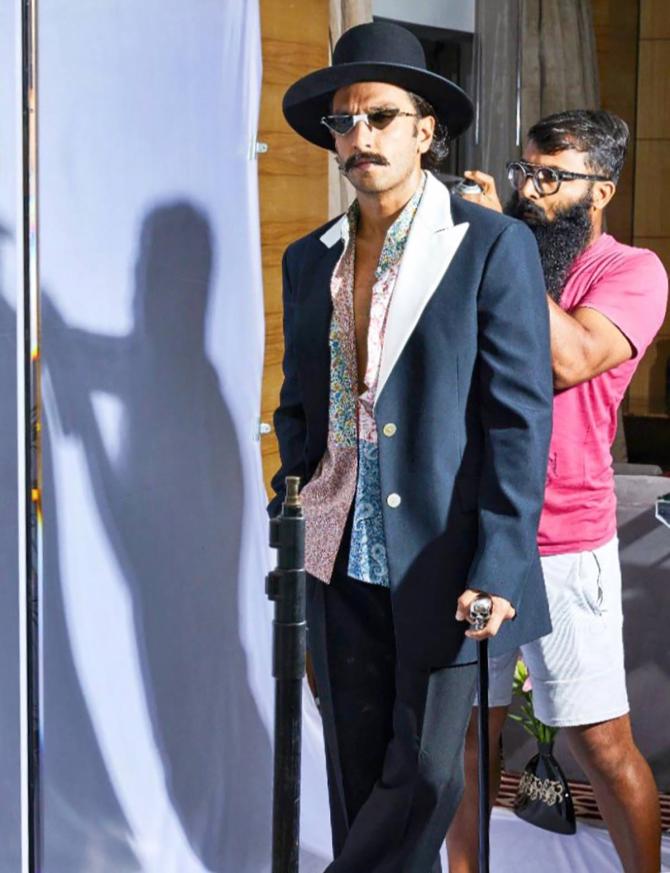 When Karan Johar asked whether I would like to do the whole film Rocky Aur Rani Ki Prem Kahani, it was like a dream come true.
This is the first time I will be working on the whole cast in a Ranveer Singh film.