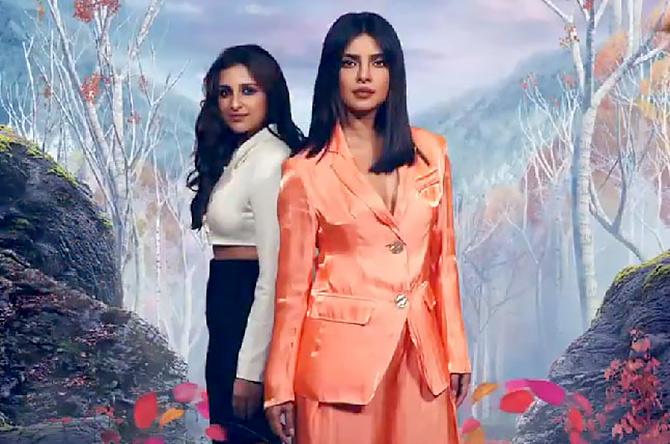 In the Oscar-winning animated musical Frozen, sisters Anna and Elsa's bond is tested after the latter's magical powers wreaks havoc and threatens to destroy their lives and kingdom.
The royal siblings return in its sequel, releasing November 22, featuring real life cousins Priyanka and Parineeti Chopra as their Hindi voices.
Warm or warring, back home too Bollywood has depicted many, MANY faces of sisterly love.
Sukanya Verma does a recap.
Pataakha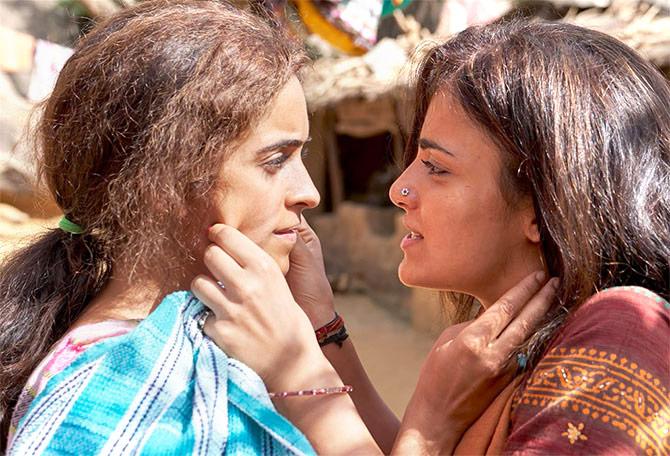 Sanya Malhotra and Radhika Madan's bitter, bawdy fights go beyond the realm of standard sisterly nok-jhonk in their violent demonstration of 'can't live with you or without you' affections.
Dangal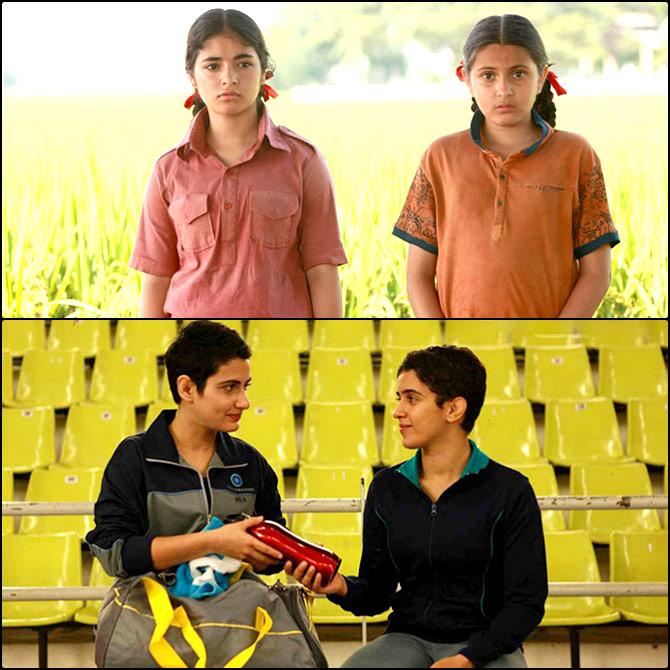 Zaira Wasim and Suhani Bhatnagar, as well as their grown-up avatars -- played by Fatima Sana Shaikh and Sanya Malhotra -- fittingly share the pain of being raised by a taskmaster father and pride of turning top notch wrestlers in the acclaimed Dangal.
Makdee
In Vishal Bhardwaj's eerie PG fantasy set in a sleepy village, Shweta Basu Prasad's plucky schoolgirl leaves no stone unturned to rescue her shy abducted twin from the clutches of a creepy, children-stealing witch.
Laaga Chunari Mein Daag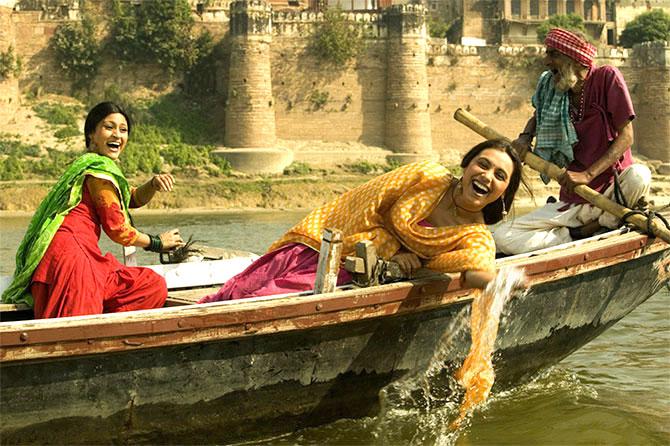 Badi bahen Rani Mukerji leaves her small-town life behind to turn call girl and fund an oblivious Konkona Sen Sharma's education, leading to one's shock and another's shame in the dated Laaga Chunari Mein Daag.
Kabhi Khushi Kabhie Gham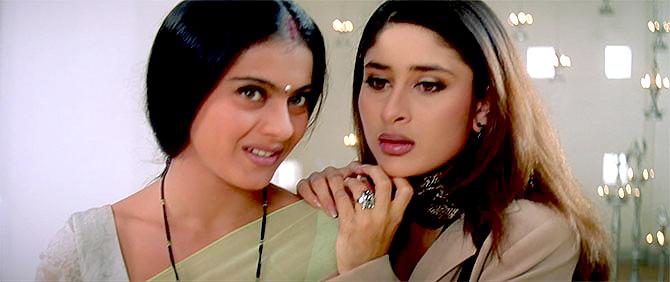 The generation gap between sanskari Kajol and sassy Kareena Kapoor sparks comic friction in Karan Johar's grand family drama.
Saaz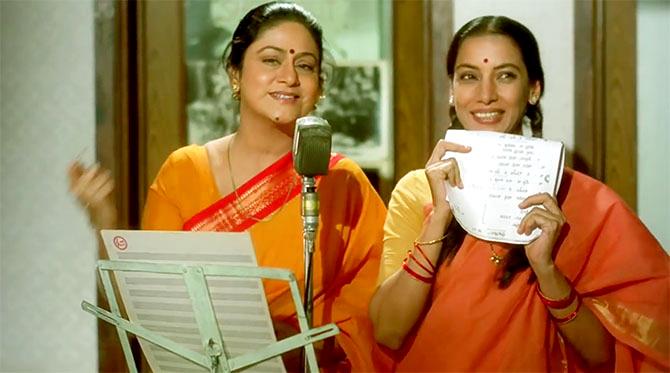 Said to be loosely inspired by Lata Mangeshkar-Asha Bhosle's alleged rivalry, Sai Paranjpye's Saaz gently explores the close ties and clashing egos between Shabana Azmi and Aruna Irani's fiercely competitive singer sisters.
Dushman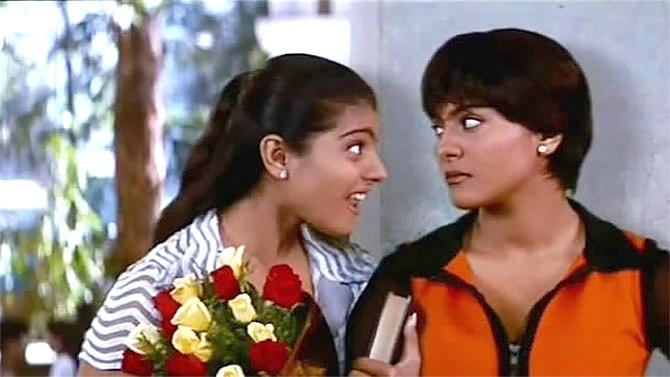 Kajol gets in shape and gains a know-how in attack and self-defence to avenge her lookalike sister's brutal rape and murder in the intense, Dushman.
Hum Aapke Hain Koun..!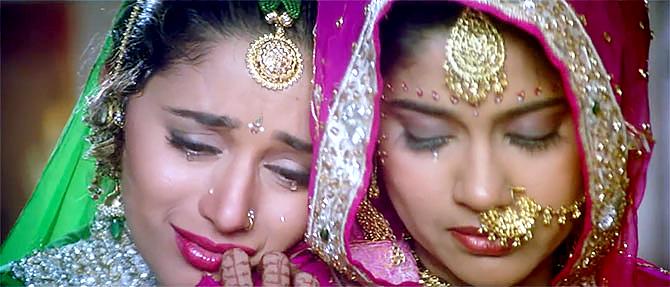 Madhuri Dixit and Renuka Shahane cut a lovely picture as a pair of sisters with dazzling smiles finding love in the same family until struck by tragedy that threatens the course of one's romantic future. Thank God for Pomeranian intervention.
Aaina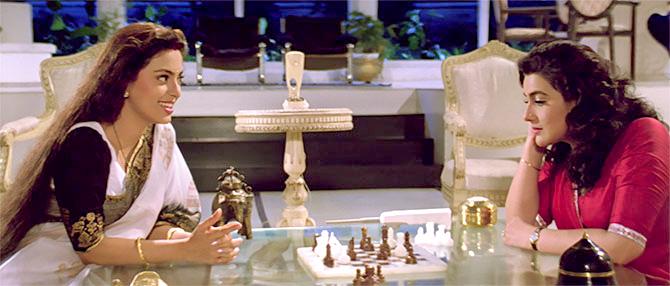 All hell breaks loose after a haughty young woman's timid sister ends up marrying her groom. She returns to stake a claim in Amrita Singh and Juhi Chawla's war of Mera Pati Sirf Mera Hai.
Khiladiyon Ka Khiladi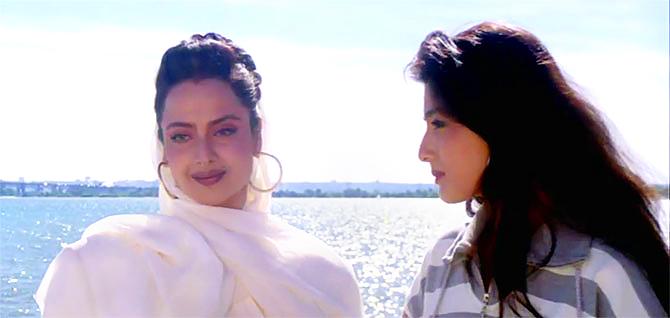 Canada based-mafia boss Rekha sets aside her Cruella to do erotic dance numbers around Akshay Kumar. It even makes her go soft around the younger sister, Raveena Tandon who is in love with the same guy.
Baazigar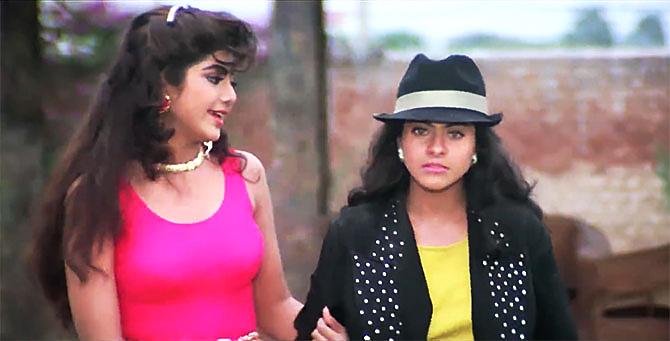 There aren't too many scenes to highlight Kajol and Shilpa Shetty's sisterly bond in Baazigar. But the deeds of their common (and cruel) love interest disturbs it enough to underscore blood is thicker than water.
Dilwale Dulhania Le Jayenge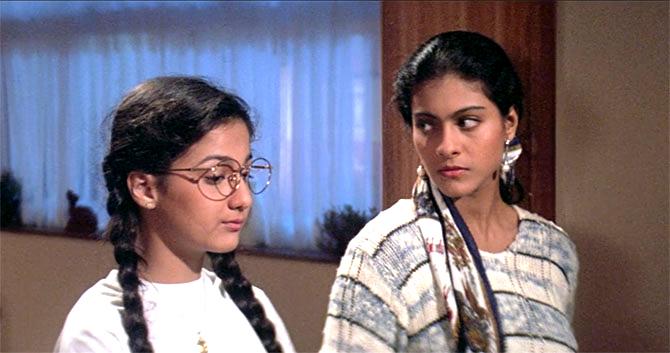 Younger sister's approval matters and it's obvious in how Kajol's finicky Chutki, played by Pooja Ruparel, gives a wholehearted thumbs up to Shah Rukh Khan and outright rejects Parmeet Sethi.
Chaalbaaz
Sridevi's award-winning twin act reiterates the fun of watching chalk and cheese sisters separated at birth taking on their tyrants. Both on screen and off it, the spunky one steals the show.
Love 86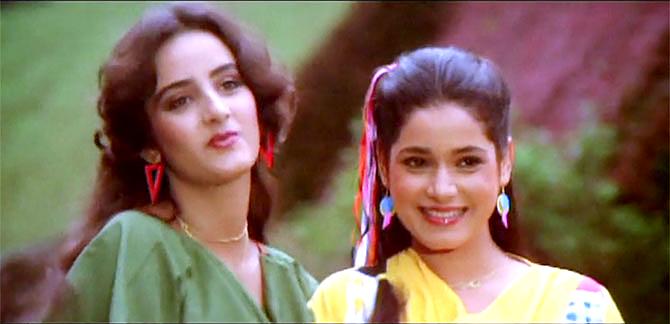 Neelam and Farah lend fizz and glamour to a standard 1980s romp as sisters hoodwinking their controlling Mumma to double date behind her back.
100 days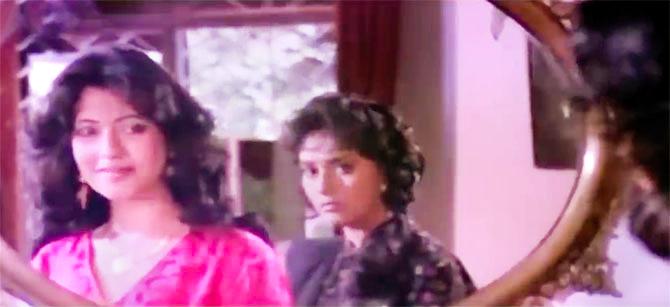 Moon Moon Sen and Madhuri Dixit's sisterly ties are why the latter has powerful premonitions and visions about her didi's murder in the exciting whodunit 100 Days.
Masoom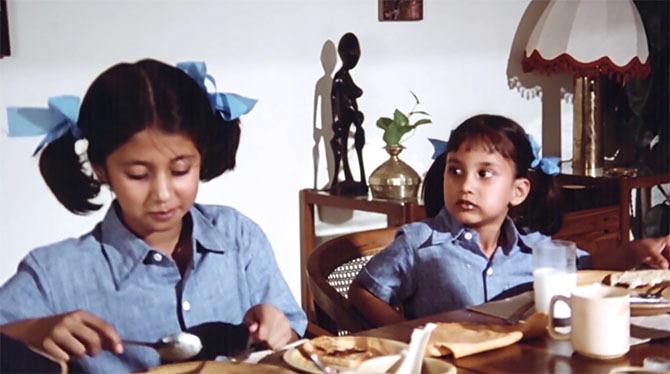 That adorable age when sisterly exchange is limited to 'stupid/you stupid' is believably captured in Urmila Matondkar and Aradhana Srivastav's sweet squabbles.
Insaf Ka Tarazu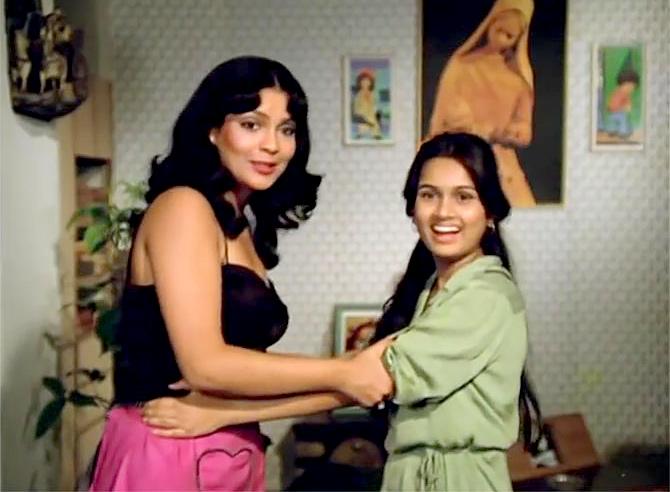 Teenager Padmini Kolhapure's protective big sister Zeenat Aman fights for justice and even takes it in her own hands to execute a serial rapist masquerading in the garb of an illustrious businessman in Insaf Ka Tarazu.
Namkeen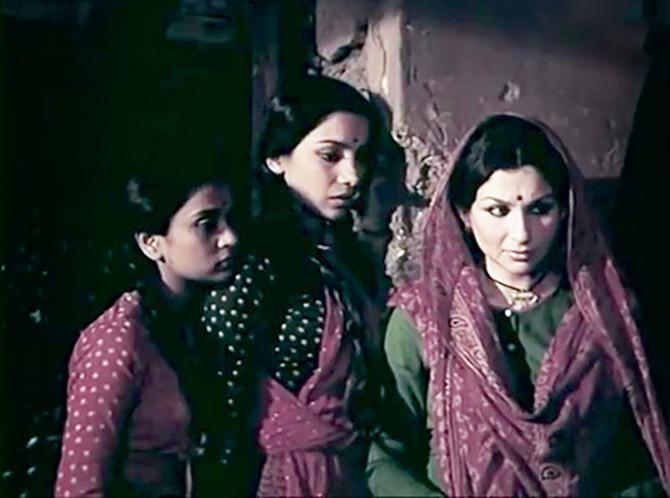 The struggles and emotions of three sisters -- the resilient Sharmila Tagore, gentle Shabana Azmi and spirited Kiran Vairale -- find a breather in the arrival of a kindly truck driver in Namkeen.
Baseraa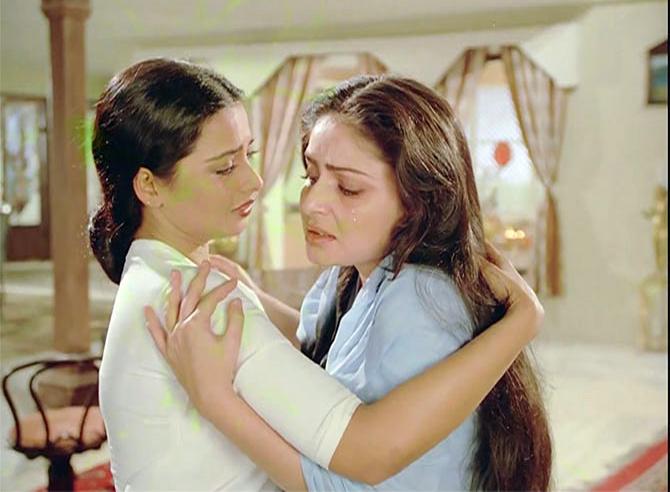 Rekha and Raakhee play Bollywood's brand of ever ready to sacrifice sisters in Baseraa's bizarre turn of events.
Rekha's widowhood results in Raakhee ending up in a mental asylum, compelling Rekha to marry her brother-in-law.
When Raakhee unexpectedly returns, Rekha conceals her marriage and pretends to be a white-sari clad widow until her big sister finds out the truth and goes back to the mental institution. It's a mad, mad world indeed.
Angoor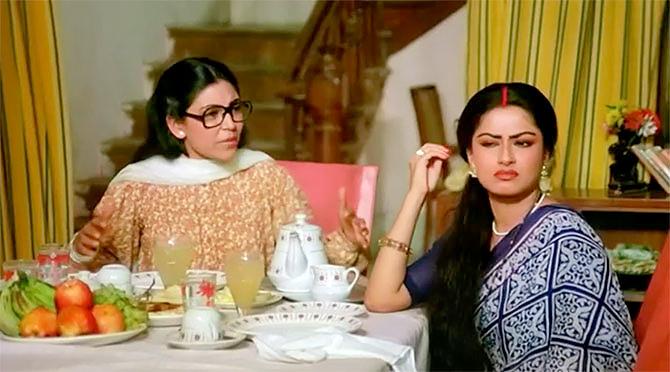 Housewife Moushumi Chatterji's conventional worldview gets much-needed rebuke and intervention in feisty sister Deepti Naval's logical interjections in Gulzar's delightful Angoor.
Seeta Aur Geeta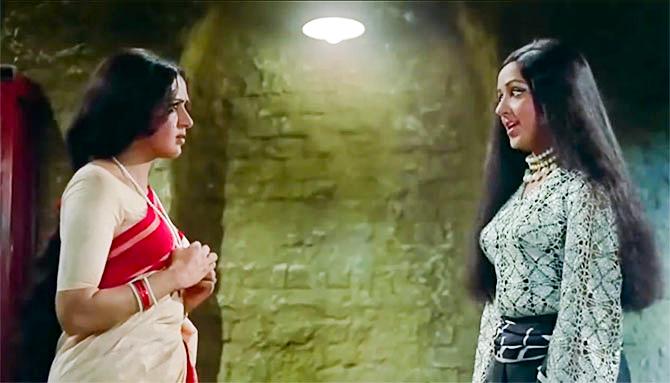 Dilip Kumar's Ram Aur Shyam formula of twins separated at birth is successfully recreated in Hema Malini's dual turn as livewire and lily livered when the former comes to the latter's rescue in Seeta Aur Geeta.
Sharmilee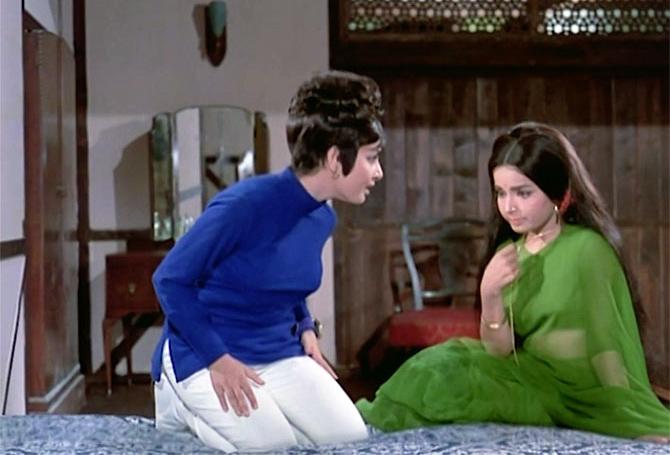 Mousy Raakhee and mischievous Raakhee play lookalike twins romancing the same guy leading to inevitable heartbreak and betrayal in Sharmilee.
Do Kaliyan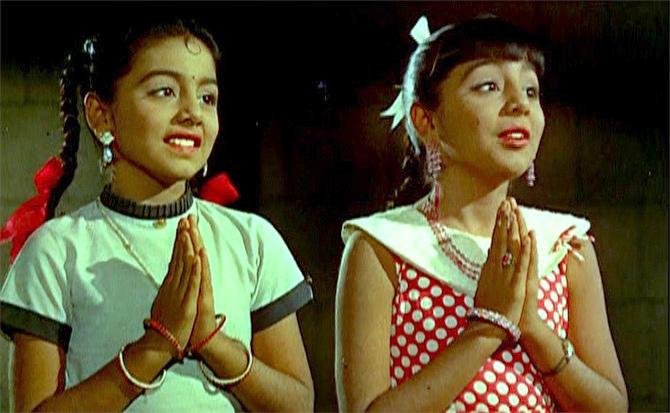 Do Kaliyan rips off Disney's The Parent Trap to showcase a knee-high Neetu Singh's precocious charms as a pair of twins hatching a scheme to reunite their estranged parents.
Baharein Phir Bhi Aayengi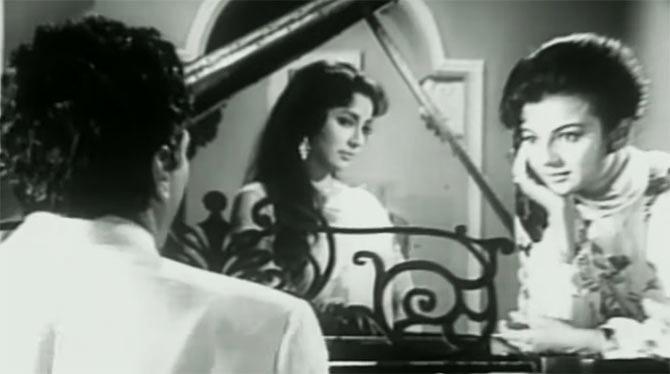 Mala Sinha's mature, responsible managing director of a newspaper and Tanuja's bubbly, chirpy college-going sister lose their heart to Dharmendra's bright journalist in Baharein Phir Bhi Aayengi. To nobody's surprise, only one's feelings are reciprocated.
Gumraah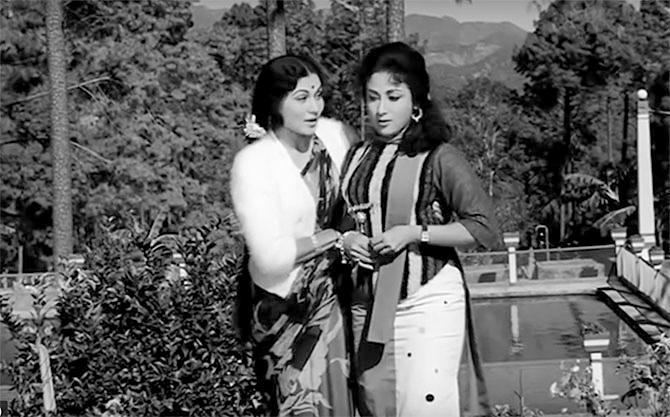 One must marry the brother-in-law after big sister suddenly dies and raise their children because what happens in the family stays in the family.
Of course, one has to sacrifice one's romance with a handsome lad too. That shows the extent of Nirupa Roy and Mala Sinha's sisterhood in the old-fashioned Gumraah. No wonder its remake Bewafaa, featuring Sushmita Sen and Kareena Kapoor found little love.