Bollywood's tryst with blackmail...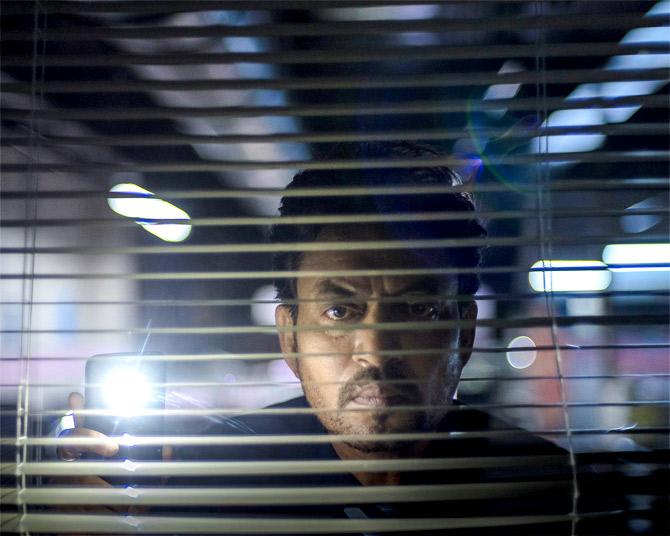 In Blackmail, Irrfan Khan learns about his wife's infidelity and decides to profit from it by anonymously pressurising her boyfriend for money.
Needless to say, things don't go as planned.
Sukanya Verma looks at some other instances of blackmail by Bollywood.
Gumrah (1963)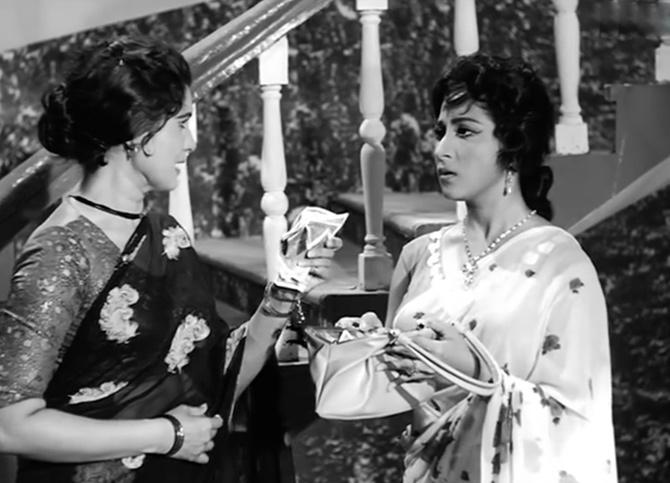 Gumrah centres on a married woman, played by Mala Sinha, rekindling ties with an old flame.
Relentlessly hounded and fleeced by a vixen (Shashikala) claiming to be her ex's wife, Sinha is consumed by guilt and worry.
The B R Chopra creation was considered quite bold for its time and became the inspiration for Dharmesh Darshan's forgettable Bewafaa four decades later.
Gehri Chaal (1973)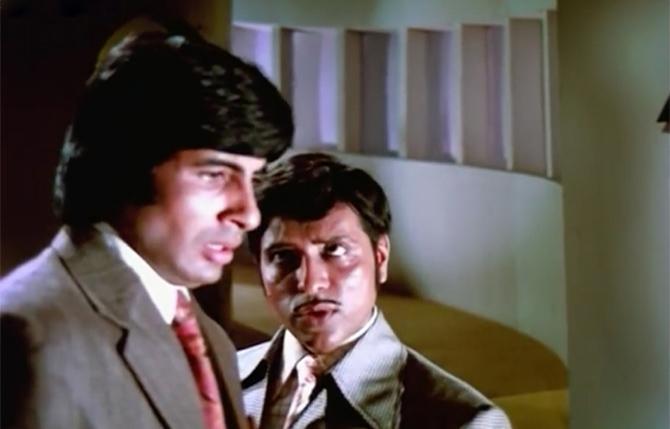 Best remembered as the movie where Amitabh Bachchan and Hema Malini played siblings, Gehri Chaal is rooted in blackmail.
Big B's character is coerced to give into an all-knowing mob's illicit demands to protect the family honour lest his father's connection in embezzlement becomes public knowledge.
Blackmail (1973)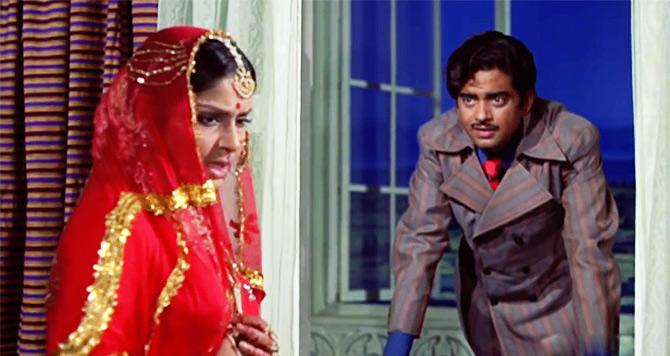 In Vijay Anand's Blackmail, featuring the immortal love song Pal Pal Dil Ke Paas, Raakhee's former beau Shatrughan Sinha turns out to be a classic jerk, thug and traitor.
Sinha smoothly plays on her insecurity and newly married status to Dharmendra by deviously evoking their past and spur her into stealing a secret formula from right under her husband's nose.
Khel Khel Mein (1975)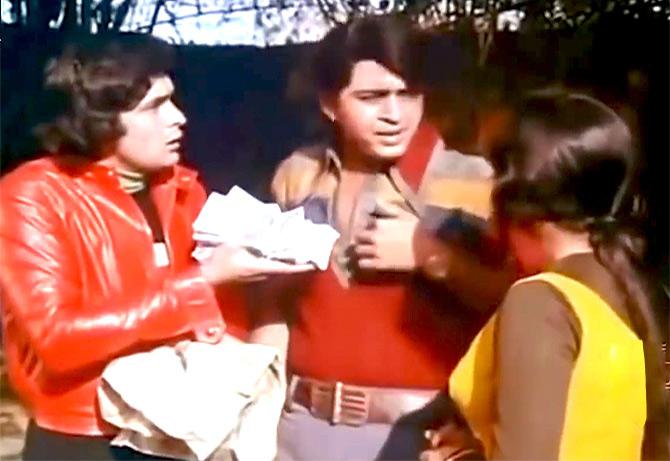 College kids --Rishi Kapoor, Rakesh Roshan and Neetu Singh's -- prank to extort money from a penny-pinching merchant by typing out a letter demanding a huge sum takes a deadly turn.
Ravi Tandon's breezy suspense drama works as a cautionary tale for youngsters who cannot tell between fun and foolhardiness.
Shaque (1976)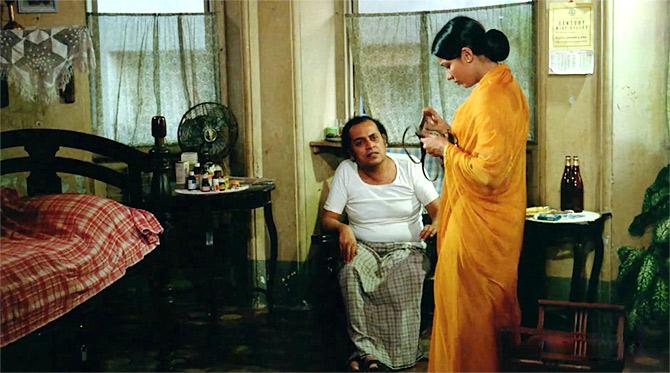 In Shaque, directed by then husband-wife Aruna Raje and Vikas Desai, Shabana Azmi learns about her husband's (Vinod Khanna) criminal past through Utpal Dutt's seemingly innocuous character offering to shut his mouth as long as it is stuffed with money.
A refreshing departure from the usual bombastic tone of blackmail, Shaque opts for a subtler, believable, approach to the same.
Bezubaan (1982)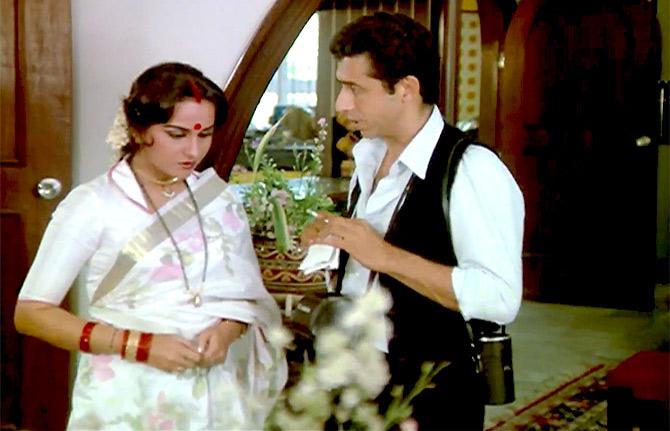 Back when premarital sex was a big boo-boo in the eyes of the middle class and moral police, Reena Roy's passions prove rather expensive for her marriage in Bapu's Bezubaan.
Creepy photographer-cum-professional blackmailer Naseeruddin Shah captures her with boyfriend Raj Kiran in a compromising pose and threatens to rat out to hubby Shashi Kapoor if she doesn't loosen those purse strings.
Inquilaab (1984)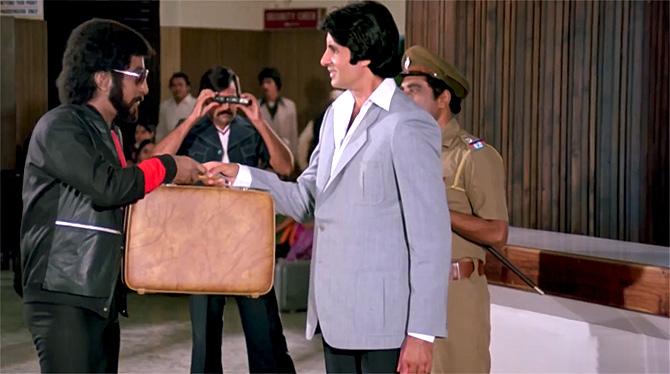 Beware of strangers and suitcases.
Amitabh Bachchan learns his lesson when a stealthily taken picture of him handing a suitcase to Shakti Kapoor becomes ammo to exploit his skills and services for all things unlawful by power-hankering crooks in politicians's clothing.
Aitbaar (1985)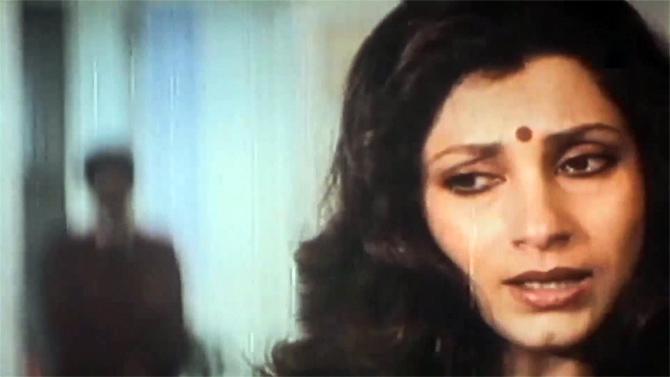 Dimple Kapadia's despicable half in Raj Babbar schemes to throw his wealthy wife behind bars for the murder of a man blackmailing her over a love letter from an ex.
Director Mukul Anand's sophomore effort takes generous inspiration from Alfred Hitchcock's Dial M For Murder to weave a web of lies and betrayal.
Tezaab (1988)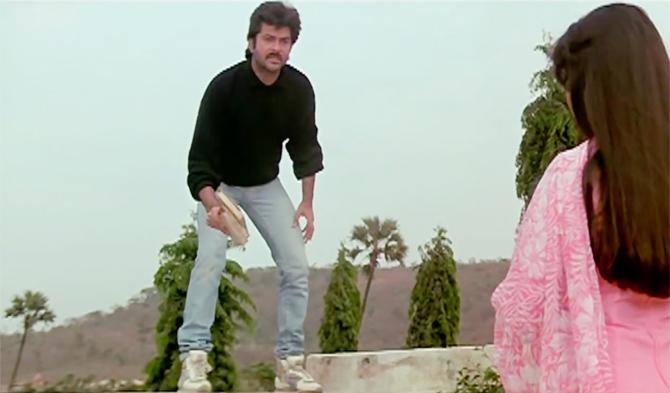 When it's not about ransom or unfaithful spouses, Bollywood is all for emotional blackmail of the suicidal variety.
Be it a drunken Dharmendra claiming to jump off a water tower if his beloved Basanti doesn't yield in Sholay or Anil Kapoor promising to jump off the building terrace if Madhuri Dixit doesn't agree to his Ek Do Teen demands in Tezaab.
Khiladi (1992)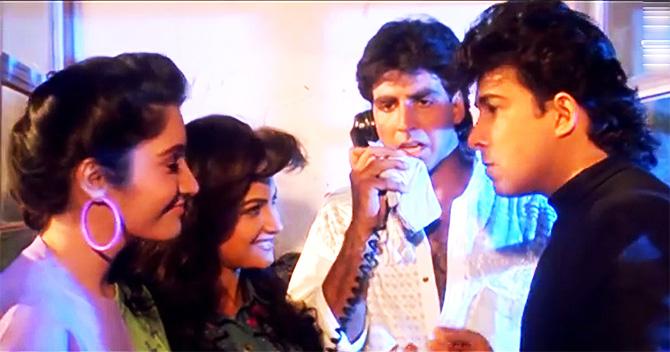 In Abbas-Mastan's reworking of Khel Khel Mein, the tradition of pranks-gone-bad continues after campus star Akshay Kumar and company playfully threaten to kill and kidnap their pal to extract money from her affluent papa.
The joke, of course, is on them when a mystery man pops out of nowhere and stabs her to death.
Talaash (2012)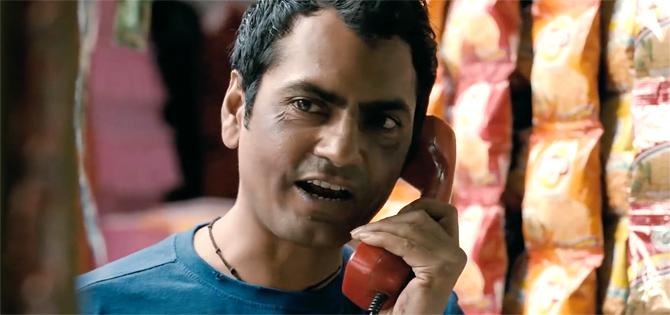 Reema Kagti's layered Talaash has a lot on its mind.
Lost souls, grieving souls, searching souls, sleepless souls, corrupt souls and opportunistic ones too.
A greedy Nawazuddin Siddiqui assumes his dead buddy's mantle to wring some quick cash in exchange of staying mum about a few rich dudes and their dirty secret.
Masaan (2015)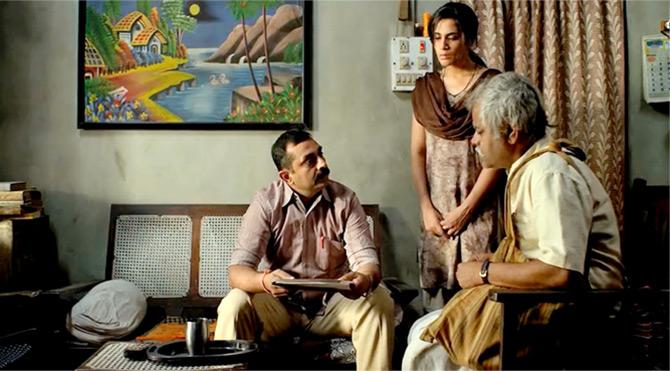 A devious cop attacks a small town girl's modesty by using a forcibly recorded intimate video in his possession as means for blackmail until she and her harried father pay up.
Richa Chaddha, Sanjay Mishra and Bhagwan Tiwari play out this distressing segment of Neeraj Ghaywan's Cannes-decorated Masaan with deep conviction.