Romance in Bollywood movies is the stuff of dreams. Literally.
All they have to do is close their eyes and land in some stunning part of the world, shake a leg around trees or tombs and declare love is in the air.
The more far-fetched, the better.
On Valentine's Day, Sukanya Verma looks at some dream destinations in Bollywood style.
Baazigar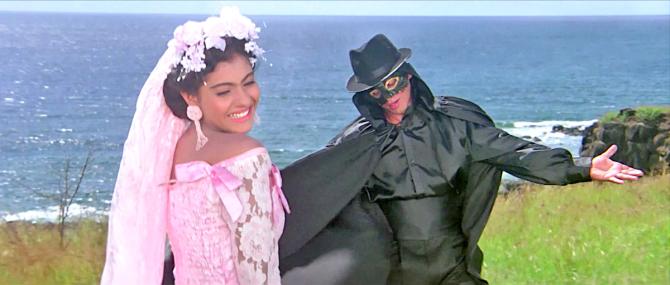 Kajol's dreams for Prince Charming cut to her in bridal costume and Shah Rukh Khan in a desi superhero asserting his Baazigar ways in scenic Mauritius.
Mohabbatein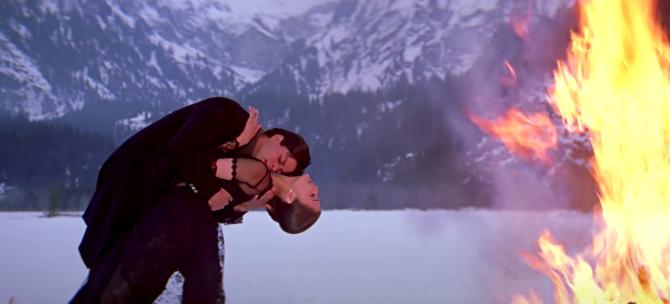 He's equally adept romancing the ghost of Aishwarya Rai in Mohabbatein against the Chopras' patented Swiss Alps.
Asoka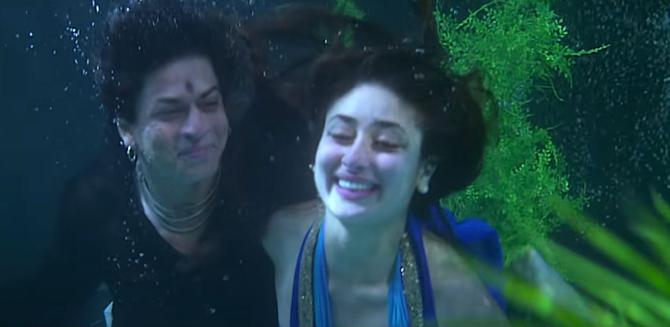 From top of the mountain to bottom of the ocean, SRK has explored the length and breadth of Bollywood romance.
Silsila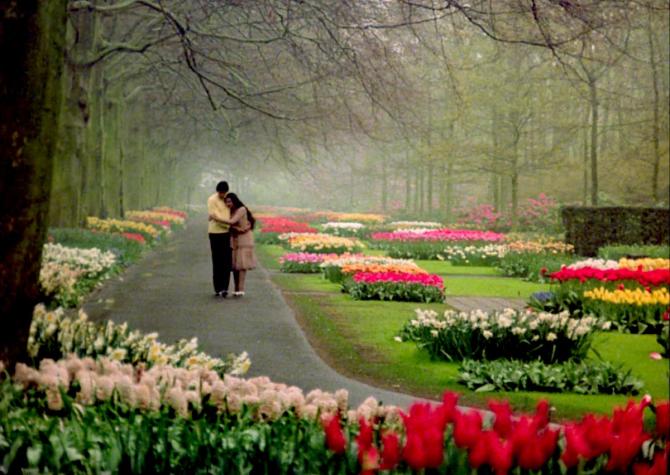 If only all chit chats with one's tanhayi would transport a person to Holland's world-famous Keukenhof gardens, a la Amitabh Bachchan and Rekha in Silsila.
Bang Bang
As if Hrithik Roshan and Katrina Kaif's hot looks aren't eye-catching enough, the duo getting up, close and personal in an infinity pool somewhere in gorgeous Greece seals the deal. And how.
Chori Chori Chupke Chupke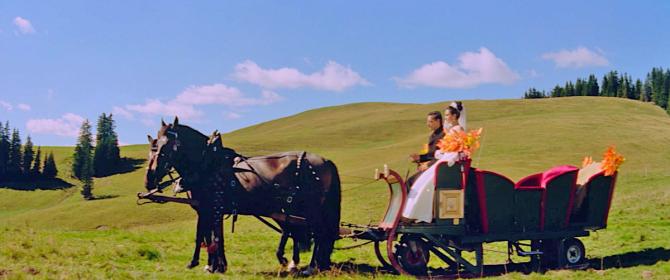 Preity Zinta fancies a European fairy tale romance with Salman Khan while fulfilling her surrogate duties in Chori Chori Chupke Chupke.
Dil Chahta Hai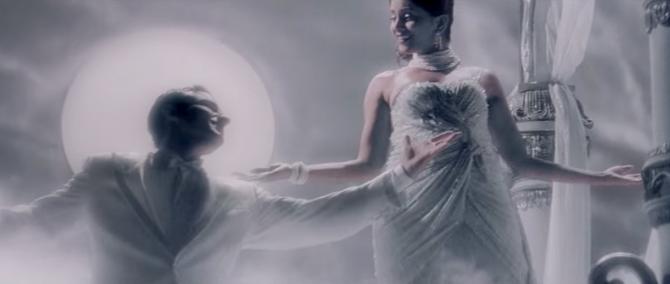 The larger-than-life allure of silver screen is accurately conveyed in the wishful romance of Saif Ali Khan and Sonali Kulkarni in Dil Chahta Hai.
Ghajini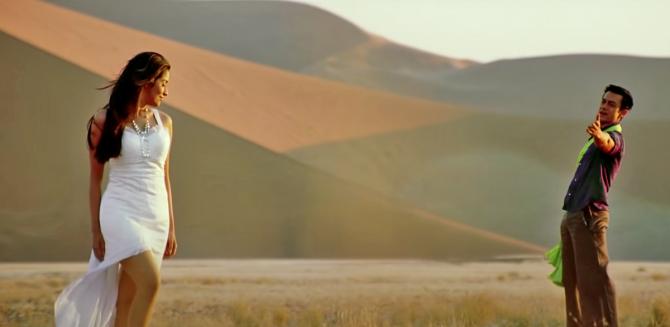 Aamir Khan and Asin take off all the way to Namibia's striking Deadpan Desert in pursuit of PDA in Ghajini.
Gupt
On the other hand, Bobby Deol and Manisha Koirala show they are vocal for local for their Rajasthan-based desert fantasy.
Tashan
=
Kareena Kapoor's size zero, real-life romance opposite Saif Ali Khan, it all started on the sets of Tashan while filming this magnificent dream sequence in the Milos island of Greece.
Gunday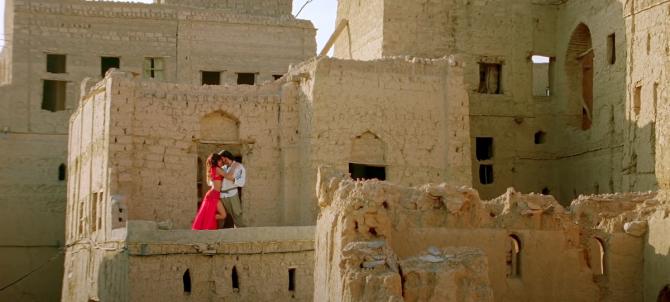 From Bulgaria to Kenya, Bollywood dating is quite the globetrotter. Ask Priyanka Chopra and Ranveer Singh who've dared to dream as far as Oman for a song sequence of Gunday.
Khakee

Mustard fields: Bollywood's go-to site for romantic fantasies about their sweetheart since forever.
Ziddi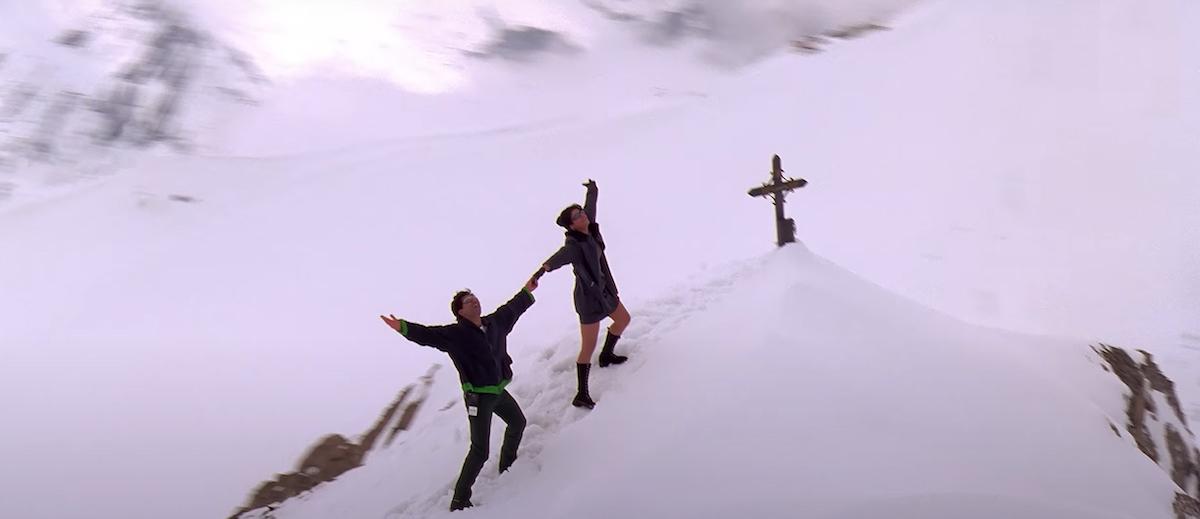 Chilling out together takes an altogether different meaning in Bollywood's dreamy love context as demonstrated by Sunny Deol and Raveena Tandon in Ziddi.
Khel, Pukar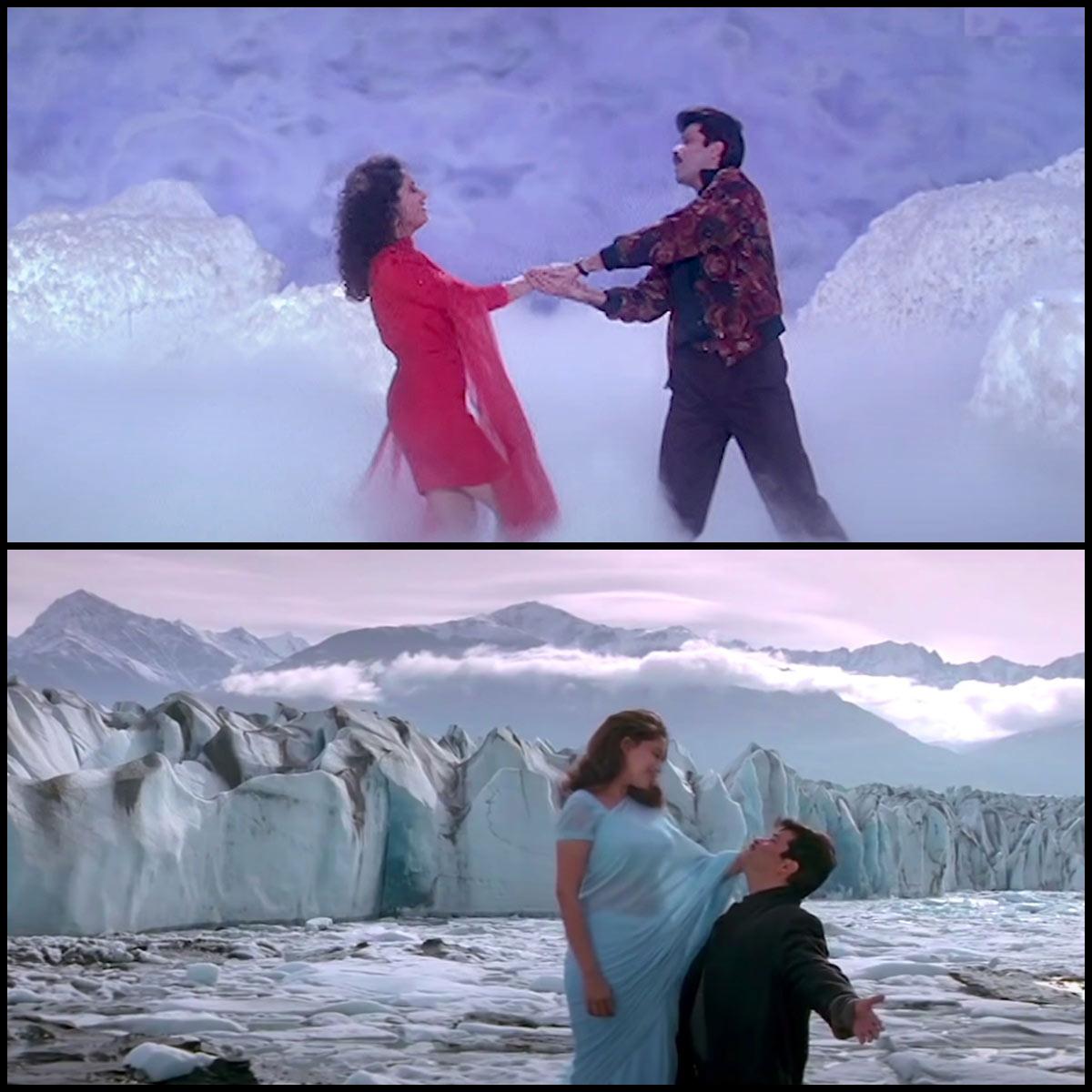 From up in the clouds in Khel to freezing Alaskan glaciers in Pukar, Anil Kapoor and Madhuri Dixit's filmi sapnas know no bounds.
<p\>
Himmatwala, Tohfa
Nature and landscapes are passé.
Jeetendra's dream dating spots are all for quirky décor. Be it the colourful matkas while dancing next to Sridevi in Himmatwala or the zillion saris that formed the backdrop of his jig with Jaya Pradha in Tohfa.