The world is Mandy's oyster.
Like Amy Jackson, Mandira Bedi is an avid globe trotter as well.
The actress and television presenter has been living the good life, roaming the world, and posting amazing pictures on her Instagram feed.
And she makes the world look so good.
We decided to tick off the places she's been to, and here's what we found.
RAJASTHAN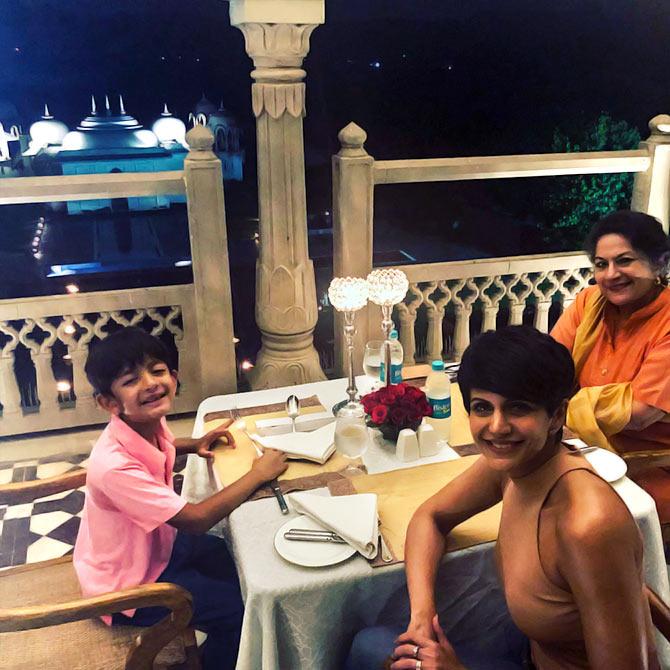 Mandira, mother Gita and son Veer wait for their evening meal, and enjoy a glorious view meanwhile.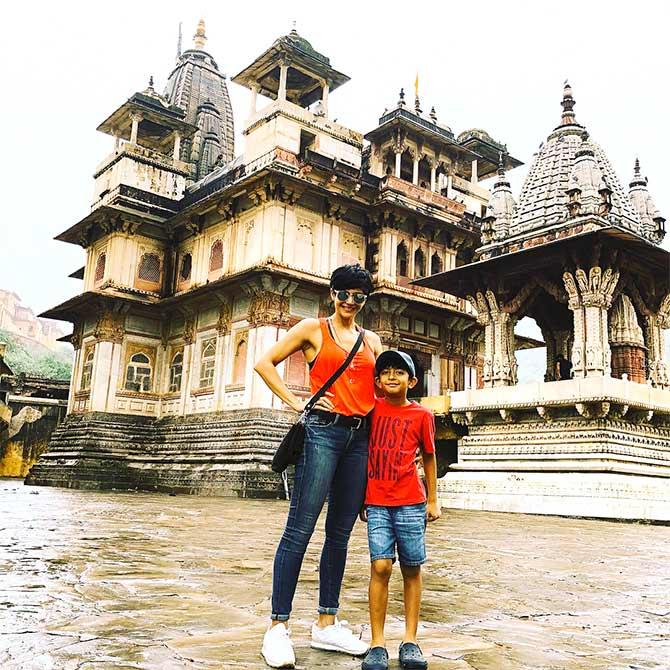 The Jagat Shiromani temple in Ajmer.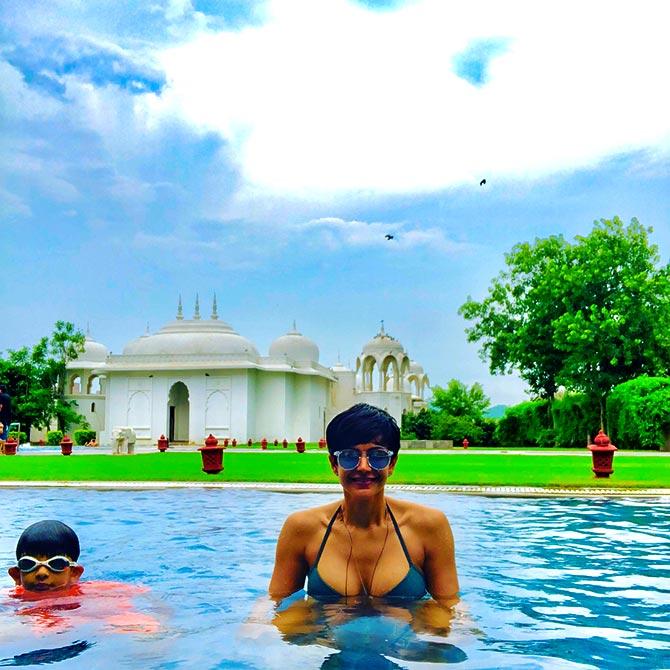 Chilling in the pool.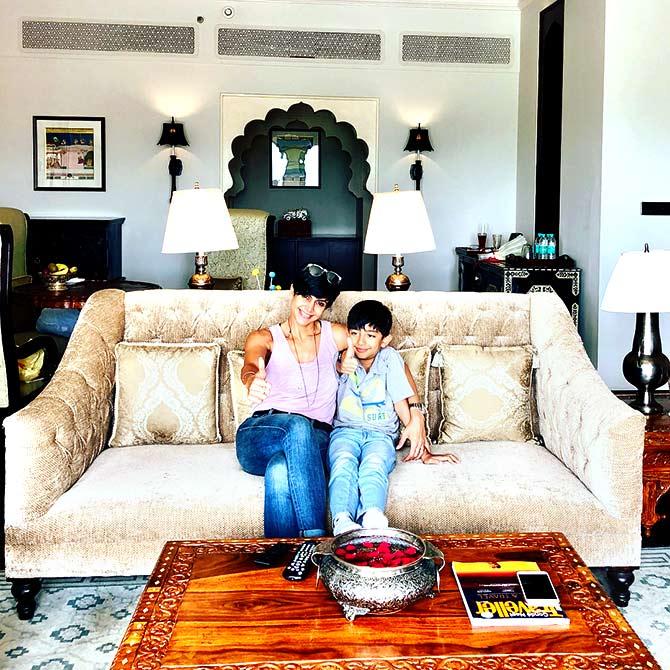 A thumbs up from these guests!
GREECE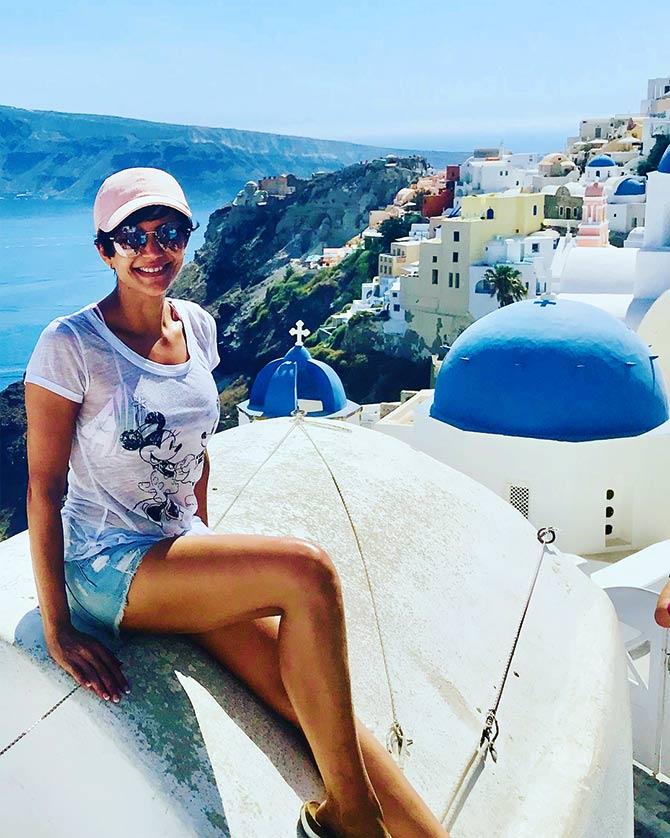 A spectacular view of Santorini island.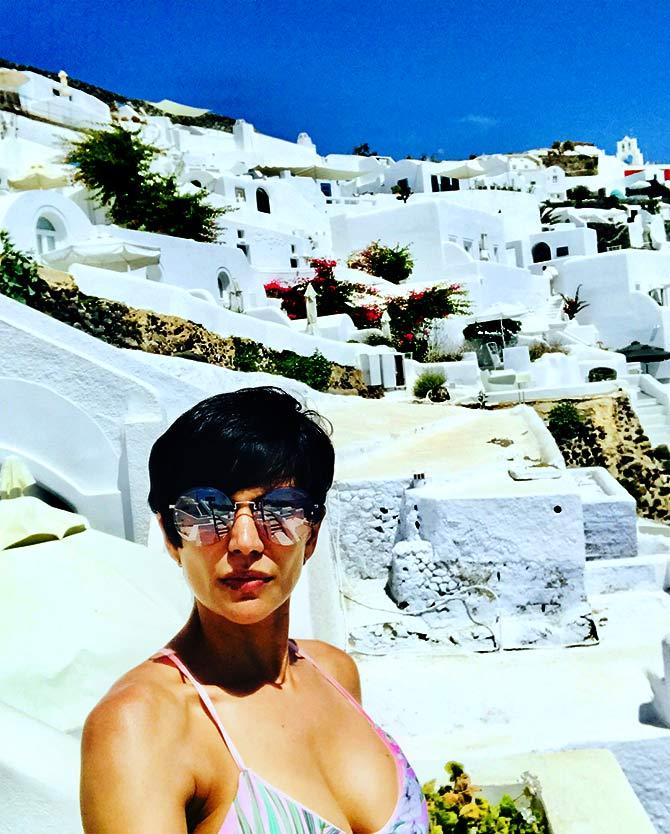 Shades of white against the lovely blues.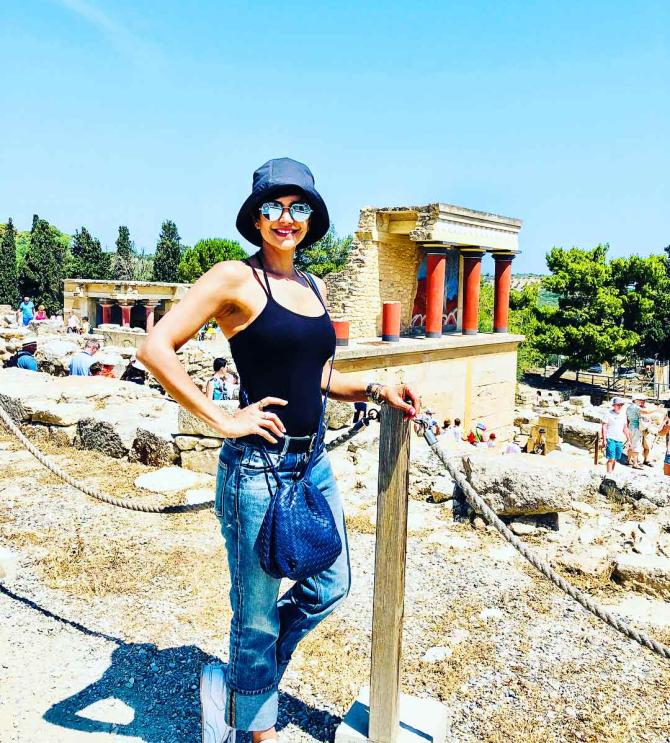 Stepping out for some sightseeing.
The White Tower in the port city of Thessaloniki.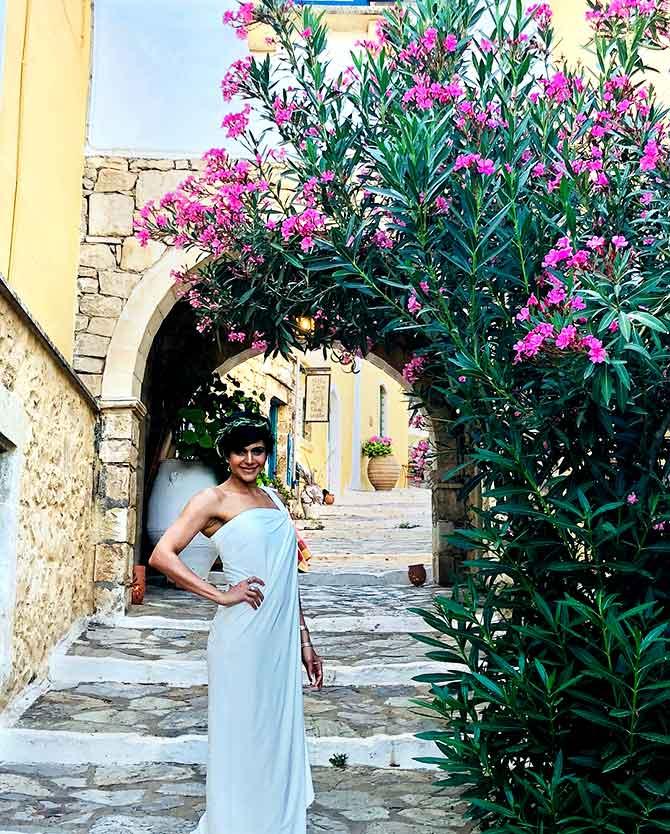 In quaint Arolithos village in Heraklion, Crete.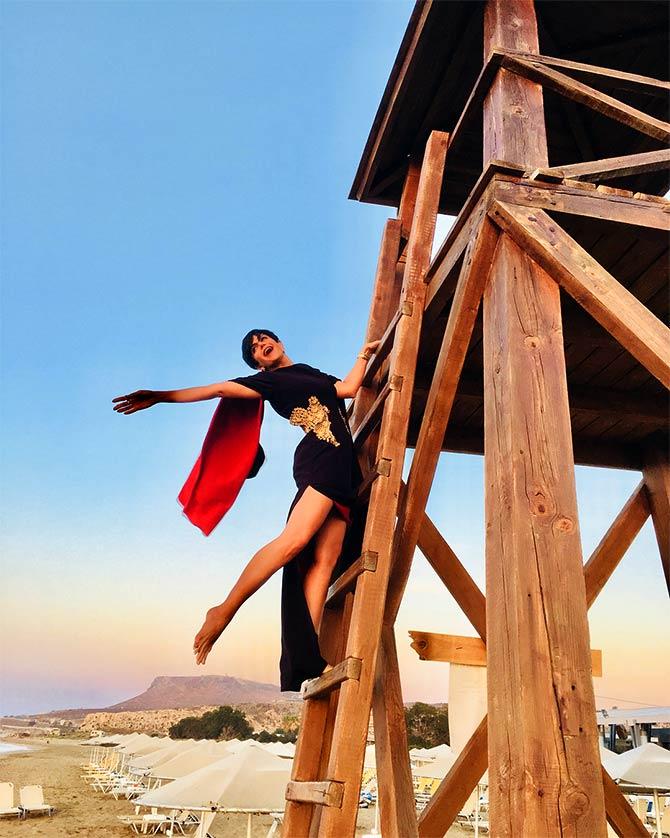 Making beautiful pictures in Crete.
ENGLAND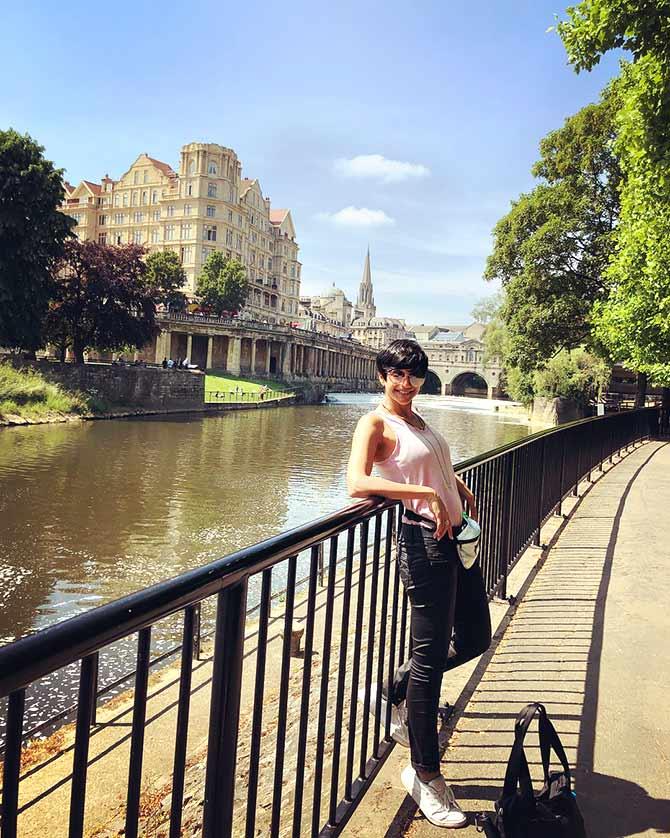 Mandira tours the historical city of Bath.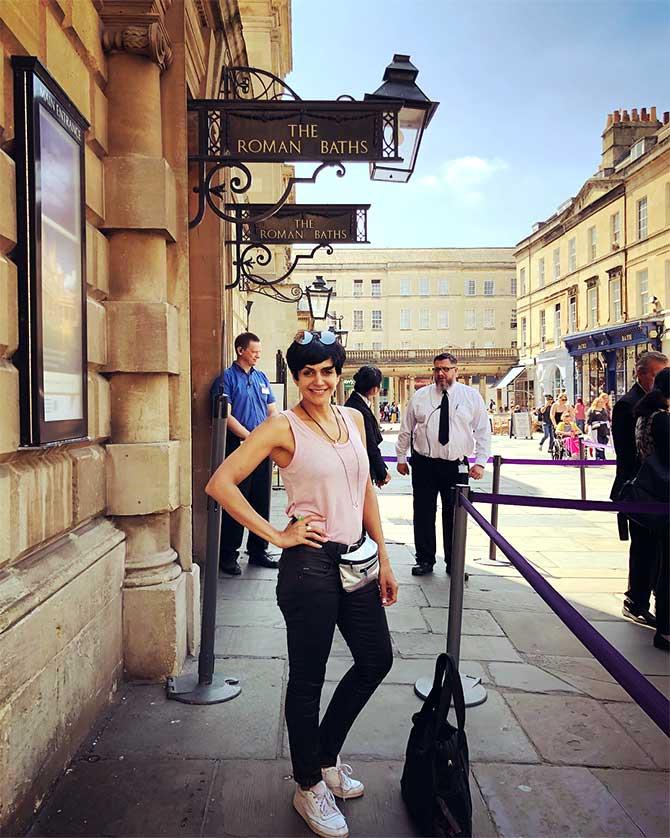 She digs into some Cornish pastry.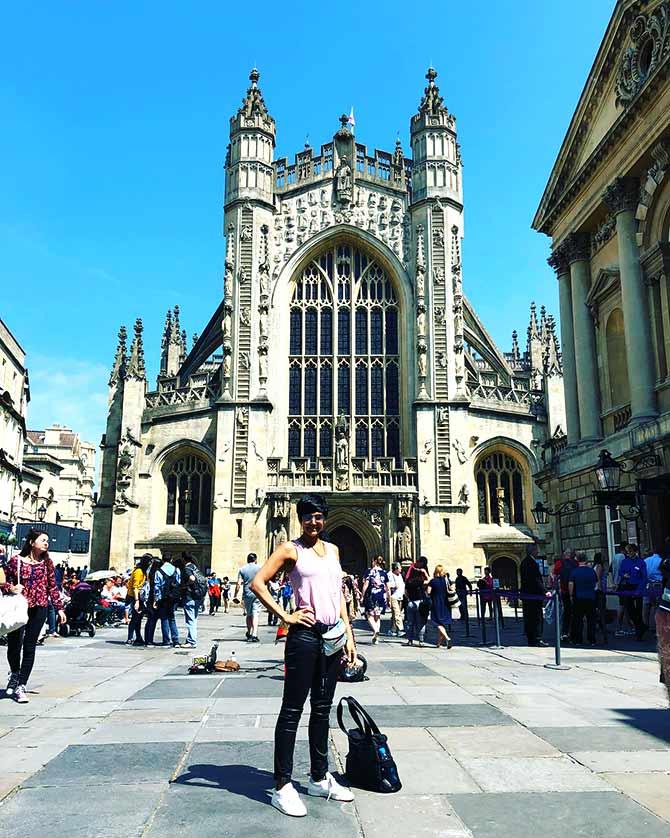 The Bath Abbey.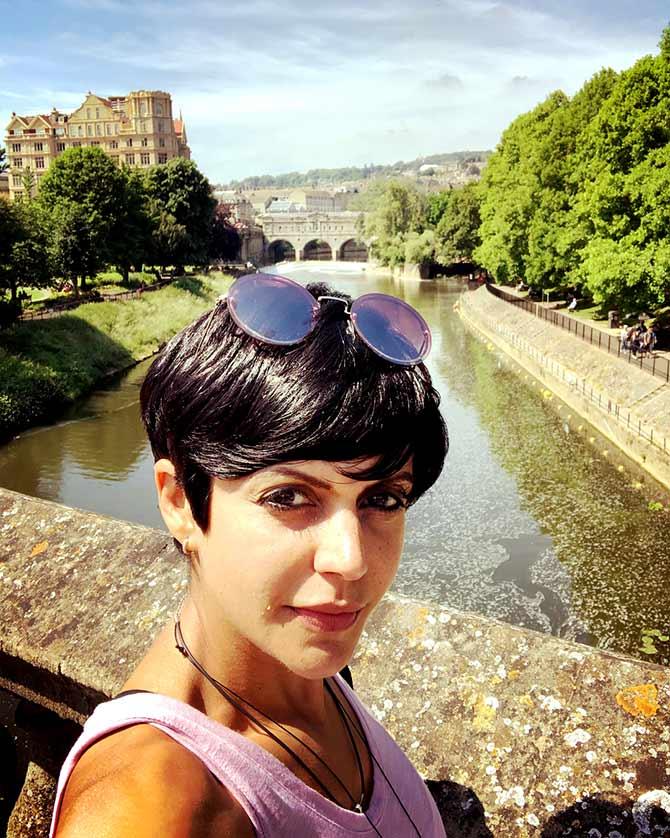 The Roman Baths in Bath.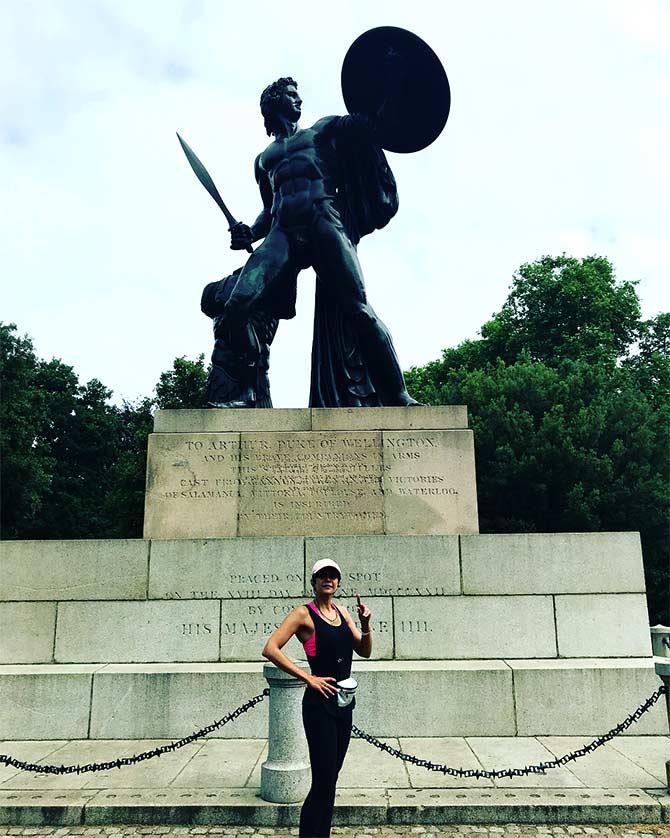 At the Wellington Monument in Hyde Park, London.
GOA
No visit to Goa can be complete without chilling on a hammock!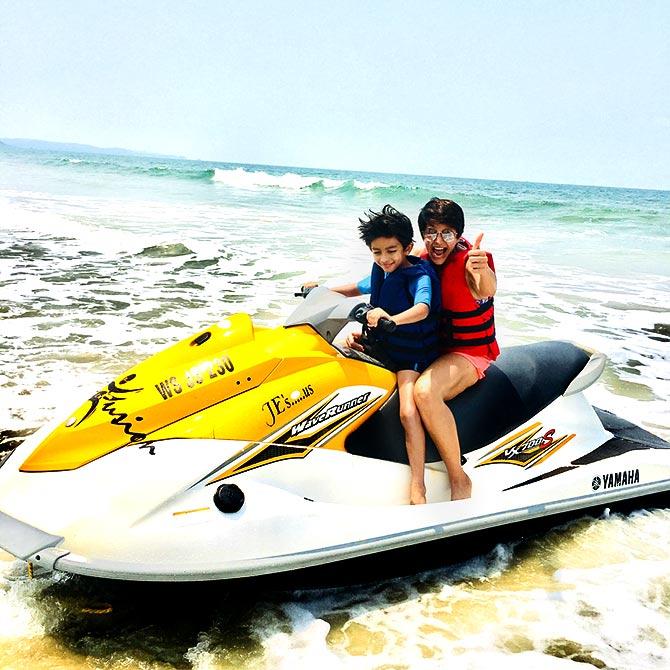 Enjoying some water sports.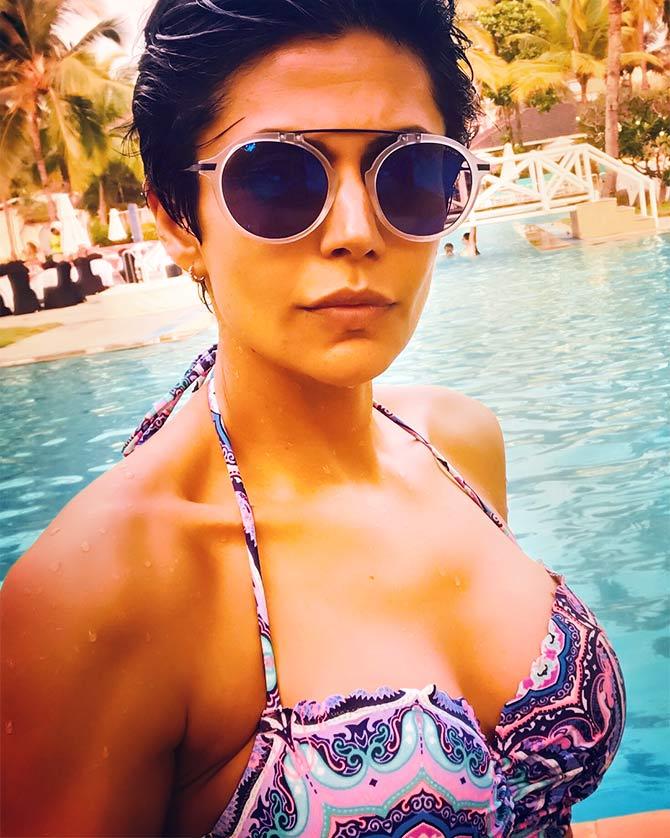 Looking gorgeous by the pool.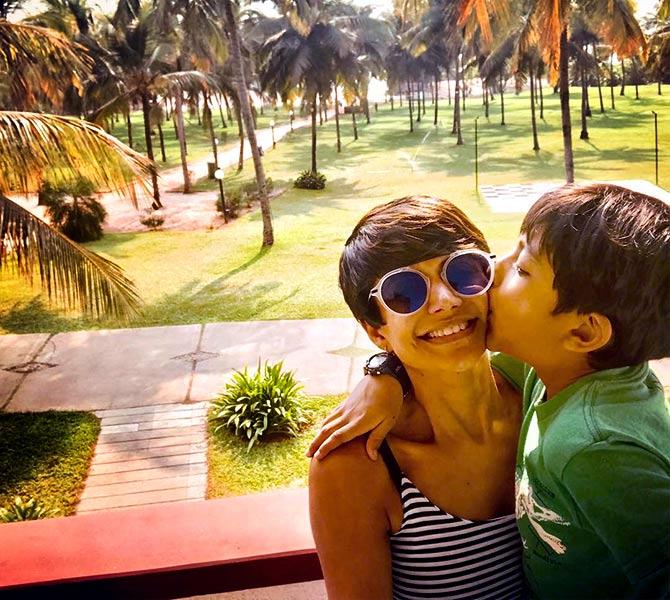 Mandira's favourite travel companion: Son Veer.
THAILAND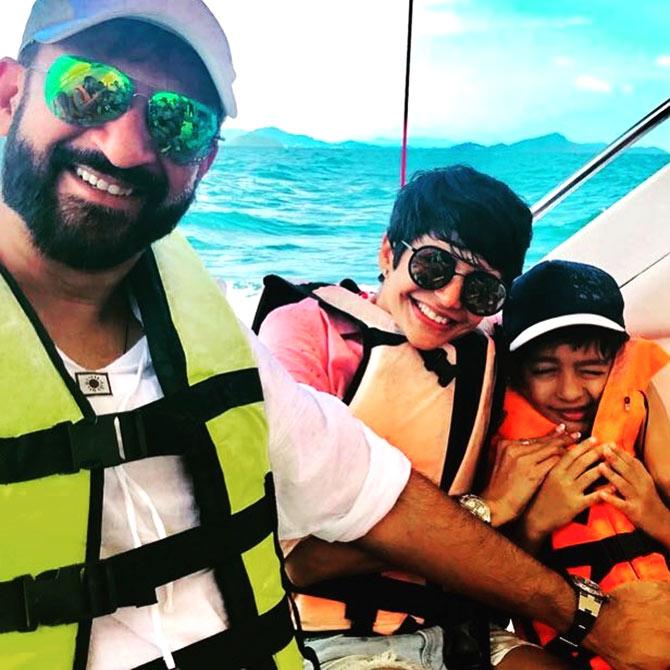 Husband Raj Kaushal joins the vacation.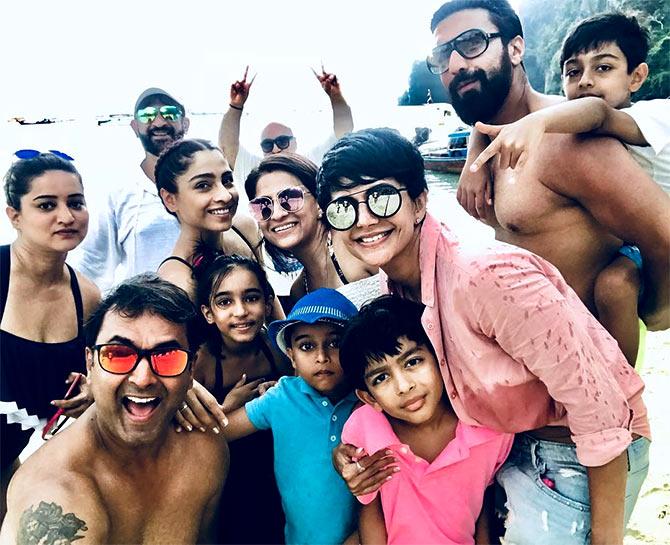 Friends Aashish Chaudhry and his wife Samita, photographer Jitu Savlani join the family at Phiphi Island.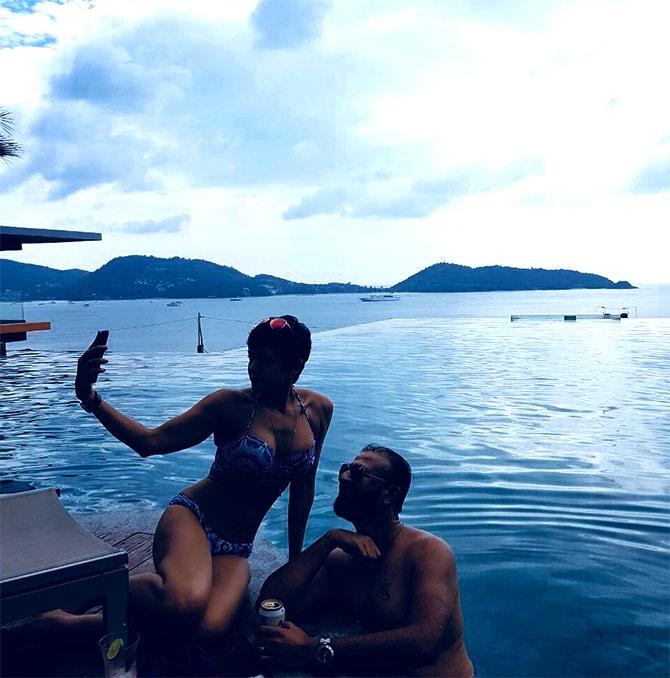 A selfie with Raj.
DENMARK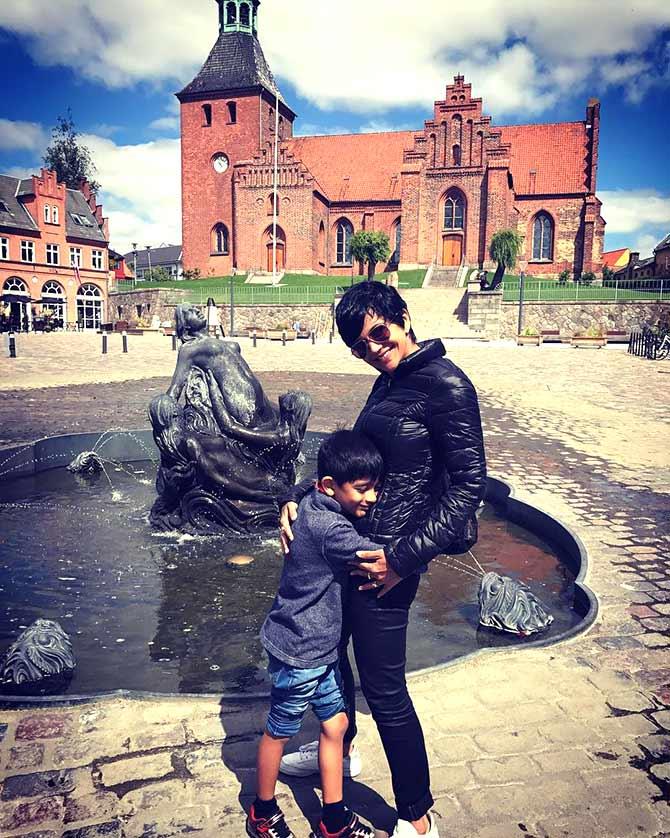 Some lovin' in Denmark.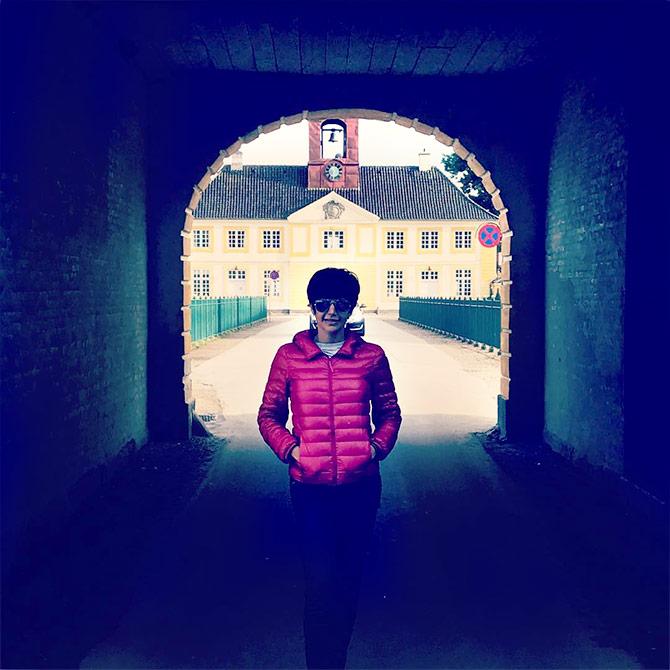 Framed!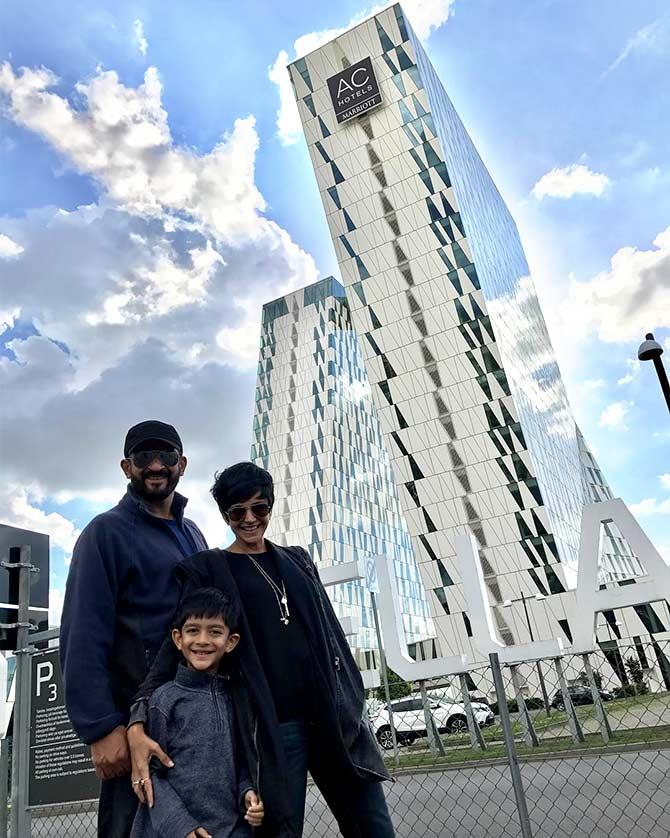 The family visits Copenhagen.
MALTA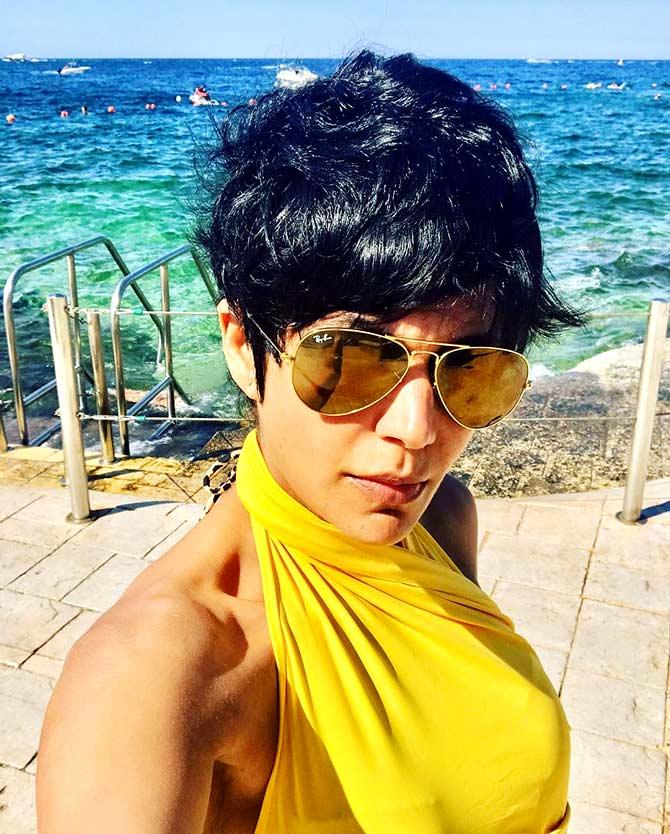 Sunny in Malta.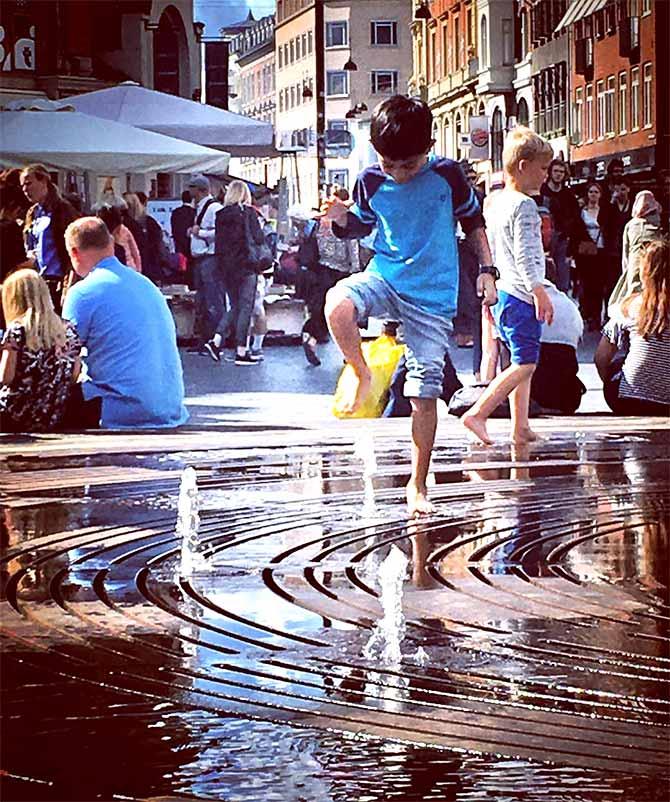 Veer gets in a playful mood and stomps out the fountains!
SRI LANKA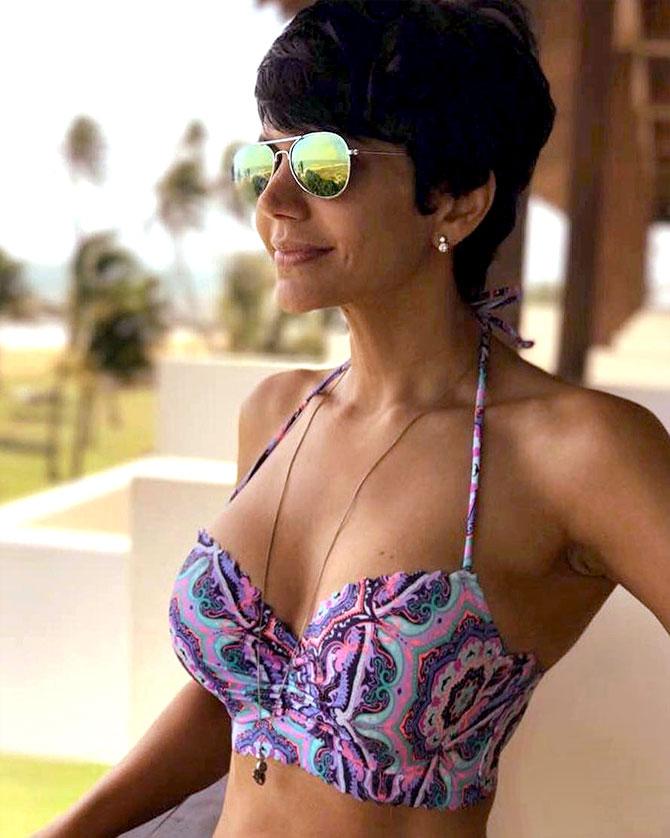 Visiting Colombo.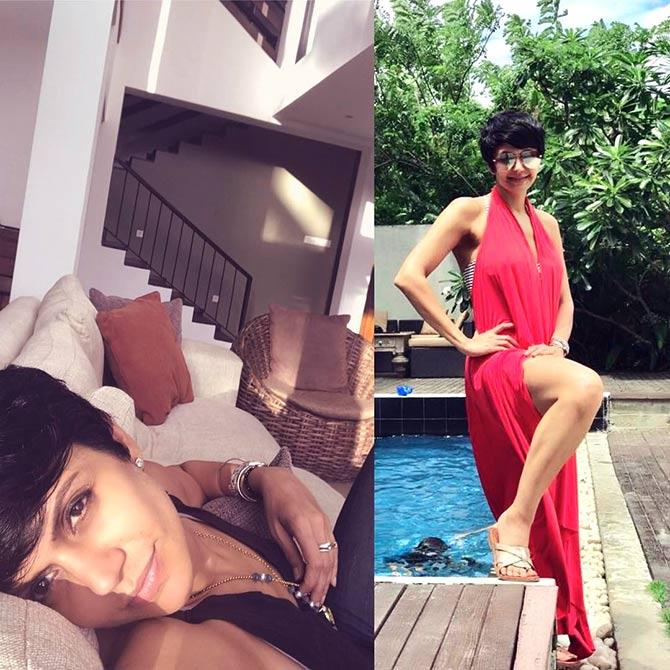 Staying at an AirBNB.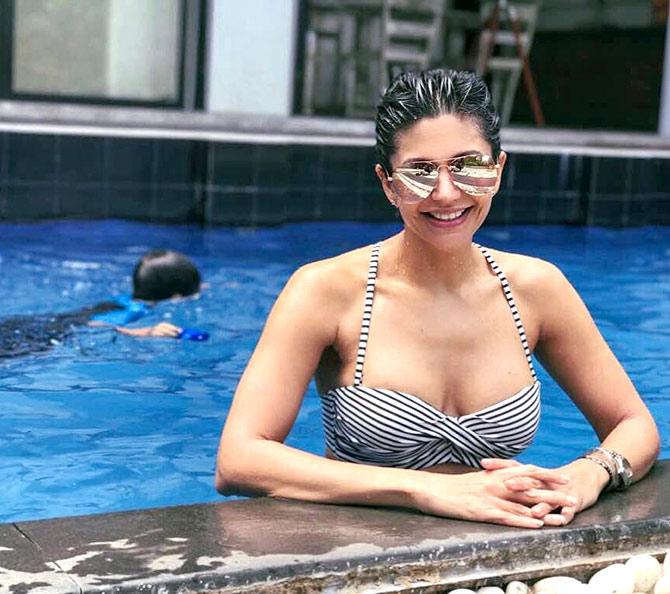 Waterbaby.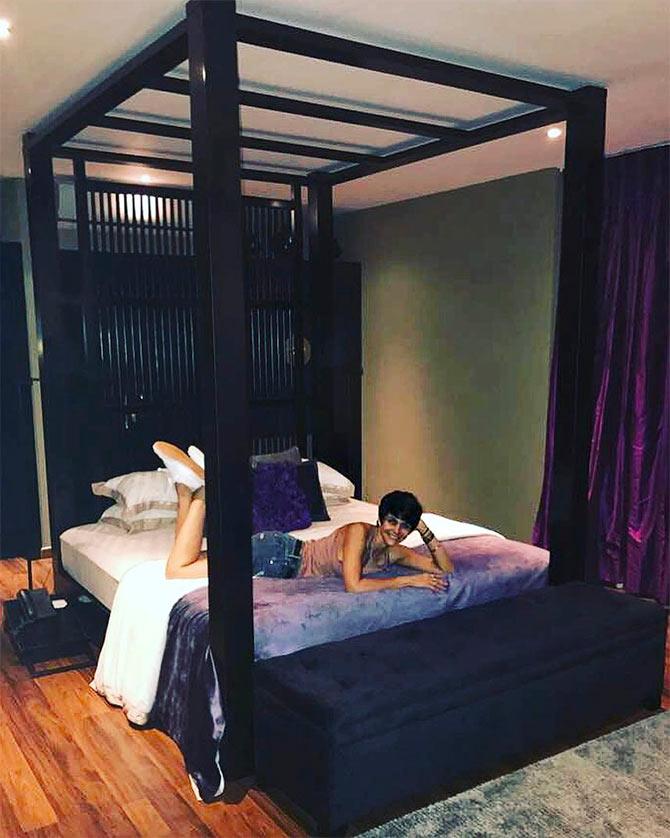 Sprawling in a luxury bedroom!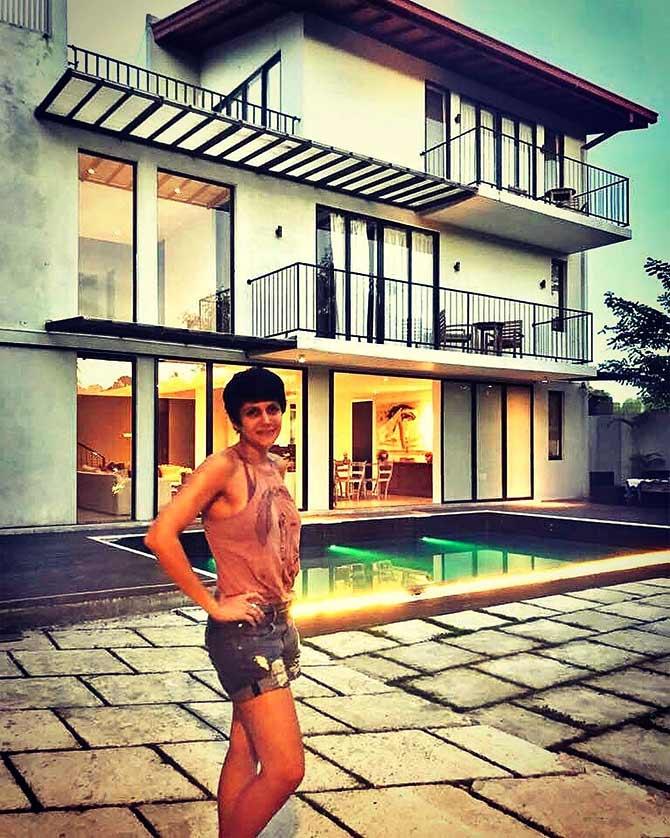 And that's the view from the outside!
ABU DHABI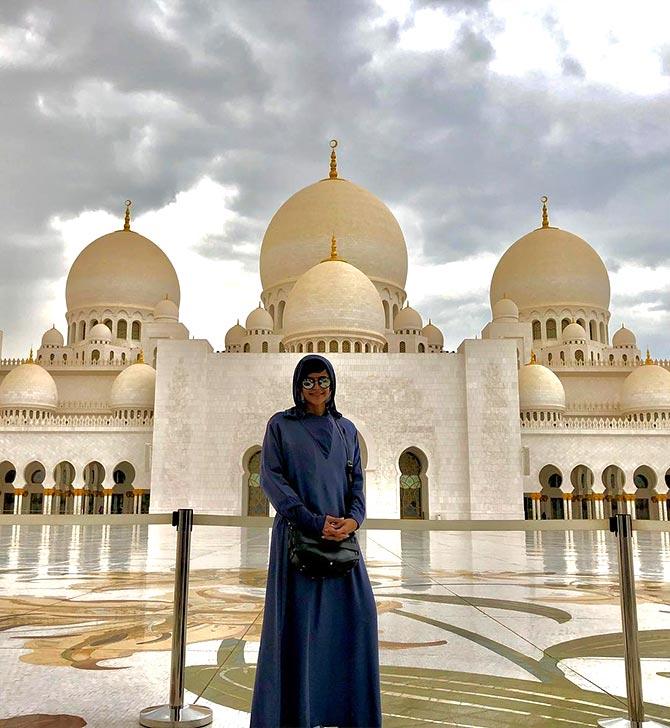 Mandira visits the Sheikh Zayed Mosque in Abu Dhabi and writes, '...And what a magnificent and imposing place of worship it is!! Feeling so happy and #blessed.'
Photographs: Kind courtesy Mandira Bedi/Instagram