Is there an Aishwarya cameo in 2.0?
Who was the first choice for Akshay's role?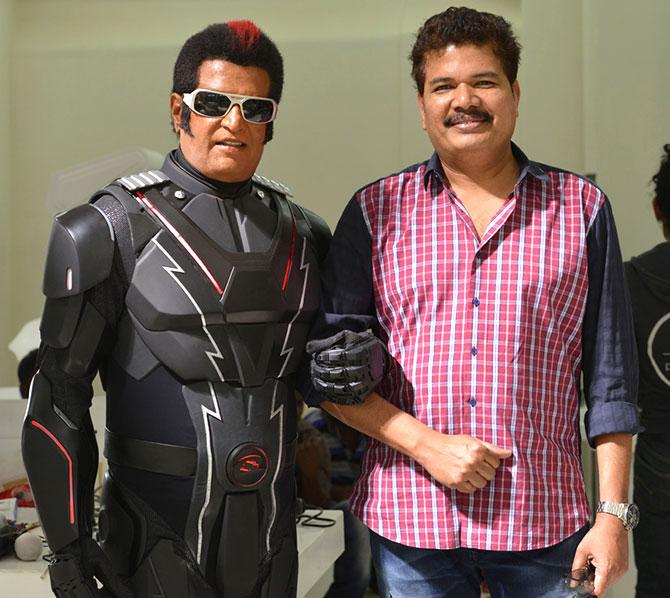 Shankar's 2.0 is probably the most expensive film ever made in India.
Starring Rajinikanth and Akshay Kumar, it is the sequel of the 2010 film, Robot (Enthiran in Tamil).
After a grand trailer launch in Chennai on November 3, Shankar, Akshay and distributor Karan Johar addressed the media in Mumbai.
Rediff.com Contributor Ramesh S reveals some interesting nuggets about the film as revealed by its makers:
"2.0 started evolving four or five years ago. We believe the film will connect with the audience as it has an international theme," says Shankar.
Will Aishwarya Rai Bachchan, who won Chitti's heart in the first film, have a cameo in the sequel?
"She is indeed a part of the script, but she doesn't have a visual presence," the director replies. "The story doesn't demand her presence, but there are multiple references to her character Sana in 2.0."
Shankar reveals that he had planned to cast Arnold Schwarzenegger as the antagonist in the film, but somehow, it did not work out.
"We had allotted dates to him as well, but things did not work out. Contracts in India and in Hollywood are contradictory. So, we were looking to cast someone from the Indian film industry. Everyone asked me to consider Akshay and I felt it too. I narrated the story to him and he said yes," Shankar says.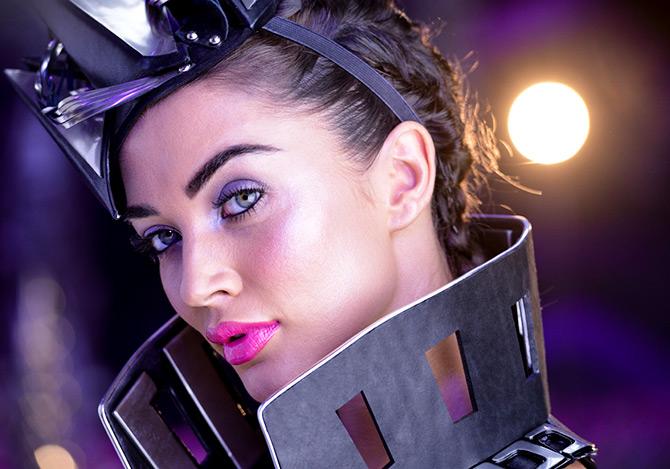 2.0 has been shot in Tamil, but will be released in 14 languages, including Hindi.
Karan Johar's Dharma Productions will distribute and present the film to the Hindi audience.
Earlier, Karan collaborated in presenting the Baahubali films which did wonders at the box office.
Karan feels there is need to encourage such collaborations within India's different film industries.
"I think the true crossover has to happen internally in India," Karan says. "We keep talking about 'crossover' when films go out of the country, but I think Baahubali is a true crossover film. We have to encourage such crossover movements."
Karan is optimistic that 2.0 will work like a similar fashion.
"Baahubali worked very well in all the regions of our country. 2.0 also has that vision of working within the country."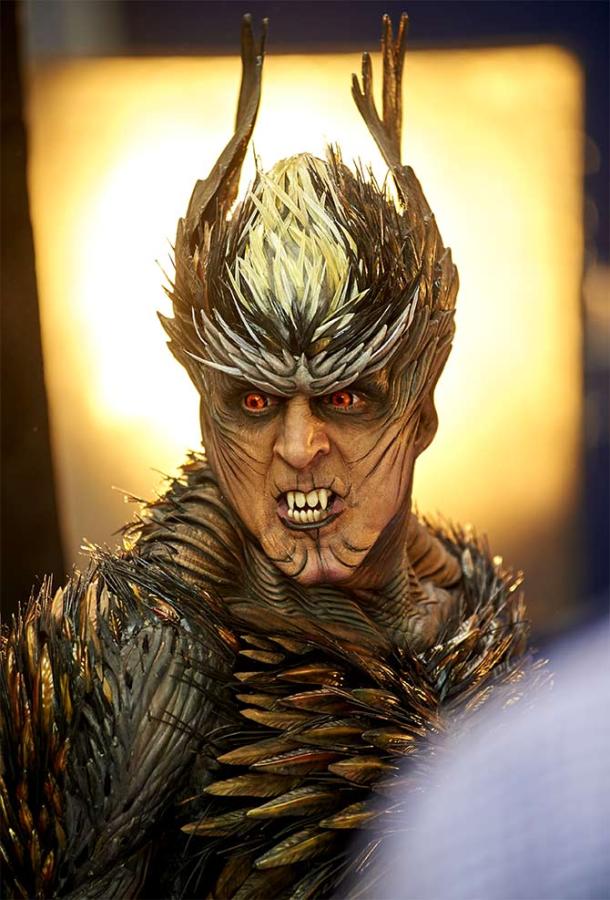 Akshay Kumar will share screen space with Rajinikanth for the first time and he expresses his gratitude to the Superstar.
"'Humble' is the right word to describe Rajini sir. A couple of months ago, when we came on stage together, the first thing he told people is that 'This is not my movie, this is Akshay's movie'. I never got the opportunity to work with Rajini sir, and now to get punched by him in the film was an honour for me!"
Akshay feels he should be paying the makers for letting him work on this movie.
"I learnt a lot," he says. "Even before I started shooting, I had to go to Los Angeles, where they put the whole structure together. My body was scanned and all the measurements were taken. It was an amazing experience because I didn't know something like this existed. To be honest, I got paid for doing this movie, but I should be paying them for teaching me so much."
Akshay will play the villain -- an unconventional scientist named Richard -- whereas Rajinikanth will return as Dr Vaseegaran and Robot Chitti.
2.0 also stars Adil Hussain, Sudhanshu Pandey and Amy Jackson.
The music has been composed by A R Rahman.
2.0 releases on November 29.