'When I heard the tune for Abhi Na Jao I was bowled over.'
'Of course, I never knew it would be such a timeless rage.'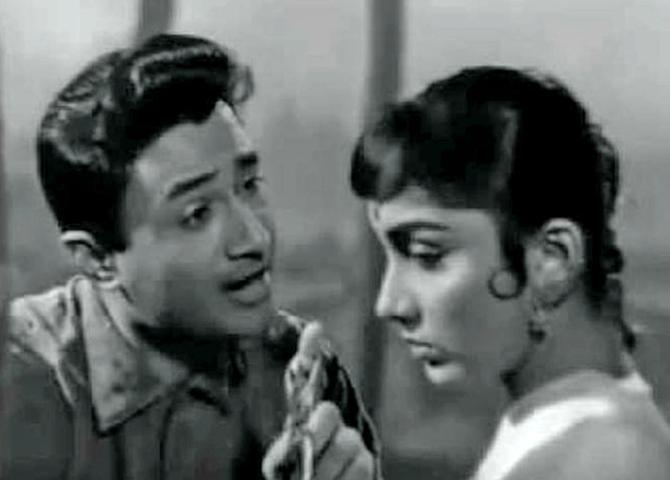 Everyone who has ever been in love would count Abhi Na Jao Chhod Kar Ke Dil Abhi Bhara Nahin among her or his most favourite Hindi love songs.
The song's popularity has soared to even steeper skies after it was used as the love theme for Dharmendra and Shabana Azmi in Karan Johar's Rocky Aur Rani Kii Prem Kahaani.
Karan says youngsters are googling the song's title.
Yes, the song, its original singers (Mohammed Rafi and Asha Bhosle), the lyricist (Sahir Ludhianvi) have attained renewed fame.
Not the composer of Abhi Na Jao.
Ask anyone, who composed this timeless love ballad and you will get a blank response, or worse, the wrong composer's name, the favorite 'wrong answers' being Madan Mohan and Sachin Dev Burman.
The composing genius who actually tuned Abhi Na Jao is the under-rated Jaidev Verma who was born this day, August 3, 105 years ago, in 1918.
Jaidev composed some of the most beloved songs of Hindi cinema: Allah Tero Naam (Hum Dono), Tu Chanda Main Chandni (Reshma Aur Shera), Seene Main Jalan (Gaman), Yeh Dil Aur Unki Nigahon Ke Saaye (Prem Parbat), Do Deewane Shaher Mein (Gharaonda), Mere Ghar Aana Zindagi (Dooriyan) and Tumhe Dekhti Hoon Toh Lagta Hai Aise (Tumhare Liye), to name just a few.
But it is Abhi Na Jao which is Jaidevji's signature tune.
According to several talents associated with the song, poet Sahir Ludhianvi wrote the song as a love letter to his then beloved Amrita Pritam.
Dev Anand, who starred in Hum Dono and also produced it, once shared with me, "When I heard the tune for Abhi Na Jao I was bowled over. Of course, I never knew it would be such a timeless rage. Every boy in love sings this love song to his sweetheart."
Hum Dono showcased the genius of Jaidev: Not only Abhi Na Jao, but also Lataji's bhajans Allah Tero Naam and Prabhu Tero Naam and Mohammed Rafi's Main Zindagi Ka Saath Nibhata Chala Gaya and Kabhi Khud Pe Kabhi Halaat Pe Rona Aaya.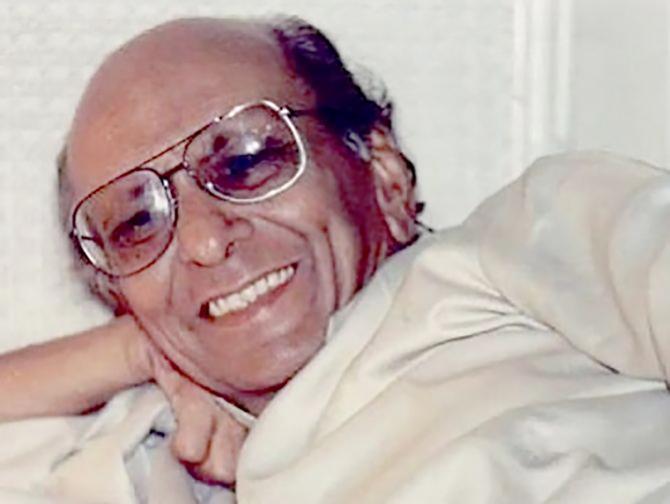 Interestingly, there are two other versions of the tune Abhi Na Jao in Hum Dono: Jahaan Mein Aisa Kaun Hai Ke Jissko Gham Mila Nahin and Adhuri Aas Chhod Ke.
And to think Jaidevji almost didn't get to compose for Hum Dono!
He had a misunderstanding with Lataji and she refused to sing for Hum Dono if Jaidev composed the music.
"I turned on my charm on Lata. She couldn't say no to me. She agreed to sing for Jaidev. Allah Tero Naam was among the most celebrated songs of her career," Dev Saab had recalled.
Allah Tero Naam was chosen as the song to be sung by Lataji on January 27, 1963 in front of Pandit Jawaharlal Nehru.
But then Composer C Ramachandra came up with Ae Mere Watan Ke Logon. The rest is history.