Thugs of Hindostan adds to Aamir Khan's list of disappointments.
Over the years, Aamir Khan has become the star whose films invariably do bumper business at the box office.
He is the president of the Crore Club -- he started the Rs 100 crore club with Ghajini, the Rs 200 crore club with 3 Idiots and the Rs 300 crore club with PK.
He has hardly had any flops in the last 18 years, but there have been a couple of disappointments in his career.
Joginder Tuteja looks at the 10 notable disappointments in Aamir Khan's journey in the movies.
All collections are as per box office numbers back then and have not been adjusted for inflation.
Thugs of Hindostan
Box Office collection: Rs 150 crore (expected lifetime collections)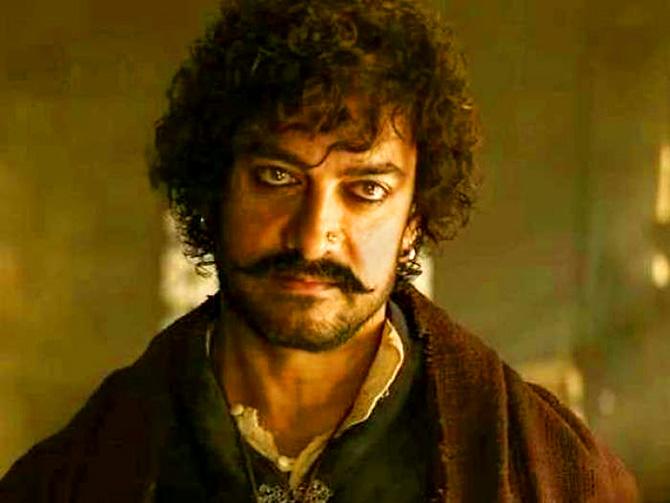 Thugs was supposed to open the Rs 400 crore club in Bollywood.
After all, everything had fallen into place just fine -- the canvas, the grandeur, the production values, the supporting cast (Amitabh Bachchan, Katrina Kaif), the Diwali release, the biggest screen count (5,000 plus).
But the film failed at content.
Result? All-around audience rejection.
Mangal Pandey - The Rising
Box Office collection: Rs 30 crore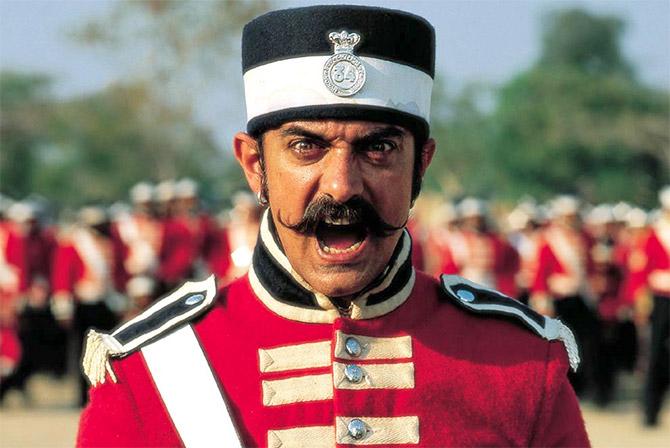 Before Thugs of Hindostan, Aamir faced a similar situation where his film took a huge start and then crashed soon after.
In Mangal Pandey-The Rising, another historical, Aamir took on the British, just like he did in Thugs.
The film could not cover the distance and turned out to be a major disappointment commercially.
Mela
Box Office collection: Rs 15 crore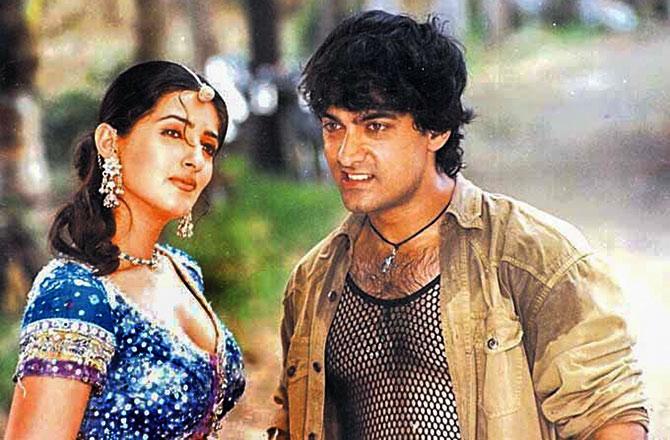 An outright flop, Mela was the first release of the new millennium as it hit the screens on January 7, 2000.
It came after Aamir and Director Dharmesh Darshan had delivered an all-time blockbuster in Raja Hindustani.
Audiences were just not excited about this potpourri affair, featuring Twinkle Khanna, who had a mix of action, romance, drama and humour.
Dhobi Ghat
Box Office collection: Rs 14 crore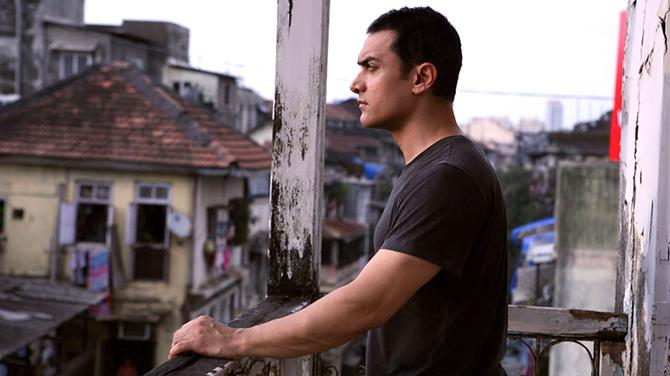 An art-house affair where Aamir featured in one of the three stories integrated by wife Kiran Rao, Dhobi Ghat was never touted to be a blockbuster.
But with Aamir as a part of the cast, expectations were that of a decent entertainer at least.
Unfortunately, it turned out to be a slow and boring piece of cinema that excited just a handful of critics.
Akele Hum Akele Tum
Box Office collection: Rs 7 crore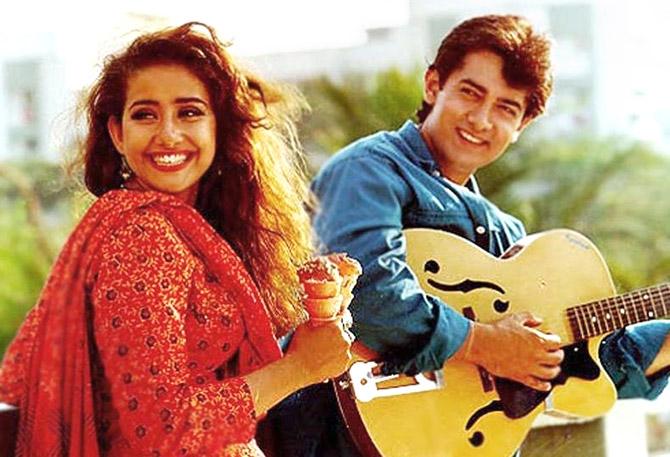 Inspired by Kramer vs Kramer, this marital drama with a child in the midst of affairs was directed by Aamir Khan's cousin Mansoor Khan. The duo had worked on the hits Qayamat Se Qayamat Tak and Jo Jeeta Wahi Sikandar together.
The film's music was soulful and Aamir and Manisha Koirala came up with good performances.
Baazi
Box Office collection: Rs 5 crore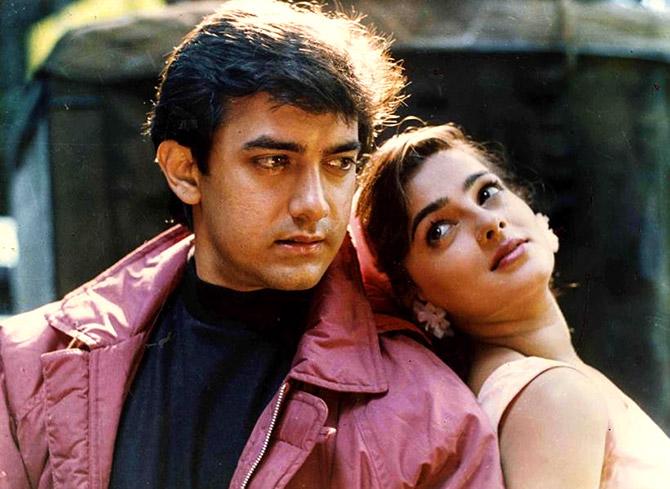 An action masala affair by Ashutosh Gowariker (who later came up with the classic Lagaan), Baazi did not make much noise during its release.
The film was a decent entertainer, but audiences weren't suitably excited to check it out.
Andaaz Apna Apna
Box Office collection: Rs 5 crore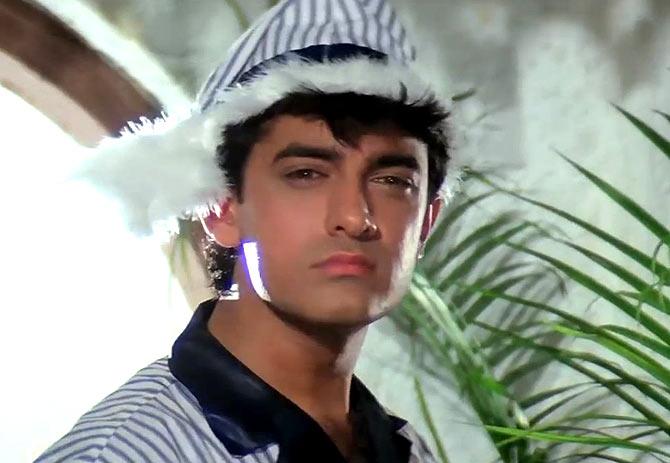 Rajkumar Santoshi's 1994 comedy could not find an audience on its release, and Andaaz Apna Apna remains one of the biggest mysteries of the Bollywood box office.
With a dream cast comprising of Aamir, Salman Khan, Karisma Kapoor and Raveena Tandon, it saw a delayed and haphazard release.
Today, it enjoys cult status.
1947: Earth
Box Office collection: Rs 4 crore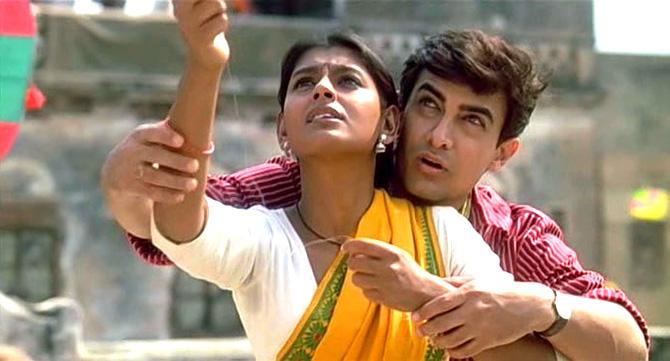 A semi art-house film by Deepa Mehta, 1947: Earth was not a movie meant for the box office.
It released at a time when Aamir had delivered three back-to-back successes in Raja Hindustani, Ishq and Ghulam.
Still, there was no excitement about this period film when it released.
Aatank Hi Aatank
Box Office collection: Rs 2.50 crore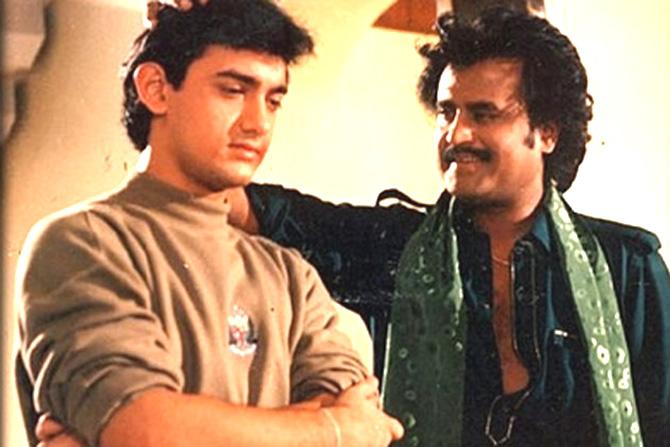 A loose remake of The Godfather, Aatank Hi Aatank boasted of the coming together of Aamir Khan and Rajinikanth.
The film had a shoddy narrative and uneven storytelling. The characters were half-baked and even Aamir seemed uninspired.
The film was patched together haphazardly and saw a token release.
Result? A forgotten affair.
Parampara
Box Office collection: Rs 1.50 crore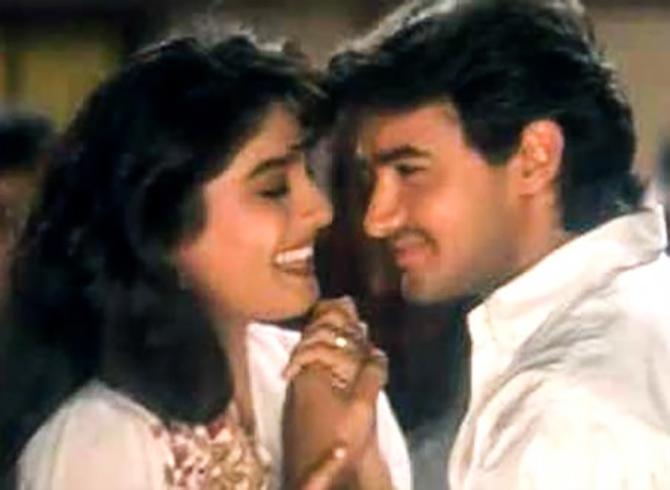 Call it ironic, but this list starts and ends with a Yash Raj production.
Parampara was written by Aditya Chopra before he shot to fame with Dilwale Dulhaniya Le Jayenge and directed by his father, Yash Chopra.
A multi-starrer, it featured Aamir, Saif Ali Khan, Raveena Tandon and Sunil Dutt.
The film failed commercially.