It's addictive. It's entertaining. It's gorgeous.
Once bitten by the K-drama bug, there's no going back.
A binge worthy mix of style and substance, South Korea's small-screen wave, which hit India's OTT scene just before the pandemic provided welcome relief to a nation reeling from unprecedented lockdown.
Since then, its popularity has only grown and found a sound fanbase of mesmerised desi followers -- including yours truly.
Almost every week, a sparkling new K-drama or two drops on a streaming service and finds its way on every K-aficionado's watchlist. It's not hard to see why.
Within its customarily 16-episode format, doing away with the hassle of follow-up seasons, these lengthy (every single episode clocks about an hour or more) albeit layered treats capture different facets of the human psyche and relationships against the backdrop of class divide, political corruption or social phenomenon.
Their willingness to explore the possibilities within the realms of fantasy, supernatural or science fiction in ways that is as emotional as it is ambitious only adds to their appeal.
But it's their innately exuberant disposition and unmistakable eye for detail that makes their passions and culture so, SO fun to consume.
High on spontaneous expressions and picture-perfect beauty of actors resembling exquisite porcelain dolls, they can be equally fierce and fickle embodiments of violence.
Subtitled or dubbed, every viewer needs a dose of K-dazzle in their monotonous lives.
Late to the party? Sukanya Verma offers a dummy's guide to everything K-drama.
Five OTT platforms streaming K-dramas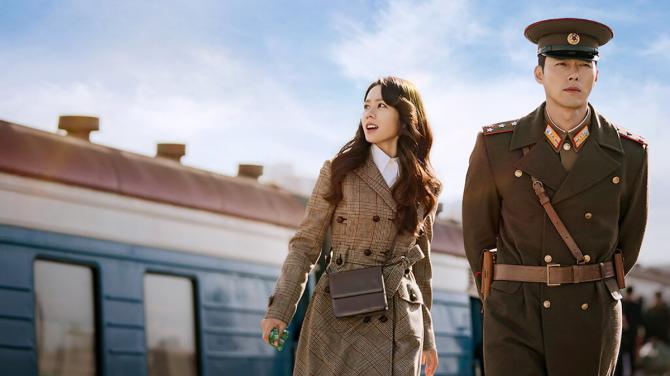 While Netflix is at the centre of action, especially after the global success of Squid Game, Disney+Hotstar's eagerness to get in the game through big-budget shows like Snowdrop, Big Mouth is hard to miss.
The discerning viewers get their K-drama fix for the latest action on Rakuten Viki, a platform dedicated to South Asian entertainment.
Given its growing popularity, Amazon Prime Video appears a tad slow on the uptake even as MX Player is dedicated to airing Hindi dubbed versions of the same.
For fans of zombies, monsters, demonic spirits and creepy creatures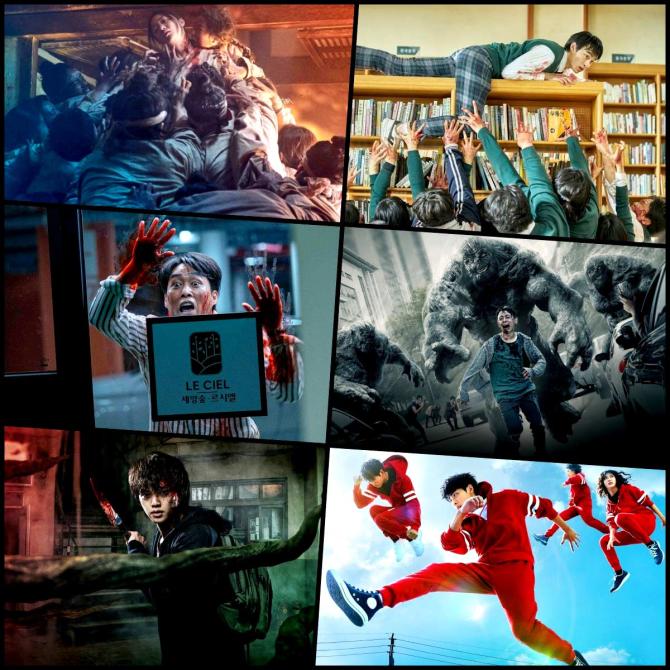 Kingdom's Joseon-era zombies are a jaw-dropping, awe-inducing creation even as fans eagerly for its third season to drop.
A zombie virus outbreak causing uproar among high school students in All Of Us Are Dead is both horrific and heart-breaking.
Relate to the paranoia and panic of drug induced Mad Person Disease in Happiness.
A ruthless depiction of the man or monster quandary in Sweet Home. A take down on cults and creatures in Hellbound.
A red hoodie donning motley crew of paranormal hunters in The Uncanny Counter.
For those who like it grisly, K-drama does not disappoint.
For the eternal romantic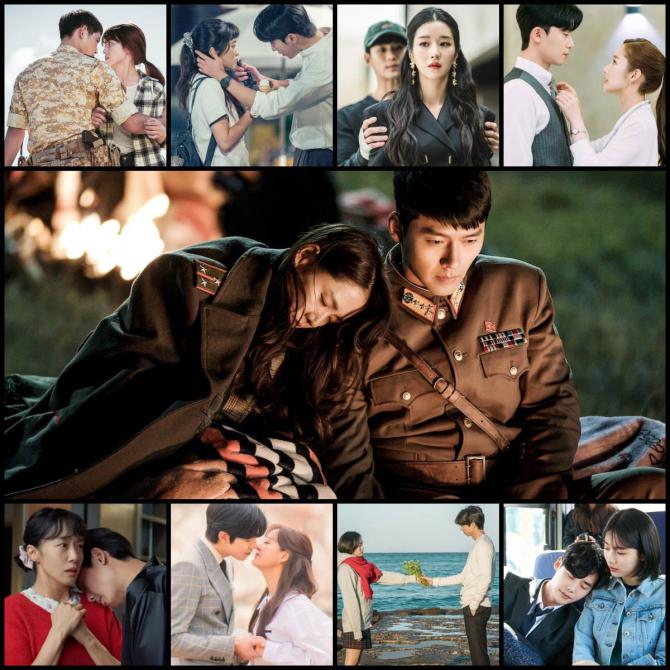 Meet cutes galore, eye candy abundance, smouldering chemistry and a couple we root for till the end are the hallmarks of Korean romances on small screen whether the romance is between complete strangers, cross-border neighbours, a doctor and a patient, immortal god and mortal human, fencer and journalist, star tutor and side dish owner.
One glimpse of the big love between the cuties of -- Crash Landing on You, Twenty Five Twenty One, Business Proposal, What's Wrong with Secretary Kim, It's Okay To Not Be Okay, Descendants of the Sun, Crash Course in Romance, Guardian: The Lonely and Great God, While You Were Sleeping -- and you'll learn the true meaning of swooning.
For something life-affirming, feel-good, slice-of-life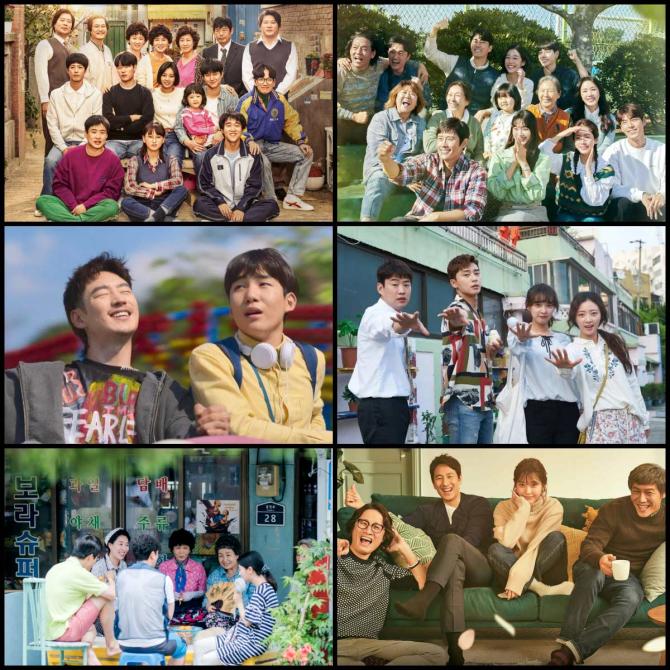 The healing aura of many a Korean TV series provides a much-needed escape to its world-weary viewer.
In a reality marked by cynicism and hate, sixteen hours of warm community feeling, pure optimism and unconditional goodness come to our rescue.
Find yourself smiling and sighing at that all familiar feeling you'll get while watching Reply 1988, Move to Heaven, Fight For My Way, Hometown Cha-Cha-Cha, My Mister and Our Blues.
For legal eagles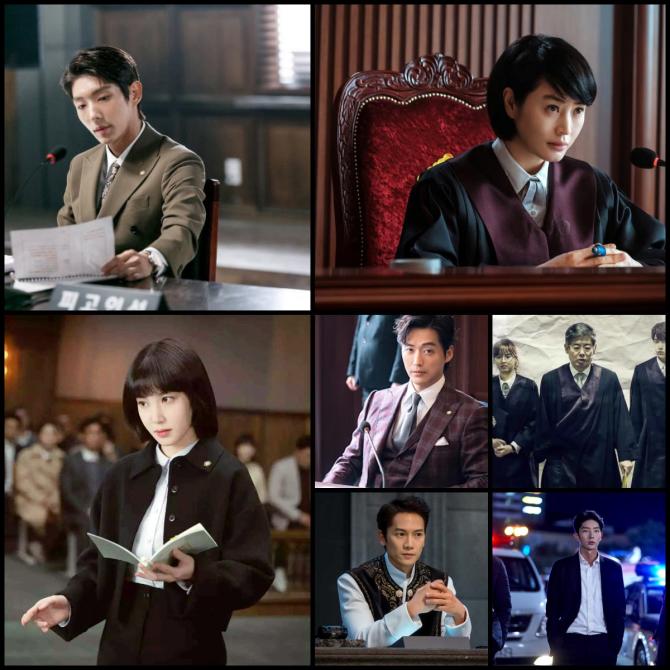 Watch enough K-dramas and you'll think South Korea produces prosecutors at the same rate as India doles out engineers and MBAs.
More than just courtroom wizardry though, these legal dramas are full of mood and masala set around themes of reincarnation, autism and minor offence.
Here are some titles to begin with -- Lawless Lawyer, Extraordinary Attorney Woo, Juvenile Justice, Ms Hammarubi, Again My Life, One Dollar Lawyer.
For medical drama buffs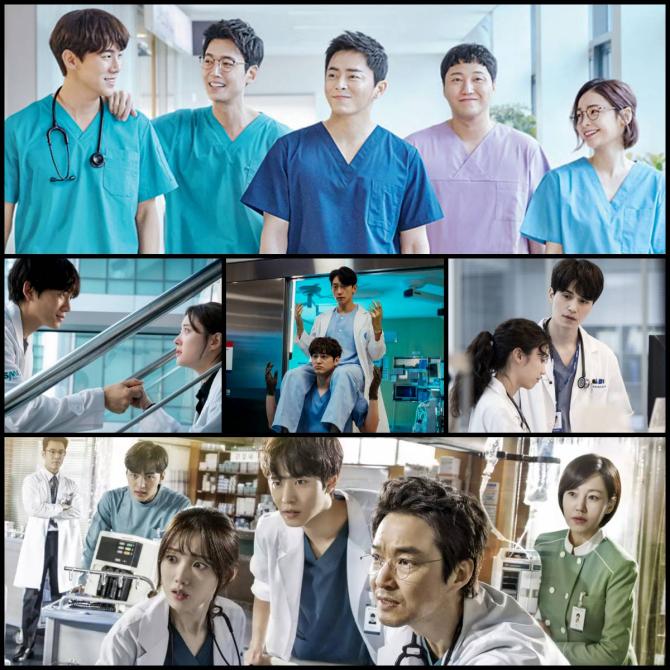 A trip to the hospital is nobody's idea of entertainment, but the sheer hope, warmth and world building enveloping classics like Hospital Playlist Season 1 and 2 followed by Doctor Prisoner, Life and Ghost Doctor is to be seen to believe.
For snazzy vendetta vehicles
Nobody serves revenge quite like K-dramas.
A taxi service that will exact justice for you, Taxi Driver's two delightful seasons take vendetta to another level.
Where the leading lady of My Name hardens up to avenge her father's death, the one in The Glory meticulously schemes to destroy a bunch of privileged bullies from her school years.
In Reborn Rich, an old employee is reincarnated in his killer's family and sets out to settle scores while the inspiring ideology of Itaewon Class highlights real revenge lies in making a success out of one's life.
For period drama enthusiasts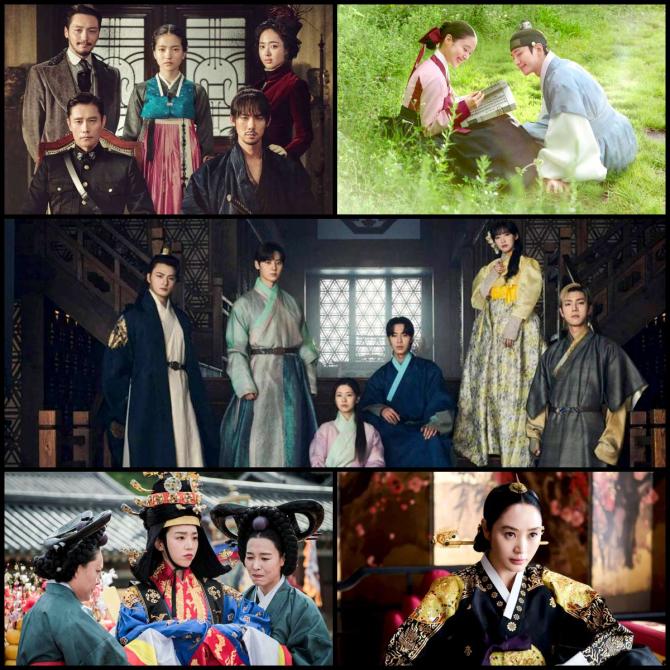 Time travel, gender bender, soul shifting sorcerers, historical or good ol' romance, themes vary but one thing remains constant: There's much to feast one's eyes on in the opulence and grandeur of Mr Sunshine, Alchemy of Souls, Mr Queen, Red Sleeve and Under the Queen's Umbrella.
For dark dose of sinister drama, kinetic action, wholesome crime and intrigue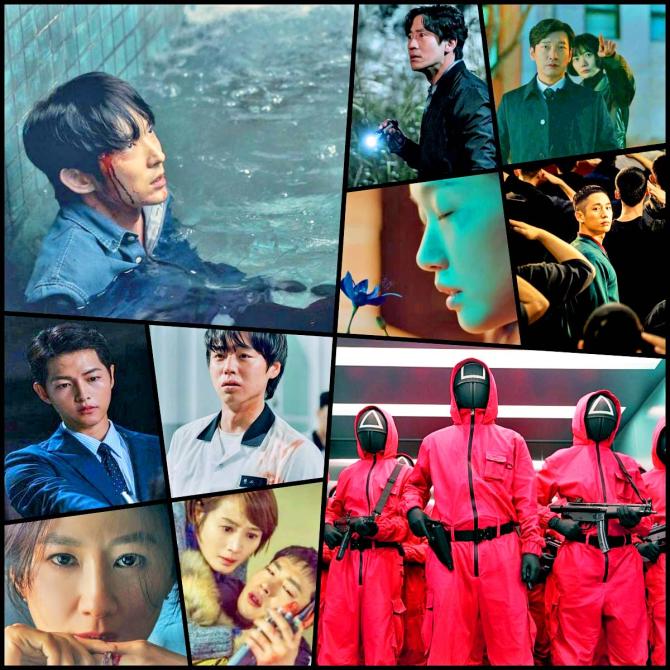 K-drama doesn't hold back when it comes to leaving the viewer waiting with bated breath. Building around themes of greed, violence, betrayal, moral ambiguity, urban exploitation and a rampant culture of bullies acknowledging its society's problematic areas, these passionately chronicled transgressions make for riveting television from the likes of Flower of Evil, Squid Game, Signal, Beyond Evil, Stranger, World of the Married, Weak Hero Class 1, Vincenzo, DP and Little Women.
Five K-drama cliches you must grin and bear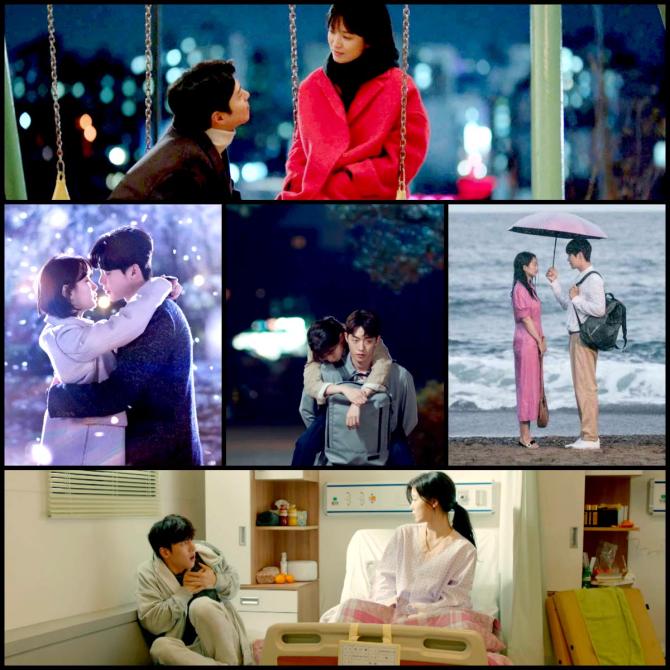 As marvelous they are, K-dramas aren't above stereotypes. Here are the famous five:
Every time it snows in Seoul or thereabouts, it's a sign for couples to kiss or confess their love.
The sloshed heroine piggybacking on the gallant hero after a drinking session is an absolute must.
Shree 420's iconic Raj Kapoor and Nargis sharing an umbrella in the rain is an everyday sight in Korean dramas.
Swings are a venue for sentiment. South Koreans love to do all their heart-to-heart sessions on the jhoola of a tiny children's play area.
If at least one character hasn't been admitted at least once to the hospital, is it even a K-drama?
Five K-drama rituals you cannot miss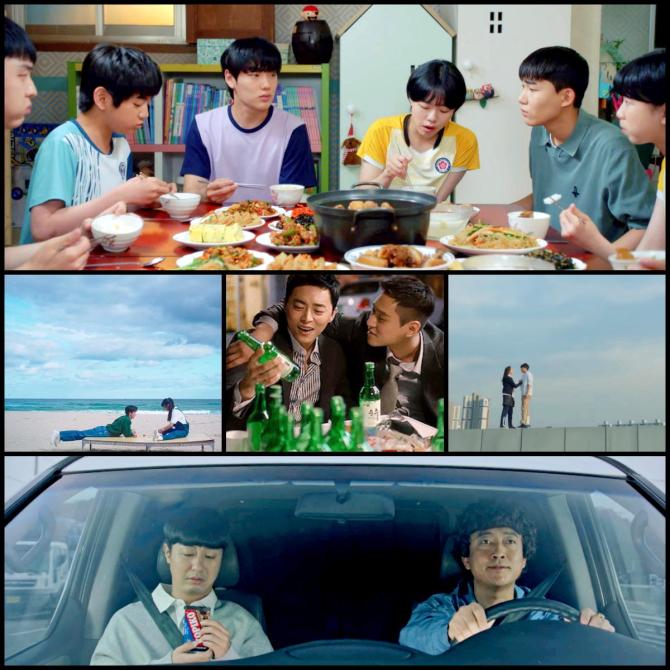 The family/friend circle/colleagues that eats together stays together.
Ditto for their combined love for soju, a vodka-like drink packaged in green bottles that comes with its own set of rules and etiquette.
Still trolled for Paas Paas and Coca Cola advertising in Yaadein and Taal, Subhash Ghai feel mighty relieved after looking at the degree of product placement in K-dramas.
Even if it's a serious series and a character is on the verge of a meltdown, there's always room to slip in a brand of coffee or car.
All roads lead to the beach; it's what Swiss alps meant in a Yash Chopra romance.
Action, romance, horror, comedy, the terrace witnesses a truckload of high drama in K-drama.
Five K-drama red flags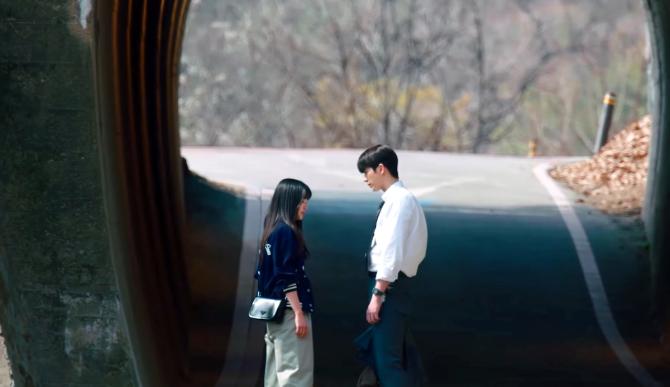 As someone who's learned it the hard way, let me give you a heads-up on K-dramas. They're beautiful. And they're brutal.
Korean drama writers will not blink twice before bumping off your favourite character for no rhyme or reason.
Made for each other couples might not end up together or opt for someone entirely unexpected in the final episode and leave you pulling your hair for months to come.
Sometimes its 16-episode format can feel burdensome and ensue in needless contrivances and crawling pace.
And for the aforementioned reason, you may experience tonal turbulence and unsatisfactory conclusions.
Five K-drama phrases to learn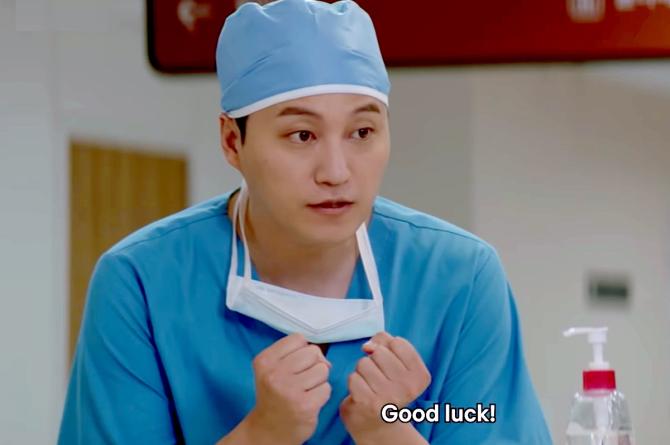 Dei (Yes)
Daebak (Wow, Terrific)
Aigoo (Oh no, oops)
Fighting (Expressed in cheer and support)
Kamsahamnida (Thank you)
Five food items you'll see on K-drama
If Korean dramas are to be believed, it's a country of foodies. They eat all the time and a lot.
Better to sit with something to munch on as they slurp on piping hot ramyeon noodles or wolf down spicy tteokboki, barbequed pieces of meat off a live grill or lose their mind over fried chicken and, believe it or not, ox blood soup.
Fashion forward forever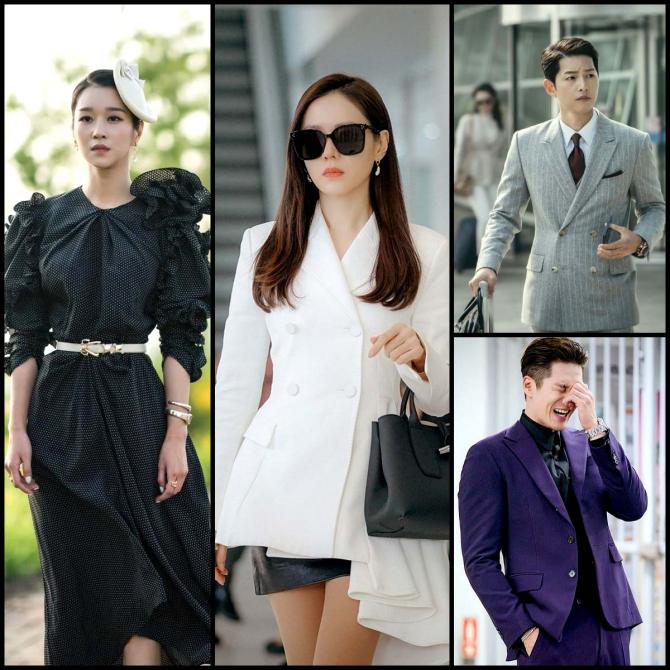 High-end fashion and luxury trends are second nature to K-dramas. Irrespective of whether the character plays good or evil, everybody has a right to sartorial excellence.
Five K-drama top stars (Male)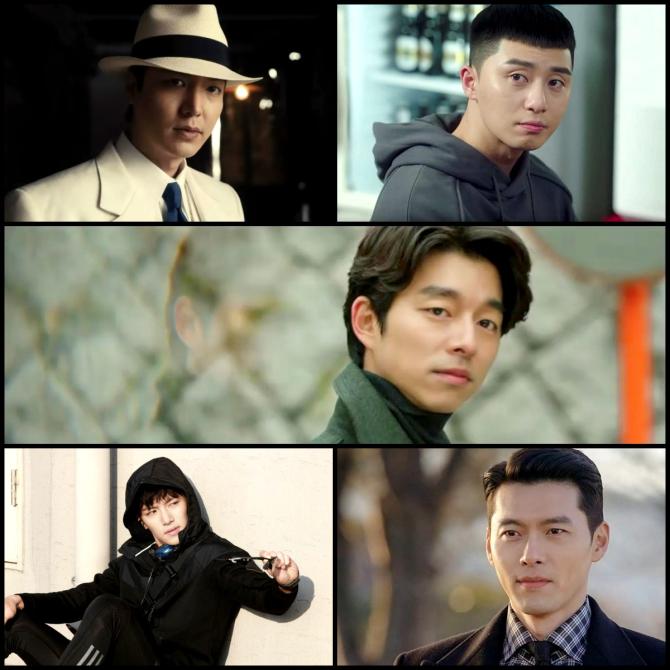 Ji Chang-wook, Lee Min-ho, Park Seo-joon, Hyun-bin, Gong Yu.
As Poo would say, good looks, good looks, good looks. As a bonus, they act too.
Five K-drama top stars (Female)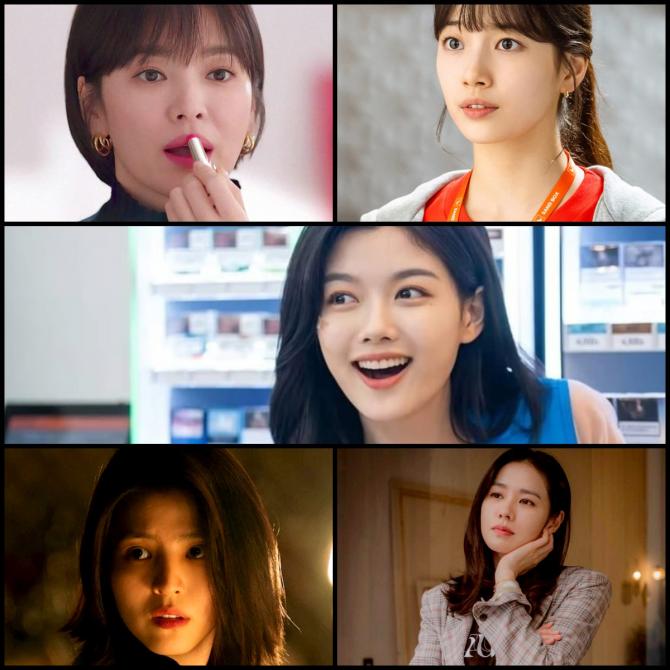 Song Hye-ko, Son Ye-jin, Han So Hee, Bae Suzy, Kim Yoo Jung.
20s, 30s, 40s, it's all the same for these charismatic actors and timeless beauties.