Sukanya Verma lists the films she will never watch again.
When it's so excruciatingly long, you are convinced 'a century has passed'.
When it's so noisy and nonsensical, your threshold for pain is tested.
When it's so extraordinarily appalling, you wish 'I have no words' could be a real review.
I gave my first ever zero star rating and that says a lot about how abysmal the film was.
Here's looking at 2018's 10 WORST Bollywood movies.
Race 3
From my review: Race 3 doesn't merely demand you to leave your brains behind; it guarantees you won't find them anywhere even after the ordeal is over, much worse if you're suffering it in 3D like yours truly did.
The Final Word: Our business is our business, none of your business. Screenwriting, RIP.
Race 3's out-of-control baloney makes me wonder if movie stars wear noise-cancelling earphones during script narrations.
Then again, bro, why was this moronic movie even written?
Thugs Of Hindostan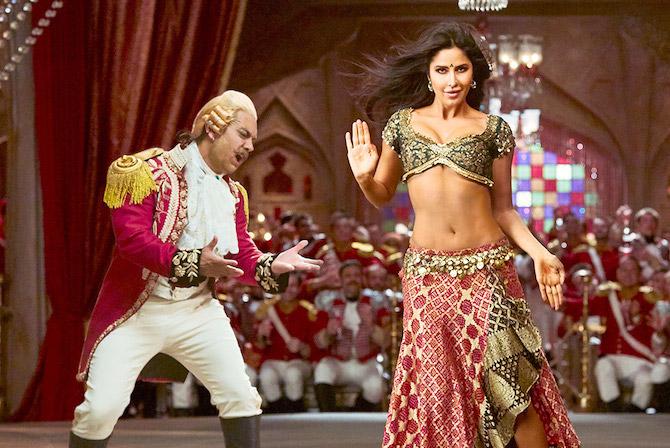 From my review: Sans chemistry, camaraderie and charm, you'll find more imagination in Baahubali writer K V Vijayendra Prasad's trashcan than in Thugs of Hindostan's witless spectacle.
The Final Word: Any movie that makes Manoj Kumar's outdated Kranti look avant-garde must be a real piece of work.
That's exactly what Thugs of Hindostan is -- a big budget bore that wants to fob off a Halloween costume party as a period adventure.
Bhaiaji Superhit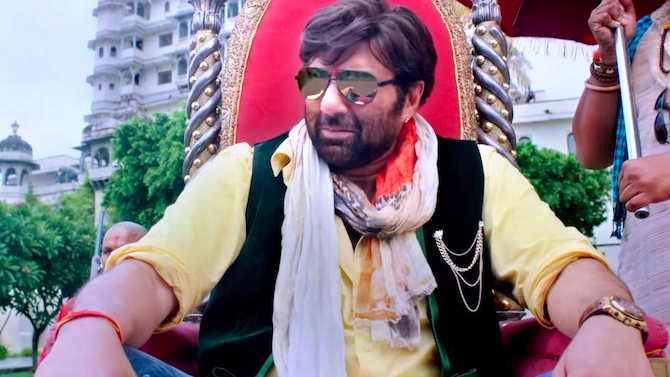 From my review: There was a time when Sunny's super sound -- the man, not his studio -- lambasted the villain and drew cheers from an elated crowd.
But years of repeated hollering and hostility have literally downsized Sunny Deol's might into mockery.
Such gigs have outlived their shelf life and do little more than humiliate our nostalgia for a shopworn action hero when a movie stinks as badly as Bhaiaji Superhit.
The Final Word: Sunny Deol yells 'Jai Mahakal' and its instant monsoon in Benares.
Despite such powerful connections in high places, he ropes in a swindling filmmaker to make a movie that'll thaw his estranged wife.
There's a squeaky-voiced Deol doppelganger for added confusion.
Shreyas Talpade is named Tarun Porno Ghosh for laughs and Ameesha Patel does what Ameesha Patel always does.
That's it! I refuse to recap any more of this godawful nightmare.
Yamla Pagla Deewana Phir Se
From my review: Dedicated to reminding us of Sunny Deol's brute force in pulling up a truck with his bare hands, Bobby Deol's inaptitude to amuse as dunce or drunk and daddy Dharmendra's talent for taking joy in crummy cinema, the latest edition -- directed by Punjabi filmmaker Navaniat Singh -- is as exciting as waiting for a bus.
The Final Word: This is a truly bad Bobby Deol starrer masquerading as a reunion no one wanted.
Take a leaf out of Dharam Paaji's book and get drunk instead.
Batti Gul Meter Chalu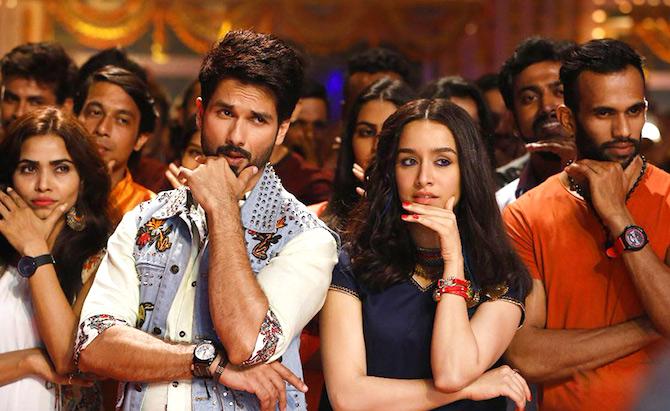 From my review: After nearly three hours of a bogus love triangle and half-hearted championing of social issues, the only thing Batti Gul Meter Chalu ascertains is there is no light at the end of this never-ending drab.
It's a harrowing experience to sit through director Shree Narayan Singh's latest that yammers reams of gyaan on the common man's woes but doesn't think twice before doling out this dreary, dragging and annoying piece of cinema to a ticket-paying audience.
The Final Word: All I recall are the words 'thehra' and 'bal' are uttered in nearly every single sentence of this 161-minute long slog.
It took me half-a-dozen silent films to get over the trauma.
Nanu Ki Jaanu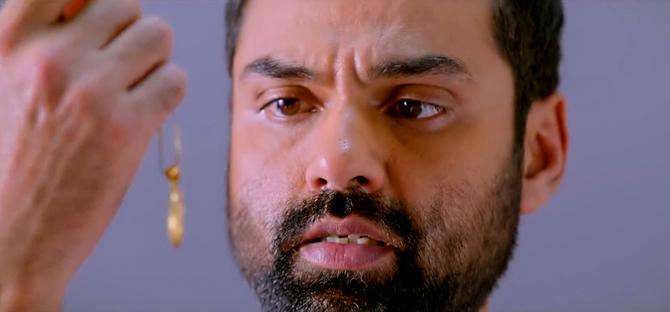 From my review: Incredulity is expressed, jokes are cracked, folks are suspended mid-air, shrinks are called in, exorcists get sucked inside a spooky chimney, matas and jagratas ensue, kid in the corridor doubles up as host for the ghost and anxious mummy shows up to caution truant beta to bungle only as much as 'hum afford kar sakein' and many a neighbour is dragged and dumped in and out of this mess that is all boo, no show.
The Final Word: Abhay Deol lacks a funny bone, the ghost spends way too much time inside the chimney and some decent actors are reduced to caricaturish buffoons in this sloppy, soulless remake of the acclaimed Tamil film, Pisaasu.
Satyamev Jayate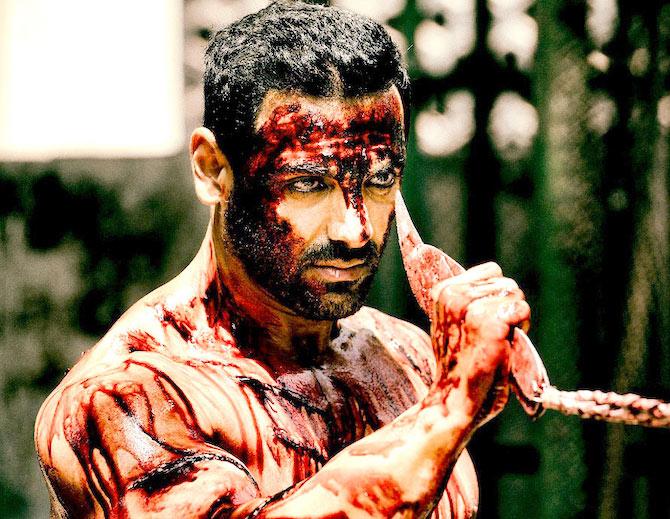 From my review: John Abraham has Popeye's muscles and Bluto's scowl, but how many times can you watch a deadpan Hulk pull out a van door or burst forth from a truck tyre?
The Final Word: 'Kachre ko insaaf nahin milta, kachra sirf saaf hota hai.'
Death by Swachh Bharat Abhiyaan, anyone?
Milap Zaveri's overdone brand of vigilante justice may have raked in the moolah but I don't think I have the stomach for a movie whose highlight is a blood-soaked John lashing himself during a grisly Muharram scene.
Baaghi 2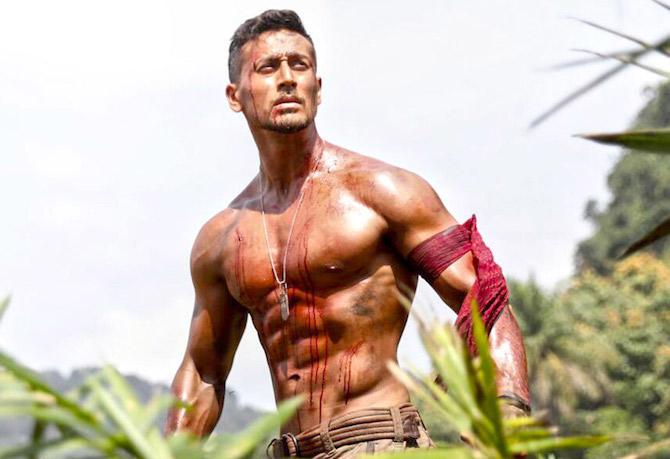 From my review: Disha Patni is so remarkably insipid, I can't decide what I am feeling is awe or exasperation.
A bowl of gruel could have given a better sense of suffering than what Disha does in this movie.
Considering the trauma her character is undergoing, her don't-like-my-photo-on-Aadhaar-card degree of intensity hardly cuts it.
The Final Word: To diss Baaghi 2 any more than I already have in my bullet-point review will be cruel. Let's just say, NOT a fan.
Namaste England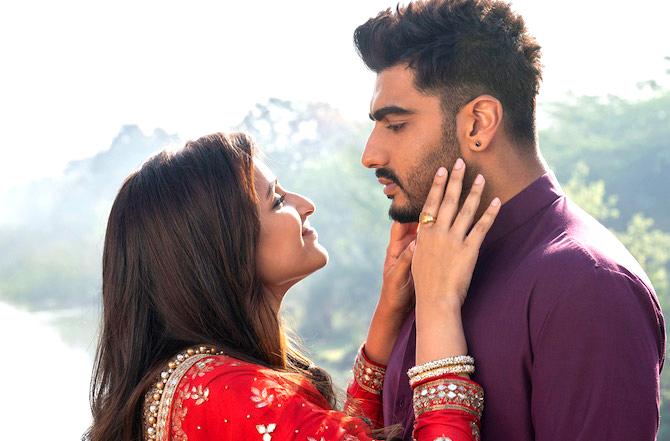 Luckily, I was not in town (and not in England either) and did not review this monstrosity about a girl inclined to marry to serve her purpose.
The Final Word: Namaste England's ridiculous musical chairs of marriages is the sort of regressive, offensive trash that drives my tribe up the wall, makes audiences cry refund and reiterates Arjun Kapoor's wanting acting skills and Parineeti Chopra's lost mojo.
Aiyaary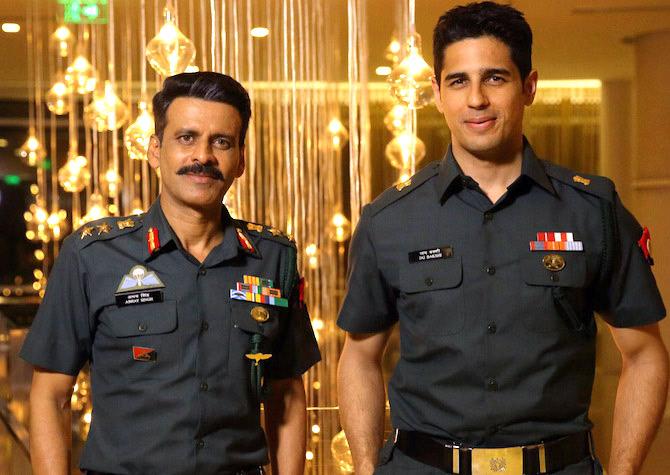 From my review: Three-fourths of Aiyaary is just people walking and sitting, looking at their phones and outside their balconies as if acknowledging the emptiness that is this film.
The Final Word: Espionage, romance, disguises, betrayal, uniforms, nationalism, foreign locations, yadda yadda... Aiyaary plays out like a never-ending saga of tedious twists and witless acting.