Aseem Chhabra picks the scenes that left him impressed this year.
As the year closes, critics and film writers come up with their favourite lists.
But even in those remarkable films, there are special elements that stand out.
This is not the countdown for best films.
This is a list of movie moments that have surprised me.
Andhadhun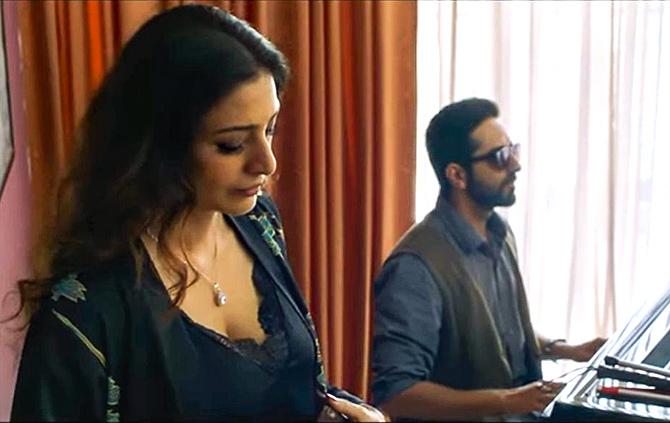 Half an hour into Andhadhun, Ayushmann Khurrana's Akash, a blind piano player wearing dark glasses, steps inside the apartment owned by Simi (Tabu) and Pramod (Anil Dhawan).
He sits down to play the tune of Teri galiyon mein from Dhawan's 1974 film, Hawas, on a mini grand piano.
But he suddenly stops and there is a jarring sound from the piano.
The camera shifts to show us the legs of a man lying on the floor across the room and blood (later, we realise it is wine from a broken bottle) spilled over.
The audience is stunned by what they have seen.
A couple of minutes later, Akash goes to the toilet and we see a man holding a gun, hiding in the corner.
Akash does his job, washes his hands and leaves, showing no sign of anything different than normal.
But the audience is shaken up.
There are many twists and turns throughout Andhadhun, but this scene inside Simi and Pramod's apartment establishes the mood and the tone of Sriram Raghavan's well-crafted film.
And I remember the thought crossing my mind: 'Wow, so this is why this film is so good!'
Badhaai Ho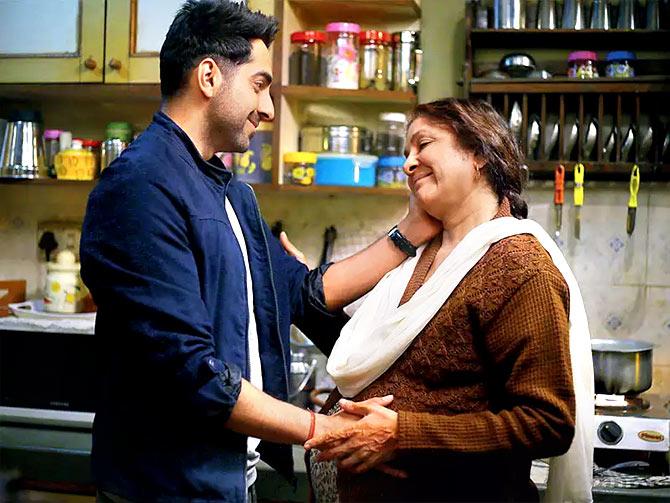 In the sleeper hit Badhaai Ho, a middle-aged couple's pregnancy shocks everyone around them, especially their 20-something son, Nakul (Ayushmann Khurrana).
It takes sometime, but things do move in the right direction once Nakul accepts his parents's mistake and their desire to keep the baby.
The scene where Nakul offers his teenage brother Gullar (Shardul Rana) some whiskey one night, in the process calling him 'Ullu ka patha,' is heartwarming.
Gullar responds, 'Hey, don't talk about my father like that.'
Nakul then grabs Gullar affectionately by his neck and says, 'Oh so he's only your father? Isn't he my father too?'
It is an endearing act of bonding between the brothers and one does not see it often in Bollywood films.
A few scenes later, Nakul's parents -- Priyamvada (Neena Gupta) and Jeetender (Gajraj Rao) -- return from a family wedding and he cautiously walks into the kitchen and calls out to his mother.
Priyamvada, her face exhausted from the rejection by her son, asks whether he has eaten.
But Nakul just walks up and hugs her.
I understand that both Khurrana and Gupta are seasoned actors, but that hug has so much warmth in it. The expression on Gupta's face is priceless.
Badhaai Ho is quite hilarious and makes many observations of how middle class people react to the awkward situation of an unplanned pregnancy. The right amount of emotions makes it a special film.
Bhavesh Joshi Superhero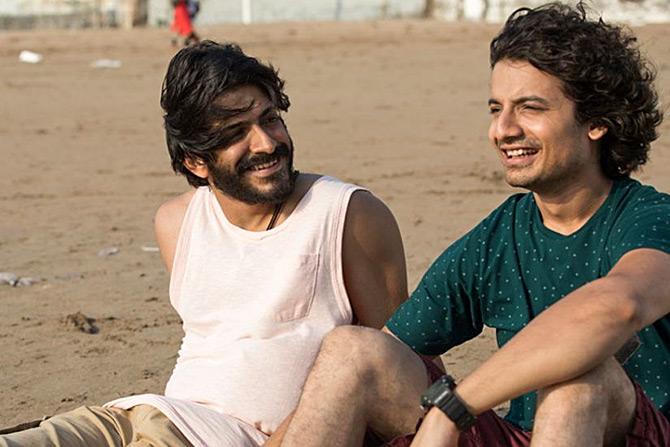 Vikramditya Motwane's film is more of a vigilante story than the superhero narrative we are familiar with.
It is unfortunate that few people watched the film.
I would blame it for lack of marketing (some of my relatives had not even heard of the film) to the wrong release date -- it opened on the same day as Veera Di Wedding, a huge hit for inexplicable reasons.
Too bad, since Bhavesh Joshi Superhero has a lot to offer.
It's an engaging plot of three middle class young men who launch a YouTube channel, calling for justice.
They are first drawn by what seem like silly issues, from car drivers cutting red lights at night to men urinating along public walls.
The film eventually takes on a serious tone and becomes a gripping saga of good and evil, exploring issues that we can relate to.
This was Harshvardhan Kapoor's second feature and he performs sufficiently well.
But, as some critics pointed out, the real find of the film is Priyanshu Painyuli (playing Bhavesh Joshi).
His transformation from a frivolous young man to a committed activist (partially informed by the failure of the populist Lokpal movement) is so convincing and moving.
With the face of a regular guy, curly hair tied up in a ponytail, Painyuli looks the least likely to be a movie star.
But his presence and the earnestness that he brings to the character of Bhavesh Joshi is worth applauding.
Gali Guleiyan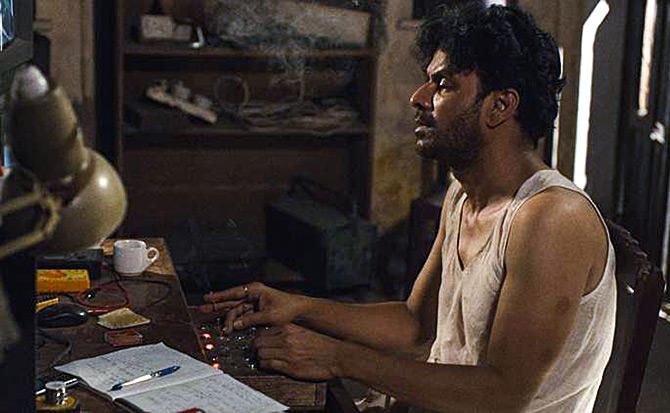 Director Dipesh Jain's dark, mysterious and brooding film Gali Guleiyan (In the Shadows) did not find an audience outside of film festivals (it won the Grand Jury Prize in the India Gold section at the Mumbai Film Festival).
Hopefully, the film will have a longer life when it appears on an online streaming service.
A complex narrative of a man holed up in his filthy room strewn with broken furniture and dust, in a dilapidated old Delhi building, while feeling the compulsion to rescue a neighborhood child who is being physically abused by his father, Gali Guleiyan's greatest strength is the solid performance by its lead actor, Manoj Bajpayee.
Bajpayee's Khuddoos is a complex character.
A lot of his being is internalised, which only an actor like Bajpayee can perform, given his long list of acting credentials.
But even Bajpayee has admitted that Khuddoos was one of the most challenging roles he has performed.
To become Khuddoos, Bajpayee began to spend more and more time in the room where his character is holed up, which affected his health and mental well-being.
The result is clear.
This is the most honest, intense and disturbing performance of the year delivered by one of the finest actors of our times.
Laila Majnu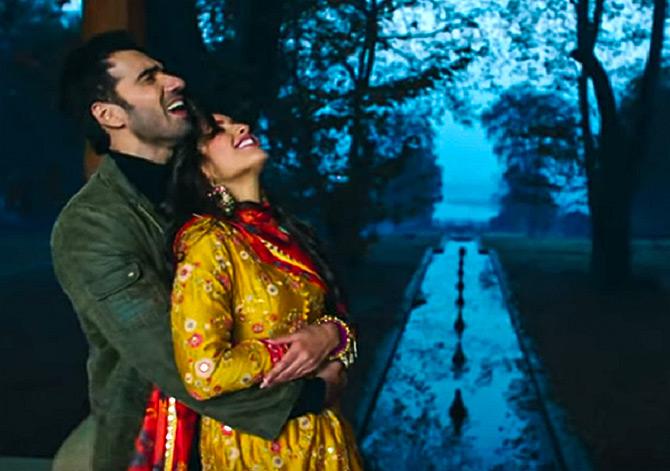 An Imtiaz Ali-scripted film, directed by his younger brother Sajid, Laila Majnu's original story of doomed love has all the qualities of a typical Bollywood melodrama.
But in setting the film in Kashmir and layering it with melodious songs (my favourite is Tum by Atif Aslam), director Sajid Ali has made a heartfelt film, despite some over-the-top moments.
The biggest surprise was the film's lead actor, Avinash Tiwary.
I had previously seen Tiwary in Milind Dhaimade's lovely ensemble film Tu Hai Mera Sunday, where he was Rasika Duggal's neighbour, living in a messy bachelor's room.
But as Qais, the Majnu for the 21st century, Tiwary emerges as a star in the making.
He is super charming and cocky in the beginning as he tries to woo Laila (a likeable Tripti Dimri).
As the film progresses, he becomes vulnerable and, eventually, the deranged Majnu.
Tiwary's performance is impressive and, even though the film was not seen by many, hopefully his acting and star quality will take the actor far.
October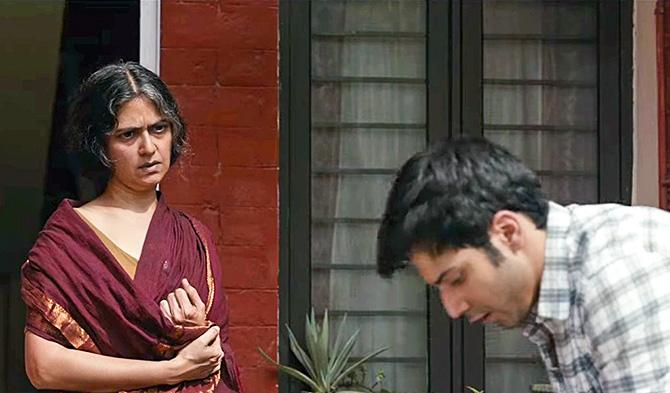 Much has been said and written about Shoojit Sircar's October, based on a wonderful script by Juhi Chaturvedi.
Critics and audiences were blown away by Varun Dhawan's quiet performance, a real turn for an actor who, until now, had only made loud Bollywood movies. His pervious film was Judwaa 2, directed by his father David Dhawan.
Dhawan's Dan is unrecognisable.
From the first time when he visits his colleague, Shiuli, in the intensive care unit and comes back to describe to his roommate the tubes attached to her body and the peculiar sound the ventilator machine makes, we can tell Dhawan is onto one of the riskiest acting experiments of his career.
But he succeeds, and very well.
What really surprised me was the deeply tragic performance of Gitanjali Rao, better known as an award-winning animator, who plays Shiuli's mother, Professor Vidya Iyer.
It is a harrowing portrayal of a single mother, with two other teenage children, trying to absorb the shock of her daughter's sudden accident.
From her drooping shoulders, open hair and face reflecting complete despair, Rao gives one of the best supporting performances of the year.
There are so many quiet moments, like when she just stands, resigned, unable to move on.
It is not until after Shiuli's death that Vidya Iyer sees clarity and sits down to talk to Dan about the significance of her daughter's name -- the jasmine flowers that fall at night in the month of October.
There is a slight smile on Rao's face that will haunt the viewers long after the film is over.
Padmaavat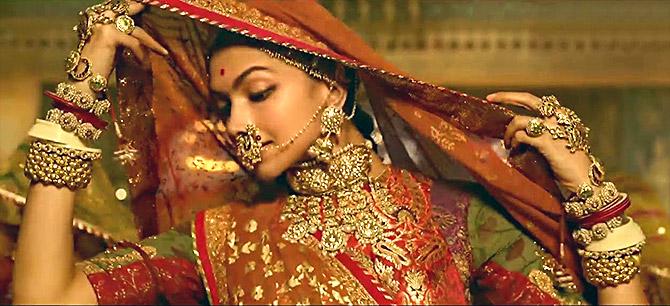 When I went to see Padmaavat at Noida's Logix City Center Mall, I found policemen standing outside the theatre to protect those who wanted to watch the film.
In the Ghoomar song in the film, Deepika Padukone and her group of dancers -- dressed in elaborate red costumes, large necklaces, heads covered, as well as their waists (digitally altered to calm down the protestors), some balancing real lamps on their head -- step into a courtyard to sing and dance.
Like all of Sanjay Leela Bhansali's song sequences, this one is rich with details and opulence but is tastefully done.
But while the song was on, I could not help but think of the kindergarten children who had been attacked by the Karni Sena.
I also felt that my being in that theatre was an act of defiance against those who wanted to suppress the filmmaker's right to free speech.
So Ghoomar became an anthem for freedom for me.
Raazi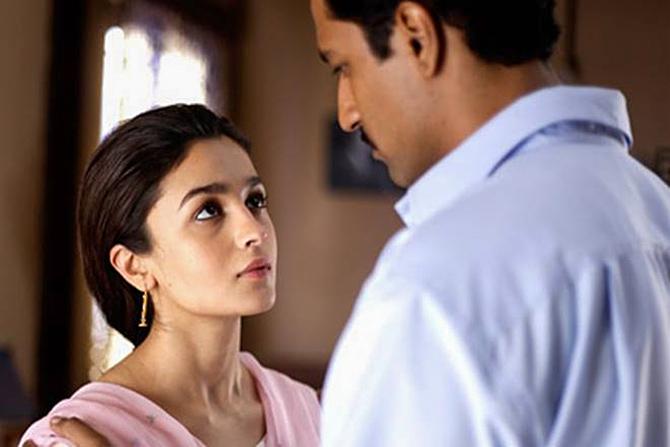 Meghna Gulzar's Raazi is a gripping thriller with impressive performances from an ensemble cast, including Jaideep Ahlawat and Arif Zakaria.
Alia Bhatt shines in one of the strongest roles in her career so far.
The film has so many edge-of-the-seat moments, as Bhatt's Sehmat goes around snooping in her Pakistani in-laws' house for information that she can send back to India.
But there is one beautiful sub-plot that really stands out.
It is Sehmat's marriage with Iqbal Syed, played by Vicky Kaushal.
On the first night after their marriage, Iqbal decides to sleep separately on a couch.
"I know our fathers made the match," he says, "but we must be patient and get to know each other. For that, you will need time, and so will I."
He proceeds to close a partition door between the two.
Sehmat asks to keep the door ajar.
Before he settles on the couch, Iqbal plays a jazz album on a long-playing record.
"I hope you don't mind," he asks her.
"Ji nahin, I don't," she responds.
It is one the sweetest moments in an otherwise intense film.
There are more such delicate moments between the couple as they discuss jazz, Western and Indian classical musical and try to understand each other, until they finally share their bed.
Sacred Games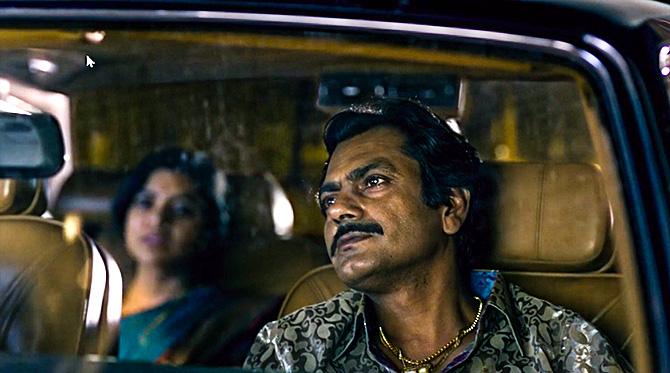 The Netflix series had many brilliant performances but the one that stood out was the utterly charming Rajshri Deshpande, who plays Subhadra, wife of the gangster Ganesh Gaitonde (Nawazuddin Siddiqui).
In Episode seven, Ganesh and Subhadra go out to eat at a vegetarian restaurant.
After the meal, they are offered kharvas for dessert.
Ganesh insists that Subhadra should at least taste the dessert, made from cow colostrum.
But Subhadra refuses.
Later, when the two are in the car, returning home, Ganesh asks her how many jalebis she ate at a function they had just attended.
"12," she says, showing an innocent side of her personality.
Then she explains why she had earlier refused to eat kharvas.
Deshpande's face radiates, as she narrates a story about her childhood, when she was not allowed to eat kharvas and she would imagine the taste of the dessert.
Siddiqui displays a slight smile listening to Deshpande.
It is small scene in this large epic tale of sex, violence and greed.
But it is a beautiful, gentle moment, with Deshpande giving one of the most honest performances of the entire show.
Tumbbad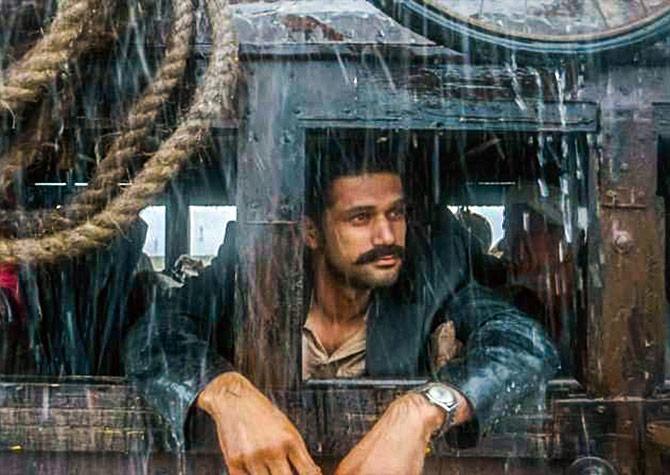 It took directors Rahi Anil Barve and Adesh Prasad a lot time to bring their vision of Tumbbad to the screen.
I am so glad they finished the film, largely due to the passion of producers like Sohum Shah (who also plays the lead role), Aanand L Rai and Anand Gandhi (who gets the creative director title in the credits).
Tumbbad is a very rare Hindi film -- a fantasy, horror film, terrifying and yet entertaining, plus a stunning visual experience.
The film is shot by Pankaj Kumar, whose works include Haider, Talvar and Rangoon. He was also the director of photography of Gandhi's masterpiece Ship Of Theseus.
There is a lot of similarity between the look of Ship Of Theseus and Tumbbad but here, Kumar goes beyond anything he's done before, setting one stunning shot after another of a rain drenched village, flat plains, a lone car driving in a distance, a tree...
So many shots in film feel like framed images, paintings that resemble close bearing to real situations.
There may be some VFX use here but I like to believe it is all real and very beautiful to look at.