Lata Mangeshkar has sung so many songs in her career, one even more popular than the other.
But there are so many undiscovered gems.
We continue celebrating Lataji's birthday, as Subhash K Jha picks 12 lesser known, but exquisite, Lata songs.
Barse Ghan Saari Raat, Tarang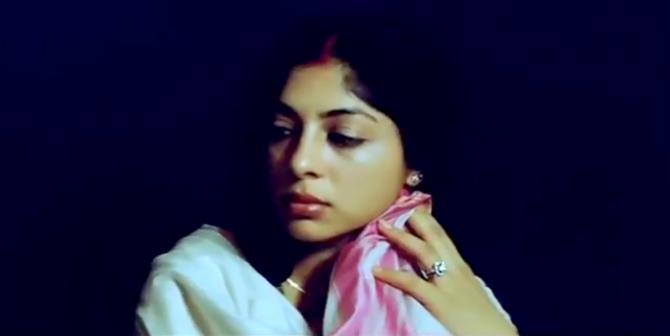 Composer Vanraj Bhatia created only one song for Lataji for Kumar Shahani's experimental film, Tarang.
And what a song!
Barse Ghan Saari Raat -- a long narrative describing a deserted wife's desolation -- is among Lataji's most complex songs.
Sadly, this song isn't unavailable on any format.
Chhod Mera Haath Mujhe Peene De, Subha-o-Sham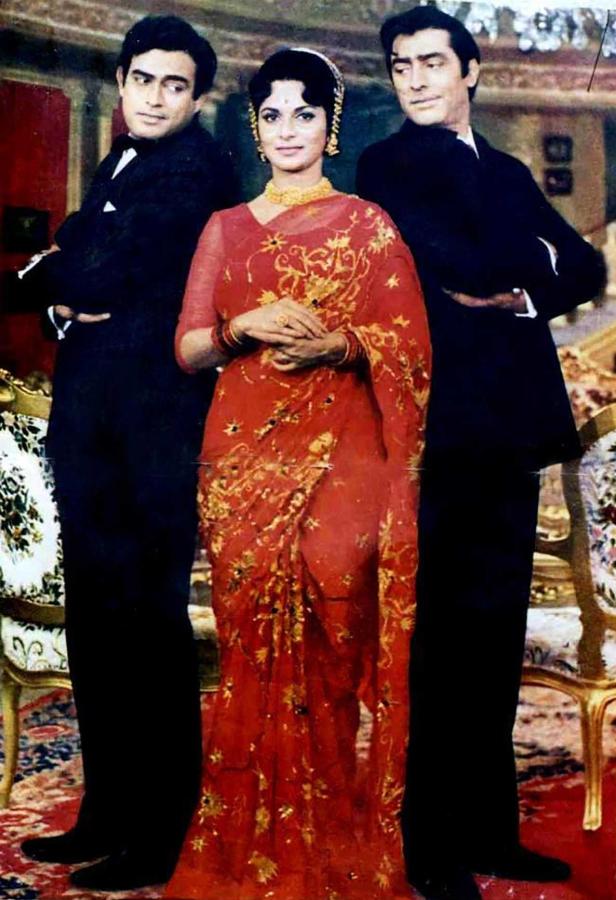 A whole treasury of Lataji's drunken songs exists, with such melodies like Sharaabi Sharaabi Mera Naam Ho Gaya (Chandan Ka Palna), Kaise Rahun Chup (Inteqaam) and Haan Jee Haan Maine Sharaab Pee Hai (Seeta Aur Geeta).
Chhod Mera Hath is from a film called Subah-o-Shaam where an intoxicated Waheeda Rehman dances and stumbles to a sound so divine, it invites you to give up the thought of giving up alcohol.
An amazing Laxmikant-Pyarelal composition.
O Ganga Maiyya, Chandan Ka Palna
An absolute gem from one of Meena Kumari's last films, Chandan Ka Palna, and one of R D Burman's first scores.
It is an achingly, tender melody about a woman's craving for a child.
Aa Meri Jaan Main Khadi Hoon Yahan, Goonj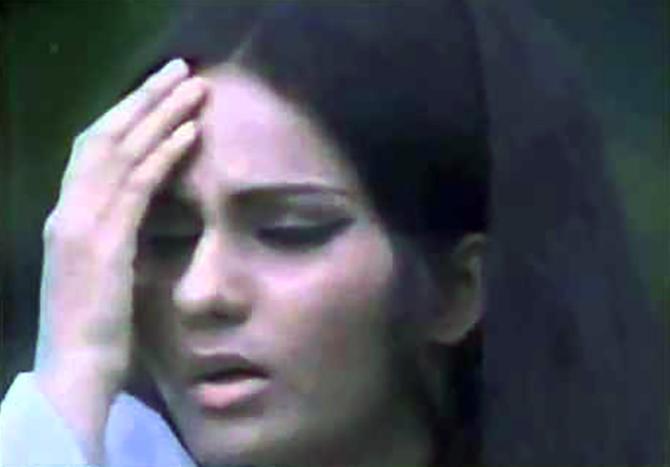 Lataji could be anything from a wannabe mother to a wandering spirit.
With R D Burman again, this one is a haunting number from a long-forgotten 1974 film called Goonj that gnaws at our soul and penetrates into our hearts.
Daiyya Re Daiya Yashoda Maiya, Aasra
Playful, mischievous, flirtatious and fabulous... this Laxmikant-Pyarelal composition from the film Aasra deserves a place among the Nightingale's most nubile numbers.
Jab Yaad Kissiki Aati Hai, title song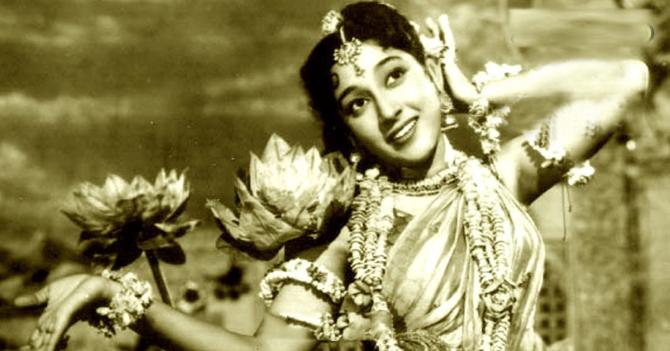 The title song of Jab Yaad Kissiki Aati Hai, composed by Madan Mohan and sung by Lataji, is sinful to ignore.
Mera Rasta Rok Rahe Hain, Sharafat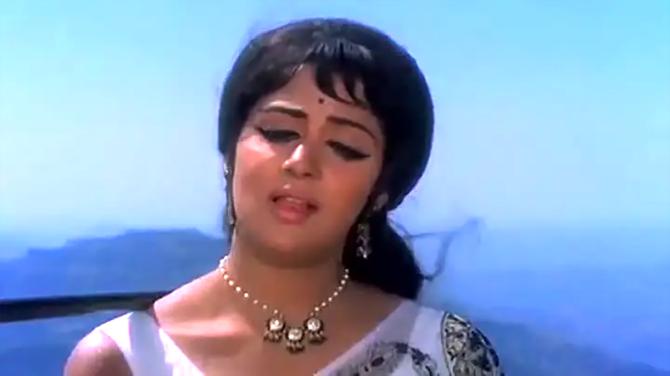 A song about Nature and its mysteries spun into a melody by Laxmikant-Pyarelal and sung by Lataji, as though there's no tomorrow.
Don't look for paradise anywhere else.
Jaa Re Jaa Maine Tujhe Jaan Liya Re, Raja Rani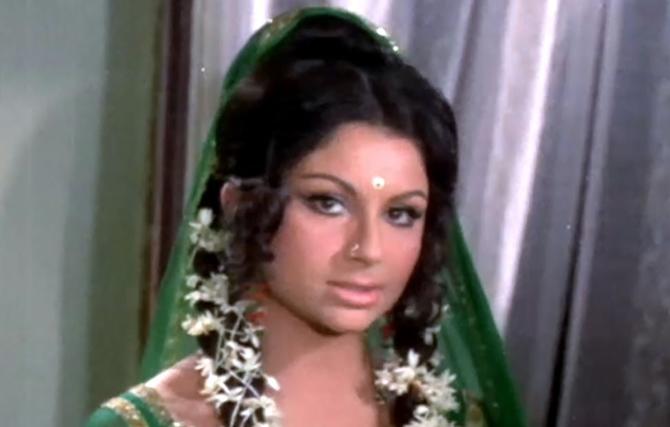 In the Rajesh Khanna-Sharmila Tagore starrer Raja-Rani, R D Burman had composed quite a few chartbusters.
But no one knows this amazing mujra sung with an incredibly layered skill and suppleness.
Mujhe Pyar Karne Ka Haq Nahin, Darpan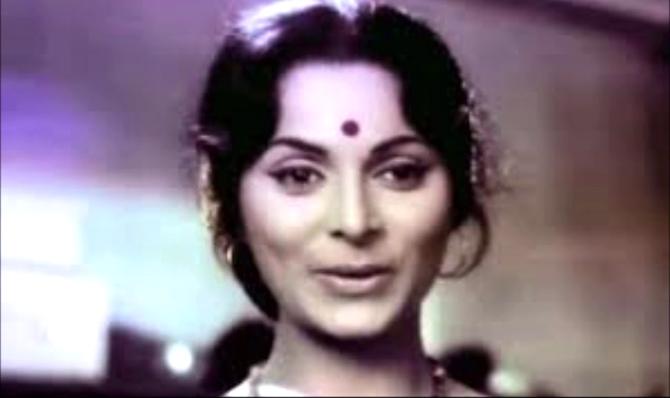 A lumimous lament of a fallen woman in the Waheeda Rehman film Darpan, sung in a tone that breaks your heart, as Lataji goes from stanza to stanza of tragic self-negation.
Laxmikant-Pyarelal, take a bow.
Woh Jo Auron Ki Khaatir Jiye, Aaina
Naushad -- in the Mumtaz starrer Aaina -- composed an undiscovered gem about a woman, who sacrifices her entire life for her family only to wonder what she got in return.
Jo Dard Diya Tumne Geeton Mein Piro Lenge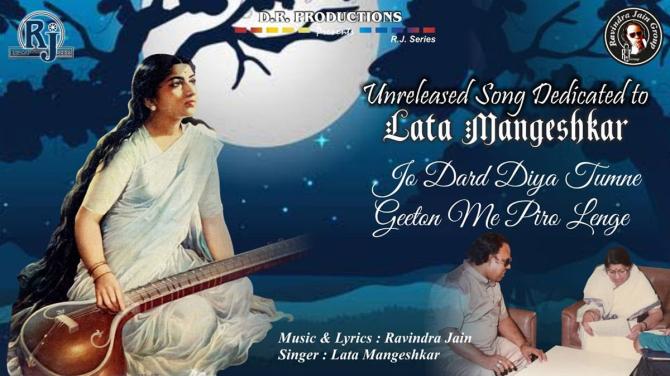 Ravindra Jain's unreleased song is a classic and among Lataji's jewels -- uncelebrated, because it was not a part of a film.
Jain had the tune with him for years.
He was so possessive about the song that he would sing it in his own voice and not allow any other singer to touch it. Except, of course, Lataji.
Kanha Bole Na, Sangat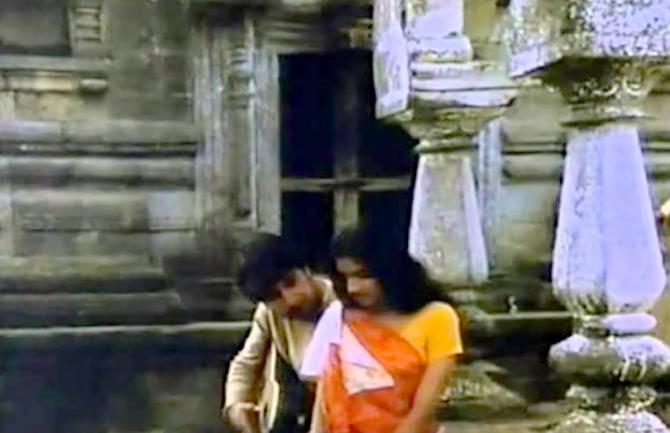 Lataji always brought out the best in composer Salil Chowdhary.
In Basu Bhattacharya's Sangat, Lataji sang two gems -- Balma Mora Achra and Kanha Bole Na -- both duets with Manna Dey. Both are excellent.