With the mad rush of celebrities, paparazzi, official photographers and influencers on red carpets and parties, people almost forget that the Cannes Film Festival is firstly, a celebration of world class cinema.
This year, when the noise settled down, we were treated to some great films. By all accounts, 2023 was one of the best years for cinema at Cannes.
We saw new works of masters from around the world including Martin Scorsese, Nuri Bilge Ceylan, Wim Wenders, Hirokazu Koreeda, Aki Kaurismäki, Pedro Almodovar and Wes Anderson.
Scorsese turned 80 last year, and is reportedly planning another film on the life of Jesus Christ. He was joined in Cannes by two other octogenarian film-makers -- Ken Loach, 86, and Marco Bellocchio, 83 -- who shared with us what may be their last films.
We saw some remarkable films by young, promising, first-time film-makers, including from countries not well-known for film-making, such as Sudan, Congo and Jordan.
Twelve days of movie madness and 36 films later, Aseem Chhabra lists his top 10 favourite films from this year's Cannes Film Festival.
10. The Breaking Ice, China/Singapore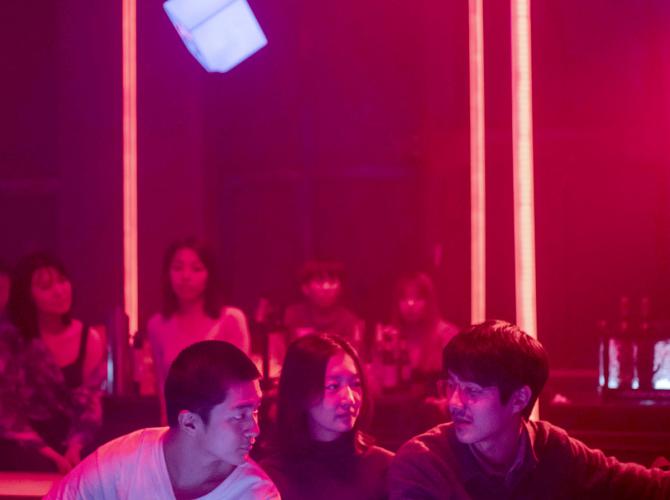 Singaporean film-maker Anthony Chen is a familiar face at Cannes; his 2007 short film Ah ma won a special mention here.
In 2013, Ilo Ilo, his heartfelt exploration of the relationship between a Singaporean boy and his Filipino nanny won the Camera d'Or, awarded to first-time feature film-makers.
Chen's fourth feature The Breaking Ice is set in the north of China along the border of North Korea, where temperatures fall below zero degrees and winters never seem to end.
In this tough setting, we meet three young individuals -- Haofeng, a depressed and lonely man who is visiting from Shanghai, Nana, a spunky tour guide and her restaurant worker friend, Xiao.
Over a drunken weekend, new friendships will evolve resulting in laughter, sexual encounters, jealousies and insecurities, until the three part and head their different ways.
The Breaking Ice is a beautiful study of Chinese youth, their hopes, frustrations and short-lived romances as they traverse in a remote part of the world.
9. Hounds, Morocco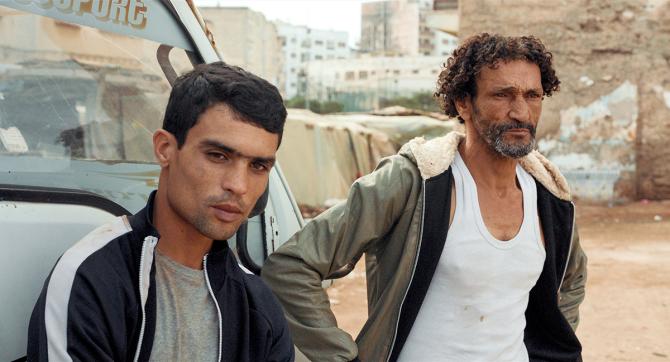 Director Kamal Lazraq's first film, Hounds, won the Jury Prize in the Un Certain Regard section.
Hounds is a gritty, crime drama set over one night in Casablanca, where an unemployed father and his son are asked to kidnap a man as revenge for an illegal dog fight. The father is willing to undertake the tough assignment, even when the son -- the moral force of the film -- expresses his reservations.
The kidnapping goes wrong and suddenly, the two men find themselves with a corpse of a large man in the trunk of their car.
In a harrowing journey, the father and son desperately try to dispose off the body, perhaps bury it, but that is not an easy task given that Casablanca is a bustling city that remains active even at night.
Hounds smells of reality -- real characters, played by non-actors -- experiencing our greatest fears.
8. Terrestrial Verses, Iran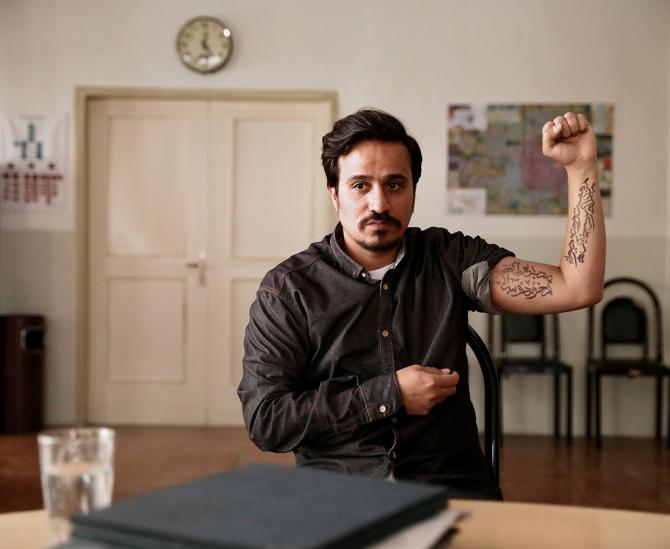 Terrestrial Verses is a collection of nine short vignettes.
In each, a person sits facing the camera, speaking to some petty government official who is making the life of the subject difficult by imposing religious or other bureaucratic restrains.
The subjects that the directors Alireza Khatami and Ali Asgari have created are ordinary people, like a man who is told he cannot name his newborn son David since it is too Western; another applying for a taxi driver license is told his tattoos, poems by Rumi, are too rebellious; a woman desperately looking for her lost dog; a film-maker facing censorship even before he has shot his film...
Some of the vignettes are amusing and absurd, while others are deeply disturbing and a harsh reminder of how much the Islamic State interferes into the lives of its citizens.
7. Agra, India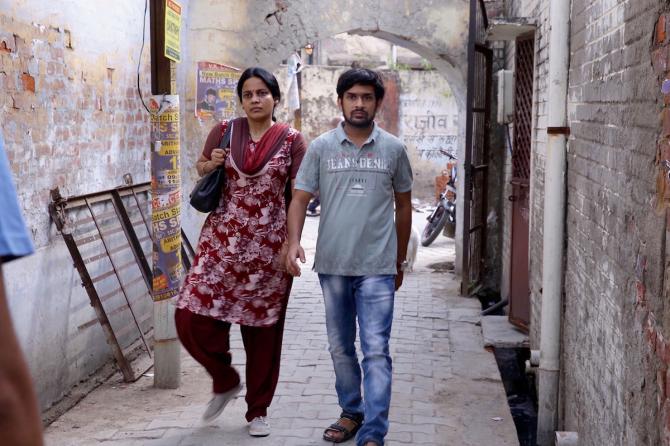 Director Kanu Behl returned to Cannes after nine years.
His first feature Titli played at Cannes in 2014 in the Un Certain Regard section. Agra was screened in a semi-independent programme, the Director's Fortnight, that runs parallel to the main Cannes Film Festival.
In Agra, Behl once again introduces us to a dysfunctional family living in a cramped space, and layers it with the mental state and sexual frustrations of his protagonist Guru (Mohit Agarwal).
Life around Guru seems to be collapsing. He fears no one in his family cares for him or even notices him.
As he grapples on the edge of insanity, he takes refuge in the world he creates with an imaginary girlfriend. Eventually, he finds solace in a relationship with middle-aged widow Priti (a terrific Priyanka Bose) who is stricken with polio.
Agra is not an easy to watch, but it is a compelling portrait of the struggles of residents in a city also known for its mental asylum.
6. About Dry Grasses, Turkey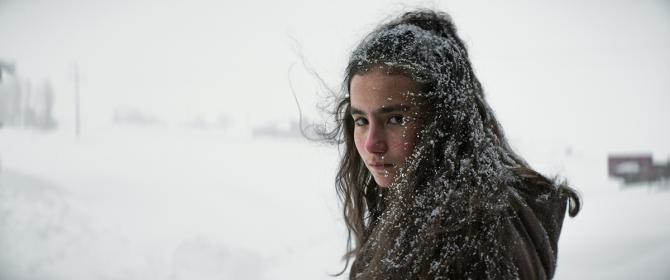 In a remote part of Turkey, life goes on during long drawn-out winters and a brief summer that leads to the film's title.
A bored and cynical school-teacher Samet (Deniz Celiloglu) longs for a chance to be transferred to Istanbul. Meanwhile, he is forced to spend time with his students, and his younger housemate, another school teacher.
In his new film, the Turkish master of slow and brooding cinema, Nuri Bilge Ceylan (Once Upon a Time in Anatolia and Winter Sleep), takes us through the daily routines of the characters, most of them connected to the school, until one day, things fall apart.
Samet is accused of sexual abuse of a teenage student, Sevim (Ece Bagci).
There has always been a friendly, bordering on flirtatious, bantering between Samet and Sevim and so the accusation rattles us.
Nothing will be the same for Samet and Sevim.
There is a touch of Vladimir Nabokov's Lolita in the way About Dry Grasses 's narrative unfolds.
But Ceylan and his co-writers Akin Aksu and Ebru Ceylan take the film several notches above the plot and weave a poetic narrative, where the calm and quiet is jarring, and uneasy on the edges.
5. Inshallah A Boy, Jordan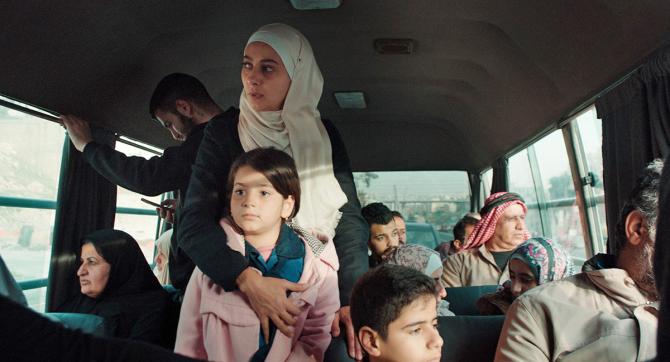 Inshallah A Boy is Jordan's first official film to be shown at Cannes. The film follows the difficult life of a recent widow Nawal (Mauna Hawa), whose husband has left her a considerable amount of debt to deal with.
If the debt is not enough, Nawal only has a daughter. According to Jordanian laws, which follow the Sharia legal system, if a man dies without a male child, a part of his inheritance goes to his siblings and other family members.
Nawal finds herself in an odd situation, with her brother-in-law demanding money owed to him by her husband, plus the fear of losing her house. Her only hope is to have a baby boy, and so she buys time by pretending that she is pregnant.
Inspired by works of Iranian film-makers, first-time director Amjad Al Rasheed creates an enthralling drama, critiquing Jordanian society where the system is stacked up against widows.
Cannes was rich with big films by world renowned masters, but it is a small gem like Inshallah A Boy that gives us reason to celebrate and hope for the future of cinema.
4. The Zone of Interest, US/UK/Poland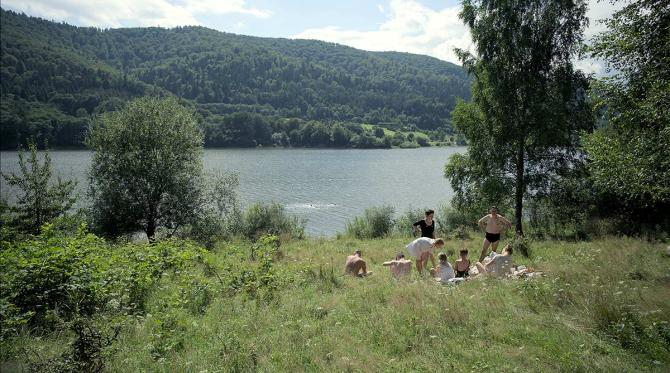 Over the years, there have been countless films that focus on the Holocaust.
In The Zone of Interest, based on the late Martin Amis's 2014 novel, Jonathan Glazer (Under the Skin, Sexy Beast) presents a unique and extremely disturbing perspective of one the greatest tragedies of the 20th century.
Winner of the Grand Prix and the FIPRESCI awards, The Zone of Interest is shot mostly in the Auschwitz-Birkenau concentration camp in Poland. But we do not actually see the concentration camp, other than towards the end of the film.
Instead, we see the happy life of a German officer and his family, their beautiful house, the kids playing, and a garden with a swimming pool.
But something menacing and tragic is lurking in the background as smoke rises from chimneys behind the beautiful garden.
There is a constant hum of machines working and sounds of trains pulling into stations. It is all very unnerving.
At the centre of the film is the German officer Rodolph Hoss (Christian Friedel), who was the longest serving officer at Auschwitz, and his wife Hedwig (SandraHüller) who prefers to live in Auschwitz than to return to Berlin.
The Zone of Interest is a stunning work of art that gives us a harrowing account of hell on earth.
3. Anatomy of a Fall, France
This year's Palme d'Or winner, which interestingly, stars SandraHüller again, is a riveting court room drama.
A couple, both writers, live in a remote chalet in the French Alps.
One snowbound afternoon, the husband is found dead, having fallen from the balcony of their house.
The police start an investigation, which reveals a troubled marriage, professional jealousies and a sexual liaison. In the middle of it is the couple's young son who gets separated from his mother while the trial is on.
The film's narrative could have made an hour-long television show.
But under the care of Director Justine Triet, the film is a solid exercise in marrying art, with the workings of the French legal system, great writing and performances.
On top of the ladder is Hüller, the star of this year's festival. She is already being referred to as a potential Oscar nominee in the 2024 Best Actress category.
2. Killers of the Flower Moon, US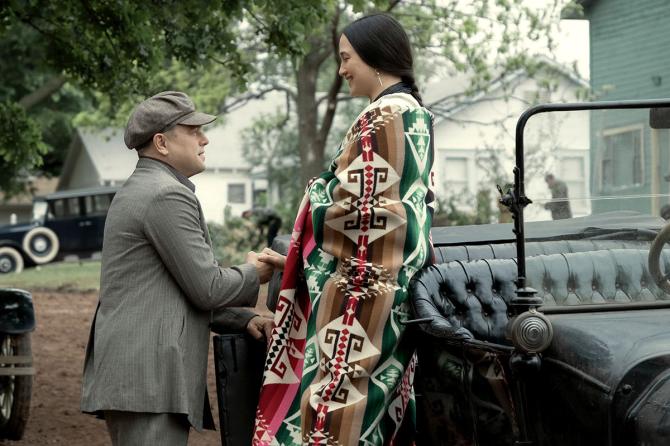 Clocking in at three hours and 45 minutes, Martin Scorsese's Killers of the Flower Moon was programmed in the Out of Competition selection. But in a festival where a film's status is determined by which section and theatre it plays in, Scorsese's film still was part of the Cannes Official Selection programme.
Based on journalist David Grann's non-fiction book, the film is an engaging drama about the wrongs white America did to the Osage people, a Native American community in Oklahoma which became wealthy after oil was found within its territory.
It is a shocking story that most Americans are not aware of, but in Scorsese's hands, this is more than just a history lesson.
The action, violence, manipulations and emotions, especially the guilt that envelope the film's main characters, makes Killers of the Flower Moon one of the best cinematic experiences from a master who seemed to be losing his grip in recent times.
Robert De Niro and Leonardo DiCaprio, playing William Hale and Ernest Burkhart, an uncle and nephew who are at the centre of the plot to rob the Osage of their wealth, are in top form. But it is Lily Gladstone's Oscar worthy take as Mollie, a rich Osage woman whom Burkhart marries, that people will talk about when the film opens in theatres.
1. Perfect Days, Germany/Japan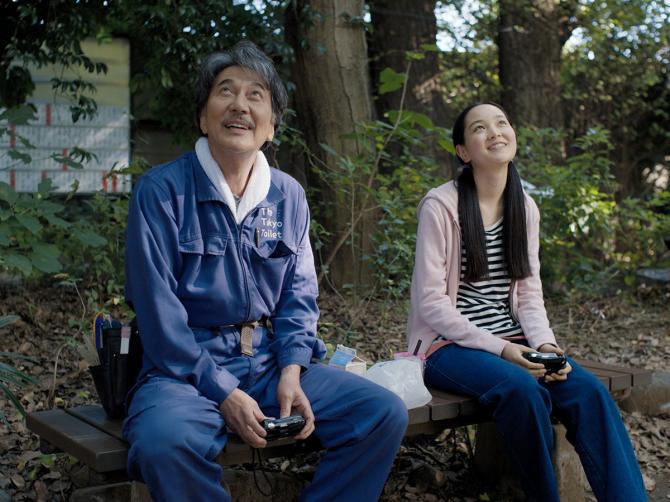 German film-maker Wim Wenders has spent his entire career making cinema of compassion, focusing often on lost souls (including his classic Wings of Desire where two lonely angels hover over Berlin).
His works have taken him to Havana (Buena Vista Social Club), Texas (Paris Texas) and now to Tokyo.
Perfect Days's protagonist Hirayama is a middle-aged man, played by the Japanese actor Koji Yakusho, who is in harmony with his rather mundane life.
Hirayama has a routine: He wakes up early, sprays water on his plants, wears a Tokyo Toilets jumpsuit, gets coffee out of a vending machine and drives to work while listening to classic American songs.
His favourites include (Sittin' On) The Dock of The Bay, Brown Eyed Girl and Nina Simone's Feeling Good, which plays at the end of the film.
Hirayama's job is to clean public toilets across Tokyo. He is meticulous and attentive to every detail.
He takes a break for lunch, stops over at a local bar on his way home and then reads a bit before he sleeps.
His personal life does not seem to be perfect.
He is estranged from his daughter and not close to his sister. But he seems satisfied with his sparse, pared-down, minimal existence.
Yakusho (Shall We Dance, 13 Assassins) who won the Best Actor award at Cannes, brings a lot of warmth to the character whose simplicity and Zen-like existence is something we could all strive for.