Satyajit Ray. Films from Italy, Iceland and Albania feature on Aseem Chhabra's list.
Mumbai's own international film festival is back -- in a new incarnation, with a new team, infused by new funding and a lot of energy.
Now called Jio MAMI it promises to be a heavy dose of movie mania for Mumbai's film lovers with a rich crop of films, many brimming with brilliance.
It is so easy to get lost in film madness like MAMI and planning the entire festival, even a single day, can be stressful, when at any given time there are a number of films to see.
There are some obvious choices at this year's festival which people should try not to miss. Topping my list is the opening night film Aligarh, which I have not seen.
Other obvious choices include Dheepan, Jacques Audiard's drama about three Sri Lankan Tamil refugees trying to make sense of life in France; Taxi, Jafar Panahi's exploration of life in modern day Tehran, through the prism of a cab driver (played by the director himself); Sherpa, Australian filmmaker Jennifer Peedom's powerful documentary about the April 2014 deaths of 16 sherpas on Mount Everest; and Sean Baker's art-house critical hit Tangerine, which he shot on an iPhone5s on a budget of just $100,000.
Here is my 10 must see list at Jio MAMI, films I have seen this year at festivals or in theatres in New York City. These are important films, listed alphabetically, and the best way to appreciate them is by watching them on the big screen.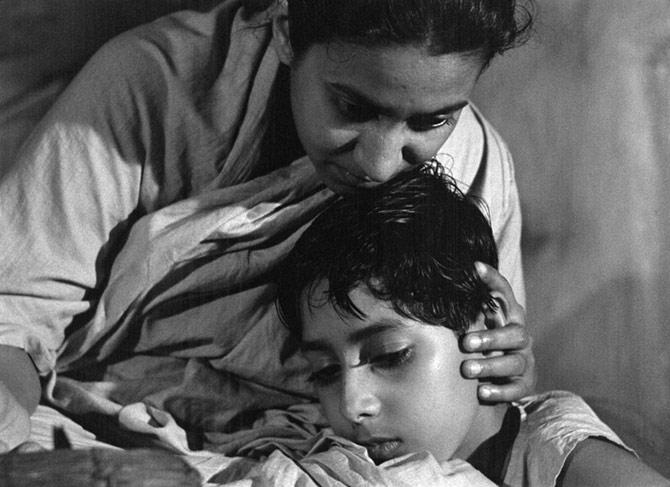 IMAGE: A scene from Aparajito, Satyajit Ray's classic.
Earlier this year, the Criterion Collection unveiled one of the most complicated projects they had worked on -- a painstaking digital restoration of Satyajit Ray's masterpiece, The Apu Trilogy.
The 4K restored prints were first screened at New York City's Film Forum theatre, where people lined up for weeks and shows were sold out. The three films played for nearly three months and then traveled across art-house theatres in the US.
Jio MAMI attendees can experience the pristine quality prints of three of the greatest Indian films of all time: Pather Panchali, Aparajito, Apu Sansar. A must see for every film lover.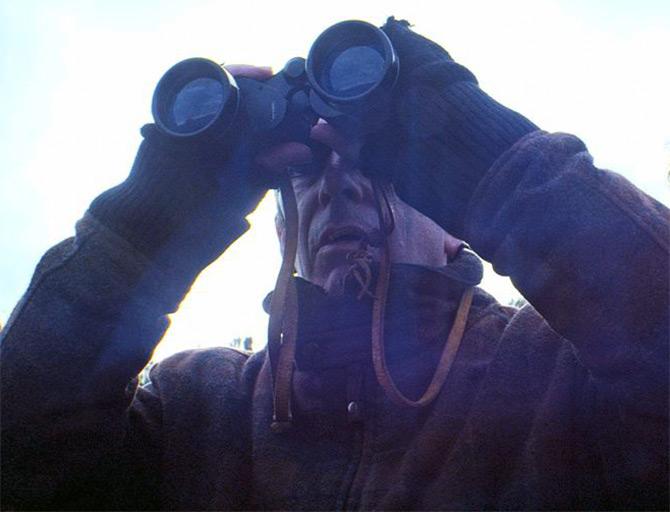 IMAGE: A scene from The Club, winner of a Silver Bear at Berlin.
The Club
Winner of this year's Silver Bear for best director at the Berlin Film Festival, Pablo Larrain's powerful film is Chile's entry for the Oscars.
The Club looks at child sex abuse by the Catholic Church from the priests' perspective.
In a far remote part of Chile, four former priests, all accused of sex crimes, live in a retirement home of sorts where they are supposed to repent for their sins. But their days are spent on more earthly occupations, including gambling on dog races.
The arrival of a young priest changes the situation much to the discomfort of the old priests.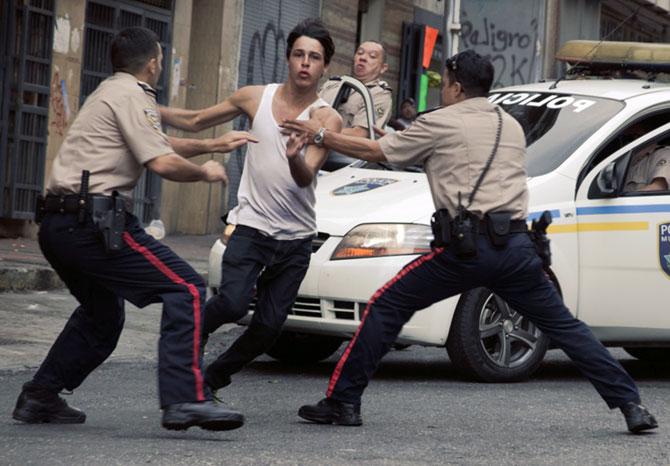 IMAGE: A scene from From Afar, winner of the Golden Lion at Venice.
From Afar
This year's Golden Lion winner at the Venice International Film Festival, From Afar was also screened at the Toronto International Film Festival.
From Afar is a disturbing tale about Armando, a middle-aged gay man, who picks up young men on streets and in buses and brings them home for sex. These visits by men are a regular affair until our protagonist falls in love with a handsome young member of a street gang.
Armando's motivation is not just pure sex as the shocking twist in the end reveals.
From Afar is a powerful study of class, machismo, sex and desire in a troubled society.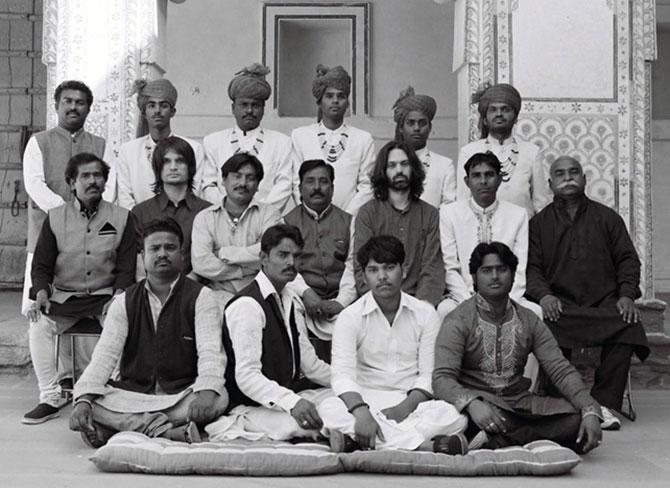 IMAGE: A scene from Junun, shot at the Mehrangarh Fort.
Junun
Earlier this year filmmaker Paul Thomas Anderson (Boogie Nights, Magnolia, There Will Be Blood) traveled to Rajasthan with his friend Jonny Greenwood (Radiohead) and Israeli musician Shye Ben Tzur. They spent a few weeks at the Mehrangarh Fort, guests of the Maharaja of Jodhpur.
There, with a group of Indian musicians -- qawwals, brass players, singers and percussionists -- Greenwood and Ben Tzur produced an album Junun, to be released by Nonesuch Records next month.
Anderson captured on camera the making of the music, at times using drones to get aerial shots of the fort. The 53-minute documentary recently premiered at the New York Film Festival. Junun is a gift for music lovers who want to experience how collaborative music is created.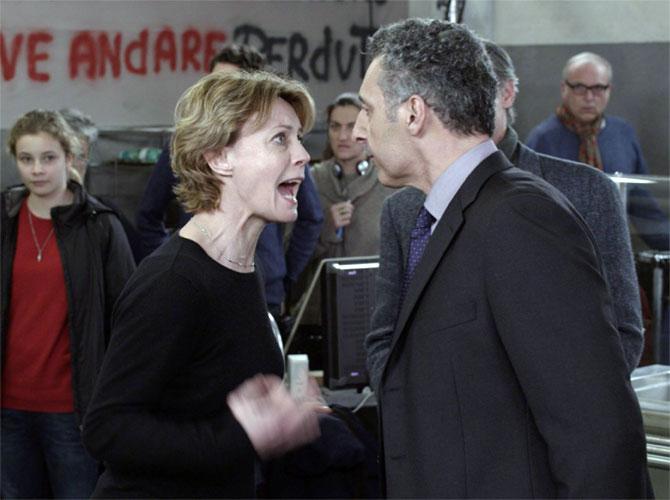 IMAGE: A scene from Mia Madre, Nanni Moretti's heartfelt film.
Mia Madre
Winner of the Ecumenical Jury prize at this year's Cannes Film Festival, Italian filmmaker Nanni Moretti's Mia Madre is a deeply felt film about a director Margherita (Margherita Buy) who struggles to finish a shoot while her mother is ailing in hospital.
Margherita's problems get vastly complicated with the arrival of a tempestuous American movie star (a hilarious John Turturro), who has a tough time remembering lines and performing before the camera.
Mia Madre is a beautiful and yet sad film for anyone who has cared for a sick parent. Turturro is so outrageously funny (especially in a terrific scene where he dances at a party) that he makes Mia Madre a joy to watch.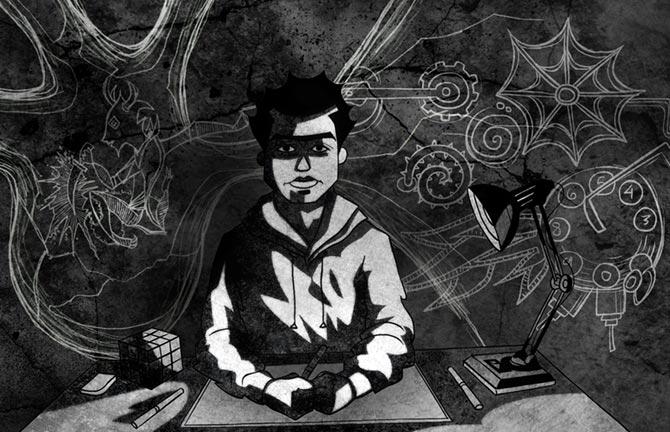 IMAGE: Placebo, a probing look at India's education system.
Placebo
Abhay Kumar's first feature (his earlier short Just That Sort of a Day won a National Award) is a very honest documentary looking at India's elite education system through the perspective of students.
Using live footage, interviews and animation, Kumar examines all that is wrong with India's elite education system where bright young minds are forced to live lives that please their parents and society.
In the midst of this no one seems to care about what the students themselves want.
Placebo has been making the rounds of several international film festivals and finally audiences in India will experience Kumar's powerful imagery and arguments.
The film is an eye opener, a call for action, or else, as Kumar suggests, things will become even worse.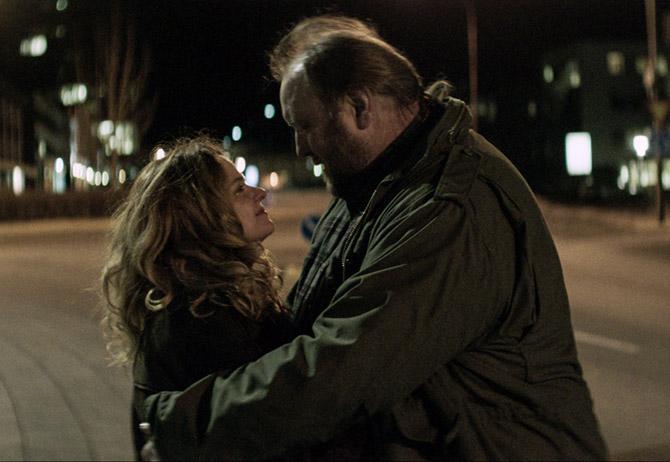 IMAGE: Virgin Mountain, a moving story about loneliness and love.
Virgin Mountain
Winner of three awards at this year's Tribeca Film Festival (best narrative feature, actor and screenplay), Virgin Mountain is the story about a large-sized, socially awkward, 43-year-old man who lives with his mother, and well, as the title suggests, is a virgin.
Virgin Mountain is a heartfelt story about a man struggling in his loneliness, whose life changes when he meets an exuberant woman in a dance class.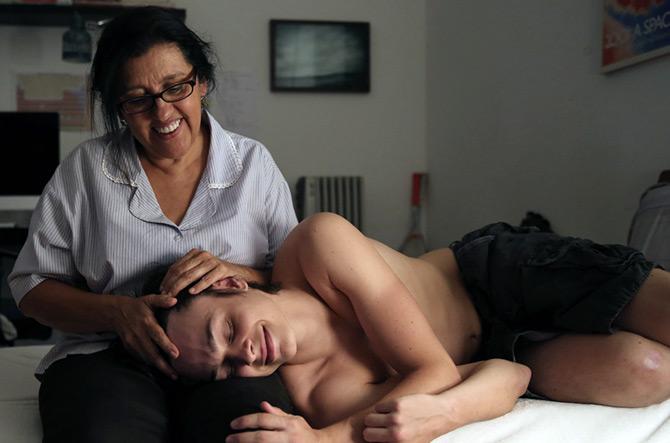 IMAGE: A scene from The Second Mother.
The Second Mother
Winner of the Audience Award at the Berlin Film Festival and the Sundance Special Jury Prize for its two actresses, The Second Mother is Brazil's entry for the foreign language Oscar race.
An astute study of Brazil's class dimensions -- quite similar to India -- The Second Mother is charming and enjoyable, and yet equally disturbing.
In fact, the film will speak to anyone who has grown up with domestic help and/or has been raised by a nanny.
Val, the protagonist in The Second Mother, is a live-in housekeeper in Sao Paulo, where she takes care of all of her wealthy employers' needs including being a surrogate mother to their teenage son. But the dynamics in the household change when Val's estranged daughter shows up from another town and refuses to observe the unspoken upstairs/downstairs rules of the game.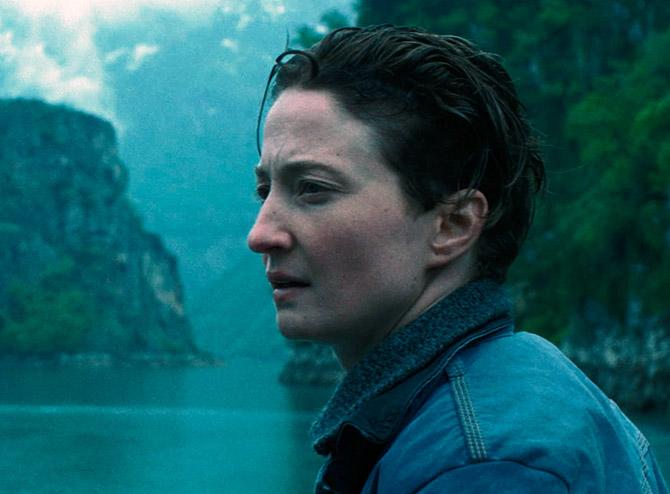 IMAGE: 'Sworn Virgin is a reminder about why we enjoy international film festivals, discover foreign films and how they become a window to a world we know little about,' says Aseem Chhabra.
Sworn Virgin
In a remote part of Albania the old ways still prevail, where women hide their womanhood, including tying tight bandages around their breasts and not marry, live like men and carry guns.
Sworn Virgin -- winner of the Nora Ephron Prize at this year's Tribeca Film Festival -- is the story of Hana, who escapes the tough life of being a woman, taking abuse from a husband and bearing children.
She becomes Mark while her adopted sister moves to Italy to live a normal life in a marriage and with a family.
Years later Mark arrives in Italy to live with her sister and soon her world opens up. For the first time (somewhat like the protagonist in Virgin Mountain), she learns to appreciate her body like a woman.
Sworn Virgin is a reminder about why we enjoy international film festivals, discover foreign films and how they become a window to a world we know little about.
IMAGE: Michael Caine and Harvey Keitel in Youth.
Youth
Paolo Sorrentino follows his Oscar-winning masterpiece The Grand Beauty with a stunningly shot film Youth.
Set at a very expensive health spa in the Swiss Alps, the film looks at aging and life from the point of view of two old friends -- Fred (Michael Caine), a retired composer, and Mick (Harvey Keitel), a filmmaker who has a set of young groupies (actually writers) hanging around him.
In the days Fred and Mick spend at the spa, they regret that their youth is gone, observe and often mock the other guests, and deal with the messy lives of their adult children. And in the case of Fred, he has to also fight back the pressures from the Queen of England to conduct a concert performance.
Youth is a brilliant film -- a visual and a sensual delight, but also thought provoking and very satisfying.