The very best of Rani Mukerji, right here!
Rani Mukerji was born to be an actress.
This realisation may have come to her late , but her audience knew it all along.
In a career spanning over two decades, she has worked in both remarkable and ridiculous fare, tasted success and failure, received love from film critics and fans and demonstrated her dramatic prowess in author-backed roles.
Her comeback endeavour, Hichki, where she portrays a school teacher identified with Tourette's Syndrome, promises to be along the same lines.
Sukanya Verma on 10 scene-stealing Rani moments.
Paheli
Most of the scenes here underscore Rani's flair for outspoken or dynamic roles. She's equally compelling in silence.
Amol Palekar's gorgeous fantasy is a case in point.
As the newly married bride innocently nibbling on wild berries picked on the way by the traveling party, her naiveté is touching.
As is her disappointment on noticing the grumpy groom's disapproving reaction over the same. The leftover berries that fall off her hand confirm that the despair in her eyes is deep.
Black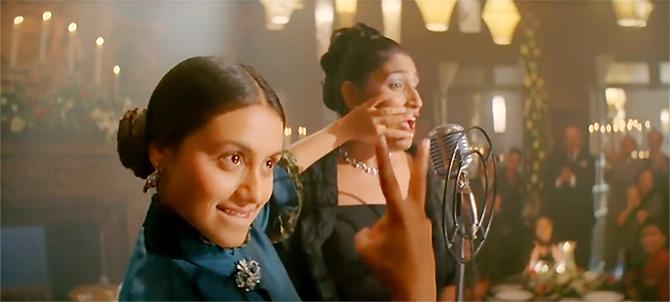 Sanjay Leela Bhansali's romanticised representation of a disability is open to debate, but Rani's commitment remains undisputed.
Black is filled with occasions designed to pull the heartstrings but the scene where she's letting her hair down at a party, conveying in signs and gestures, comes from a place of unaffected spontaneity.
Kuch Kuch Hota Hai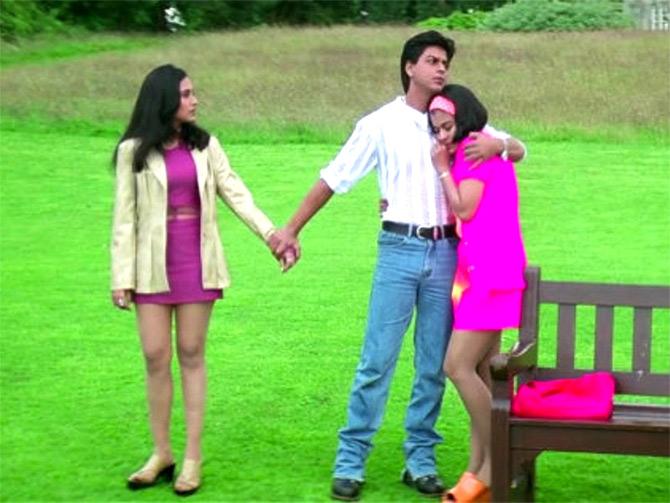 This is a Kajol film and Anjali's story. Both Rani Mukerji and her Tina are keenly aware of the fact and show it too.
The scene where tomboy Anjali makes a complete fool of herself in a disastrous attempt to copy campus hottie Tina and impress their common love Rahul (Shah Rukh Khan) is bursting with sympathy for Kajol.
And yet, Rani's gentle grace tinged with a hint of embarrassment as she contemplates whether to involve herself between two best friends or not is plain wow.
Yuva
Rani's character in Yuva rages with passion and frustration at her crooked husband who she hasn't completely given up on.
Only when he tries all her patience and fails to show up as promised, we watch her outburst in the memorable train scene.
"All men are dogs," she blasts off in hurt and indignation.
Hum Tum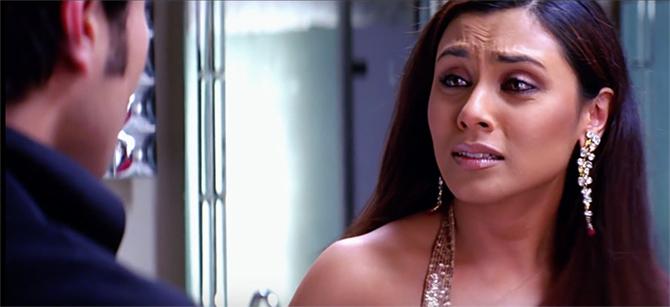 When not sponging off When Harry Met Sally, Hum Tum hits a few high notes courtesy its affable leads.
Like that time when a fiery Rani chastises Saif for fixing her up with his friend and justifiably inquires, "Kya humari zindagi ka maqsad sirf shaadi karna hai? Jab tak ek aurat ki zindagi mein ek aadmi nahi aata, uski zindagi safal nahi ho sakti?"
Word.
Saathiya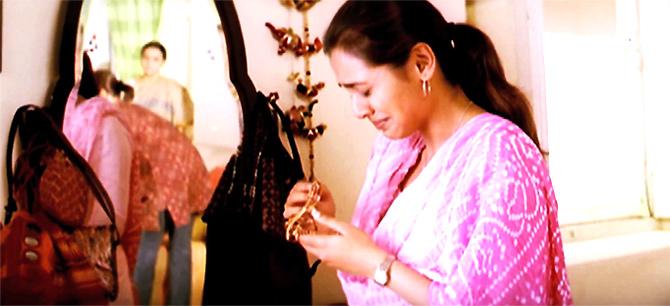 The Rani in Saathiya has never looked more sublime.
As a middle-class medical student who defies her parents to secretly marry a smug bloke, she exudes a mix of restraint and sensitivity.
You see it really peak in the bit where she is thrown off her parental house where she's understandably heartbroken yet too proud to grovel.
Mardaani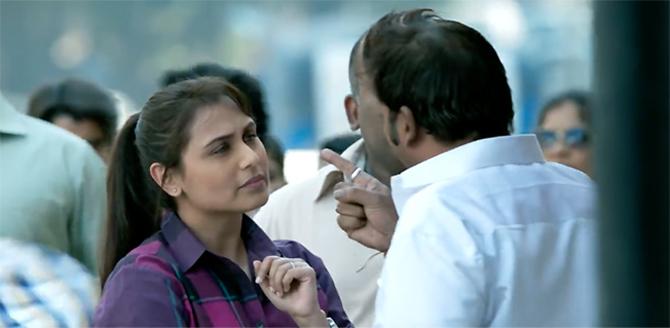 Slap. Dialogue. Slap. Dialogue. Slap. Dialogue.
Rani's tough-talking cop plays up every single second of this crowd-pleasing scene to the hilt.
Bunty Aur Babli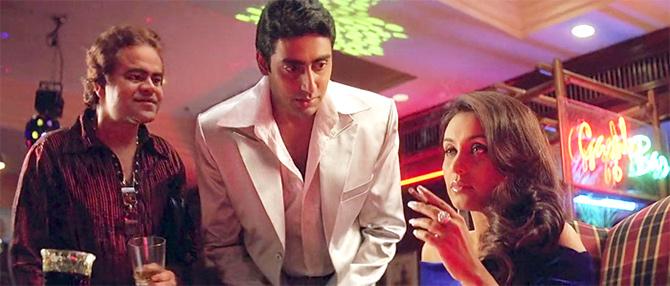 The best kind of on-screen cons are the ones where actors seem to be thoroughly enjoying themselves.
Bunty Aur Babli, starring Rani and Abhishek Bachchan, revels in its mischievous energy.
Rani is a complete hoot as she smoothly swindles Sanjay Mishra and the twain then proceeds to shake hips to Ramba Ho.
Dil Bole Hadippa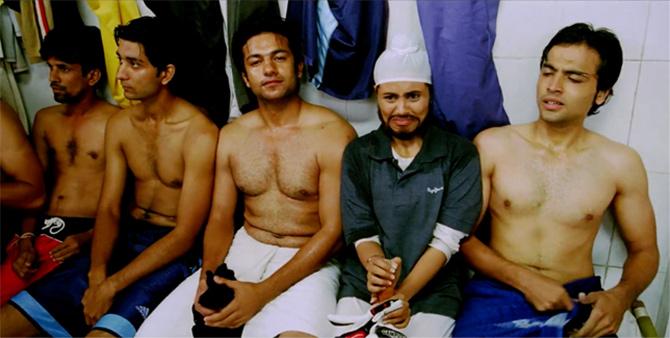 Rani is superb and unrecognisable once she transforms into a cute Sardar boy and enlists into a cricket team.
Her predictable physical struggle leads to predictable physical comedy, which works and amuses all throughout the training sequences purely on the strength of her humour and timing.
Talaash
Reema Kagti's Talaash is so much more than a whodunit or police procedural. Its emotional heft comes from a bereaved couple coping with their only child's loss.
Rani bares her vulnerability in the scene where she angrily explains how spending time with a psychic is her way of dealing with it just like brooding and staying out at nights without explanation is Aamir's and neither ought to be judged for it.