The Ten Worst Films of Akshay Kumar
Last updated on: November 28, 2011 13:06 IST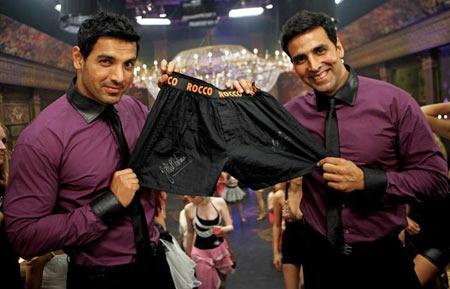 Two decades and I00 movies is not an everyday statistic. Without doubt,
Akshay Kumar
is one of Bollywood's most prolific stars.
Except that one cannot judge quality with quantity. And so it's quite a shame that a greater part of his career is build around shoddy, unwatchable films. The man's latest attempt to tickle,
Desi Boyz
co-starring John Abraham, in which the twain portray recession-struck strippers, has opened to unkind
reviews
and unremarkable ticket sales.  
Can't say we are surprised. Considering his ever-growing list of disasters, it's been a while since the star gave us something to applaud.

Here are ten of his most appalling offerings.
Dancer
Last updated on: November 28, 2011 13:06 IST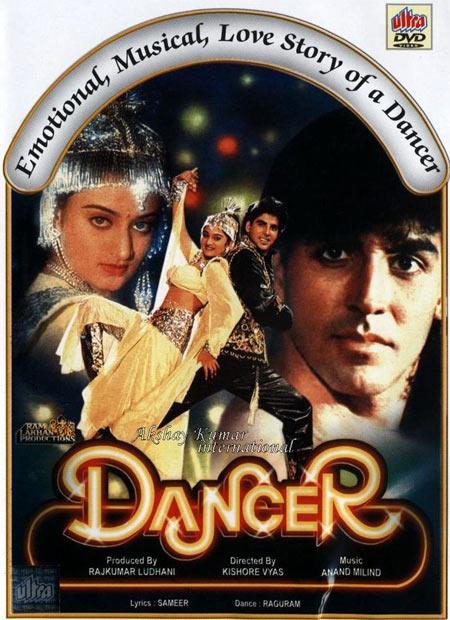 What's more implausible than a hoarse Akshay Kumar lip-syncing to S P Balasubramanium's velvet smooth voice? Akshay's laughable attempt to pull off a Mithun Chakraborty meets Rishi Kapoor in tacky costumes, bushy eyebrows and compulsive pelvic thrusting. 
One of his early on embarrassments, Dancer is a torturous example of what a good haircut can actually do. 
Mr Bond
Last updated on: November 28, 2011 13:06 IST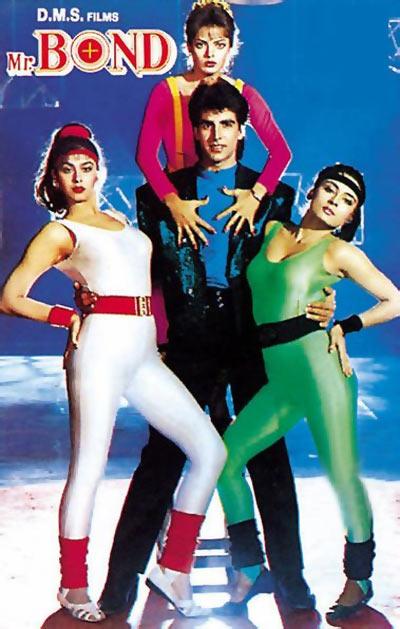 There's nothing remotely shaking or stirring about this B-movie, stuffed with a voluptuous line-up of unsexy sirens who serve the sole purpose of throwing themselves at a critically hairy Akshay.
As if on cue to compete, baddie Pankaj Dheer sports an overzealous version of Raza Murad's Sir John getup courtesy an overtly fluffy white beard, moustache and eyebrows.
And if you can get past this war of fuzz, you'll be rewarded with a part where the screen reads, 'The End.'
Maidan E Jung
Last updated on: November 28, 2011 13:06 IST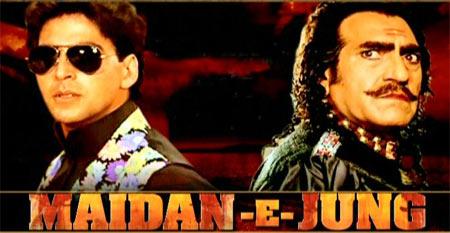 K C Bokadia and inanity go hand in hand but Maidan-E-Jung takes it to an altogether new level with its absurd story, awful performances and sleepy direction.
Here's the deal: A 60-something Dharmendra plays brother to a barely 20, Karisma Kapoor. And in between his struggle to win Jaya Pradha's heart, there's a lehenga-choli clad Shakti Kapoor stomping about in mustard fields with Kader Khan.
As for Akshay, he's a part of this Maidan-e-Baloney only to demonstrate two of his best-acknowledged skills -- dance and fight.
Aflatoon
Last updated on: November 28, 2011 13:06 IST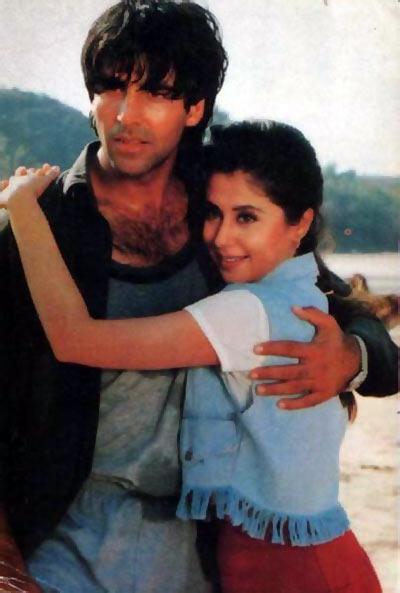 No amount of trendy clothes and spunky choreography can salvage Aflatoon, which aims to please on the strength of Akshay Kumar's hamming and Urmila Matondkar's pout.  
It's bad enough to tolerate him overact as the diffident Akshay but the proverbial 'kahani mein twist' leading to Akshay No 2 results in one of the worst performances by an actor in a negative role.
Khiladi 420
Last updated on: November 28, 2011 13:06 IST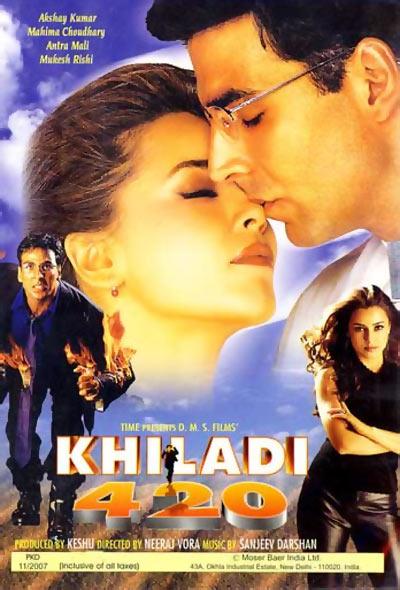 Cashing on the Khiladi success, Akshay Kumar starred in yet another with a title that says it all. This rip off of a film that parades as a romance turned thriller turned action caper neither excites nor entertains.
What it does is grate your poor nerves with Akshay's woeful delivery in a double role that reeks of idiocy.
Haan Maine Bhi Pyaar Kiya
Last updated on: November 28, 2011 13:06 IST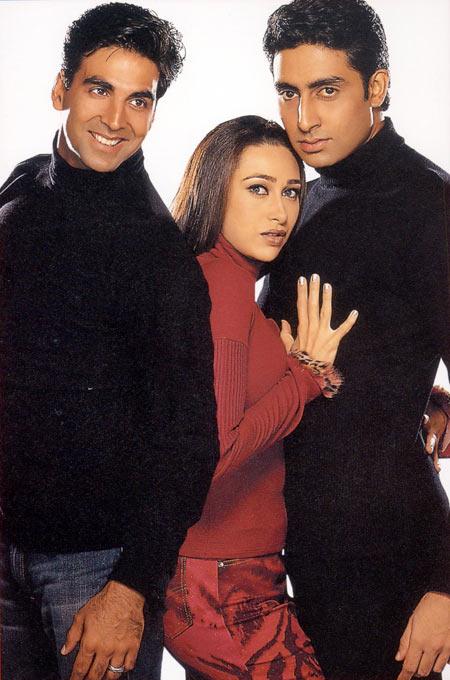 Dharmesh Darshan's snooze-inspiring rehash of Ek Hi Bhool is so outdated and boring; it's a miracle how its stars managed to stay up through the entire script narration.
The audience wasn't so kind. Yawns and empty halls welcome this bland love triangle starring Akshay Kumar in a kind of role Sanjay Khan would do justice to in the 1960s.
Jaani Dushman: Ek Anokhi Prem Kahani
Last updated on: November 28, 2011 13:06 IST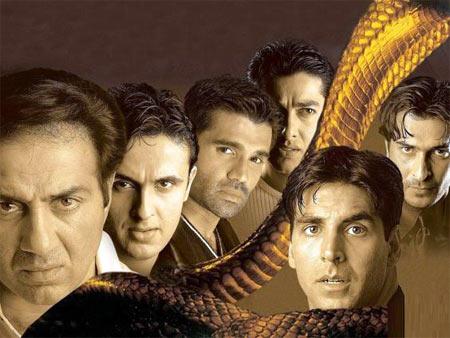 Kudos to everyone who sat through this film or even its trailer.
There's silly. There's outrageous. And then there's a whole new brand of corniness. That's where you'll find Jaani Dushman, an utterly asinine fantasy about an avenging snake in an all-new reincarnated VFX avatar.
With its star-studded cast ranging from Sunny Deol to Akshay Kumar, this supernatural joke has Bollywood's muscle men mouthing such moronic lines; it must have taken more than a few good films to recover.
Chandni Chowk To China
Last updated on: November 28, 2011 13:06 IST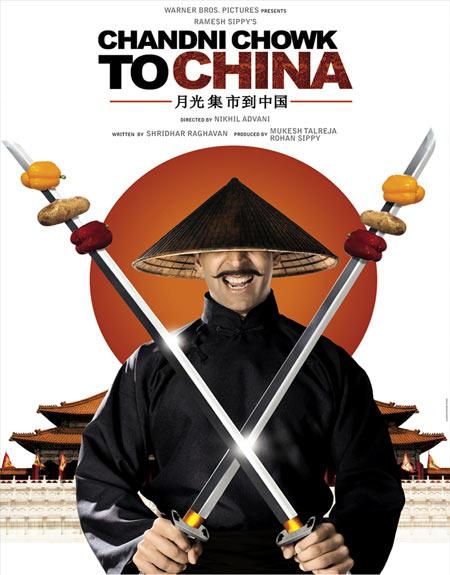 Everybody expected Chandni Chowk to China to be a rip-roaring success. It came out at a time when Akshay's career had hit its peak with back-to-back blockbusters.
Only this confused dramedy was exaggerated on so many levels, it failed to lure critics or viewers. No one found anything amusing about Akki's over-the-top buffoonery or heightened sentimentality in Nikhil Advani's contrived Hindi-Chini skirmish.
Tees Maar Khan
Last updated on: November 28, 2011 13:06 IST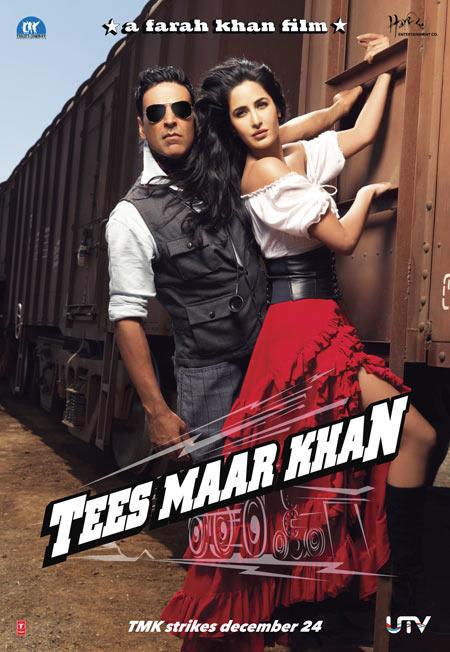 Distasteful humour, screaming actors, dreadful acting, pompous attitude, lengthy duration, Tees Maar Khan is guilty on so many counts; it's hard to believe Farah Khan directed this farce.
Not even Katrina Kaif's scorching shimmy in Sheila ki jawani or Akshay's desperate efforts to make light can infuse some zing in this gaudy show of hare-brained logic and flimsy wit.
Thank You
Last updated on: November 28, 2011 13:06 IST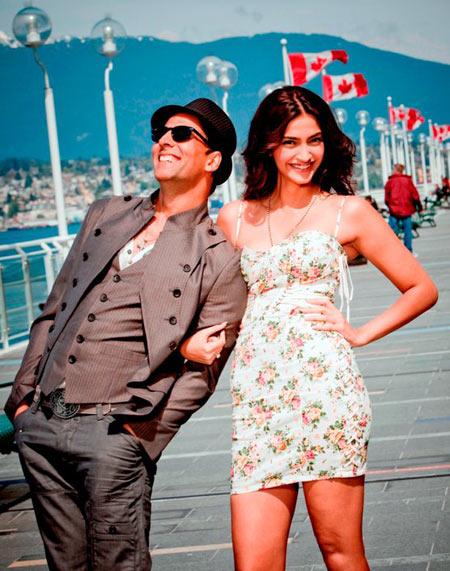 In the last five years, Akshay Kumar has exhausted his oeuvre of comedy by repeating his shtick over and over again. And just when you thought it cannot get any worse, there comes Thank You and the man hits rock bottom.
Many other duds like Action Replayy, Kambakth Ishq, Blue, 8x10 Tasveer, Zulmi, Barood, Kayda Kanoon, International Khiladi, Daava, Police Officer, Family: Ties of Blood, Deewane Hue Pagal, Andaaz, Lahoo Ke Do Rang, Tu Chor Main Sipahi, Zaalim, Taraazu, Insaaf, Bewafaa, Housefull, Daava, Nazar Ke Saamne, Ikke Pe Ikka, Ashant and Sapoot deserve a honourary mention for underlining an otherwise capable actor's rotten skills at choosing projects and inability to learn from past mistakes.
For now, let's hope Rowdy Rathore will compel us to change our mind.