Why these Indian films are BANNED in Pakistan
Last updated on: June 26, 2013 19:35 IST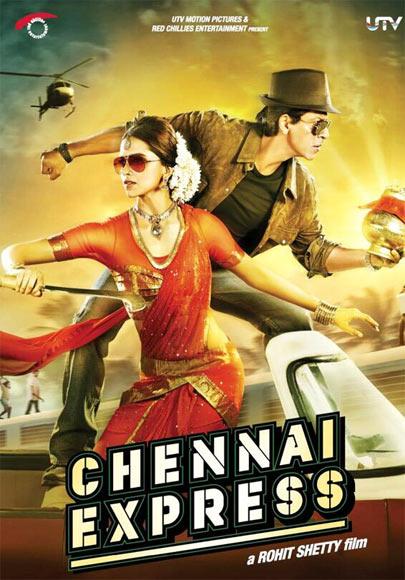 Hindi films were officially banned in Pakistan in the year, 1965, after the Indo-Pak war over Kashmir. It was lifted in 2008.
The first two Indian films to be shown there were the colourised version of the 1960 classic Mughal-e-Azam, and the 1984 film Sohni-Mahiwal.
Today, even though Indian films are regularly released in Pakistan, a couple fail to make it past the Pakistani censors from time to time.
We take a look at 10 Hindi films that were banned in Pakistan recently.
Chennai Express 
Distributors and exhibitors in Pakistan have stopped Chennai Express from releasing on Eid (August 8), as four Pakistani films -- Josh, Ishq Khuda, War and Mera Naam Afridi -- are also scheduled to release on the same day. 
With this ban, the distributors and exhibitors want to protect the interests of the Pakistan film industry. They are open to the film's release on any other date.
Bhaag Milkha Bhaag
Last updated on: June 26, 2013 19:35 IST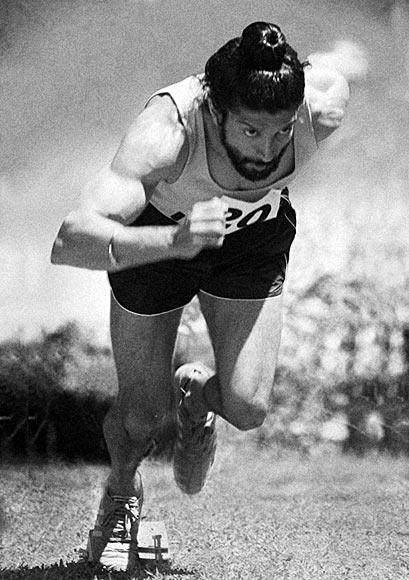 Based on Padma Shri-winning athlete Milkha Singh, the film stars Farhan Akhtar. 
In the film, Milkha is asked to go to Pakistan but refuses because his family was brutally killed during the Partition.
The Pakistan Censor Board has not allowed the release of the film, especially due to Farhan's dialogue in the trailer: 'Mujhse nahi hoga. Main Pakistan nahi jaonga.' (I can't do it. I won't go to Pakistan)
However, the film's director Rakeysh Omprakash Mehra says the ban is just a rumour and the film will indeed be released in Pakistan. 
David
Last updated on: June 26, 2013 19:35 IST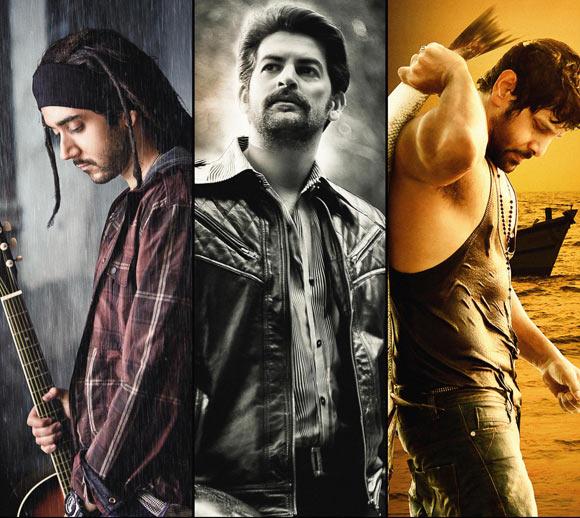 Bejoy Nambiar's David failed to get past the censors because it was too controversial and failed to pass the 'basic criteria given by the Pakistani Censor Board'.
"There were several issues with the film but our main point was that the film was not suitable for viewing in Pakistan," the chairman of the Central Board of Film Censors of Pakistan, Rai Akbar, was quoted as telling The Express Tribune.
Khiladi 786
Last updated on: June 26, 2013 19:35 IST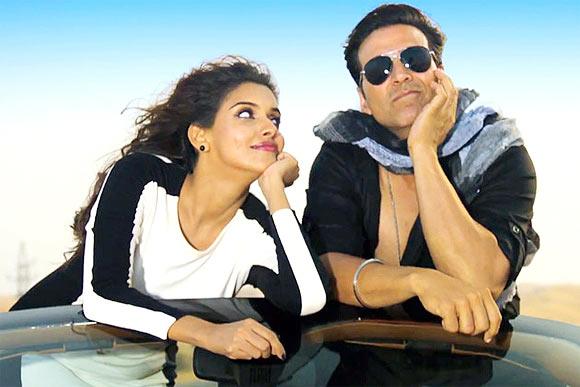 First, Akshay Kumar's poster of Khiladi 786 was banned, then the film's promo, and then the film itself.
The reason for the ban was the number 786 which has a very sacred significance for Muslims. The Pakistani Censor Board felt that used in the context it was, it would hurt religious sentiments.
Jab Tak Hai Jaan
Last updated on: June 26, 2013 19:35 IST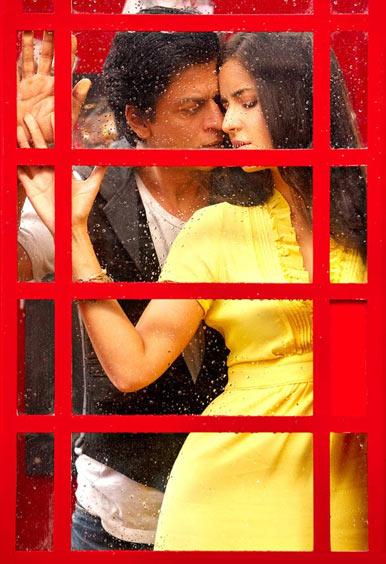 The trailer of Yash Chopra's Jab Tak Hai Jaan was taken off television screens in Pakistan. 
In the film, Shah Rukh Khan is part of a bomb disposal squad in the Indian Army and is up to some serious action in Kashmir.
However, after a little bit of string-pulling, Jab Tak Hai Jaan had a red carpet premiere in Karachi.
This was the first and last film by the late Yash Chopra to be released in Pakistan.
Ek Tha Tiger
Last updated on: June 26, 2013 19:35 IST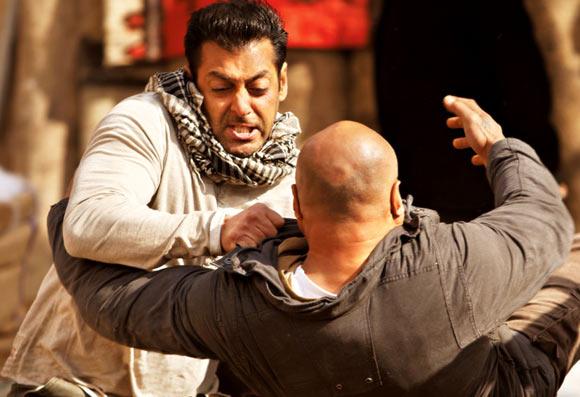 Salman Khan and Katrina Kaif starrer Ek Tha Tiger was scheduled to release during Eid in Pakistan.
The film's content was considered 'problematic' because of its depiction of Pakistan's security agencies and hence, did not enjoy a release there. In the film, Salman plays a RAW agent with the Indian government while Katrina plays an ISI agent.
"We have strict criteria due to which films that have themes that touch on anti-terrorism and are against Pakistan's national institutions or security agencies ultimately have to be censored because they are against the national interest," the vice-chairman of the Pakistan censor board, Muhammed Ashraf Gondal, was quoted as telling The Express Tribune.
Agent Vinod
Last updated on: June 26, 2013 19:35 IST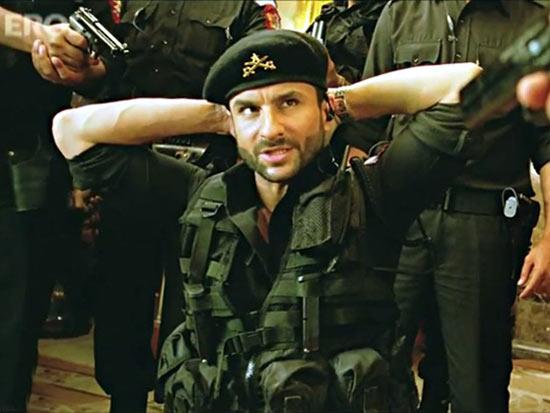 Pakistan banned Saif Ali Khan and Kareena Kapoor's Agent Vinod just a few days before its scheduled release.
Saif plays an Indian intelligence operative, who tries to expose anti-India elements in Pakistan's ISI. Pakistani generals and spies are also shown giving support to the Taliban in Afghanistan and scheming to set off a nuclear suitcase bomb in India's capital.
This was obviously not going to get past the censors.
The Dirty Picture
Last updated on: June 26, 2013 19:35 IST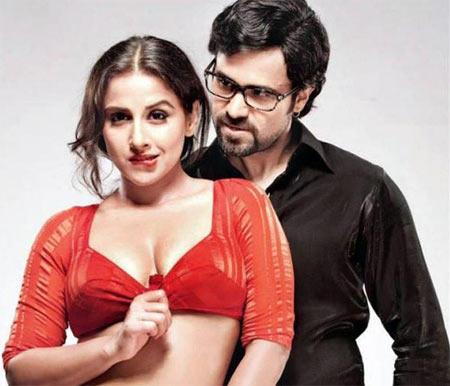 The Dirty Picture with Vidya Balan in the lead was banned because of its bold scenes and vulgar dialogues.
The film was based on the tragic life of Indian sex siren Silk Smitha.
Tere Bin Laden
Last updated on: June 26, 2013 19:35 IST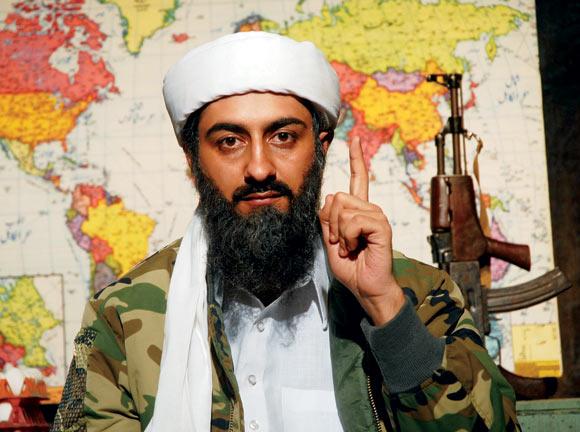 Pakistani singer-actor Ali Zafar starred in Tere Bin Laden, which was banned in Pakistan because the film had a controversial subject, which depicted the character of Osama Bin Laden in a comic way. The film also contained vulgar and objectionable dialogue, abuses and derogatory remarks.
The film also apparently portrayed a 'bad and negative image of law enforcing agencies of the country.'
Lahore
Last updated on: June 26, 2013 19:35 IST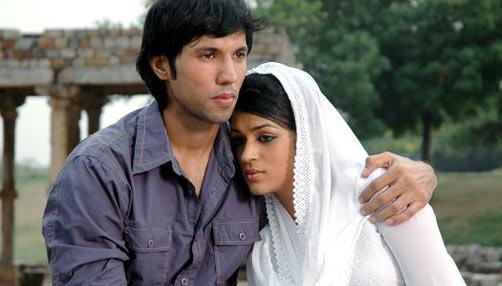 Sanjay Puran Chauhan's Lahore is based on kickboxing. It shows how two countries, India and Pakistan, torn apart by politics and religion, bond in the sports arena.
However, the Pakistan Censor Board objected to some dialogues and scenes and banned the release of the film in Pakistan.