Why Bhanu Athaiya wants to return her Oscar
Last updated on: February 24, 2012 16:06 IST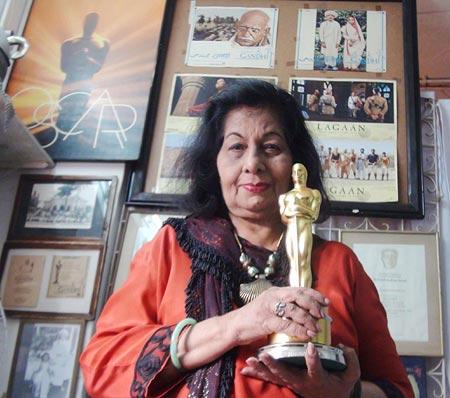 India's first Oscar winner, Bhanu Athaiya, who got the coveted award for costume design for the Richard Attenborough directed film Gandhi in 1983, wants to return the trophy to the American Academy of Motion Picture Arts and Sciences (AMPAS).
Athaiya has designed costumes for over a hundred films across six decades, including CID, Pyaasa, Chaudhvin Ka Chand, Sahib Biwi Aur Ghulam, Guide and many others but the cherry on the cake was undoubtedly the Oscar, which had the whole nation rooting for her.
In this interview with Sonil Dedhia, the 83-year-old doyenne of costume designing explains why she wants to return the trophy and what it takes to be a winner.
Why did you want to return your Oscar to the American Academy of Motion Picture Arts and Sciences?
I brought the first Oscar to India and it has been with me for the last 30 years. It's time that I take the Oscar to the Academy for safekeeping. I plan to hand it over myself so that it stays safe. I have seen many other Oscar winners returning their Oscar statuettes.
Don't you think your family will be able to take care of it?
People may mishandle the trophy so it's best to return it to the Academy. 
My family may be interested in keeping my Oscar but the Academy will go on forever. Many others have handed their Oscars to the Academy. I don't find anything wrong with that. I see continuity in it. It will live forever.
'My work on Gandhi is closest to my heart'
Last updated on: February 24, 2012 16:06 IST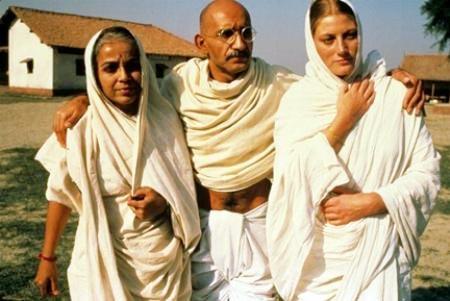 Tell us about your memories of working on Gandhi.
Sir Richard Attenborough gave me the opportunity to be one of the costume designers for the film. He interviewed me and within minutes, informed his office that he had found a designer.
For me to design costumes for the film was an experience in itself. Sir Richard wanted someone who could understand the Indian culture since it is very complex.
We covered a huge span of 50 years of Gandhi's life in the film and to do that was a tough task for me but being a part of showing his life to the world was a high for me. 
My work on Gandhi is closest to my heart and I thoroughly enjoyed it.
What did it feel like waiting for the award-winning announcement? 
Five films (Gandhi, La Traviata, Sophie's Choice, Tron and Victor/Victoria) were competing for the Oscar in the Best Costume category that year.
All the nominees were sitting together and even before the winner was announced, my competitors told me that they didn't stand a chance because the canvas of my work was so large.
When the announcement was made and I was declared the winner, I climbed the podium and said, "It's too good to believe. Thank you, Academy, and thank you, Sir Richard Attenborough for focusing world attention on India."
'Sir Richard Attenborough researched for 17 years in India for Gandhi'
Last updated on: February 24, 2012 16:06 IST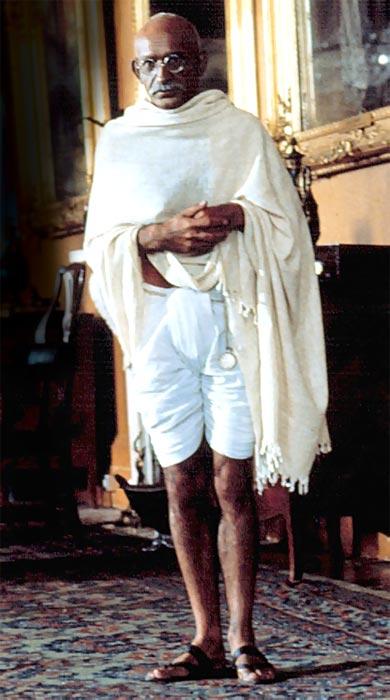 How challenging was it for you to work on the film?
I have been studying Mahatma Gandhi since I was a child so I was familiar with the subject. I had to do a lot of studying of the people of different regions and characters and their costumes.
We were looking at 50 years of Gandhiji's life and there were so many major events that we were showcasing in the film.
My biggest challenge was that I had to design the costumes of the entire cast single-handed. I had to compete with an international crew and match their standards.
I recall a scene where we had to show that Gandhiji was fasting for many days and his throat had been parched due to it. Sir Ben Kingsley (who played Gandhi in the film) went into a zone where he wanted his throat to look parched. He actually started fasting to get the scene right.
The film demanded a lot of participation from the entire cast and crew to make it believable and do justice to the film.
What was it that made the film so popular all over the world?
The film travelled across the world and was seen and appreciated by people all over the world. It shows that there was something special and extraordinary about the film. The film was seen by the likes of Nelson Mandela among other celebrities. It's not an ordinary film.
Sir Richard Attenborough wanted to make a film on Gandhi and for that he researched for 17 years in India. He travelled across India to see the different regions and cultures and he realised that Gandhi's story should be told to the whole world.
'My favourite film this year is The Artist'
Last updated on: February 24, 2012 16:06 IST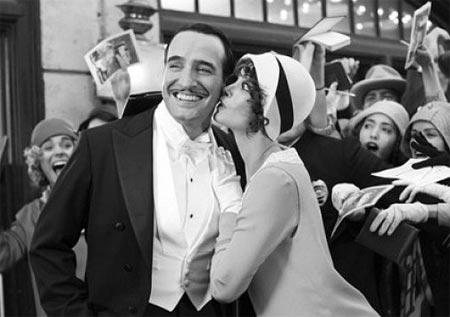 Are you still in touch with Sir Richard Attenborough?  
He has kept in touch with me till today. He never fails to send me a greeting card at Christmas. It's a very kind gesture. I feel touched and it shows the kind of fondness he has towards the work I did for him.
He wrote a foreword for my book (The Art of Costume Design), which was wonderful.            
What is the Academy's voting process like?
The members of the Academy receive DVDs of films that are released in a year. They watch the films and each voter receives a ballot to vote for their five best films in each category.
A member can vote across all the categories. The members who are eligible to vote keep on growing every year.
Which is your favourite film this year?
This year have received a number of films. Everyone has their favourite. My favourite this year is the silent film The Artist. It's such a marvellous film and it has been winning awards everywhere.
'Today's costume designers are all bad'
Last updated on: February 24, 2012 16:06 IST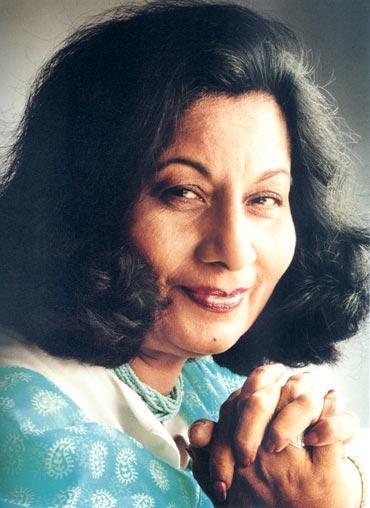 Why do you think Indian films have not bagged more Oscars?
The last time India competed at the Oscars was 10 years ago when Lagaan was nominated in the Best Foreign Film category. We went right till the top but missed it.
Though the film didn't win the Oscar, it was highly appreciated. This proves that there is a chance for Indian movies to be showcased and appreciated all over the world. 
Most times we find that films from our country are unable to reach out to international audiences. But I feel times have changed and we in India are exposed to different genres of cinema from all over the world.
Youngsters today who are looking to do something different in cinema might stir up their ideas and soon we might be able to compete internationally.
How important to a film's success are the costumes?
The most important thing about costume designing is that your work has to be perfect. The vision of the designer speaks a lot.
Unless a designer is able to visualise and come up with the right costumes, our films don't have a chance to compete anywhere. Our films should be quality films; nothing less should be accepted. 
What do you think of our costume designers today?
Today's costume designers are all bad. They just take charge of the main artists and the costumes of the rest of the cast are designed by 10 other designers. It doesn't help at all.
Be it Gandhi or Lagaan, I have been the sole costume designer from head to toe for all the characters in all my films. By doing so, I can be in control of the film.
Such an attitude is not present in today's designers. They take a short cut approach towards their work. With this kind of attitude how will our films compete at the Oscars?
'I am always hungry and passionate for work'
Last updated on: February 24, 2012 16:06 IST