'Seeing Dad in negative roles affected us badly'
Last updated on: February 7, 2013 18:42 IST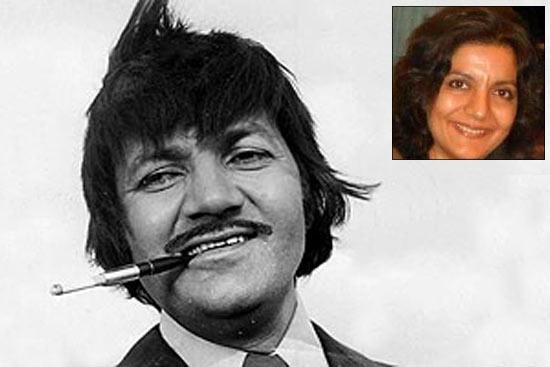 He may have been the ruling baddie of the film industry for many decades but, in real life, Prem Chopra was a good father to his three daughters Rakita, Punita and Prerna.

Rakita, who is married to award-winning film publicity designer Rahul Nanda, assists him in his work.
Punita owns a pre-school called Wind Chimes in Bandra, suburban Mumbai, and is married to singer and television actor, Vikas Bhalla.
Chopra's youngest daughter, Prerrna, owns a portal called samsaraart.com. She is married to actor Sharman Joshi.
In the
first part
of our special on Prem Chopra, the actor  talks about his journey in the industry.
Here, his eldest daughter, Rakita Nanda, speaks to Patcy N about how the screen villain translated into an regular dad at home, and what effect his villainsh on-screen avatar had on his young daughters:
When we were kids we did not know that our father was a famous actor until friends from school gave us their autograph books for Dad's picture.
'At home Dad was a very normal person'
Last updated on: February 7, 2013 18:42 IST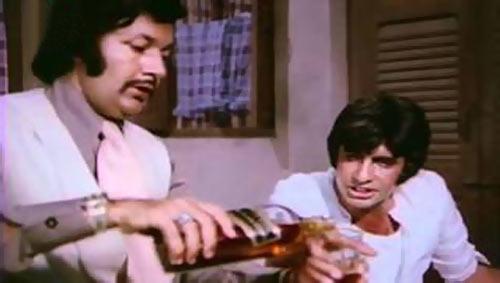 At home, Dad was a very normal person. On weekends, he would take us to Otter's Club (in Bandra, suburban Mumbai) to swim and have lunch there. Like other families, we too would go on holidays.
Much later, we started watching his films.
When we saw that his roles were negative, it affected all three of us badly. So our parents took us for a shoot to show us that each shot is taken three or four times. They explained to us that it was like play acting, just like you were doing a drama.
If a person is playing a villain, it doesn't really mean that the person is bad.
Seeing that shoot 30 years ago helped all of us.
'I told my dad, 'Why don't you become a taxi driver?'
Last updated on: February 7, 2013 18:42 IST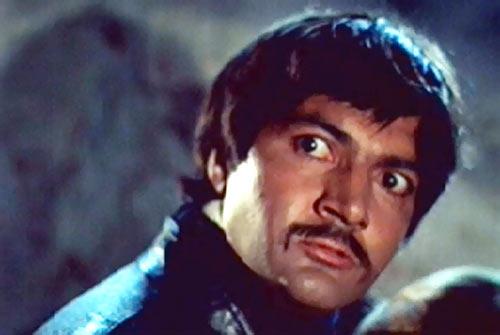 Despite knowing it was just play-acting, for me in particular, it was stressful seeing the negativity my father portrayed on the screen. I would speak to him about this.  
I remember in school, when I came to know that one of my friends was a taxi driver's daughter, I thought, God, she is so lucky. I came home and told my dad, 'Why don't you become a taxi driver? We will have an honest life.' 
I remember how he sat me down and made me understand that this is all acting.
'My father was beaten up in a scene and both my sisters howled'
Last updated on: February 7, 2013 18:42 IST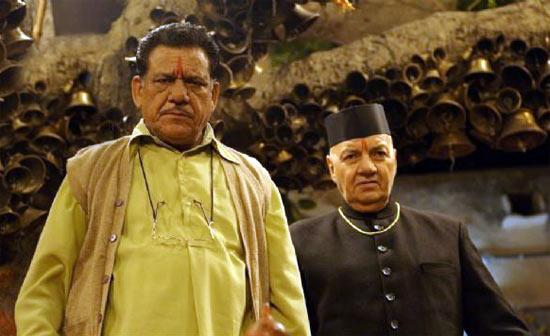 In some of the films, my dad would die in the end. This would depress me terribly and I would start crying. We would be silent all the way home from the theatre. And, when we got home, he would be there. With time, we understood that he will be home at the end of the day and nothing will happen.
My younger sisters went through the same thing.
I remember watching a film with them in which my father was beaten up in a scene and both my sisters started howling, saying, 'Mere baap ko maara, mere baap ko maara!'
The entire theatre was looking at us!
They were going through the same trauma that I had gone through. I tried to calm them and explain it was just like a play.
'We were never embarrassed about Dad'
Last updated on: February 7, 2013 18:42 IST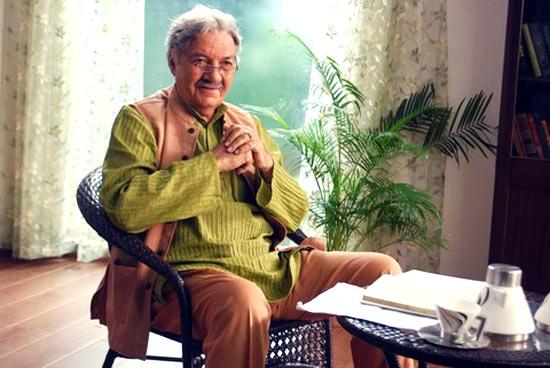 We were never embarrassed about Dad because, as a child, you love your parents. Later, we were proud of him. My Dad is a self-made person and is well-respected in the outside world.
Our father used to be invited as chief guest at school functions; that made us very proud. When he walked on the streets, he would be surrounded by fans. All this was part of our growing up years. 
We never accompanied our father on the sets when he was in Mumbai. We would go on outdoor shoots only if we had a vacation during that time. My parents were strict; they would not allow us to bunk school for anything.
'Dad had a smart outfit in Nishaan'
Last updated on: February 7, 2013 18:42 IST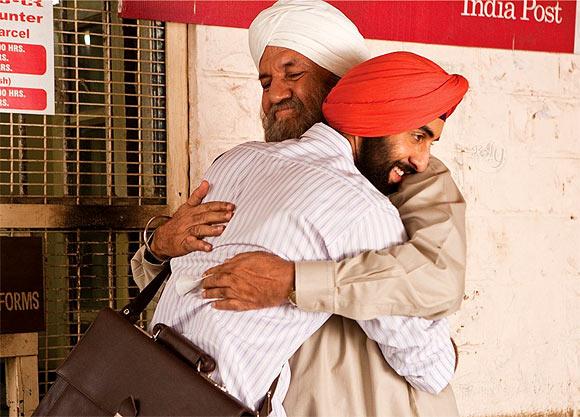 I remember going to Ooty for the shooting of the film Nishaan. Dad had interesting outfits in that film -- if he wore a green shirt, he would wear a green cap, green coat, green trousers, everything green. I was eight years old then and my sisters were six and four.
We went with him to Kashmir and south India, to shows in Europe and the UK. We went to Fiji Island with the Bobby team -- Rishi Kapoor, Dimple Kapadia and my dad -- when Dimple made her comeback in Sagaar. We have been all over (to many places) with him on his shows.
He has been part of the industry for 50 years and he has done everything he wanted to do. He always said there are three Ds that we must strive for to be the best -- Dedication, Determination and Desire. He lived all three!