'Katrina has the best body for belly dancing'
Last updated on: December 7, 2010 18:23 IST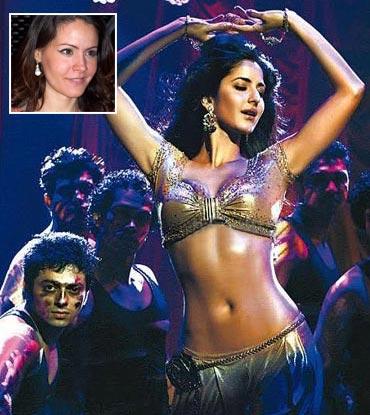 Katrina Kaif's sexy Sheila Ki Jawani number from Farah Khan's upcoming movie, Tees Maar Khan has become the talk of town.
Veronica D'Souza, the South American dancer who teaches belly dancing classes in Mumbai and is behind Katrina's moves, spills the beans to Sonil Dedhia about how she taught the gorgeous actress to movie a la Sheila. Excerpts:
Sheila Ki Jawani has become a rage. Did you ever imagine that it would become so popular?
When I first heard the music of Sheila Ki Jawani, I never thought that it would become such a big hit.
How did Tees Maar Khan happen?
Farah got in touch with me. I went to meet her at Mehboob Studio where she was shooting for a TV show. We sat in her vanity van where she explained to me a concept for a song she was planning. She was very keen to see Katrina do some belly dancing. We sat and discussed the song in minute detail. I found the song very interesting so I immediately agreed to do it.
Download mobile ringtones here!
'I haven't met anybody as dedicated as Katrina'
Last updated on: December 7, 2010 18:23 IST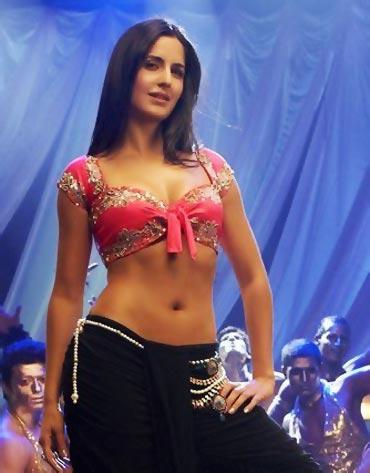 F
arah herself is a choreographer. Did it make the job easier?
She is extremely professional and very open to suggestions. She wanted something innovative; she wanted to change the whole meaning of an item number. Working with her was a breeze as she gave me complete liberty to choreograph the song the way I wanted.
You had to teach Katrina Kaif the dance moves. How was she?
I haven't met anybody as dedicated as Katrina. She worked very hard on her body. She was determined to get every movement right. What I really like about her is that she's very patient. We would work on each movement for at least half-an-hour. Even if something is boring and takes time to learn, she will not crib. People have a wrong notion that she is very stiff. In fact, she is very graceful and elegant, like a flower slowly opening up. She has one of the best bodies required for a belly dancer.
'Belly dancing is all about isolating your muscles and being graceful'
Last updated on: December 7, 2010 18:23 IST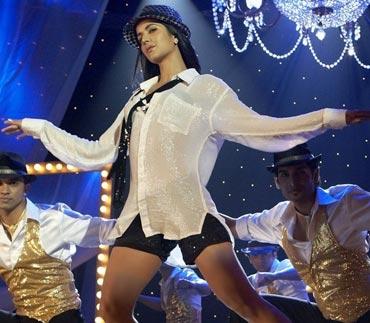 A
ny memorable incident(s) that you would like to share while working on the movie?
When we training for the song at my studio, Katrina and the other dancers would tease me. They called me a military general and said that they were my subordinates. They would stand silently, taking their positions as if they were being punished. They would do this every day and then laugh at me. We had a lot of fun.
How different is belly dancing from other dance forms?
Belly dancing is all about isolating your muscles and being graceful. It is a beautiful dance form as well as a great workout. In belly dancing, you work three parts of your body -- the chest, belly and hips.
Apart from belly dancing, which other dance forms do you know?
I am trained yoga teacher. Yoga has helped me explore different dance forms like modern dance or contemporary dance. I am currently pursuing a diploma course in Kathak. I am learning it from my guru Sunaina Hazarilal. Dancing comes naturally to me whether it is Salsa, Tango or the Cha Cha. I love Kathak as well as the Banjara dance from Rajasthan.
'It is difficult to compare Munni with Sheila'
Last updated on: December 7, 2010 18:23 IST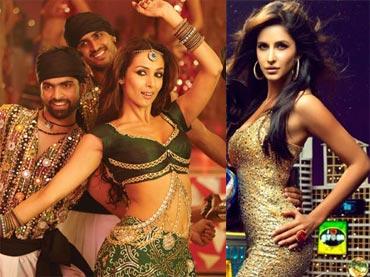 Sheila Ki Jawani is being constantly compared to Dabangg's Munni Badnam. Which is better?
It is very difficult to compare the two firstly because they have been performed by two different actresses. Malaika (Arora Khan) has been dancing for so many years. Personally I'm her biggest fan. She moves very gracefully and I love her in the Chaiya Chaiya song.
On the other hand, this is Katrina's first item number. She has worked really hard on her body with her trainer, and was determined to get every movement right. Katrina's dancing style has come under a lot of criticisms in the past. But for me she has excelled beyond my expectations. 
How did you land up in India?
After travelling extensively in Europe I landed in Bangkok. I made so many friends, most of whom were Indians, and they suggested I visit India. I wanted to come to India because I always felt that it is a melting pot of all cultures and traditions. I finally landed in Mumbai last December and instantly fell in love with the place.
'I would like to choreograph Madhuri and Salman'
Last updated on: December 7, 2010 18:23 IST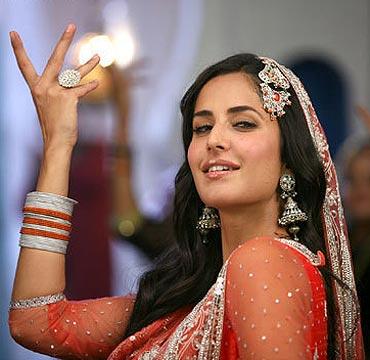 D
o you remember your first performance?
I remember I was five when I gave my first performance in Washington DC. My father was in the military representing Latin America. There was a get together and my mother had organised this cultural event for everyone. I remembered my sister and I performing together.
What next in Bollywood?
I want to explore different types of dance in Bollywood. I started with belly dancing but would like to continue with different dance forms like Salsa, Tango or the Flamingo.
Which actors would you like to choreograph in Bollywood?
I would like to choreograph Madhuri Dixit. She brings a lot of grace and
femminity to any dance form. I would also like to choreograph Salman Khan because he is just wonderful. He just makes everything look so easy.