Vishal Bhardwaj's melodious ten!
Last updated on: January 19, 2011 17:32 IST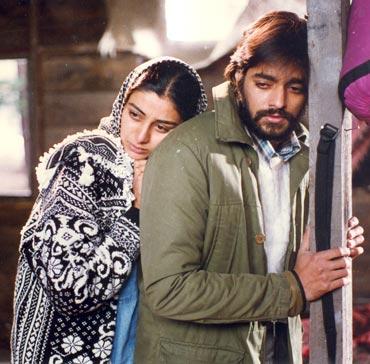 In a span of five films and one short, he has established his credentials as a filmmaker of repute. But his compositions haven't taken a backseat either.
Vishal Bhardwaj is at it again. Just one glimpse of 7 Khoon Maaf's puckish Darling and he sets his fans into frenzy. While we anticipate the music release of this eagerly-awaited drama, here are 10 of my favourite Vishal compositions in random order. Care to tell me yours?
Bhej kahar, Maachis
Maachis introduced us to the fine talents of Vishal.
Considering the wounded spirit of its theme, the soundtrack, with the exception of Chappa chappa and (to an extent), Chod aaye hum, is mostly on the dark, despondent side. Capturing this stark state of anguish and separation in Bhej kahaar through Gulzar's heartbreaking words and Lata Mangeshkar's tremulous cry, aided by bare-minimum arrangement, Vishal puts up a tune so haunting, a tear or two is warranted.
Gungunati hui eknadi, Betaabi
Last updated on: January 19, 2011 17:32 IST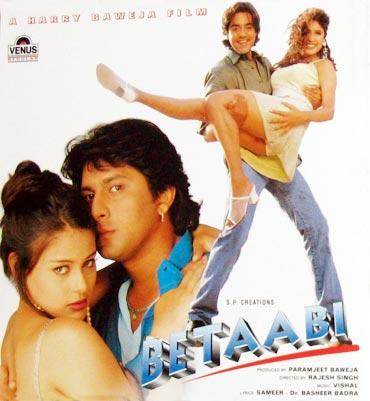 This terrible rehash of The Taming of the Shrew came and went without asmuch as a bat of an eyelid but it boasts of some mellifluous ditties by Vishal.
My favourite is the unbelievably smooth Gungunati hui, the lyrical contestbetween Kumar Sanu and Suresh Wadekar in addition to a rocking saxophone interlude, is effortlessly easy on the ears and senses. This song deserved a better film, really.
Ek woh raat, Chachi420
Last updated on: January 19, 2011 17:32 IST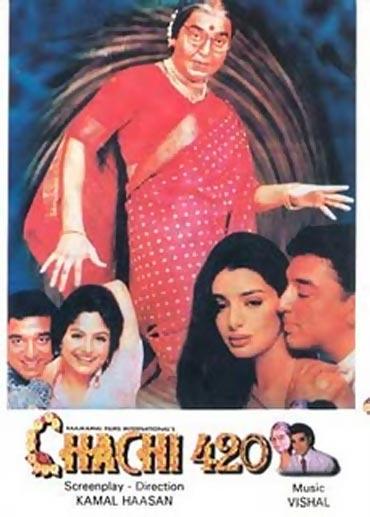 Love how Vishal picks a stray tune and turns it into a wistful butterfly flutteringin unpredictable patterns. One of his most underrated creations in my opinion is the delicate yet fanciful, Ek woh din.
The slow, sweeping allure of this song about lingering regrets and false solace performed by his significant other, Rekha Bhardwaj hypnotises you into sweet submission.
Baadlon ko kaat, Satya
Last updated on: January 19, 2011 17:32 IST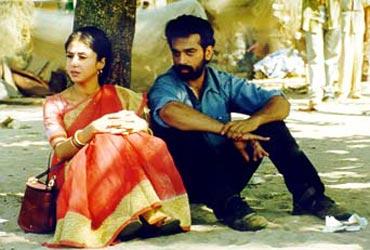 You can listen to it a hundred times in a loop and still not tire. The combinationitself is a killer. Vishal weaves Gulzar's quixotic verse with Bhupinder's uniquetexture to craft the shimmering and sedate, Baadlon ko kaat.
Oh, and that sexy -- very sexy, play of violins and guitar.
Kaminey, Kaminey
Last updated on: January 19, 2011 17:32 IST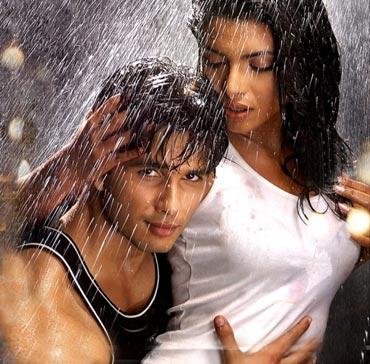 It's amazing how a song named Kaminey can conjure a picture of elegance. Sung by Vishal himself, Kaminey is that rare song whose tunes wear the exact same mood and meaning as the glorious lyrics (penned by Gulzar) it sets itself upon.
Contemplative, loathing, mocking, rueful BRAVO!
Dil to bachcha hai jee, Ishiqiya
Last updated on: January 19, 2011 17:32 IST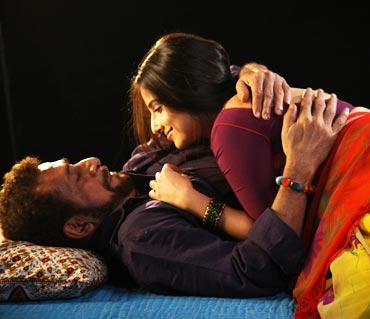 It opens like a walk in the Italian countryside but European influencesaside,
Dil to bachcha hai jee's
accomplishment lies in (but, of course) Gulzar's jaunty take on evergreen desire, Rahat Fateh Ali Khan's marvelous rendition and Vishal's mirthful, whimsical tunes that transport you in the realm of ingenuity. Dazzling stuff, this.
Jag ja ri gudiya, Omkara
Last updated on: January 19, 2011 17:32 IST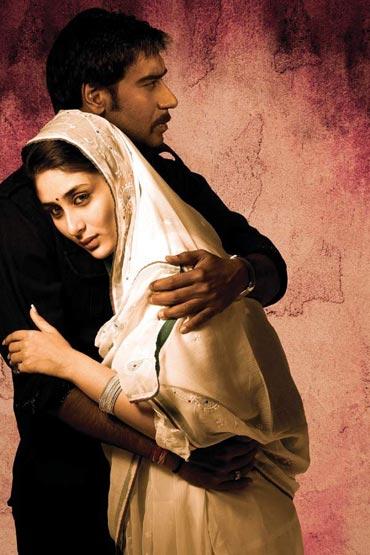 Sometimes the chartbuster songs hog so much attention, we fail to see the understated gems on the side. And so while Beedi maybe the showstopper track of Omkara, the one that stayed with me the most is Jagja.
Suresh Wadkar's tender rendition ofthis lilting lullaby portrays intimacy so pristinely; it's an experience tocherish. Or envy.
Itna lamba kash loyaaron, Hu Tu Tu
Last updated on: January 19, 2011 17:32 IST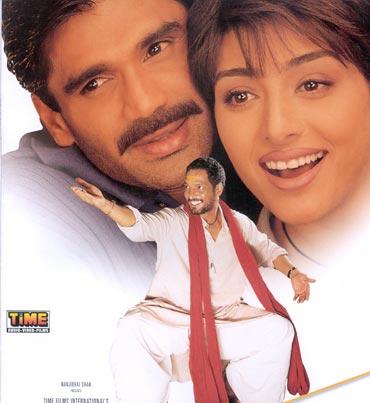 Pro-smoking contents of the song aside, Itna lamba kash employs the docility in Lata Mangeshkar and Hariharan voices to concoct a calm but striking beauty.
Don't be fooled by its gentle tone though, the essence (it's Gulzar after all) is unmistakably sarcastic and that's exactly why Vishal is exceptional. He conveys caustic with composure.
Ru ba ru, Maqbool
Last updated on: January 19, 2011 17:32 IST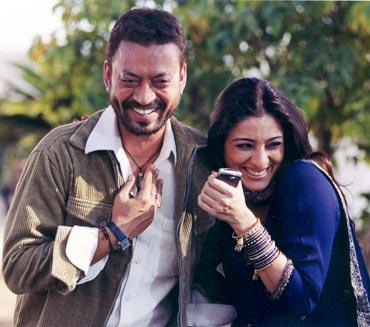 Bhangra pop specialist Daler Mehndi and Vishal collaborate on this spectacular qawaali for the latter's reworking of Shakespeare's Macbeth. Not only does this stirring number showcase Mehndi's range as a singer but reconfirms Vishal's stature as a man who knows his music and can generate exclusive sounds even for the most generic formats.
U, me aur hum, U Me Aur Hum
Last updated on: January 19, 2011 17:32 IST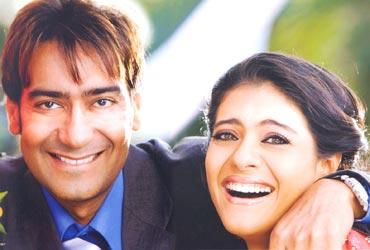 Vishal embellishes the Ajay Devgn-Kajol melodrama with a personal and perceptive title track about 'for better or worse'. Both the versions by Shreya Ghosal and the music director are rich in emotions and focus on the singer, his/her skills to take the song forward while always maintaining a low-key arrangement, a Vishal trademark.