Vidya Balan: I didn't believe I could be so sexy
Last updated on: February 28, 2012 18:09 IST
She is being described as Bollywood's new hero. Though Vidya Balan says she is very happy being described as a heroine, a paternalistic industry insists on giving her this accolade.
What has catapulted her into the top league is her latest release, The Dirty Picture, which has won her every film award this year.
In her next film, Sujoy Ghosh's Kahaani, she plays a pregnant woman in search of her missing husband.
Vidya talks to Patcy N and Sonil Dedhia about life after The Dirty Picture, and why she will not get married anytime soon.
How does it feel like to be called the new hero of Bollywood?
It's a wonderful compliment but I must say that I enjoy being a heroine. It is the time to celebrate woman power. I am happy being me; I am happy being Vidya Balan.
You started your career in a Bengali film; what was it like going back to Kolkata for Kahaani?
It was wonderful. I have a special connection with Kolkata that I can't explain. My mother says that in my past life I must have been a Bengali (smiles).
I speak the language pretty well because I have always wanted to learn it. I keep asking all my Bengali friends for new rhymes, poems, songs. I listen to Bengali music and have watched a lot of Bengali films. How all this happened I don't know.
My first film was a Bengali film (Bhalo Theko). I did an album with Euphoria, it had me playing a Bengali bride, and then Parineeta was another film where I played a Bengali. Even in Bhool Bhulaiya, Manjulika is a Bengali dancer.
I was happy to go back to Kolkata for Kahaani because it is second home to me. I look for opportunities to go there.
'I have had more fights with Sujoy Ghosh than Pradeep Sarkar'
Last updated on: February 28, 2012 18:09 IST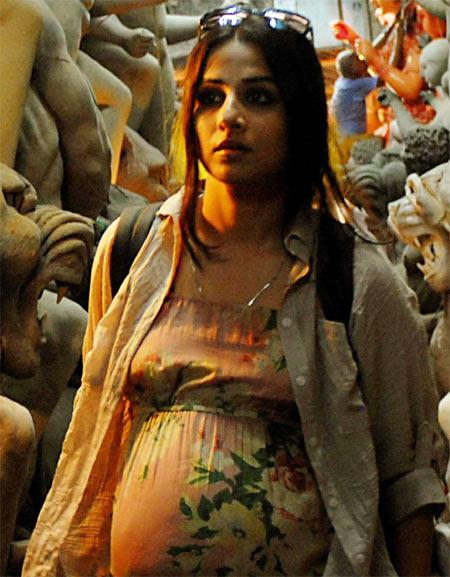 How was it working with Sujoy Ghosh?
Sujoy had the unit in high spirits. He is almost like a child -- keeps cracking jokes. And his sense of humour is bizarre. He is so full of energy and is constantly doing something or the other, even if it means sometimes jumping around like a frog.
He has a unique way of directing: he distracts you before the shot so that you are very spontaneous in the shot. For this kind of film, particularly, I think it works because it is a mystery.
We have really tried to tell a story in all honesty. It is an original story by Sujoy Ghosh and I have been closely involved with this film from the very beginning.
I remember Sujoy came to me with some other script which I didn't particularly like, so I told him to come back with another script. He said he would, and he did.
What attracted you to Kahaani then?
When he came to me with Kahaani, I loved it. It is an unimaginable story -- how do you reconcile to the fact that someone who is so close to you has gone missing? You don't know the whereabouts and suddenly people around you are saying there is no such person. Then you begin to question a whole lot of things, but you know that this person is there because you are carrying the biggest proof of his existence -- his baby.
The film is shot against the backdrop of Kolkata during the Durga puja, which is used as a metaphor. Sujoy said that is the time Kolkata is most vibrant. It feels like the whole city is getting married. So it's like Kolkata is a bride at that time and here is a woman who has come to save her marriage in a sense and look for the father of her child-to-be.
Also, they believe in Kolkata that Ma Durga comes once a year during the Durga puja to take care of and protect her children. Here, Vidya Baggchi comes to Kolkata at that time to protect her child and to look for the father of her child.
I found it very interesting.
It has not been an easy equation with him, not in a bad way, though. We have a very volatile equation. He is the only director after Pradeep Sarkar with whom I have had so many fights; in fact, I think I have had more fights with him than Pradeep Sarkar. It was never about work; it was always about a whole lot of other things.
He may be going through a lot of pressure to put this film together but will never let anyone know what he is going through.
I think he is great at people management and, therefore, the unit never felt the pressure; he took all the pressure onto himself. I think that is the job of a director. Not many can manage that but he manages beautifully, and lets all of us have a good time even when we are working hard.
'The Dirty Picture did better than I could have hoped for'
Last updated on: February 28, 2012 18:09 IST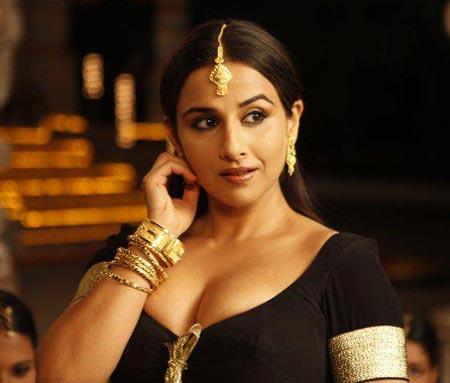 Did you make any script suggestions or changes?
I just reacted to him saying 'okay this sound nice' or 'this I am not getting a grip on' or 'this is not exciting to me', and he would say 'okay, I will work on this and call you.'
I have seen the script grow from one line to a complete script. I literally feel like I am delivering my baby on March 9!
Sujoy had to work very hard even to get a producer for this film because it happened before No One Killed Jessica and The Dirty Picture. Today, people are more open to investing in a film like this, but at that time, we found it very difficult to get finance.
People said you should write a film for a hero so that you get a well known male actor to play the part and then it will be easier to make the film, but he did not compromise. So, for his conviction and beliefs, he put his life on hold and so I hope Kahaani works.
Do you deliberately select womencentric films?
I have been fortunate. I like to play parts that give me the opportunity to explore that inner strength of a woman, which is very unique to a woman. With her vulnerability, with her sensitivities, with her weakness comes this immense inner strength especially when she is about to become a mother, as in this case.
I think that directors have faith that I can pull off those kinds of characters. I have been fortunate that at the very beginning of my career, I have been offered parts like that. I naturally veer towards them.
Every film is very important. The Dirty Picture did better than I could have hoped for, and I hope Kahaani does even better.
'I finished shooting for Kahaani before I did The Dirty Picture'
Last updated on: February 28, 2012 18:09 IST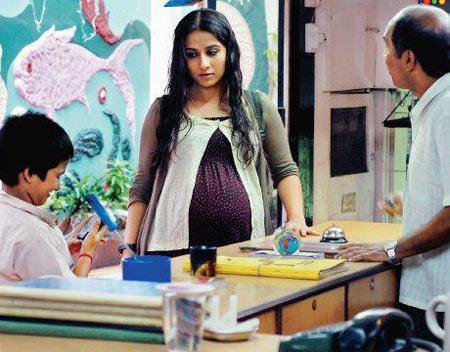 What was the most difficult thing for you while shooting for this movie?
To walk with a prosthetic stomach, which weighs quite a lot, so that you get the gait of a pregnant woman. Not that it is something new to me because I have always practised the pregnant walk. I find it fascinating; they almost walk like ducks!
I don't think there was anything particularly difficult. Sujoy is the kind of director who doesn't want you to act, he expects such a level of naturalness and he detects the first unnatural move that you strike.
Especially when you are playing a strong character, there is a certain larger-than-life aura to this character -- she is exploring the city on her own, she is faced with a lot of difficulties, she is almost like a hero, and yet there is no heroism, she is real. She could be anyone. She could be you or me. So to retain that balance, to make it seem absolutely real even when you are actually playing quite a large character, that was bit tricky.
Did you shoot for Kahaani when you were shooting the last few days of The Dirty Picture?
I do one film at a time. I finished Kahaani in December 2010. We had just a few scenes left that we did in February. I started The Dirty Picture after that, so there was no overlap.
I can't switch on and switch off the kind of characters I play. I can't multitask. Plus, these characters are too exhausting to do simultaneously.
If you are in character all the time, isn't it difficult for your family?
That's why I like to shoot out of Mumbai because then you are not faced with the day-to-day reality. You are in another zone, you are living that alternative reality for that while that you are shooting.
Having said that, I have some amount of experience behind me and it has become a bit easier to disconnect myself from my work at the end of the day.
Before, I would come back and share with my family exactly what happened in the shoot. I do not necessarily do that any more. I completely cut off. 
'While playing Silk, I felt I was playing five different people at the same time'
Last updated on: February 28, 2012 18:09 IST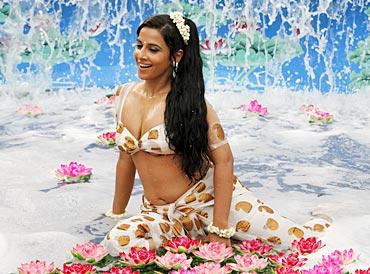 The characters you play are emotionally draining, you fell ill too...
It does take a toll. During The Dirty Picture, I fell very sick because it was physically, mentally and emotionally draining. A small example is smoking 10 cigarettes a day is not easy. I wouldn't want to eat after all those cigarettes.
It was just the journey of the character, but it was so challenging and exhausting. At the same time, it was exhilarating. I was going through the different stages of the character at the same time on a particular day.
There was a time when I was playing Reshma in the beginning phase of Silk, then I was playing the degeneration of Silk, and then in between playing the part when I am a rising star.
There were times when I just wanted to lie back and say I can't do this any more. But that's the joy of being an actor, that's why I became an actor.
Kahaani was not that exhausting. While playing Silk, I almost felt like I was playing five different people at the same time. Kahaani is about one character, about one Vidya Baggchi.
'I will not do item numbers'
Last updated on: February 28, 2012 18:09 IST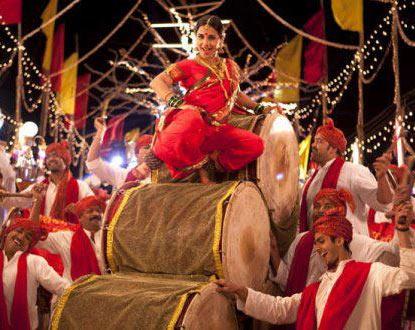 After such a bold role in The Dirty Picture, do you think playing a pregnant woman was kind of taking a risk?
When Balki came to me with Paa, I had Kismat Konnection and Hey Babyy behind me. Still, I took the risk. Now my films are doing well. In this film, there was no risk. I can't do the same thing again and again. When I am getting varied roles, why not grab the opportunity?
I play a mother in the film, she is woman of great strength, she is vulnerable but not helpless, you will empathise with her but you wouldn't pity her. She is a woman of today. In the last few films I have got the opportunity to represent the woman of today in different avatars.
You are doing an item number now?
No. It is just that Vidhu Vinod Chopra asked me if I would do a lavani in Ferrari Ki Sawaari and I agreed because I have always wanted to do a lavani.
I remember telling Shemaroo, the producers of Ishqiya, that when you are producing your next Marathi film I would be happy to do a lavani in it. They thought I was joking, but they did call me for a lavani some time later, only I was shooting for Kahaani at that time and couldn't do it. But it is something I always wanted to do.
When Vinod Chopra called, I was more than happy because I have not worked with them in a long time and that's the school I come from. I was happy to do it especially because it is Rajesh Mapuskar's film. He was associate director during Lage Raho Munna Bhai and there is a certain equation there.
I watched the film and it's an endearing and honest film. I heard the song and I was dancing anyway, so I said okay.
I had a great time shooting for it with Stanely, the choreographer. I hope people like the song.
I wasn't offered item songs before The Dirty Picture. I don't think anyone could have believed -- even I did not believe -- that I could be so sexy. Now, I guess directors are confident about me being able to pull off something like this.
'Fortunately, directors aren't typecasting me'
Last updated on: February 28, 2012 18:09 IST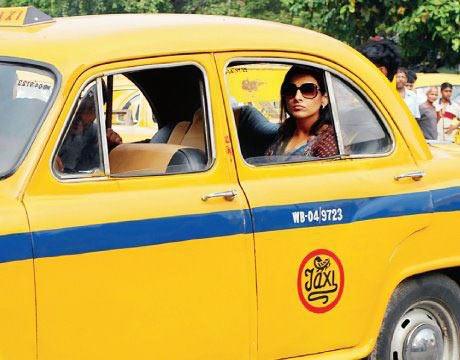 With the success of The Dirty Picture, do you think you are finally getting your due?
When I came into the industry, I was appreciated, applauded and praised. Then there was a low phase -- and it was really very low -- but that's how life is. As long as there is a high after a low, you are fine. I am happy for the appreciation that I am getting.
With the success of films like Ishqiya, Paa, No One Killed Jessica and The Dirty Picture, you have set a new benchmark for yourself. Do you think that has narrowed your options for choosing films?
The proportion of success in that sense is humungous. Even after Paa, Ishqiya, No One Killed Jessica, people said, now what? Are you narrowing down your options? I don't think about these things. God has brought me till here and he will take me further.
I am here to act. I am not saying that I will do only such roles or solo heroine projects. I want to do different genres of film with different actors and directors.
What kind of offers are coming your way post the success of The Dirty Picture?
I think what has happened after The Dirty Picture is that people think I am open to experimentation. In the past two or three years, there have been writers and directors who have been saying that they are writing roles keeping me in mind.
I am game for all kinds of roles and, fortunately, they aren't typecasting me.
'Rekha has always been an inspiration for me'
Last updated on: February 28, 2012 18:09 IST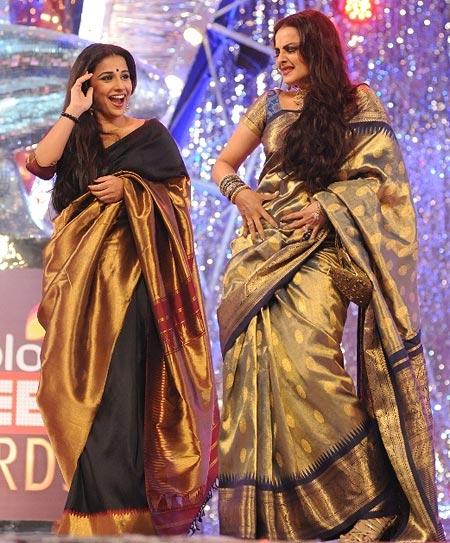 Is there any one genre of film that you want to do?
I'd like to explore comedy.
I don't think I'm into action, but lots of drama. I think our lives are very dramatic so that genre can never dry out. Maybe do films like Arth, Silsila, something even on extra-marital affairs or even a biopic on Indira Gandhi.
Any director you specifically want to work with?
I would love to work with Gulzarsaab.
Your dressing style has always been compared to Rekha...
It is a huge compliment and she has been an inspiration for me. If people say I am a bit like Rekhaji, I get thrilled. I have always admired her. Be it commercial films or non-commercial films like Izzazat, Ghar and Khubsoorat, she has done all kinds of films.
When it comes to my style, I love wearing a sari, especially the Kanjeevaram sari. The image of the true Indian woman that I have in mind comes from Rekhaji and my mother.
'I am not getting married now'
Last updated on: February 28, 2012 18:09 IST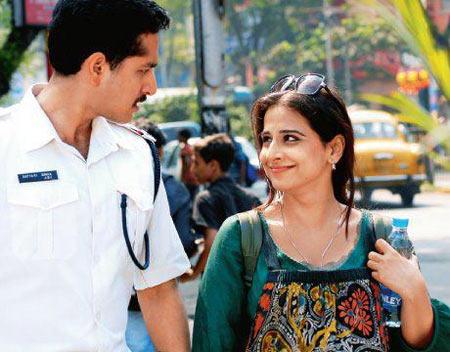 What next?
I am taking a three-month break and even before you ask me the question, let me tell you I am not getting married in the interim! I have been working continuously since a long time now and I just want to sleep, exercise, relax and read some books.
Are you doing a comedy?
Yes, next is my comedy Ghanchakkar being produced by UTV, directed by Raj Kumar Gupta with whom I worked on No One Killed Jessica. I am cast opposite Emran Hashmi. It is nice to be working with a team I have worked with before. We will be starting it later this year.
That is something I am looking forward to because I have never done a comedy before, and this is the kind of comedy I enjoy. I love Raj Kumar Gupta's sensibility; it's a quirky, raw yet massy sense of humour, so I am looking forward to this one.