Mandira Bedi: We're adopting a baby girl very soon
Last updated on: August 26, 2013 18:48 IST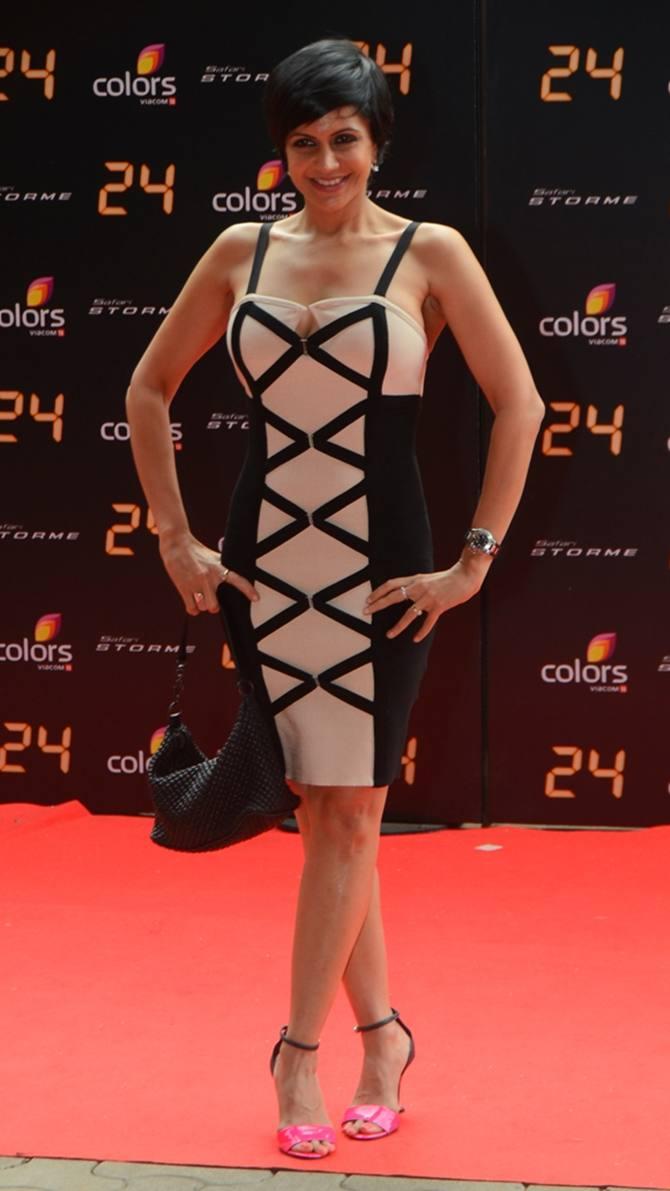 Mandira Bedi made it big on the small screen with hit serials like Shanti and Kyunki Saas Bhi Kabhi Bahu Thi.

After a brief stint as cricket show and reality television host, the actress returns to acting with Anil Kapoor starrer 24 (adapted from the hit American show starring Kiefer Sutherland), in which she plays government agent Nikita Rai -- based on Nina Meyers from the original show.

In this interview, the actress explains why we didn't see her act more often and reveals her future plans.

What was your reaction when you were offered a part in 24?

When I got a call from Ajinkya Deo (Marathi actor and brother of 24 director Abhinay) for the 24 meeting, I put the phone down and screamed to my husband, 'I think it's for the Nina Myers character'.

I love her character and completely relate to her. When I first met Abhinay sir, I was wearing denims and in one of the meetings, he said he wanted similar clothes for my character on the show.

I think I look like her (smiles).

Anil Kapoor (who plays the lead character in the show) lifted my shoes and said, 'Where are your heels? I am so used to seeing Sonam (his actress daughter) wearing eight-inch heels, and look at you.'
'I wanted 24 to be a platform for my acting comeback'
Last updated on: August 26, 2013 18:48 IST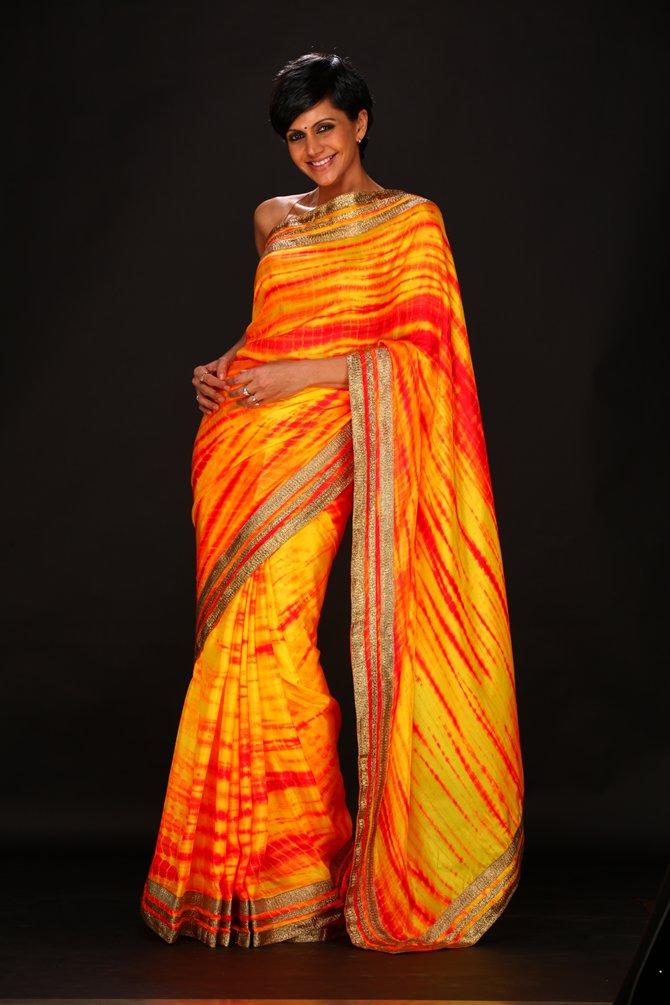 How is it working with Anil Kapoor?

It is amazing to work with him. He has got the drive and energy to give his best in every single shot.

He has got the enthusiasm of a newcomer, which is very rare in people who have been around for so long.

He makes everybody around him feel young and that is commendable. He is super fit too. I have done a lot of scenes with Shabana Azmi as well.

What made you choose 24 as your comeback fiction show on television?

It's wonderful to act again. I have been on television, hosting cricket and anchoring reality shows but 24 was a wonderful platform for an acting comeback.

I had thought of waiting for a channel to approach me with a 'Mandira-centric' role and it would be all about me.

But when I got this offer I promptly forgot all about it because I wanted to be a part of this show. I wanted it to be the platform for my comeback.
'Shanti was way ahead of her time'
Last updated on: August 26, 2013 18:48 IST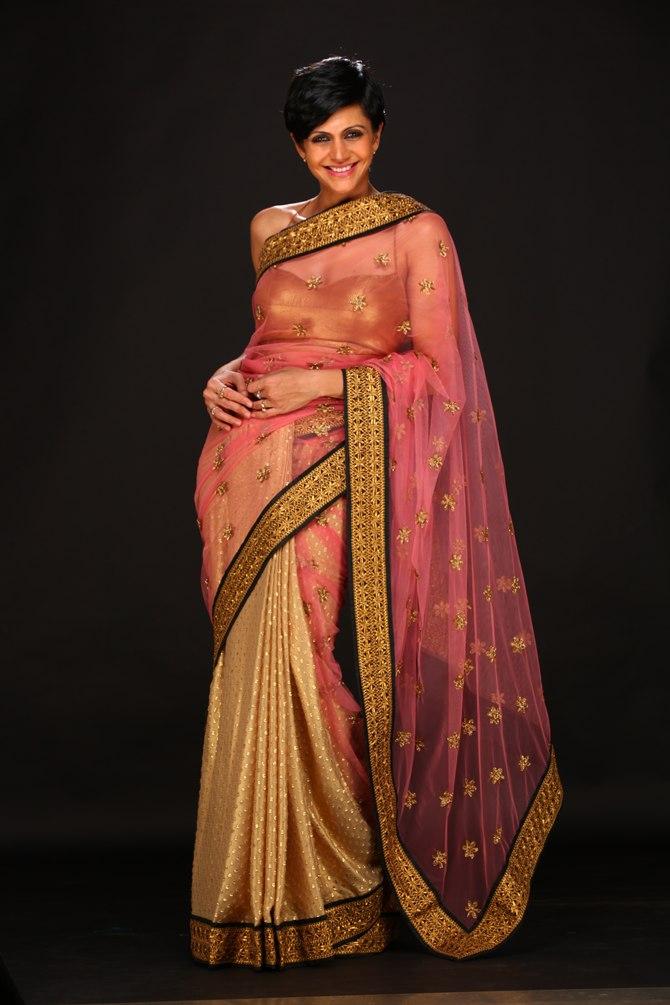 Why didn't you take up more acting assignments in the past 19 years of your career?

After cricket, people stopped looking at me as an actor and everything I was offered after that involved anchoring jobs .

Also, there was this phase of saas-bahu serials on TV where the greatest obstacle that a woman protagonist had to face was her evil mother-in-law.

I always believed Shanti, the character I played 19 years ago, was ahead of its time. We used to get sacks and sacks of fan mail saying 'we want to be like you'.

I feel it's the responsibility of writers and producers of television shows to create content that is inspiring and topical instead of focusing on regressive themes.

We talk about television mirroring society. I think the content we put there should be better than what society is.

Happy and positive content inspires and motivates us to better ourselves. I don't subscribe to that idea that what we show on television happens in real life.
'I play the most trustworthy character in the show'
Last updated on: August 26, 2013 18:48 IST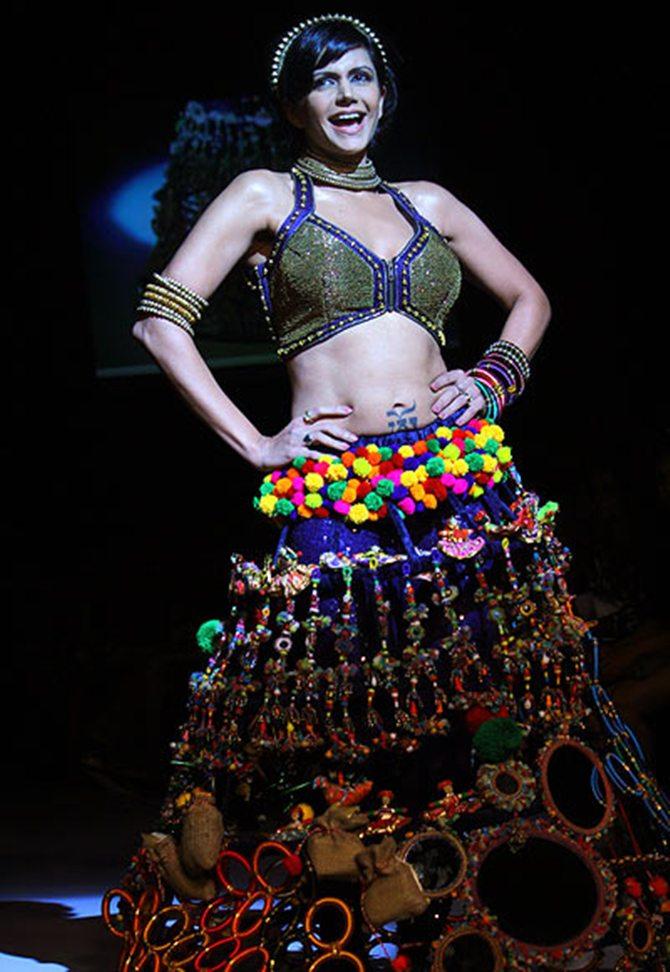 How have you evolved over the years?

I am a director's actor. Working with Abhinay sir is fantastic. He has brought out the best in me.

Besides, my association with theatre has helped me evolve as an actor. There's a play titled Salt and Pepper where I get to play five different ages from 21 to 85.

Playing such characters and performing on stage is exciting for me as an actor. There is nothing more exhilarating than watching a live audience respond to your performance.

What has been the toughest bit to do in 24 so far?

The Intense scene (in the trailer) that leads to some more intense scenes.

I say, "I work for you why don't you trust me?"

My character is the most trustworthy in the show. When Jai Singh (played by Anil Kapoor) is in the slightest fix, the first person he calls is her.

So what leads to his misgivings about your character?

After that we go somewhere, and what happens next is the toughest scene on the show.
'I haven't had a good night's sleep in a few months'
Last updated on: August 26, 2013 18:48 IST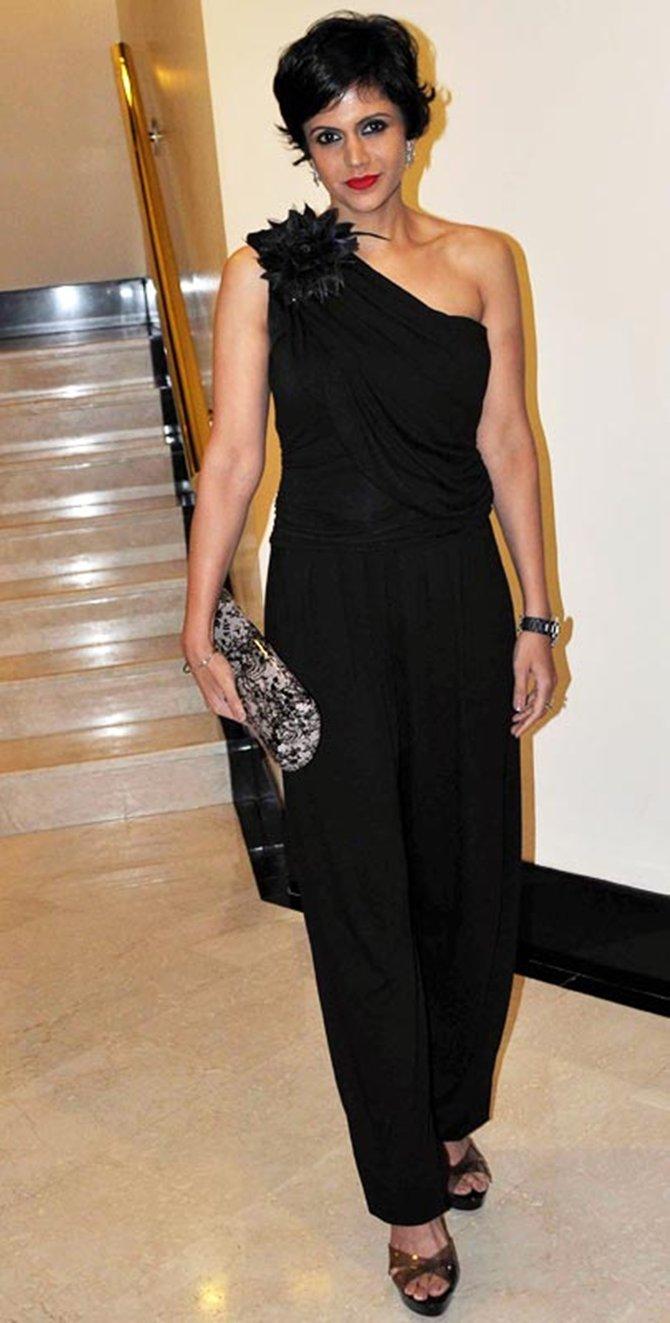 You are launching your own sari line, we hear.

Yes. About a year ago I bought some fabric, went to a tailor and got a sari stitched. It wasn't that great and I am not selling it. But it inspired me to design more saris.

I am launching my line at Aarish exhibition in Mumbai on September 3 and later in Singapore. Instead of opening a store and doing a wine and cheese evening, I am launching where the market is.

My designs aren't embroidery-heavy, and use hues such as neon, turquoise, lime green and coral.

As for influencing buyers, I am sporting my own designs on a few episodes of Indian Idol Junior (the singing reality show she's currently hosting with Karan Wahi). For the first time in my life, I shot for a catalogue and changed 35 saris for the shoot.

What next?

I am going to take a long holiday. I have not had a good night's sleep in a few months.

We are also adopting a baby girl very soon. My son is two years old nowand it's the right time to bring him a sister.

It's a decision Raj (Kaushal, husband) and I made even before we got married. We were very clear that we wanted to adopt a girl.