Mahek: If I was that close to Salman, I'd be the lead in all his films
Last updated on: December 12, 2011 16:26 IST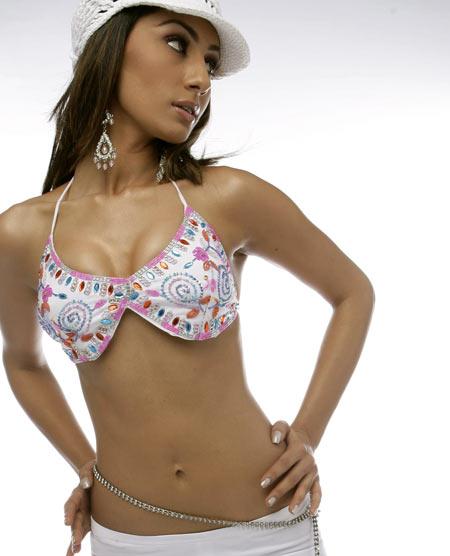 Model-actress Mahek Chahel is the latest to be evicted from the reality show Bigg Boss. She was nominated alongside Amar Upadhyay, Siddharth Bhardwaj and Shonali Nagrani.
Mahek, who has worked with Salman Khan in films like Wanted and Main Aurr Mrs Khanna, was accused by co-housemate Pooja Bedi of having the support of Salman.
The former Bigg Boss inmate has also done item numbers in films like Chameli, Yamla Pagla Deewana, and Jai Veeru and also some television commercials.
She took every opportunity to dance inside the Bigg Boss house, and made sure she was the first one to exercise and practice yoga every morning. In this interview with Rajul Hegde, she gives her take on life inside the Bigg Boss house and its inmates.

Did the eviction come as a surprise?
No. I was nominated a number of times but every week I would get saved by the audience, and I thank them for it. In the beginning, when I was nominated, I was really nervous, but later I got used to it.

'Sky does not respect women'
Last updated on: December 12, 2011 16:26 IST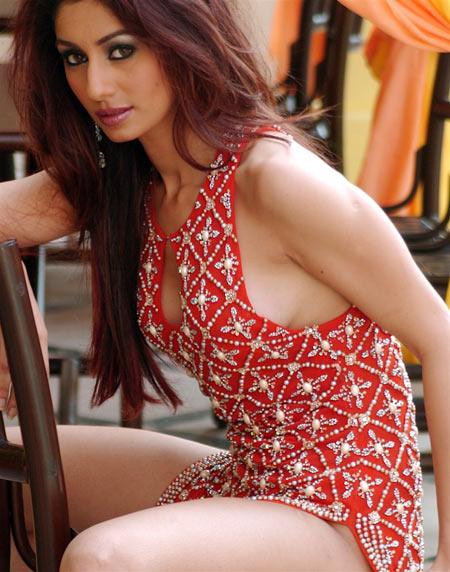 Did your proximity to Salman Khan help you to get into Bigg Boss and stay longer in the house?
It's unfair to say this because by doing so you are taking away all my hard work. I was the only one to have worked with Mr Salman Khan in two films. He is a mentor and has always guided me.
If I was that close to him, I would have played the main lead in all his films. If there was any truth in it, then I would have been inside the house wining the show and not got eliminated.
You and Sky got into an ugly fight and he said certain things about your past on national television.
He is the most fake person in the house and controls everything inside the house. He does not respect women and can't tolerate if someone puts forward their view.
He says openly that he will break a person's will if they don't agree with him. He will abuse, yell and psychologically break that person. That's why he made up stories to emotionally break me.
Actually, he never realised that he had done something wrong. After we had a fight, he never said sorry. 
'Pooja Bedi is an insecure person'
Last updated on: December 12, 2011 16:26 IST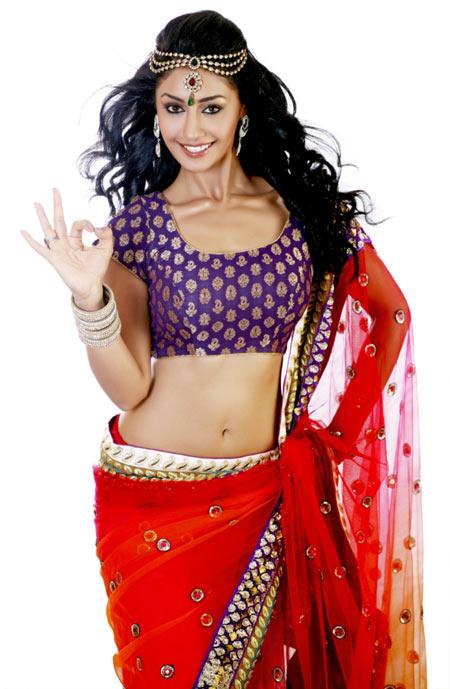 Pooja Bedi said you are a 'vulture' and not sweet as you have been projected on the show. Also, because you had Salman's support, everyone was scared to fight with you.
Pooja is an insecure person and it surprises me that at this age she gets involved in such cheap publicity.
So what was your experience of the house?
It has been an experience of a lifetime; ten weeks in the house have been the most important months of my life. I have realised the importance of things that we usually take for granted.
Fights and arguments are part of life, but one should not stretch it, and should forgive each other. Be happy and move on.

'I wasn't sure about Sunny Leone's profession'
Last updated on: December 12, 2011 16:26 IST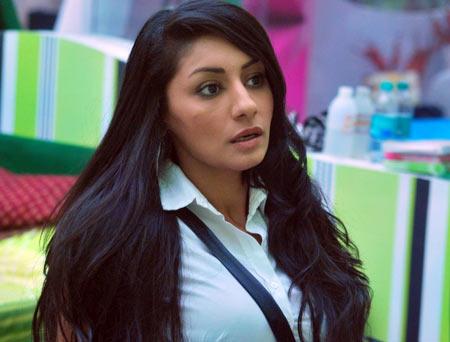 What did you think of Andrew Symonds?
He is mature, well mannered, has a great sense of humour and is refreshing, unlike the other housemates. 
How much did you know about Sunny Leone?
She was kind of hinting about her profession. I knew she was a star but was not sure about her profession. She didn't mention about her porn status because she didn't want anyone to jump to conclusions without even knowing her.
I think it was absolutely fine. But, slowly, she has starting supporting Sky and agrees to whatever the group said.
'I needed a platform to come back to the industry'
Last updated on: December 12, 2011 16:26 IST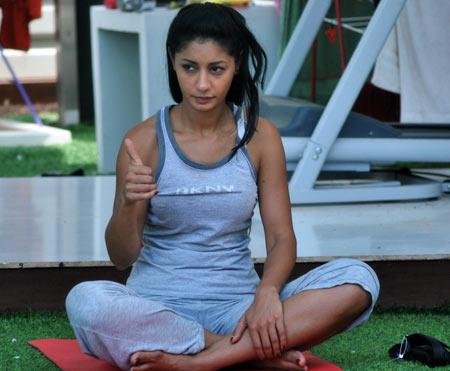 Why did you want to be on Bigg Boss?
The main reason was that I needed a platform to come back to the industry. I want to chase my career in Bollywood, and there couldn't have been a better stage than Bigg Boss.
I have lived in Mumbai for 12 years, and a year-and-a-half ago, I met with an accident and had to stay away from the industry and move to Norway.
Through this show, I got an opportunity to show what I am in real life, how I dance and look in real life.

'I want Sidharth to win the show'
Last updated on: December 12, 2011 16:26 IST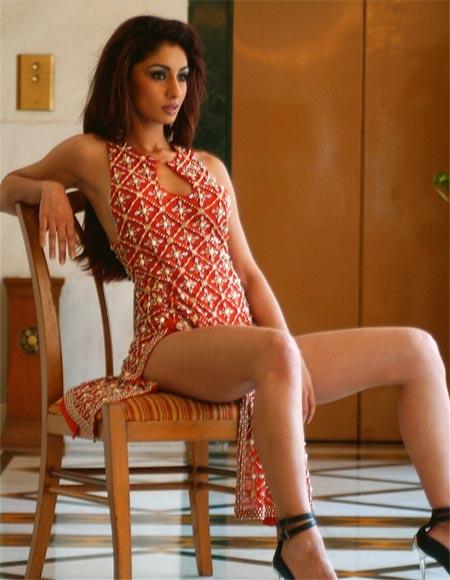 Would you like to stay in touch with the housemates after leaving the house?

Yes, but only with a few like Shraddha, Sidharth, Raageswari, Vida and Laxmi.
What's next for you?
I will concentrate on my clothing line. I hope that people in the industry have got to know me better, and I hope the show has boosted my career. I am waiting for good opportunities to come my way in Bollywood.
Who do you think will win the show?
I want Sidharth to win the show as he speaks the truth, unlike some others in the house.