Meet Kuch Toh Log Kahenge's Dr Nidhi Varma
Last updated on: October 3, 2011 15:21 IST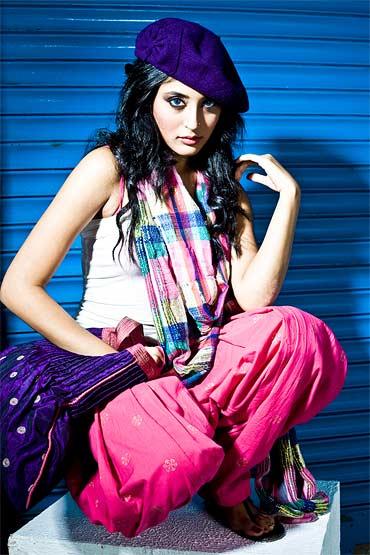 Sony Television's new show Kuch Tho Log Kahenge that starts airing tonight is an adaptation of a hit Pakistani TV series Dhoop Kinare. Rahat Kazmi and Marina Khan, the protagonists of the showwent on to become household names then and the was watched in Pakistan and India simultaneously. 
Kamlesh Pandey, who scripted Rang De Basanti, is re-writing the script for the show's Indian adaptation. He says the biggest challenge for the writer is to do justice to the characters and the story, which was originally scripted by Haseena Moin.  

KTLK is a love story of two doctors from two different generations and is produced by Rajan Shahi (who has given hit television shows like Bidaai and Yeh Rishta Kya Kehlata Hai). Mohnish Behl and Kritika Kamra are the lead actors of the show. The show will premiere on 3rd October. 
'The show is inspired from a popular Pakistani show'
Last updated on: October 3, 2011 15:21 IST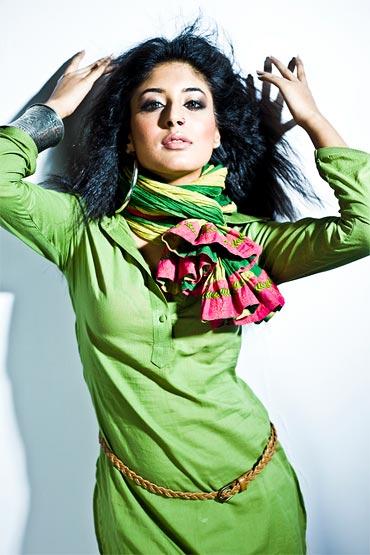 Kritika Kamra who plays the role of Dr.Nidhi Varma says "It's an unconventional story of an older man falling in love with a younger girl. The show traces their journey of bridging that age gap and the characters come with their own emotional baggage" 
Kirtika is best remembered for her role as Arohi in Kitani Mohabat Hai. "During the audition process, I just got a brief that the show is inspired from a Pakistani show Dhoop Kinare which was made years ago. I went back home and watched all the 56 parts that is 18 episodes at one stretch on YouTube," she explains. 
'The show is high on chemistry and emotions'
Last updated on: October 3, 2011 15:21 IST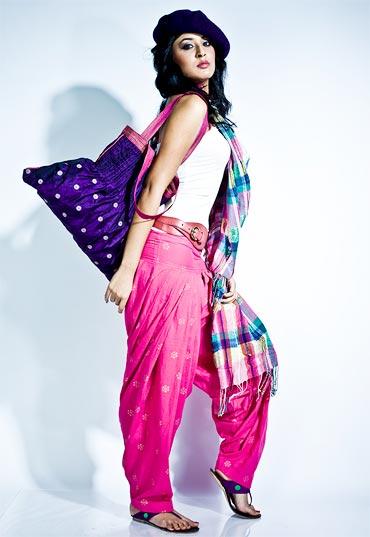 So what was her reaction like? "I was curious to know what happens next. It was more like a film, different and gripping.  I think audience will also get the same feel of our show. My parents and relatives were equally excited to know that I was part of the show"
It was accepted in Pakistan years back. Do you think it can recreate the same magic here? "Yes. I feel the audience will accept it that was the one reason why I took up this show. The show is very simple and is more about the characters and the chemistry they share. Emotions and feelings would be something that would hold the audiences' attention rather than the drama in the show"
'I have grown up watching Mohnish Behl movies'
Last updated on: October 3, 2011 15:21 IST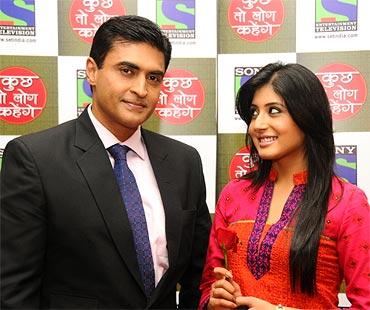 On her co-actor Mohnish Behl (Dr.Ashutosh) she says "I have memories of seeing him on the big screen in Maine Pyaar Kiya, Hum Saat Saat Hain and Hum Aapke Hain Kaun. I have grown up watching his movies and I was excited to suddenly share a screen space with him. It's a great opportunity to act with an experienced actor like him" 
Ask her whether she likes him in negative or positive roles? "He is very positive looking when he does ideal character it's unbelievable but with that face and honest eyes when he plays a negative role again it's interesting. Usually you get stuck to one particular image but for him both suits" says Kritika.