Sky: I apologise if my behaviour in Bigg Boss has hurt anyone
Last updated on: January 12, 2012 14:13 IST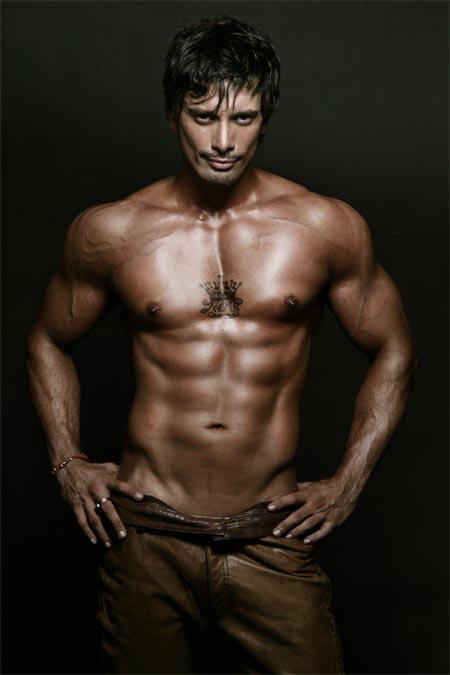 Television actor Akashdeep Saighal's stay in the Bigg Boss house in the fifth season of the reality show was marked by several fights with the other inmates and a major controversy over his nasty comments about Mahek Chahal.
He made more enemies than friends during his stay in the house.
Here, he explains to Rajul Hegde what made him react the way he did.
Did you expect your good friend Juhi Parmar to win?

Yes. Juhi deserves to be the winner. Everyone thought she was supporting the wrong people but the janta (viewers who vote contestants in or out) knew exactly what was wrong and right, so they chose her to be the winner.
She always stood up for the right thing; we both have the same nature. I have made new relations in the house and consider Juhi as my sister. I am glad that she won.
'I didn't enter the house with any strategy'
Last updated on: January 12, 2012 14:13 IST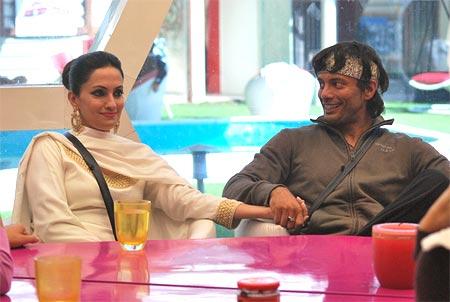 Viewers believe that you deliberately fought with other housemates to get more publicity. It seems your fans were upset at this.

I apologise if my behaviour has hurt anyone. When I entered the show, it was difficult to mingle with everyone in the house as contestants had different ways of living and mindset.
I didn't enter the house with any strategy. Staying in the house was not a cake walk. The conditions were so different that everyone fought with each other.
'Sidharth is young and hot-blooded'
Last updated on: January 12, 2012 14:13 IST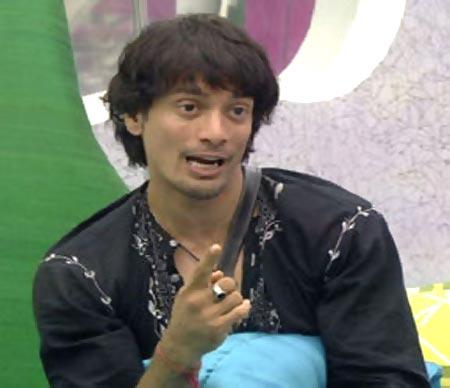 You never missed an opportunity to fight with Sidharth Bhardwaj.

Living and sharing a room with an unknown person for three months is not easy for anyone.
He is quite young and hot-blooded. I don't want to say anything against him.
Everyone thinks that he or she is doing the right thing because the situations in the house were such that anyone could lose their cool.
Pooja Missra said in an interview that you had given her a love bite when she was asleep.

I can only say that if that was true, then I would have been still biting people's mind. That is not my upbringing.
The Bigg Boss house is such that people can never hide anything. The cameras capture even the smallest movement of a contestant. So, if that were true, the channel would have shown it.
I don't care what people say because I know what I am and what happened in the house. I am not at all upset about it; I really find it funny.
'Pooja Missra is a highly talented person'
Last updated on: January 12, 2012 14:13 IST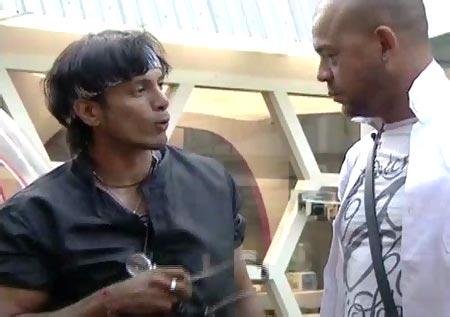 How would you describe Pooja Missra?

Pooja is a highly talented person. If she channelises it properly and uses it in the right way, to entertain people, she will probably become a star.
I am sure she will not say the same thing about me (smiles).
Are you aware that Pooja Bedi was banned for the finale because she trashed Salman Khan on Twitter?

Pooja is a wonderful human being. I am really hurt to know about it. Actually, after the show one must leave behind everything that has happened inside and move on. After all, it's a game show.
About the host entering the house, I think sometimes it is necessary for them to come inside and tell the housemates about their behaviour.
'I'm looking forward to working with Ekta Kapoor'
Last updated on: January 12, 2012 14:13 IST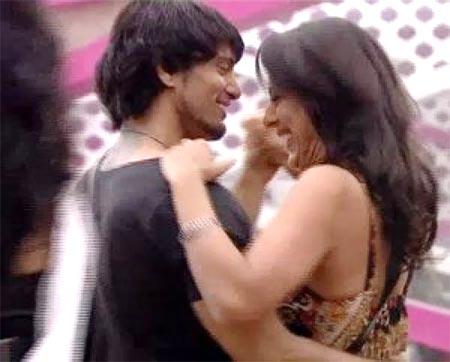 What next? Are you planning to come back to television?

I had a chat with Ekta Kapoor before entering the house and it was she who asked me to take up Bigg Boss. I am glad that I did.
I am looking forward to doing a show with her or even a movie. Actually, I wanted to get into movies and was told that I would have to be away from TV for that.
I did not do any work on television for four years. I have been through ups and downs during that period but I did not give up.

I am waiting for a good offer and it can be from any good channel. However, I want to take up a show that doesn't keep me busy all day long.